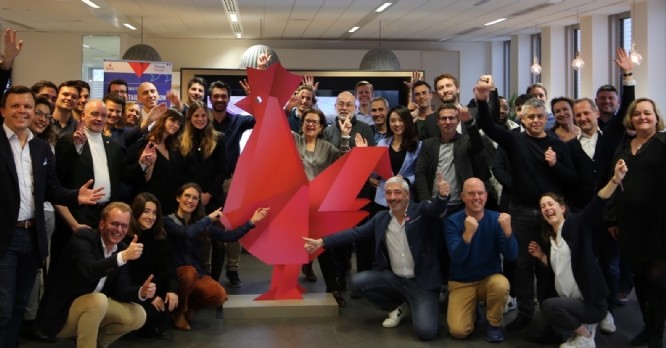 JAN 14-17 | NYC
Hapticmedia has been selected by Business France to participate in the National Retail Federation (NRF) in New-York City USA, the largest retail trade show in the world, as an innovative French solution for retail.
Meet us with 40 other French companies at booth 409 (Hall 1 French Tech pavilion).
Discover how Apviz.io, our online SaaS 3D configurator generation solution, can help you to:
Have a better User experience (thanks to product customization and Virtual Try-On)
Accelerate the time to market of your products
Simplify your connected marketing process and optimize interoperability (ERP, PIM DAM)
Reduce product return rates as consumers better understand their order
Brands can now create and generate their own online 3D products configurators autonomously.
Engraving and marking feature for made-to-order and web-to-print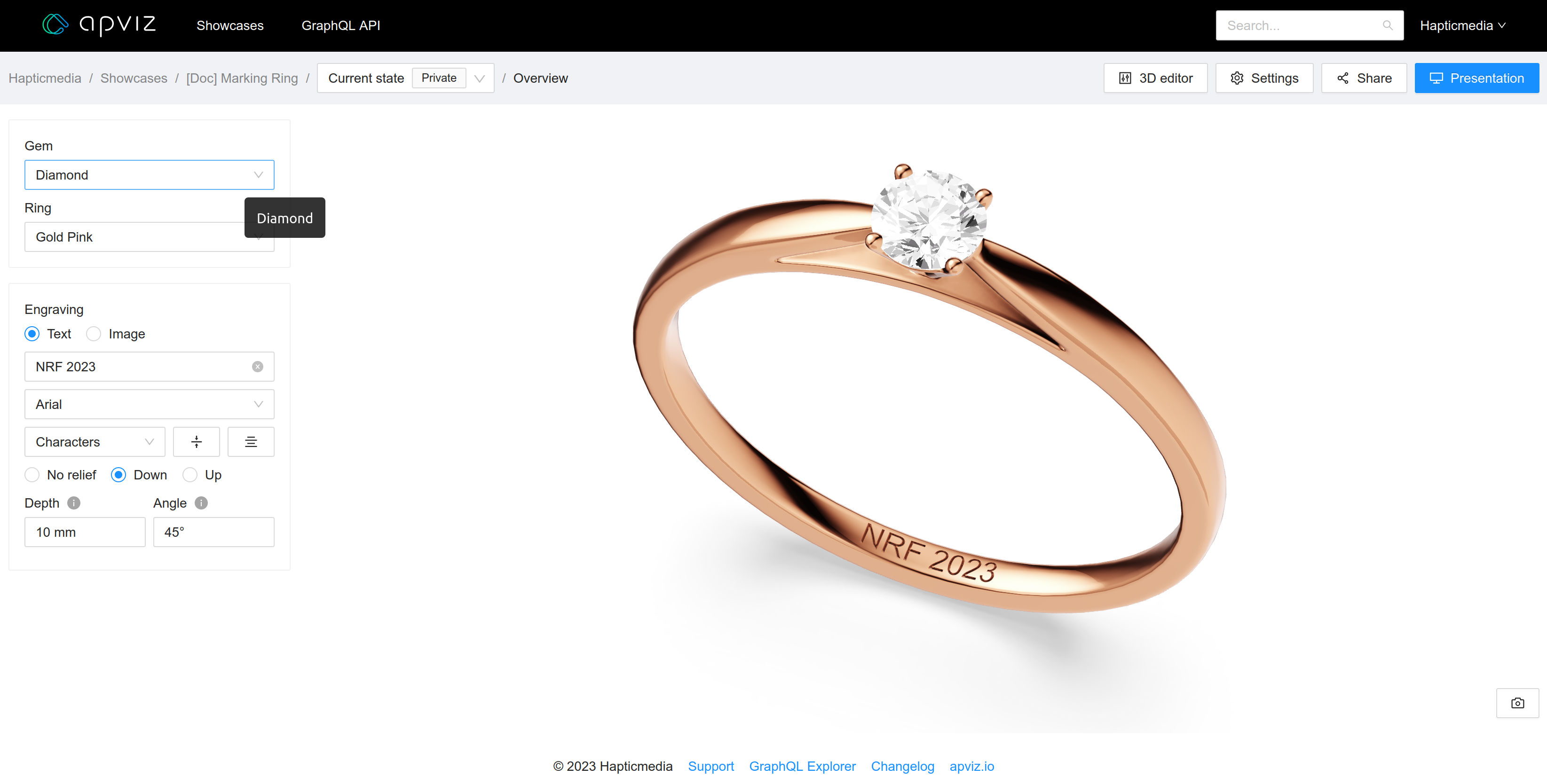 You can write a text or import an image and see the result directly on the product in real time.
Help your customers to better see the hyper personalized products and reduce returns.
Virtual Try-On Solution for the jewelry and the watches industry, using Artificial Intelligence (Machine Learning) that allows you to try on rings, bracelets and watches online, through the webcam of any device (smartphone or computer).
You can now try the virtual products online in real time.