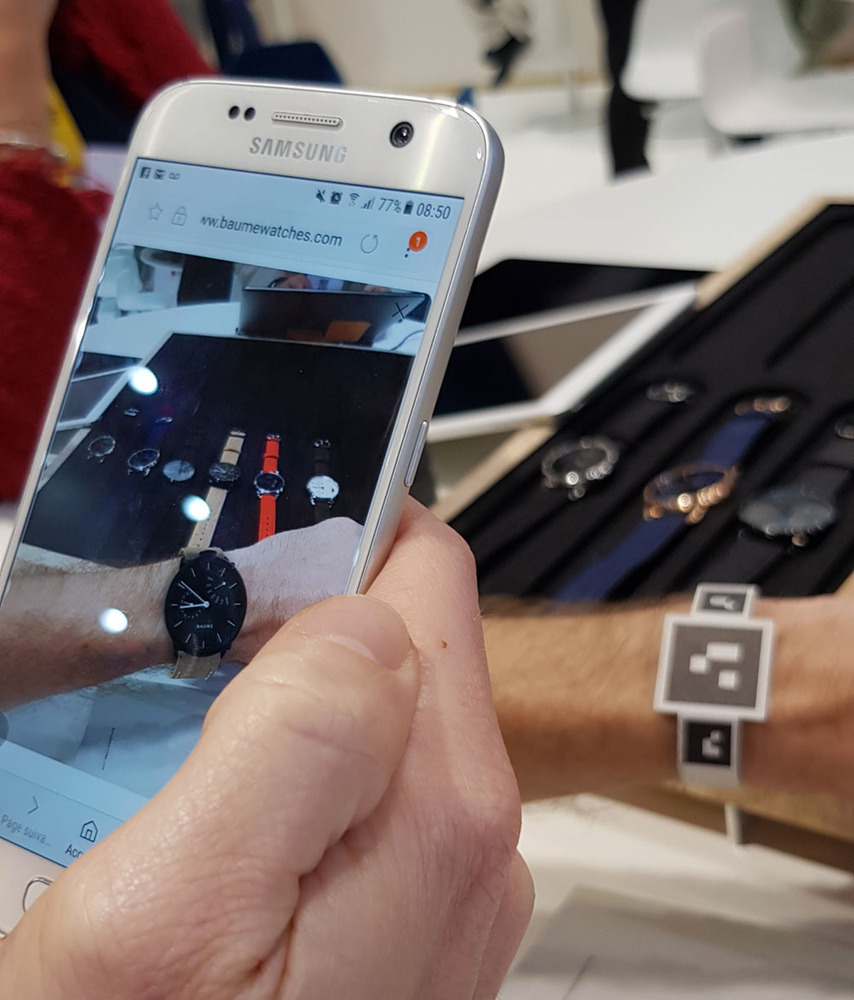 Released in 2016, Pokemon Go took the world by storm — marketers were awe-struck.
The Pokemon Go app gained over 20 million users in the three days following its release. Both the mobile downloads and the engagement rates were staggering, yielding Nintendo a whopping $206.5 million in its first month (Guinness World Records).
And with that, marketers saw another opportunity to enhance customer experiences. Thus, augmented reality marketing was born.
As you read this article, we'll show you the benefits of augmented reality with tips on how you can use it to delight customers in every phase of the buying journey.
Marketing 4.0 with augmented reality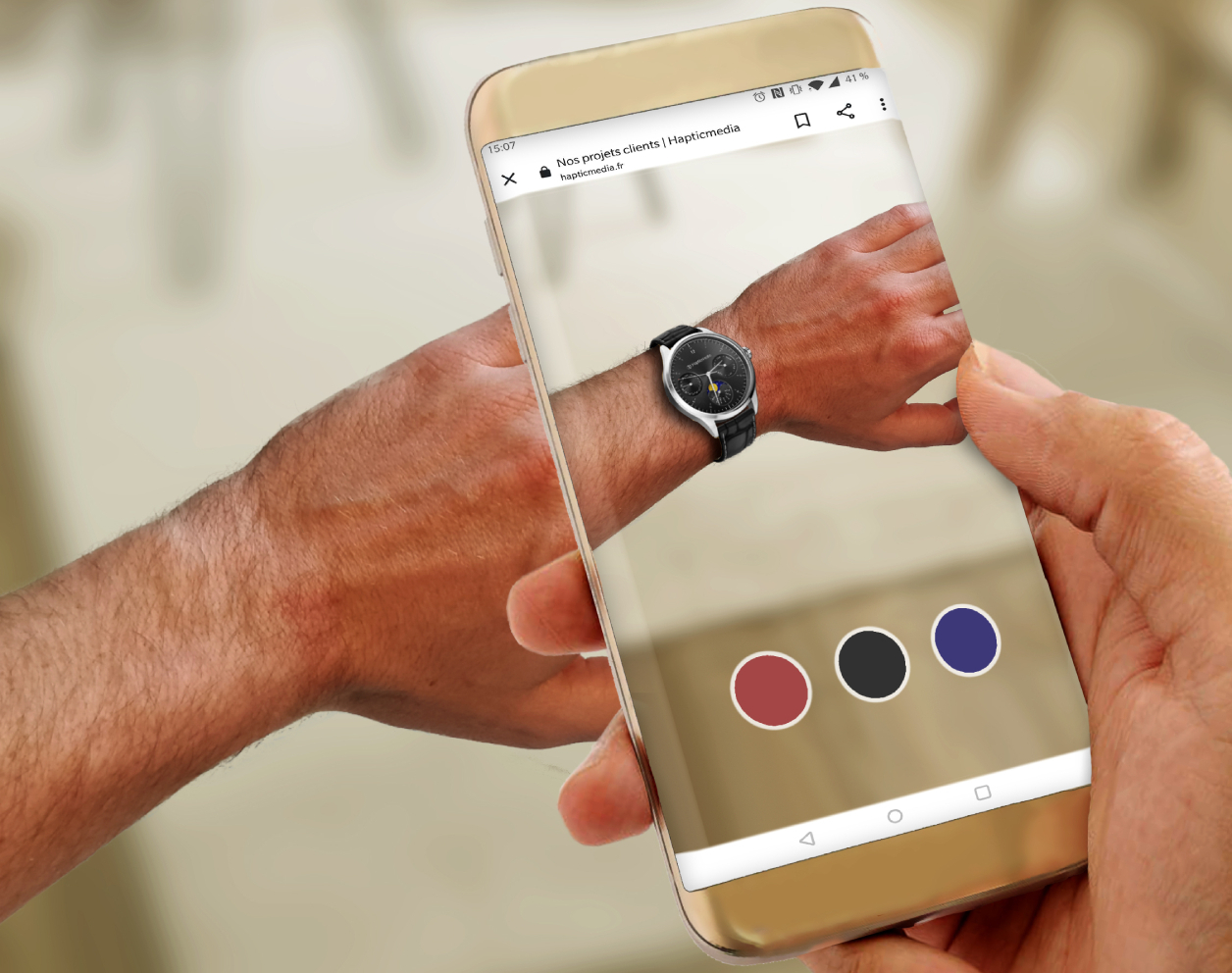 Image credit: Hapticmedia
When marketers saw the potential of augmented reality marketing, they were quick to embrace it. From IKEA to Starbucks to Pepsi, brands hustled to build their AR technology.
But before we dive into how these brands leveraged augmented reality experience to ace their customer engagement game, let's review what augmented reality is.
What is augmented reality?
Here's how Investopedia defines augmented reality: "Augmented reality (AR) is an enhanced version of the real physical world that is achieved through the use of digital visual elements, sound, or other sensory stimuli delivered via technology."
Hard to digest? Let's look at an example.
Imagine you are standing in a park — children playing and the trees swaying. With the augmented reality app on your smartphone, you can see a UFO hovering above the children and aliens eating the fruits off the trees.
That is just a hypothetical example.
But Pepsi used a similar augmented reality marketing strategy when it installed an augmented reality technology in a London bus stop. This marketing campaign encouraged passers-by to post videos on social media using the hashtag #LiveForNow.
Using augmented reality, users recorded videos that appeared as if flying saucers, UFOs, and other objects were invading London. The customer experience was so gripping that one of the videos got more than four million views. What a way to increase brand awareness and customer experience!
What is the future of augmented reality marketing?
As retailers are embracing the new technology, statistics prove that their efforts are paying off.
Research by Statista shows that the mobile AR market size is forecasted to reach $21.02 billion by 2024. Additionally, 810 million augmented reality users are projected by the end of 2021.
Retailers investing in augmented reality and virtual reality technology are sure to reap the rewards. And if they don't start using it now, it might become too late for retailers to leverage this advanced form of digital marketing.
How does augmented reality work?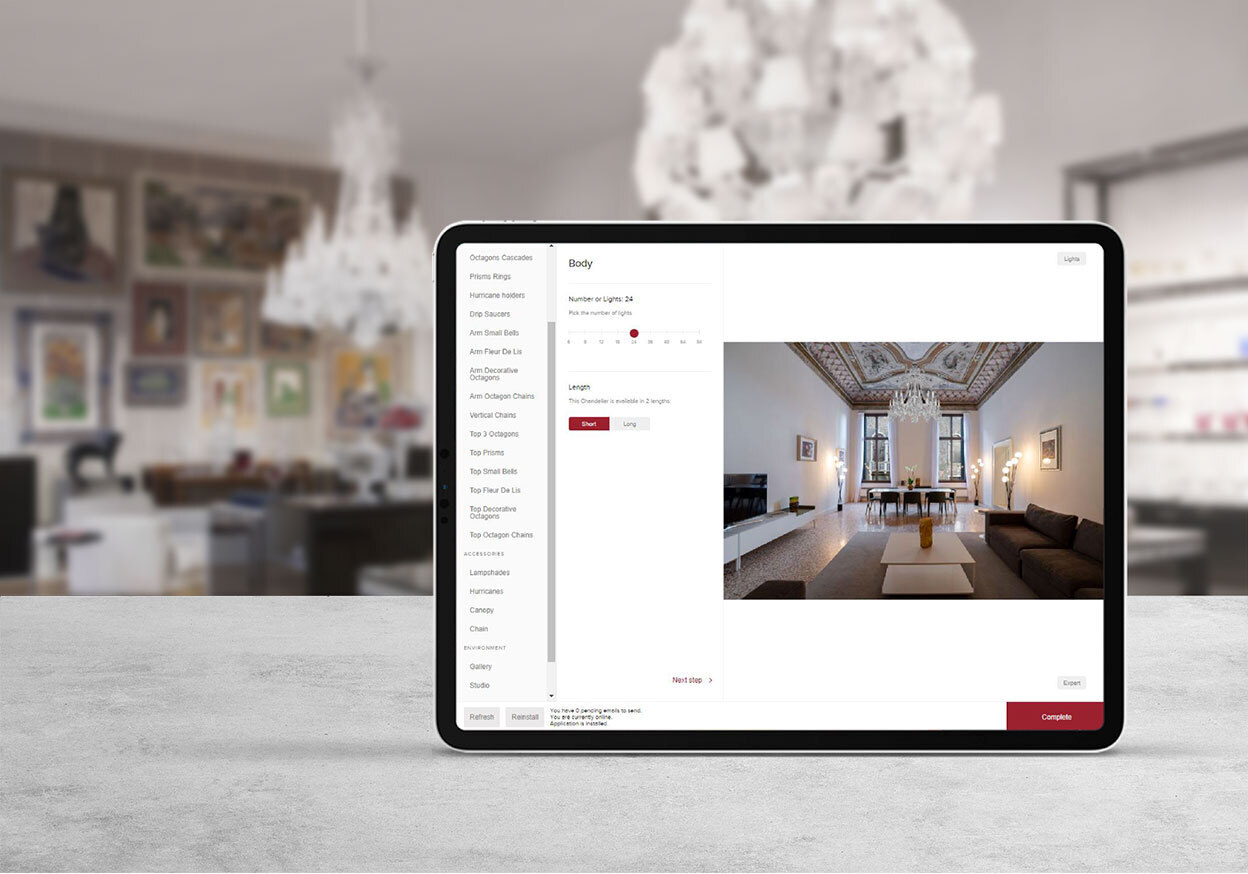 Image credit: Baccarat
To get started with an augmented reality technology for your business, you need a hardware and software stack.
The hardware needed is a display such as smartphones or smart glasses or other handheld and headset and head-mounted devices. The software is the AR app that overlaps the digital projection over a real-life object.
There are three different ways in which you can use augmented reality technology to enhance your digital marketing:
​Marker-based
Non-marker-based
Location-based
The marker-based augmented reality experience lets your customers scan a QR code to visualize the 3D product. You can add a content marketing element to the mix by giving information about the product.
Markerless augmented reality marketing helps recognize objects that are not directly supplied to the AR app beforehand. With this method, an app will leverage an object recognition algorithm to showcase your products. But this can get complicated to set up.
Finally, with location-based AR mobile apps, when your customers' GPS enters a certain location, it renders AR experiences similar to the Pepsi example we saw earlier.
If you thought that a huge capital investment could only pave the way for AR marketing, we have good news. Apviz has a free trial, so you can test some of their augmented reality features.
What are the benefits of VR/AR marketing?
In their research, Retail Customer Experience found AR engagement has gone as high as 20% since the beginning of 2020. What's more interesting is that the conversion rates increased by 90% when customers engaged with augmented reality apps.
There's more to the benefits of augmented reality marketing. Let's take a look.
1. Influence buying decisions
With countless products, customers can feel overwhelmed while shopping for beauty products. A case in point is the Guerlain Rouge product line of lipsticks of 15 hoods which can be altered to over 30 shades and 500 combinations.
Rouge G, therefore, uses simulation to help customers visualize their custom lipsticks in 3D. This solution has helped Guerlain increase its online sales by as much as 30% to 50%.
2. Reduce product returns
Research by GetApp has found augmented reality marketing helps reduce product returns. The 46% of customers who purchased via augmented reality returned fewer items than they otherwise would.
IKEA Place uses its AR mobile app to reduce product returns. Most of its customers return products because they don't work in the physical space, so the IKEA app allows users to place furniture in their homes in real-time to see if a product is a good fit.
Additionally, home furnishings retailer CB2 drove 21% higher revenue per visit on its eCommerce store along with a 13% increase in average order size on product pages that rendered AR experiences.
3. Render immersive customer experiences
In-store and eCommerce user experience can go a long way in forging healthy customer rapport. And Baccarat has nailed it with its real-world AR experience.
Baccarat is a luxury goods retailer that allows customers to review its range of lighting fixtures. Customers can then customize a chosen design by selecting the number of lights, the size of the chandelier, the presence of accessories, and the color of the crystals.
What's more, by clicking a picture of their home interior, customers can see how the candelabrum looks in their homes even before buying them.
The customer journey
The customer journey is generally classified into five life cycle stages:
Awareness
Consideration
Purchase
Retention
Advocacy
These stages define how much value a customer would add to your brick-and-mortar and eCommerce business. It's vital you know how to implement AR/VR marketing for each phase of the customer journey.
We'll look at these first four steps.
1. Awareness
At this stage, a potential customer becomes aware of your existence. Engaging these folks would mean running an AR marketing effort similar to Pepsi's London bus stop campaign. It's a strategy that connects an attention-grabbing, entertaining experience to your brand.
2. Consideration
In the consideration phase, your leads are looking for ways to have their needs met and are weighing their options.
To engage these customers, you can mimic what TopShop does in its brick-and-mortar store. It renders a virtual reality dressing room to help customers try on clothes from the comfort of their homes before they make a decision.
After all, research by Alert Technologies shows that if you can get customers to the trial rooms, you can convert 67% of them into buyers. That is exciting news for sales, since customers favor online shopping to physical shopping.
And if you are wondering how to attract your eCommerce leads in their consideration stage, allow them to virtually try on products before buying them.
3. Purchase
This is the phase of the customer journey all your marketing efforts try to ace. Once your customer buys a product, solidify your rapport with AR self-support, technical support, and user manuals.
For instance, if you are from the luxury goods space, you can give an immersive augmented tutorial on how your customer can mount your ceiling fixtures.
This post-purchase relationship can play a crucial role in your retention strategy.
4. Retention and advocacy
The customer retention phase is where you get your new customers to continue doing business with your brand. And in the advocacy stage, they become your brand ambassadors.
Keeping them happy and delighted with AR is a no-brainer. Transforming your ordinary content marketing efforts into augmented reality marketing would do the trick. For example, instead of writing a newsletter on behind-the-scenes processes to engage your customers and retain them, you can render augmented reality experiences to show them.
Starbucks flagship Roastery does this by allowing in-store visitors to use their smartphones to learn about the roasting process.
Get started with augmented reality marketing
You can see how augmented reality marketing generates profits for brands such as Guerlain, Baccarat, IKEA Place, Starbucks, and others. Additionally, integrating augmented reality marketing in every phase of the buyers' journey helps luxury goods retailers reach their marketing goals.
As you've understood from this article, augmented reality marketing is here to revolutionize the way customers shop online. With industry expert Apviz, you can use 3D configurators, packshots, virtual try-ons, and more to help influence buying decisions, reduce product returns, and give an immersive customer experience.
Certainly, augmented reality marketing can help you stay on par with the leading retailers and engage customers in their respective buying journey.