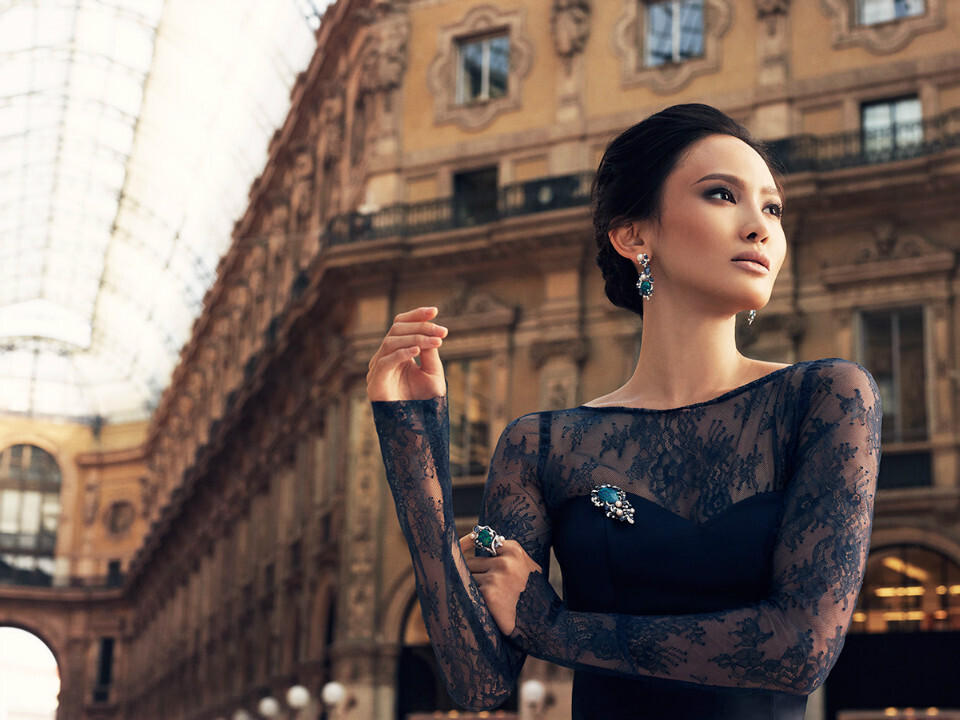 A brief outlook on Chinese jewelry
In Chinese culture, jewelry dates back to around 5000 BC, in the Neolithic. Ever since then, its role was a complex one, as it represented social status and spiritual values, while also being used for practical reasons.
For example, around 221 BC - 220 AD, the queens and imperial concubines would wear gold rings on their left hands, to showcase that they were pregnant or menstruating and, thus, unable to serve their emperors.
For the Chinese, jewelry had so much cultural value that people would be buried with their wealth. This phenomenon made it possible for archeologists and historians to discover many beautifully preserved pieces of Chinese jewelry, thus being able to understand the country's identity, its level of craftsmanship and heritage.
The Chinese jewelry market reached $100 billion in 2020, according to Euromonitor Intl.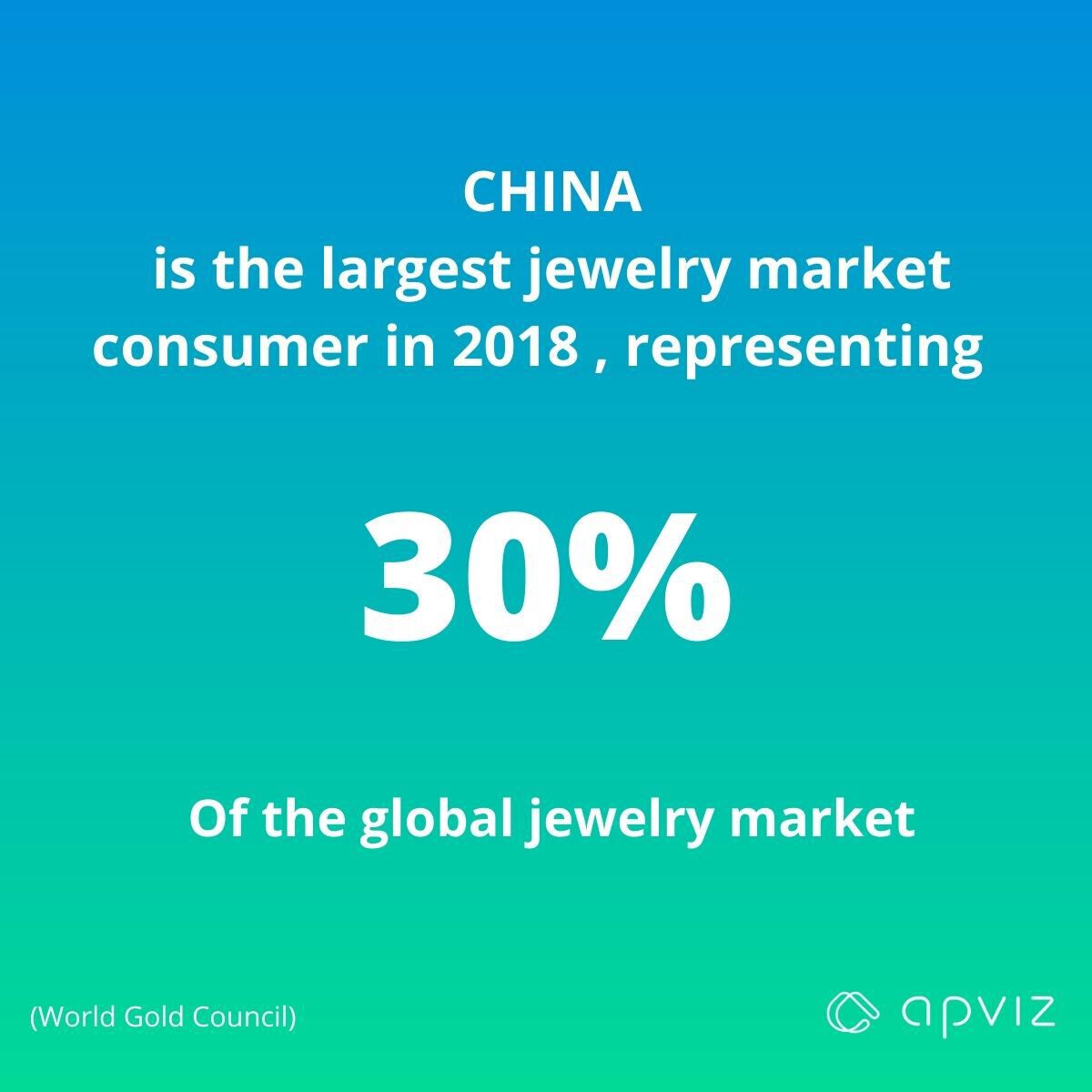 In a 2018 article, Gerry Chen, Trade Engagement Director, at the World Gold Council, emphasized China's role as the largest jewelry market consumer, accounting for 30% of the global market.
According to the Euromonitor International report, quoted by Business of Fashion, the Chinese jewelry market reached the $100 billion threshold in 2020, an impressive number when it comes to consumption.
Out of all sales from 2020, just 15% is represented by branded pieces, 5% less than the global market average. While, as the above mentioned source shows, most of the world's jewelry is unbranded, there are several companies which have proved popular with Chinese audiences.
Domestic names like Chow Thai Fook, Qeelin, Cindy Chao have managed to use technologies, omnichannel experiences, craftsmanship and symbols that are deeply rooted in the Chinese culture to attract audiences their ways. This enabled them to compete with internationally acclaimed companies, with impressive heritage, like Tiffany & CO., Cartier, Van Cleef & Arpels or Chaumet.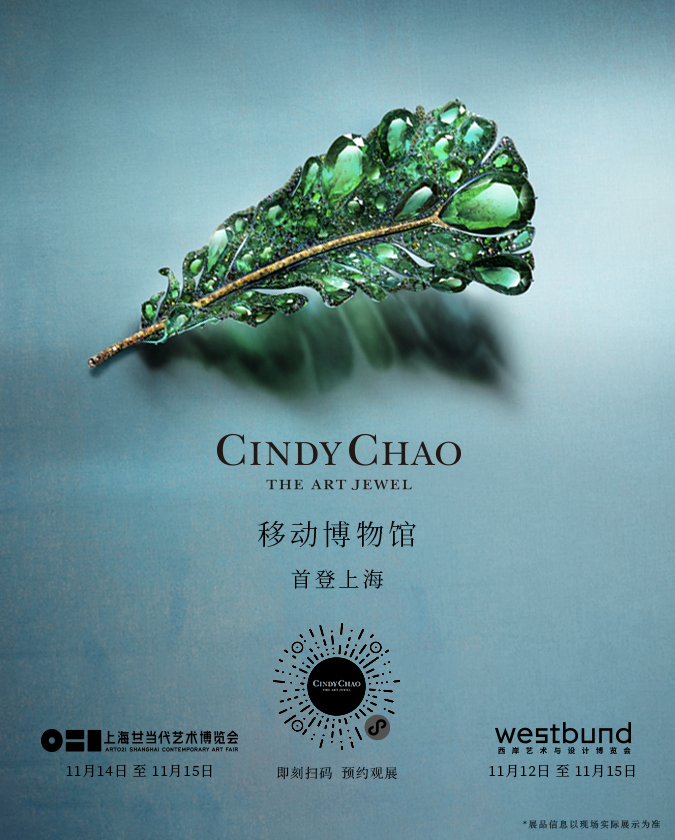 Image credit : Cindy Chao
Jewelry in China - between good wishing, investment and relationship commitment
While adult women jewelry represents the most important part of the Chinese market, there are other segments that also attract consumers and which are worth taking into account.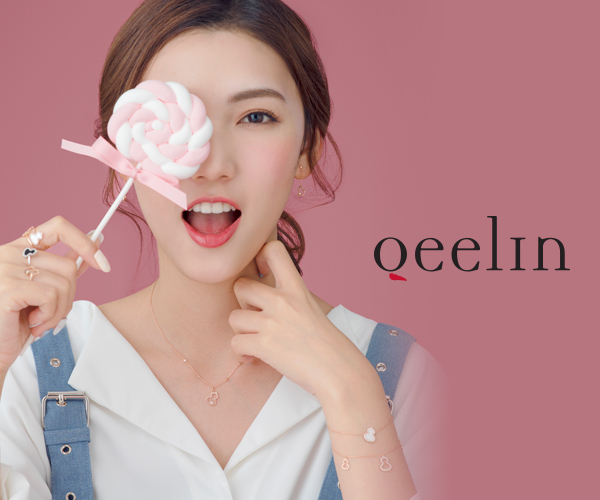 Image credit : Qeelin
Male jewelry, for example, is bought predominantly by men, who shop for pieces that would help them complete their looks or which may be considered either investments or collectibles. The segment, although well represented, is developing at a slow pace, as audiences require more attention, innovative designs and more persuasive communications.
Buying jewelry for children as a way of showing goodwill, and wishing them health and happiness is a tradition in China, where consumers often opt for bracelets and necklaces from precious metals that are often considered inflation-proof.
Moreover, many seniors choose to buy jewelry as a way of securing their assets against inflation, but also of showing their love towards family members. Heirloom jewelry plays an important part in their lives, as it is part of their culture to pass down iconic pieces, from one generation to the other.
China is the world's largest platinum jewelry consumer
As Statista shows, in 2020, China had a gross demand for platinum for jewelry, which was assessed at 945,000 ounces (29.5 tonnes), significantly higher than Japan, which came out second in the world top, at 238,000 ounces. Moreover, 2019 HKTDC Research reports that the country also registers the highest number of distributors for platinum jewelry, 3.8 times higher than Japan and 4.4 times higher than India.
While platinum consumption is higher than in other countries, the precious metal is far from being a top preference for mass consumers, who appear to be more intrigued by gold and diamonds.
Chinese consumers have a cult for gold jewelry
China is one of the leading forces on the global market, when it comes to gold consumption, being the second biggest consumer, after India, Investopedia reports. According to the China Gold Association, 676 tons of gold jewelry were bought in the country, in 2019.
Especially traditional Chinese consumers have a cult for gold, which, in their culture, symbolizes spiritual and material abundance and freedom.
In earlier days, consumers were predominantly interested in 24 ct. gold jewelry, but, in time, as younger audiences started emerging, jewelers introduced K-gold (18 ct. gold), and 22 ct. gold. This way, new, fashionable, affordable pieces became available on the market, satisfying the needs of Generation Z and some Millennials and offering better profit margins to retailers.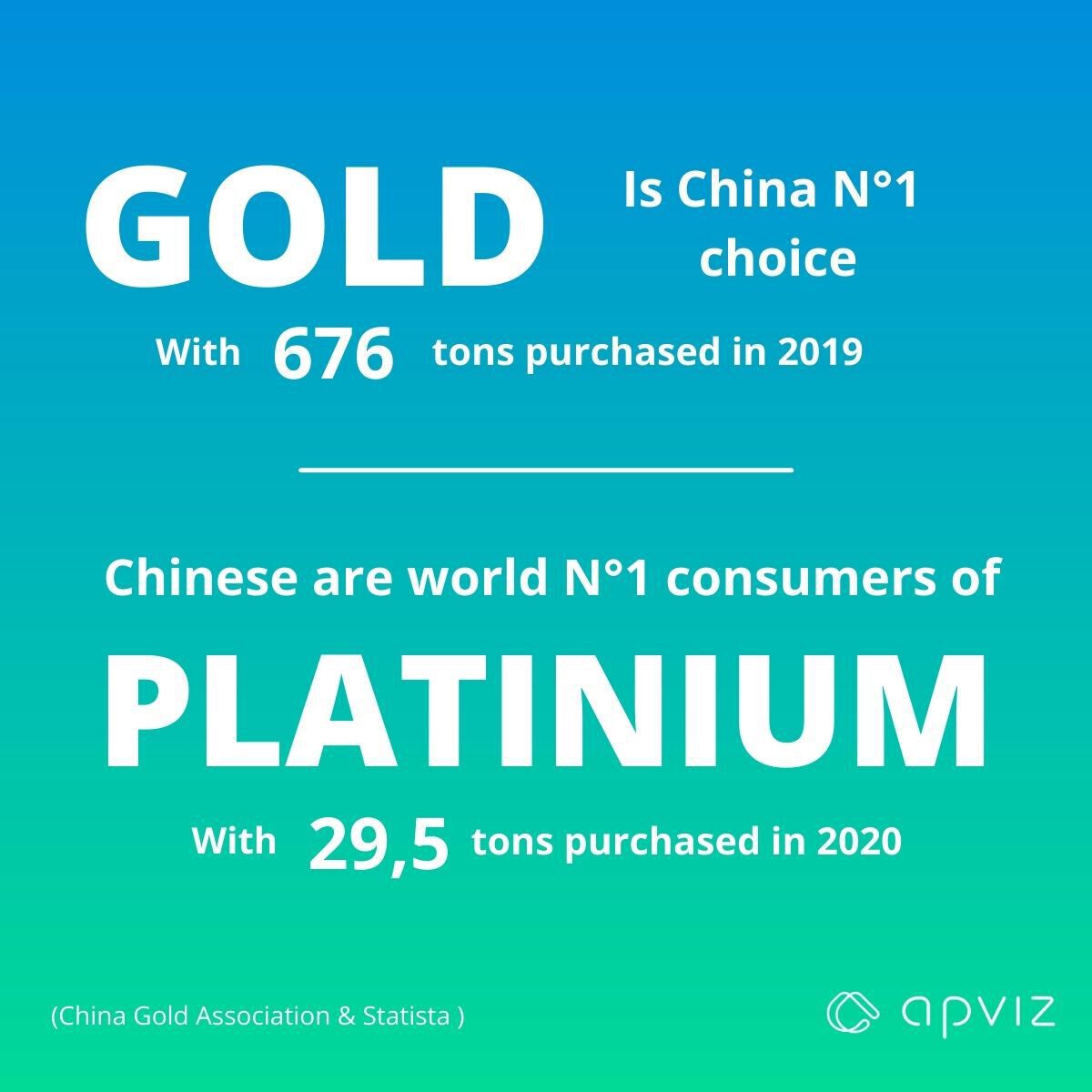 Of course, while the interest for gold is consistent throughout the year, it peaks before the Chinese New Year, when consumers offer it to their dear ones. As tradition dictates, older, financially potent people give red envelopes with money or gold jewelry to their younger relatives, be those children, nieces, nephews etc.
New trends shifting Chinese jewelry market : Our TOP 5
Still, while many things are consistent in China's appreciation for jewelry, there are some new trends which are impacting retail ecosystems, as well as the approaches and technologies used.
1. As the pandemic continues, Chinese consumers direct their money from travel towards purchasing jewelry
2021 looks like a good year for the Chinese market, Jing Daily reports, as, in the first quarter, gold, silver and jewels sales reached $15.9 billion, over 80% more than in 2020. Out of all, gold pieces registered record figures, standing out at 191.1 tonnes and reaching the highest quarterly level since 2015. Polished diamonds also surpassed their 2019 levels, generating sales of $722 million, between January and March of this year.
This showcases that, consumers are starting to feel safe about making acquisitions and, moreover, that they are interested in developing a culture that fosters heirloom jewelry, by purchasing valuable, durable items.
Moreover, as countries have yet to open their borders fully and to foster travel, tourism, the greatest competition to jewelry in chinese consumer budget, has been reduced, which means consumers have more income to spend on iconic pieces.
2. More and more consumers are choosing silver and diamonds over gold
In the past years, the enthusiasm for gold has been reducing in China, where, in 2019, consumption fell 9.6%, compared to 2018. The decrease is attributed to the general audience, with Generation Z paving the way. As figures from the World Gold Council showcase, only 12% of Chinese consumers with ages from 18 to 22 years old said they would buy gold jewelry in the following year.
Younger demographics consider gold tacky and out of style, as a Zhihu report quoted by Jing Daily showcases. In order to escape that esthetic, shoppers are looking at international, mainstream companies like Pandora, Tiffany & CO. and APM Monaco.
Millennials, on the other hand, are more passionate about diamonds. According to the aforementioned 2019 HKTDC research report, about 80% of the Chinese consumers that purchase diamonds are born in the '80s and '90s. The occasion of choice is for their weddings, but others also apply.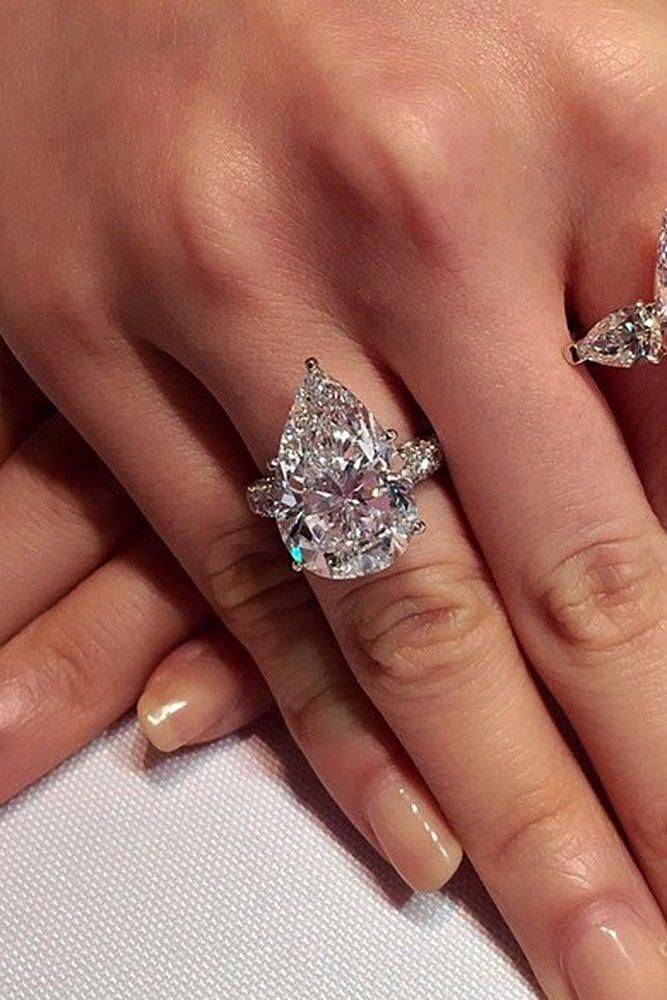 While now just under 50% of the couples getting married choose the Western approach and use diamond rings to showcase their eternal love, the percentage is expected to grow to 75% in the following years.
As De Beers' Diamond Insight Report shows, China is the world's second largest diamond consumer, after the US, and has the fastest growth rate.
3. Although the number of weddings decreases, more and more consumers are buying diamonds to celebrate relationship and life milestones
According to information released by China's National Bureau of Statistics, from 2013 to 2019, the number of Chinese people getting married for the first time has decreased by 41%, from 23.8 million, to 13.9 million.
In today's landscape, it has become acceptable for women to remain single and many are taking advantage of the opportunity to focus on themselves and fight for a society that offers more inclusivity and gender equality.
Still, even in this context, diamond sales are growing and that is due to the fact that Generation Z and Millennials associate the jewels with more than traditional commitment.
These demographics purchase diamonds to showcase their love and appreciation for their dear ones, to celebrate important events and milestones.
For example, as a De Beers' 2019 report shows, Chinese husbands offer diamonds to their wives when celebrating anniversaries, while those in same-sex couples use diamonds to mark special moments.
Another De Beers' more recent, 2020 report shows that, when prompted, over 4 out of 5 Chinese higher income men mentioned they intended on gifting their beloved ones with diamond jewelry in the coming holiday season, while 4 out of 5 women in higher income groups mentioned they intended on buying diamond jewelry for themselves.
4. Niche jewelry designers are gaining ground
What young consumers don't find in the jewelry offer they encounter on the Chinese market is a high attention to design. According to the De Beers' 2019 report, Millennials would buy more diamonds if designs were more appealing.
Younger shoppers perceive jewelry as personal statements, which enable them to express themselves, as well as complete their looks and styles. This is why they often opt for pieces that have average prices of up to $150 and which they can mix and match with their outfits.
If Millennial shoppers have a preference for established international brands, like Pandora and Swarovski, Generation Z is open to discovering new names and supporting the Chinese market and its domestic designers, which prove to be more agile, affordable and which boast gender-fluid designs.
Names like HEFANG Jewelry, OOAK or Cought in Vain have been generating mentions and content on social media using immersive technologies and gathering large amounts of followers on their accounts.
5. Consumers want phygital experiences
In the past years, even before COVID-19, jewelry businesses have paid attention to digitalization, developing direct-to-consumer platforms and expanding their social presences.
Now, names like Tiffany, Bvlgari, Cartier and Louis Vuitton developed WeChat mini programs, while Van Cleef & Arpels launched its e-store on Tmall. Richemont added Cartier to its Tmall Luxury Channel and created its flagship store online.
Although consumers still want to try and see jewelry in physical form, there is a strong need for a new type of immersive, tech-oriented, phygital retail, which makes digitalization mandatory. The objective here is to build both trust and connection, to limit unnecessary contact and develop new opportunities for brand engagement and interaction.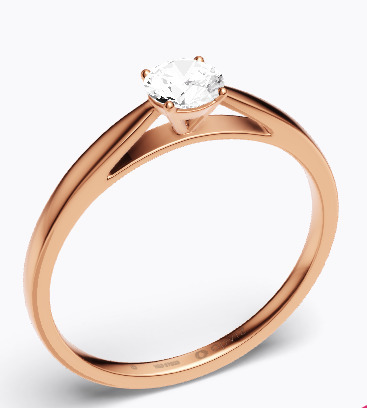 Enabling private consultations or 3D product visualization and configuration are excellent ways of attracting audiences and leading them one step further in the awareness - consideration - purchase funnel.
This is why seamless experiences that move from the offline to the online are necessary, when approaching the younger Chinese consumers, which represented one of the most relevant income sources for jewelry brands, during the COVID-19 crisis.