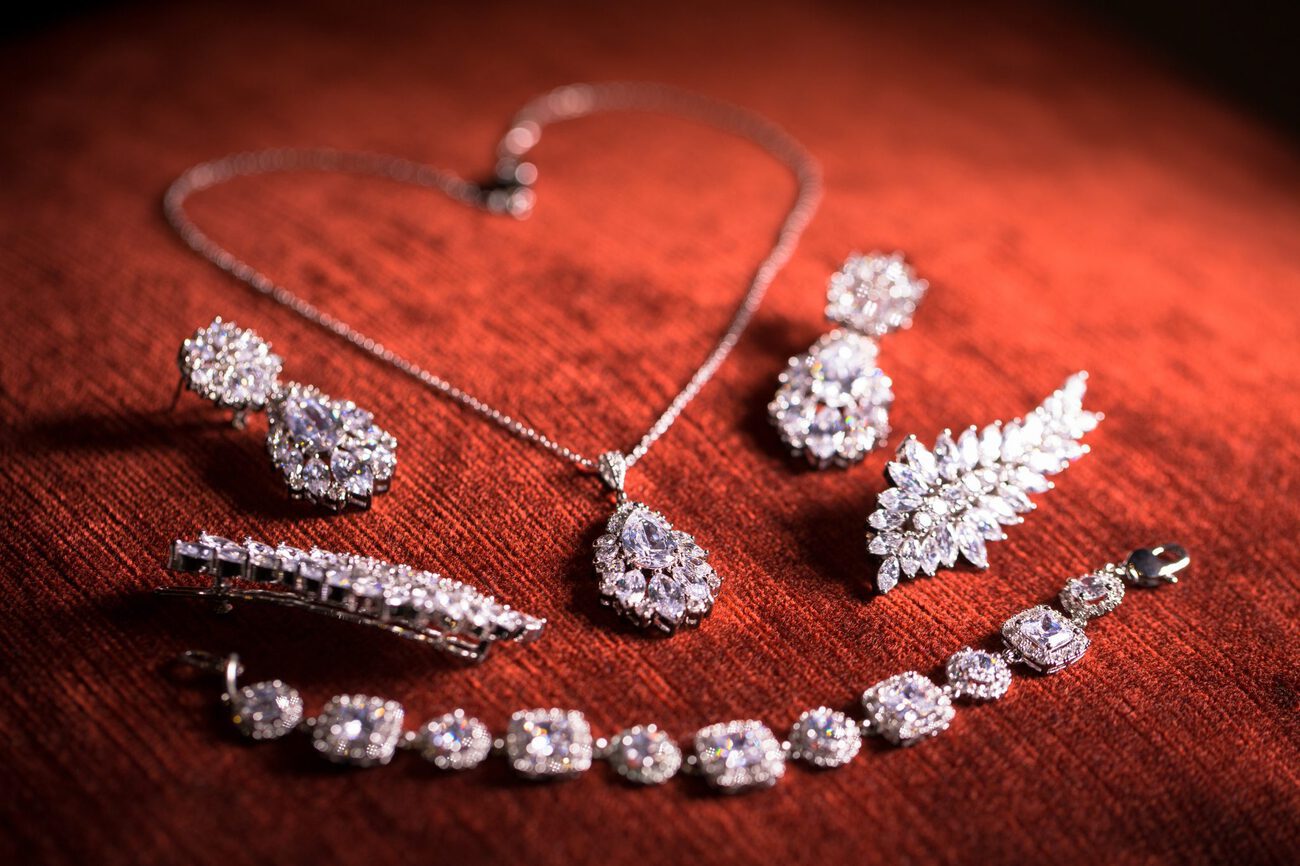 Chinese jewelry, between craftsmanship, tradition and a $100 billion industry
Like we mentioned in our previous blog post, China has a long history with jewelry, as the first pieces date back to the Neolithic. The country has developed a culture around certain key elements, focusing on gemstones, pure gold and traditional techniques, such as Chinese enamel, copper wire enamel (cloisonné), jade carving, filigree inlaying and engraving.
Still, while the Chinese people are fascinated with craftsmanship and precious products, few local jewelry retailers are more than a century old. This is because most of the jewelry sold in China has been unbranded and has, until more recent times, been priced according to the weight of the stones and metals of which it was made.
As 2020 Euromonitor figures show, a mere 15% of China's jewelry is branded, compared to 20%, the global average. Still, since consumers' patterns are evolving and more and more shoppers are interested in purchasing from companies that tell a story and which differentiate themselves through their values and signature designs, a wide array of opportunities are opening up for domestic and international jewelry retailers.
Market overview
Local players dominate the Chinese jewelry market
The Chinese market accommodates international, world-renowned jewelry brands, Hong Kong companies and Chinese mainland ones. These different types of businesses target different consumers.
Shoppers with high incomes, from tier 1 and tier 2 cities have a taste for higher-end, luxury diamond pieces. They like platinum and silver and are starting to leave behind pure gold, particularly desired by traditional audiences. Moreover, they enjoy technology, which they use in their daily lives, and are more open towards discovering products online or making purchases through direct-to-consumer platforms.
On the other side, Hong Kong and Chinese mainland companies are more powerful in tier 3 and tier 4 cities, where they usually have a strong presence of brick-and-mortar multi-brand stores. At a national level, these Chinese brands enjoy more popularity and bigger market shares.
Chow Tai Fook, the Asian Tiffany, holds over 8% of the market
China's largest jewelry retailer is Chow Tai Fook and Lao Feng Xiang, which take the lead, holding, respectively, 8.1% and 6.6% of the Chinese jewelry market, leaving behind Western names, like Cartier and Tiffany & Co.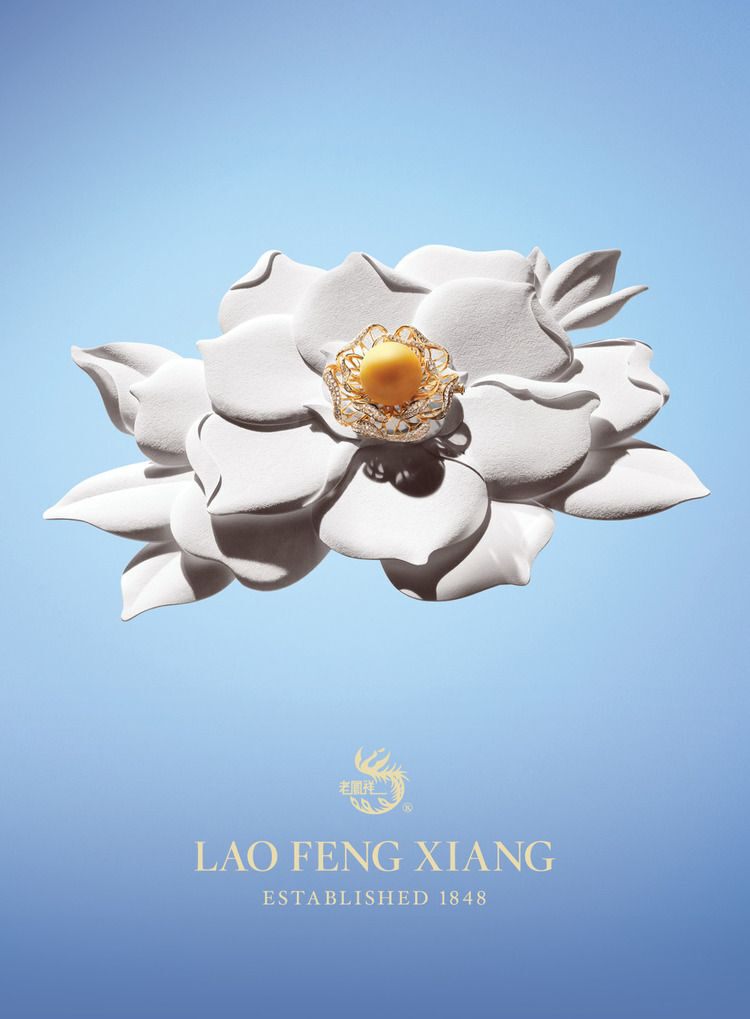 Image credit : Lao Feng Xiang
The Chow Tai Fook Group was launched in 1929, in Guangzhou, Mainland China. Also known as the Asian Tiffany, the company which focuses on gold products has a market capitalization of $16.2 billion, a $6.7 billion turnover and 29.700 employees across the world, as Forbes data from May 2021 shows.
The company closed the 2020 fiscal year with 3,850 jewelry stores worldwide, out of which almost 3,700 were in mainland China, according to Statista. Chow Tai Fook is present across China's borders, in Japan, Macau, Malaysia, Singapore, South Korea, Taiwan, and the United States. The retailer acts as a multi-brand platform that sells its own custom-made products, fine watches from Rolex and Tudor, as well as collections created independently or with brands like Marvel, Disney etc.
Key players have thousands of stores across mainland China and abroad
One of China's oldest jewelry retailers and market leaders is Lao Feng Xiang, a company from 1848, with over 3,800 stores and a turnover of $7.47 billion, as Wall-Street Journal reports. Lao Feng Xiang has stores in the USA, Australia, Canada.
Another domestic retailer which has made a name for itself in China is Chow Sang Sang, a company founded in 1934, with an annual turnover of over $1.9 billion in 2020, according to Nikkei Asia. The brand has over 400 stores in mainland China, Hong Kong, Taiwan and Macau.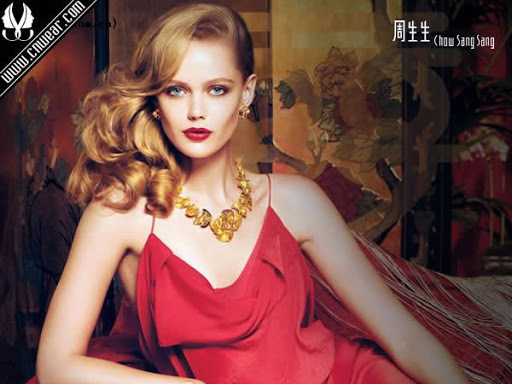 Still, the record for most stores is held by Chow Tai Seng, which has over 4,000 outlets, and a turnover of over $5 billion.
Cartier and Chaumet, among the international brands preferred by Chinese audiences
There are several reasons why Chinese jewelry consumers are attracted to international brands like Cartier and Chaumet: they appreciate the centuries of stories and heritage, the prestige, the craftsmanship and the designs.
Unlike their domestic counterparts, which may lack design expertise, these powerhouses excel in aesthetics, creating beautiful, elegant pieces that are appreciated by younger, more visual and modern consumers, such as Generation Z-ers and Millennials.
With international travel being restricted due to the COVID-19 pandemic, Chinese consumers have directed their financial resources towards purchasing jewelry products.
Present on the Chinese market since 1992, Cartier appears to be one of the winners of this shift, as their 2021 **first half financial results report **confirms. According to their figures, while all other regions were affected by the COVID-19 pandemic losing 25% of their sales, China was the only one which saw a 78% increase, compared to the first half of 2020, proving the country's resilience and appetite for luxury jewelry.
In 2018, 8 Chinese jewelers made Deloitte's "Global Powers of Luxury Goods" report
2018 marked a premiere for Chinese jewelry brands, as 8 companies were included in the Deloitte "Global Powers of Luxury Goods" report which assessed 2016 sales figures and the overall health of each brand.
The best result was obtained by the Chow Tai Fook Jewelry Group, which ranked 10, ahead of luxury icons, like Hermès International and Rolex, proving that Chinese brands have potential to approach other markets, as well.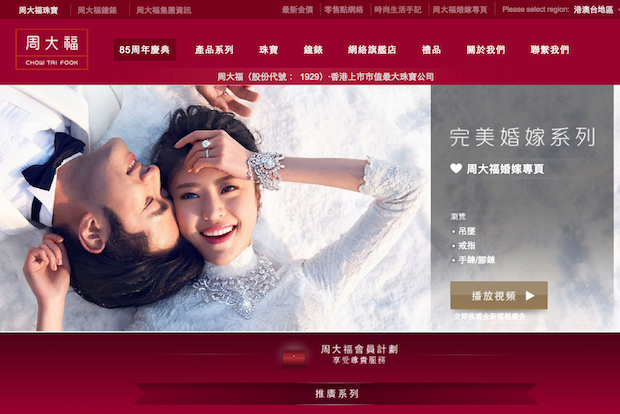 A continued interest in branded jewelry
In the late '90s, Chinese consumers would buy gold or jade jewelry as investments, focusing more on the price and less on the design. Nowadays, people are pursuing branded items that spark their enthusiasm due to cultural associations and esthetics. They are, thus, paying for pieces which are priced higher than the actual costs of the raw materials and they are happy to do so, because they focus very much on the ornamental and emotional value of each good. This is a trend particularly driven by younger demographics, which want to transform jewelry into statements of their personal styles.
It is in this context that international brands are looking to expand their influence in China and gain more market share.
Niche jewelry brands acting as industry disruptors
The Chinese market has been, for many years, focused on jewelry as investment and on the bridal sector. Nowadays, though, brands are trying to focus on a younger demographic that purchases pieces to complete styles and express their personalities.
As Pomellato representatives describe them, these are the shoppers that are focusing on distinctivity, which have different tastes, compared to their family members, which want new, unique, gender-fluid pieces.
For them, niche jewelry brands have developed. These are companies which act as disruptors in the current landscape, taking market shares from names like Swarovski and Pandora. Being digitally-natives, their strategies involve social platforms, like Tmall, Red, and Weibo, agile communications and tactics.
Strategies for attracting consumers
Powerhouses are developing digital tools to target Generation Z-ers and Millennials
In the aforementioned 2021, first-half report, the Richemont Group, which owns Cartier and operates its 41 China stores, has shown its commitment towards servicing a new generation of consumers - Generation Z and Millennials, young demographics which the company defines as "Internet shoppers". These types of audiences are introduced to the brand online, but may, in time, become good customers in the brick-and-mortar boutiques. This is why the company devotes much attention to them and builds strategies around them.
As research shows, Millennials and Generation Z-ers are shifting patterns and are forcing brands to adjust and digitalize their businesses. While e-commerce may represent only 7.2% of total jewelry sales, its growth rate is of 26%, significantly higher than the industry average, which stays at almost 8%.
This is why international companies like Cartier, Pomellato and LVMH's FRED are working with the Alibaba Group, to offer audiences access to their flagship stores on Tmall Luxury Pavilion, as well as to create WeChat Miniprograms.
Local and international jewelry brands are opting for young KOLs
Chinese audiences respond very well to KOLs which they admire and which share their values and appreciation for luxury products. Fueled by the desire to attract digitally-native audiences that enjoy shopping online, many domestic and international brands have reached out to influencers which have an increased impact on Generation Z-ers and Millennials.
In 2020, for example, Tiffany & CO. launched a partnership with singer, dancer and actor Jackson Yee, which became the ambassador of its Tiffany T collection. The move generated conversations, as associating a 19 years old KOLs with a 183 old brand was considered bold, by some. Still, many of Yee's 84.6 million Weibo followers, mainly Millennials and Gen Z-ers, supported this choice and purchased pieces from the collection.
Currently owned by the Kering Group, Chinese jewelry brand Qeelin is known for the way it mixes Chinese symbolism and aesthetics, with Western, elegant techniques, creating iconic pieces targeted at younger generations. One of the important moments in the company's history is marked by Maggie Cheung's appearance, in 2004, at the Cannes Film Festival in France in 2004.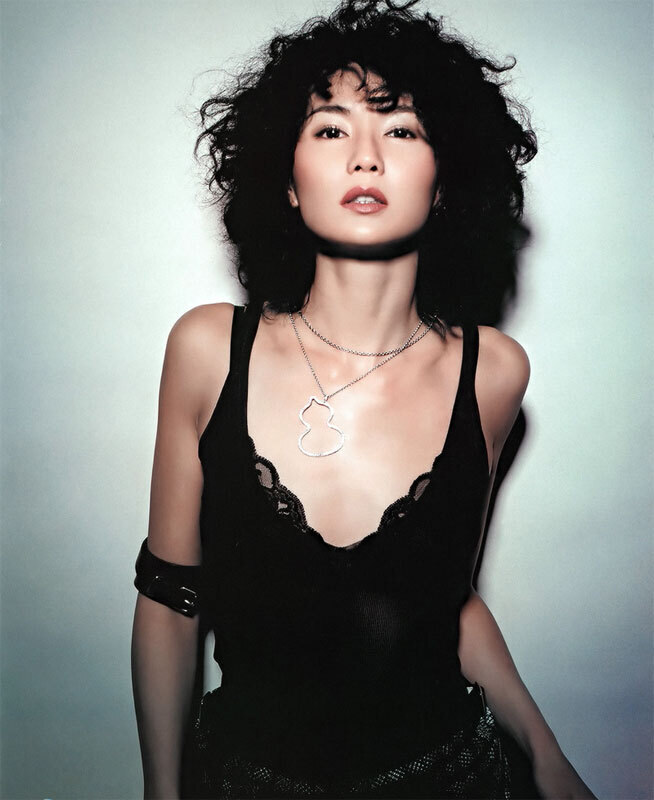 Maggie Cheung wering Qeelin.
Still, since then, the brand adjusted its strategy for choosing ambassadors, focusing on KOLs that would appeal to younger demographics. This is how, in 2018, Qeelin chose Nazha, the 27 years old actress, to represent it, thus appealing to the stylish, independent, modern women that the company targets.
Domestic brands are exploring omnichannel experiences
While the industry trendsetters are located in tier 1 and tier 2 cities, with high economic potential, Chinese brands are also focusing on tier 4 and 5 areas that are often overlooked.
Chow Tai Fook, for example, is collaborating with local jewelry operators to open franchises, thus better serving customer needs.
Still, the approach doesn't end here. While expanding its brick-and-mortar presence, the company also focuses on developing seamless experiences which combine offline and online sales tools. Omnichannel is a priority for Chow Tai Fook, which uses customer analytics and big data to assess consumers' behaviours and generate effective business strategies that deliver.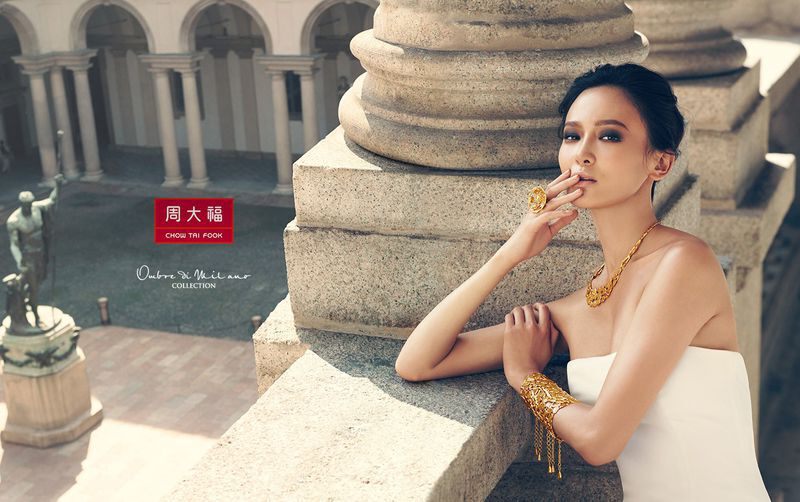 Image crédit : Chow tai Fook
This is one of the reasons why Gartner ranks it number 10 in its 2020 Digital IQ Index: Luxury in China, after names like Bvlgari, Cartier, Tiffany & CO., Chow Sang Sand and Swarovski.
Worldwide appreciation for Chinese jewelry brands
Many of the big, domestic Chinese jewelry brands have stores outside China and some, even outside Asia, with names like Chow Tai Fook and Lao Feng Xiang targeting countries like the US, Australia or Canada. Their international presence confirms that there is an interest in Chinese jewelry pieces and in the Chinese aesthetics, filled with cultural representations of phoenixes, dragons, lotus flowers, as well as gemstones and jade elements.
The success of Chinese jewelry designers, like Anna Hu, Cindy Chao and Wallace Chan, whose works sell for millions in auctions organized by world-renowned houses, such as Sotheby's, has made international audiences even more interested in Chinese culture and the country's strong heritage and craftsmanship.
Moreover, the fact that celebrities like Katy Perry and Kate Winslet are wearing Chinese brands like Qeelin has also contributed to generating international demand.
In 2019, China was the world's second jewelry exporter, with $13.3 billion.
Conclusions
From the retailers' perspective, the Chinese jewelry market is a dynamic one, with domestic and international brands competing for share of wallet and approaching different consumer segments in targeted manners.
Competition is blooming, but with interest in branded jewelry increasing consistently, there is much room for growth. Still, in order to adjust to consumers' patterns, companies need to understand Generation Z-ers and Millennials, as these are the segments that foster the industry's growth, as well as adjust their strategies and move towards digitalization.
Using tools like 3D configurators, which enable consumers to create signature pieces, that represent them is an excellent tactic for driving awareness, user-generated content and conversions.
Our team has experience in supporting the marketing strategies of international jewelry brands. Contact us and let's see how we can help you seize the Chinese market.