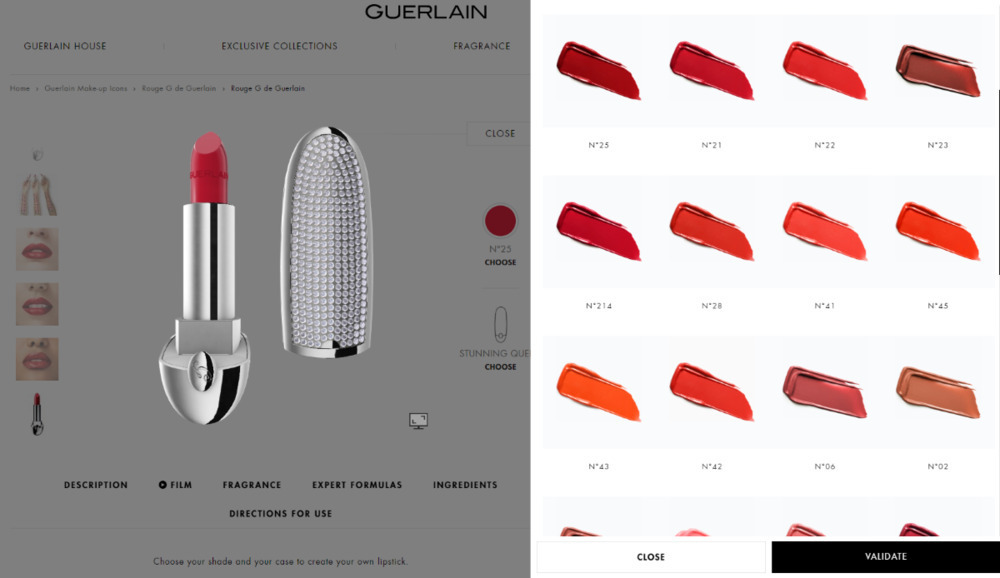 Personalization, flexibility, and uniqueness are valuable advantages of using custom products to improve ecommerce conversion rates, customer retention, and industry authority.
Lately, online shopping has risen more than ever before. Studies in 2017 projected that by 2040, 95% of purchases will be facilitated by e-commerce.
In this article, we'll explore what custom products are, the benefits of customization options, and examples of successful e-commerce companies that have implemented customizable products to their marketing strategy with 3D technology.
What are custom products?
Custom products are an appealing, powerful, and unique way to offer more value to consumers.
Custom products are one-of-a-kind goods that give customers the flexibility of choosing the texture, color, material, size, or features.
Custom goods and services are, by definition, a marketing strategy that innovates through the ability for each customer to create a unique product.
To build their easy-to-use e-commerce platforms, companies use product customizer apps like Shopify, Magento, Bigcommerce, Squarespace, WooCommerce, and more.
Companies also use popular platforms like these to incorporate add-ons and templates to design their own product pages for their websites. Most of their plugins include free installation.
Customers can also personalize their products through technologies like a user-friendly 3D product configurator.
Benefits of customized product options and 3D technology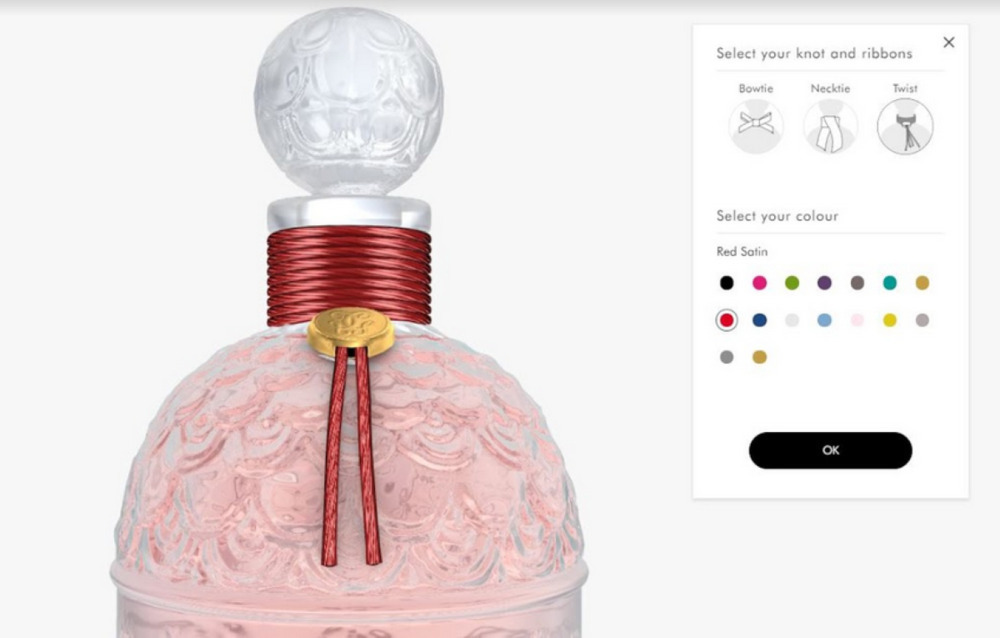 Image credit: Guerlain
Businesses use customized products to break into the e-commerce industry. It's easy to understand the draw, as the global e-commerce and other non-store retailers' market size is projected to grow by $9.5 trillion by 2027.
On the other hand, customization-focused 3D technologies allow buyers to adjust products to their liking.
These 3D technologies also allow businesses to transform traditional static product photography into fun, interactive, customizable product promotions. A perfect example is the company Baume. Baume offers high-end custom design luxury watches using an interactive online 3D configurator powered by Hapticmedia. They allow their customers to personalize their watches with more than 2,000 options.
With 3D technologies, you can promote anything from new products to luxury goods like backpacks, hoodies, phone cases, business cards, drinkware, décor, and more
It's clear why digital marketers are implementing the business model of custom products. Let's now see some benefits that custom products can give e-commerce retailers and customers.
Customer satisfaction
When companies allow customers to see all the key features of a product and add their personal touch, increased leads and customer satisfaction follow.
A recent consumer report published by Deloitte examines consumers' attitudes and behaviors towards creating their own custom products and how businesses are adapting in response. The report found that:
On average, 36% of customers expressed interest in purchasing personalized products or services.
Price is not a barrier, since one in five consumers who expressed interest in purchasing personalized goods are willing to pay a 20% premium.
Twenty-two percent of consumers are happy to share personal data in return for a more personalized service or product.
Forty-eight percent said they are ready to wait longer for a personified product.
Lower inventory cost
When it comes to implementing custom promotional products and mass customization models, there's no need to order in large batches in advance and risk product not moving.
Instead, companies use the "just-in-time" approach, which increases the functionality of the manufacturing process of custom products by letting manufacturers know when to order units and how many are needed.
They can customize a single product as each order comes in, which allows them to lower production costs, reduce excess inventory, and match business demands.
Industry authority
By taking advantage of product configurators through 3D technologies, companies are able to:
Increase their differentiation from other brands.
Create a competitive advantage.
Position themselves as an industry authority.
Set premium prices.
Build long-term connections and engage customers.
Businesses can set premium pricing, elevate the customer experience, and position themselves as an industry leader because consumers are more than willing to pay extra when included in the product design process.
More than half of the millennials surveyed said they would pay more for personalized, high-quality fashion, or other luxury items and add their unique touch to their own products.
How e-commerce companies implement customizable products.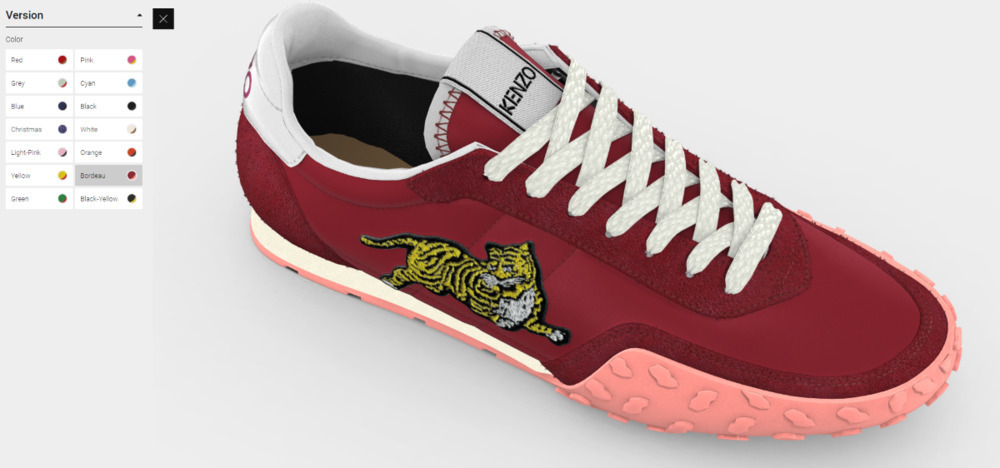 Image credit: Kenzo
Now that we know how beneficial the custom product model can be for e-commerce retailers and customers when combined with 3D technologies, let's see some great examples of high-end luxury goods companies. These brands have successfully implemented custom products to their marketing strategy.
Watch conversions soar with 3D custom products.
The demand for shopping consumer goods online and from the comfort of the customers' home has increased over the past year.
Taking these world events into consideration, there's no wonder why marketers are promoting digital products through more reliable and efficient strategies like custom products.
Understanding how successful e-commerce businesses have implemented marketing strategies like custom products through 3D technologies will help you grow your conversion rates and industry authority.
Apviz has more than 15 years of expertise in immersive technologies, including 3D rendering services, 3D visualization, 3D models, and product customization and configuration. Check out our client projects and contact us now to start using 3D technologies on your website.