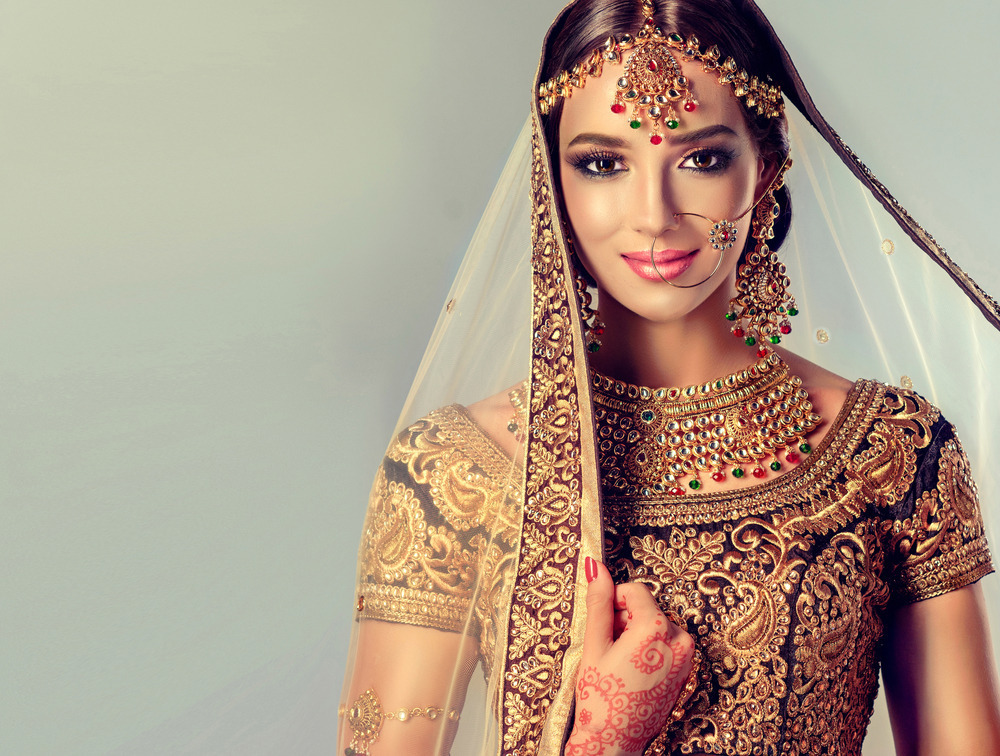 The Indian market for jewelry
Jewelry appears to have been present in Indian culture since its early days. Even the epic poems of Ramayana and Mahabharata, which talk about times that happened 5,000-7,000 years ago, mention jewelry and associate it with the art of making oneself beautiful.
Back then and for centuries to come, the designs were simple, handmade, and the materials included beads, string and stones.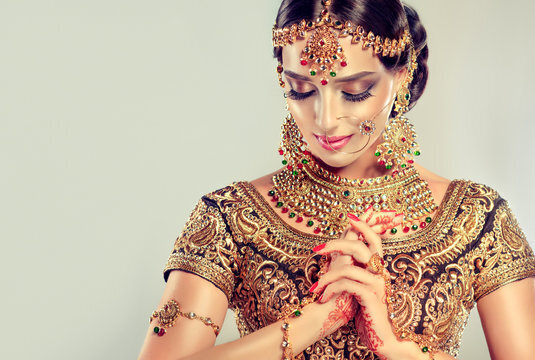 Nowadays jewelry is made of everything from precious metals and gems, to ceramics, strings etc. and is a symbol of a person's wealth and belonging to an exclusive group. Moreover, in today's Indian society, jewelry is associated with rituals, religious life, and beauty, while also being an excellent investment that makes women, in particular, feel protected and safe.
While, in 2020, the COVID-19 pandemic has hit the Indian jewelry industry, for several months, companies appear to be recovering, with some being stronger than ever.
In this context, India, responsible for almost a third of the world's jewelry consumption, expects the industry to generate yearly sales of $100 billion, by 2022. This makes it an extremely appealing country for both domestic and international brands.
Market overview : 7 interesting facts
The Indian market for jewelry has over 300,000 players and employs 5 million people. It is marked predominantly by Indian brands of different sizes, many focused on gold and precious gems.
These brands respond to consumers' needs, focusing on their appreciation for quality and materials. In general, Indian jewelry buyers are price-savvy and assess their potential buys taking into account how much the precious metal weighs, the carats of the stones and other objective factors. In this context, the core market is very much focused on the quality-price ratio.
Still, there is another side of the jewelry market developing in India. According to the Center for Economics and Business Research, by 2025, India will become the world's 5th largest economy and the 3rd largest, by 2030. Statista assessed India's luxury goods market at $7.96 billion, in 2020, and projected it would grow at an annual rate of 10.6% CAGR, until 2023. The total market for luxury goods is estimated at 224.8 billion, growing at a CAGR of 4.8%, until 2026.
While small, India's luxury market is developing at a fast pace. This appeals to international luxury brands, which are opening stores in the country and educating consumers on their heritage and values, in an attempt to make them pay for more than just the actual materials.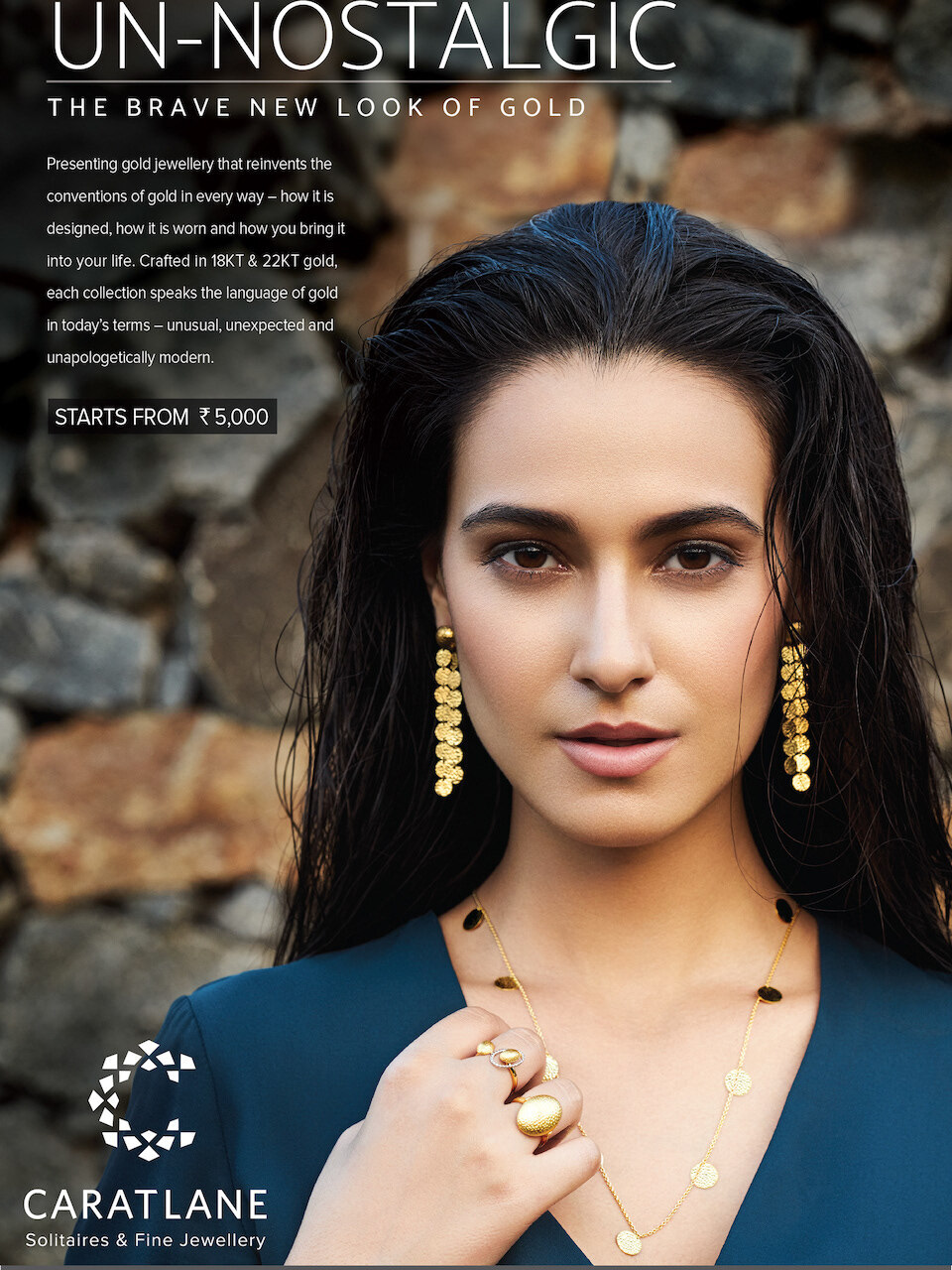 There are quite many big players on the Indian jewelry market, most operating for decades. Brands like Tanishq, Rajesh Exports, BlueStone, CaratLane, Voylla or Vaibhav Global have made headlines and are well known by consumers across the country.
One of the oldest brands, though, is Surana, which has existed since the 18th century and which is known for its particular vintage, authentic designs, craftsmanship and aesthetics. The company uses traditional techniques, such as Meenakari - the art of painting metal pieces in vibrant colors to create motifs of birds, flowers, leaves.
1.Tanishq is one of India's fastest growing brands
Tanishq is the gems and jewelry division of India's Titan Company. The jewelry brand is headquartered in Bangalore, but, through its 350 stores, is present in 200 Indian cities, including Mumbai and Chennai.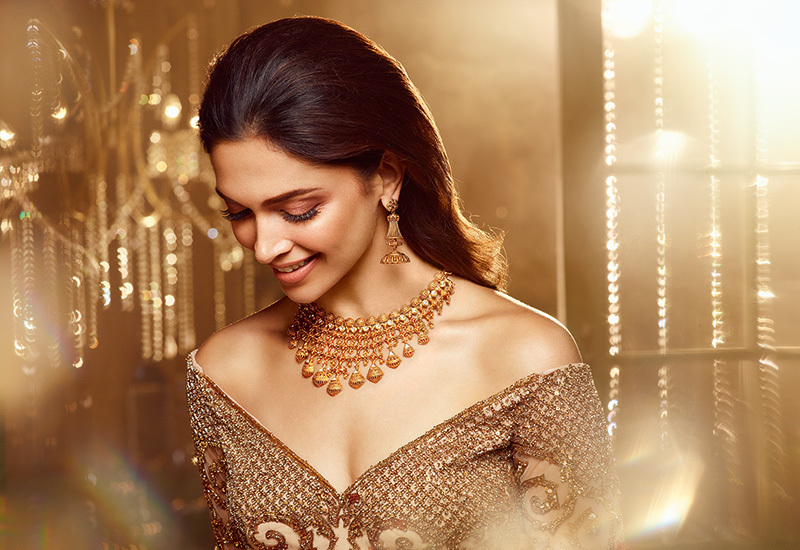 Image credit : Tanishq
The company that takes its name from the words "tan" (meaning "body") and "nishk" (meaning a gold ornament) was launched in 1994 and has, since then, been one of India's fastest growing jewelry brands.
Tanishq closed fiscal year 2019 with ​​Rs. 18600 crores. By the end of fiscal year 2023, the organization's representatives target a turnover of RS 40,000 crore.
2. India's biggest jewelry exporter targets the domestic market
Rajesh Exports Limited is India's biggest jewelry exporter. The company, founded in 1988, in Bangalore, closed FY2020 with a turnover of almost Rs. 195,607.23 crore, according to Fortune Magazine, which placed it number 7, in its Fortune 500 Indian Companies, and number 462 on its Fortune 500 Global Companies.
Times of India reports that, in a transaction worth $400 million, the company acquired Swiss organization Valcambi of Balerna, the world's largest gold refiner.
In India, Rajesh Exports Limited sells gold and diamonds under its SHUBH Jewellers brand, a household name in Indian culture. With over 80 stores across the state of Karnataka, the retail outlets offer mine-to-consumer products that appeal to price-sensitive Indians.
In 2018, Rajesh Exports Limited representatives confirmed that they are targeting a bigger part of the domestic retail sector, as they intend to expand the presence of their SHUBH Jewellers stores.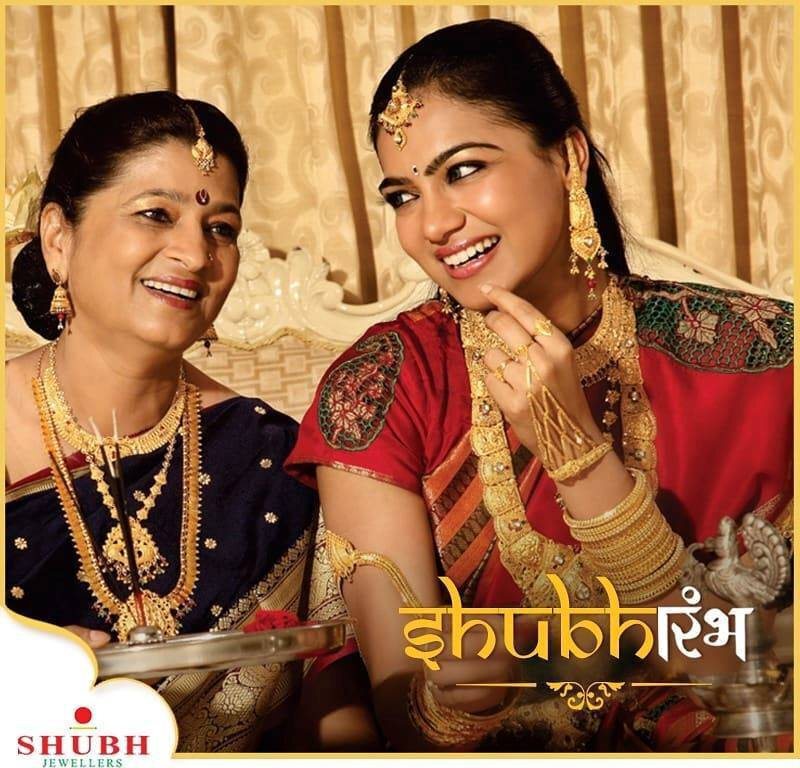 3. Cartier's bond to India has been running strong for over a century
It was in the 90s that international players entered the Indian jewelry market. Still, in the last 10-20 years, several American and European jewelry brands developed partnerships with Indian companies and opened stores in the country. According to their organizations' statements, global brands are attracted by the emerging luxury consumer and trust that the market will grow in value over the next few years.
Cartier, for example, opened its first store in New Delhi, in October 2008, targeting the country's potent luxury consumers.
Still, the brand's connection with India started much earlier, in 1911, when Jacques Cartier visited the country in his quest for fine pearls and fell in love with the culture and aesthetics. The jeweler even convinced members of the royal family to commission Cartier pieces, with the most important being the majestic ceremonial necklace created for Maharaja Bhupinder Singh of Patiala, in 1928.
The jewelry raised to artwork standards had 5 rows of diamond encrusted platinum chains. The centerpiece was the world's seventh largest DeBeers diamond. Its 2,930 diamonds weighed almost 1,000 carats, making it an extremely valuable piece, both financially and culturally.
Since entering India, Cartier has created several limited editions for its Indian consumers, taking advantage of the country's rich heritage and style. The "Inde Mysterieuse" collection, for example, was engraved, ribbed and cut in the Jaipur style.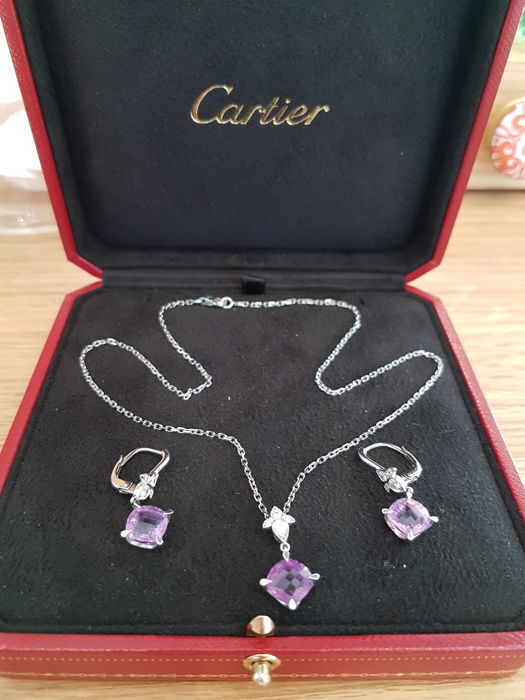 Image crédit : Cartier, "Inde mysterieuse" set
While the Richemont Group refuses to offer sales figures for India, the company representatives acknowledge a positive trend, mentioning that, in the past 3-5 years, sales have grown between 30-50% y.o.y.
4. Pandora, Tiffany & CO. and Swarovski target India's emerging luxury consumers
Pandora entered the Indian market in April 2017, through a partnership with the Pan India Company. Since then, the company opened several stores, with the largest being in New Delhi. According to company representatives, the brand targeted a large network of 50 stores across the country and was focusing on cities like New Delhi, Mumbai and Bangalore.
Still, the rising price of the metal, as well as the COVID-19 pandemic made silver jewelry consumption decrease significantly in India, bringing the demand to its lowest level since 2013, as the World Silver Survey reports.
Tiffany & CO., on the other hand, opened its first store in India in February 2020, while Swarovski set foot in the country in December 2020, expressing its desire to invest in India.
5. New, fresh companies and designers are challenging India's traditional aesthetic
While, for years, heirloom jewelry has been particularly popular in India, nowadays, consumers are open to new styles and authentic designs that are more suited for everyday use.
For them, designers and brands like ​​Manisha and Saurabh Mody, BR Designs, Charu Sarawgi are creating new aesthetics that reinterpret traditional motives and techniques, adding European charm to Indian luxury products. The results are such a success that they attract not only local audiences, but international ones, as well, generating sales outside the continent.
On the other hand, more affordable brands like Misho and Dhora are focusing on minimalist, affordable looks that match consumer's styles and moods.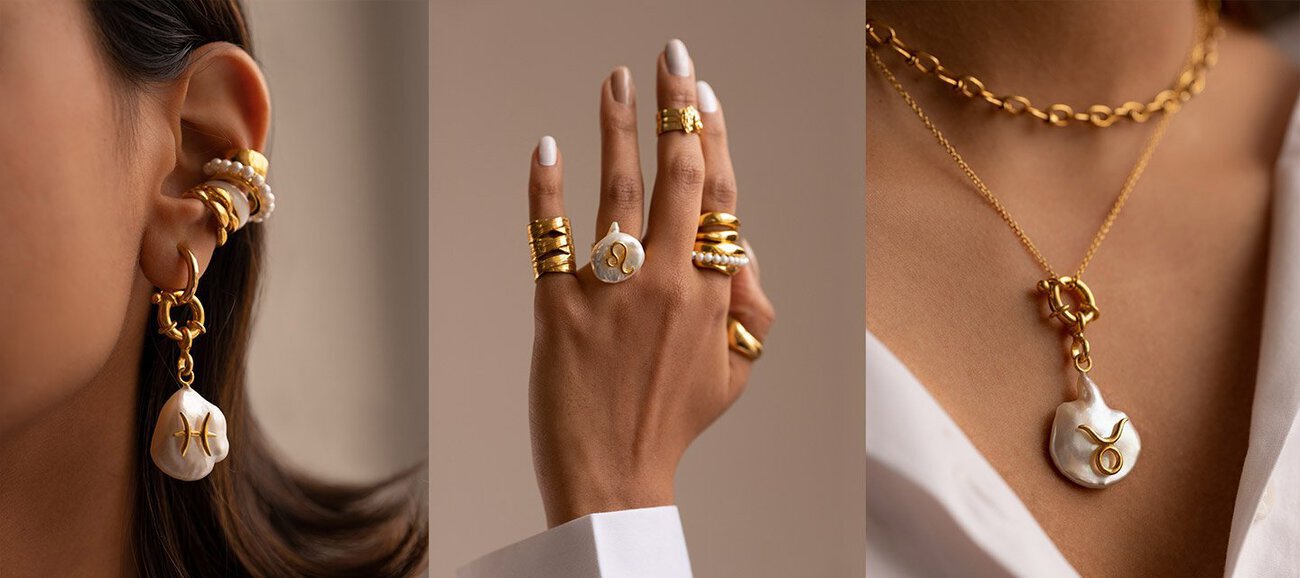 Image credit : Misho
These pieces empower women, because they break the paradigme - they are modern, fresh and they may be bought by the ladies themselves, for no other reasons than to match an outfit.
6. Between April and June 2021, India exported $9.182 billion worth of jewelry and gems
India is one of the world's most relevant jewelry exporters. According to the Gem and Jewellery Export Promotion Council (GJEPC), between April 2020 and March 2021, the country's players exported gems and jewelry worth $26.02 billion, while, between April and June 2021, exports stood at $9.182 billion, 266.62% more than for the same period of the previous year.
The top consumers of Indian jewelry are the US (where 25% of goods are sent), Europe, Japan, China, UAE, Israel.
According to the India Brand Equity foundation, the country's government targets that, by 2024, annual exports of jewelry would reach $80 billion.
7. Titan, Kalyan Jewellers, PC Jeweller and Joyalukkas made the Deloitte's 2020 Top 100 Global Powers of Luxury Good
The international success of India's jewelry industry is proved by the companies' financial results. All the Indian brands featured in Deloitte's 2020 Top 100 Global Powers of Luxury Goods are active in the jewelry industry.
It is, actually, the seventh year in a row that Titan, Kalyan Jewellers, PC Jeweller and Joyalukkas make the list.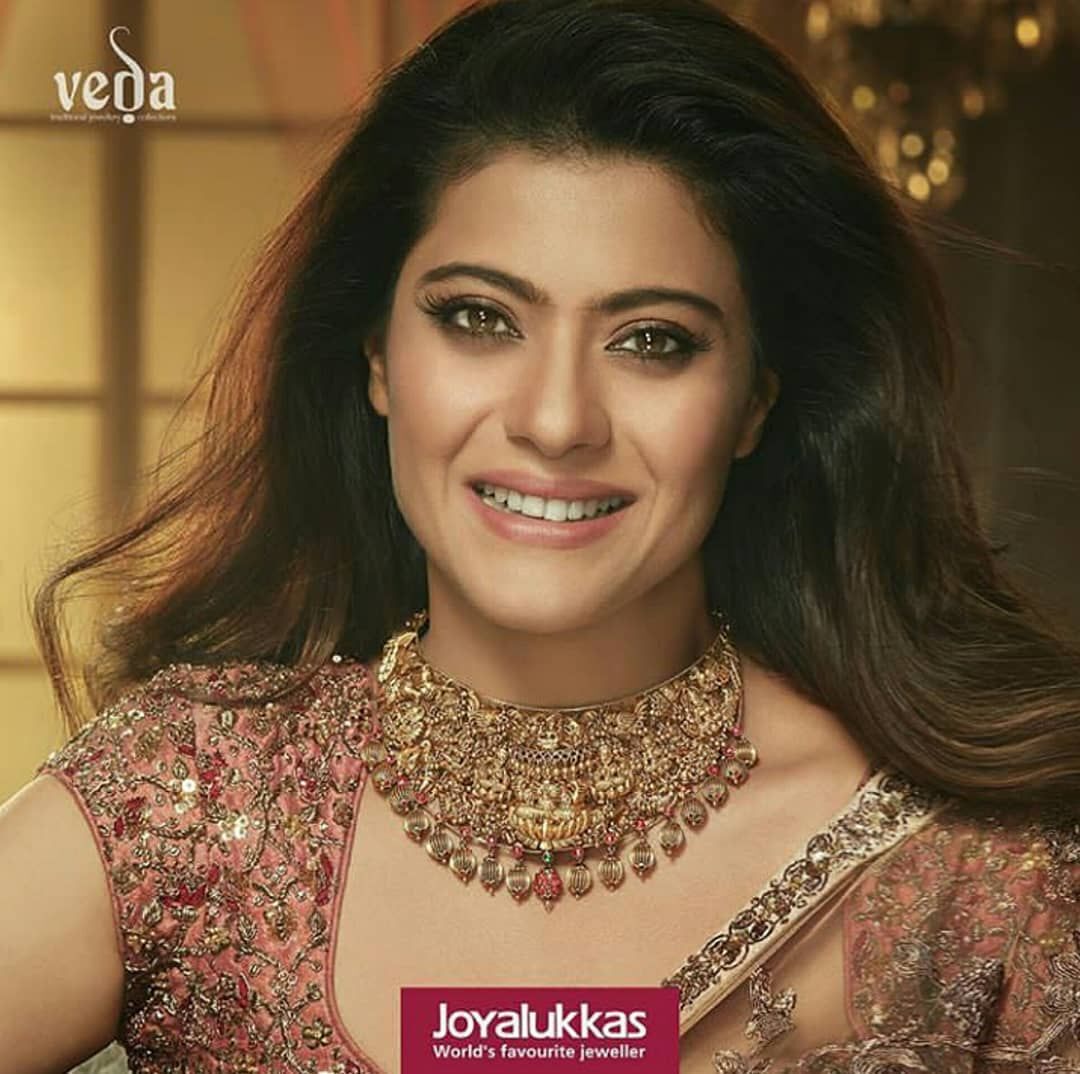 Strategies for attracting consumers : 4 important axes
1. Indian jewelry retailers are going omnichannel
As the "2020 Online Gold Market in India" report shows, India's digital gold market is extremely small, representing just 1-2% of all sales. Even more, digital jewelry sales make for less than 5% of the overall market.
Of course, the COVID-19 pandemic, with its lockdowns and need for security, acted like a catalyst for the Indian digital jewelry market. This has made established players reconsider their classical brick-and-mortar business models and take into account omnichannel strategies which would enable them to boost sales and offer a more complete consumer experience.
While domestic jewelry groups are adding e-commerce players to their portfolios, individual brands are developing digital direct-to-consumer sales websites.
According to Inc42, in 2016, the Titan Company, which owns Tanishq, acquired 62% of the jewelry e-commerce player CaratLane and raised its stake in a further funding round, which took place in April 2019. Now, Titan owns 69.47% of CaratLane, currently presented as a Tanishq partnership. The move is part of Titan's strategy to develop a strong e-commerce presence.
But things don't end here, digitally-native companies are also moving towards an omnichannel business model, investing in brick-and-mortar locations.
BlueStone, for example, is a start-up founded in 2011, which offers over 8,000 exclusive designs that may be customized by shoppers, enabling them to choose the color of the gold, as well as the diamond's clarity. The brand has 18 brick-and-mortar outlets across the country, in cities like Bangalore, Mumbai, Chennai, New Delhi etc.
Indian brands choose to go omnichannel, because they want to respond to consumers' needs for online shopping as well as to their desires of touching and checking jewelry, before buying it.
This is why BlueStone offers a complimentary "Try at home" service which has proved extremely successful with consumers.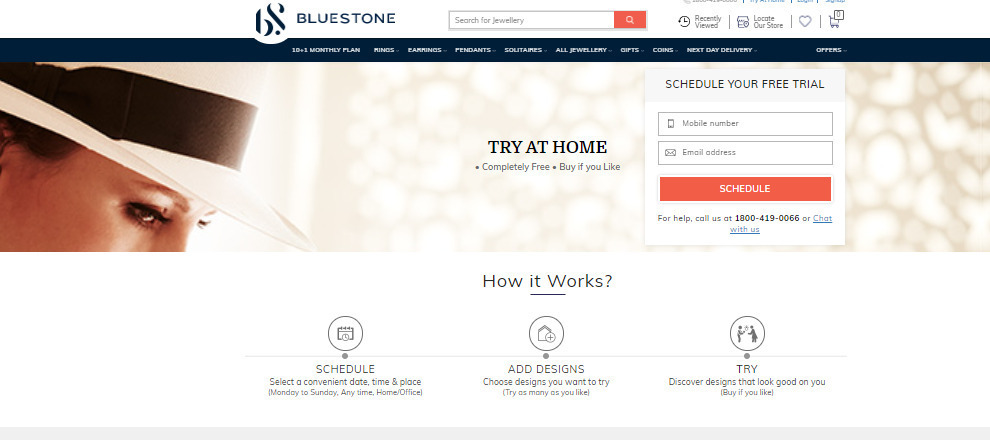 Image credit : Bluestone
2. Companies are targeting Millennials with next generation boutiques
Indian Millennials, like global ones, appreciate technology and immersive, digital experiences that tell stories and make their lives and choices easier.
In order to target them, brands are rethinking the retail experience, adding digital configuration tools, AR, VR and virtual try-on.
Representatives of Forevermark, one of the industry's leaders, which, in 2019, sold 2.5 lakh diamonds, totalling 60,000 carats, declared that the brand was interested in developing next-gen boutiques, targeted at Millennials. These spaces would bring together luxury and technological features, to create memorable experiences that are worth resharing and which convert.
3. Established brands are developing affordable sub-brands
Young Indian women, aged between 25 and 35, represent an emerging consumer group with high potential for repetitive purchases of unpretentious products. They buy jewelry for everyday use, to match their outfits and express their creativity, so they opt for stylish, lightweight pieces, made of non-gold.
Following this strategy, companies like Titan and Malabar Gold have launched Mia and Starlet, affordable brands, that meet the desires of young women.
These consumers don't regard all jewelry as ways of securing their futures, but focus on the moment and purchase things that look and feel good then.
4. Established brands are fighting to get a share of the wedding industry
As Jing Daily reports, the Indian wedding industry is so big that consumers are spending 20% of their accumulated wealth on the actual events.
Fashion designers like Annu Lulla and Sabyasachi are known for their carefully crafted designs that charm brides.
Established companies also want to tap into the wedding market and take advantage of its potential. This is why they are developing lines adjusted to consumers' needs for the special occasion. 20% of Tanishq's sales, for example, come from the wedding industry, but the company wants to expand this business area. This is why it has created its sub-brand, Rivaah, that focuses on wedding jewelry and which will be launching region-specific collections, to target traditional Indian consumer groups.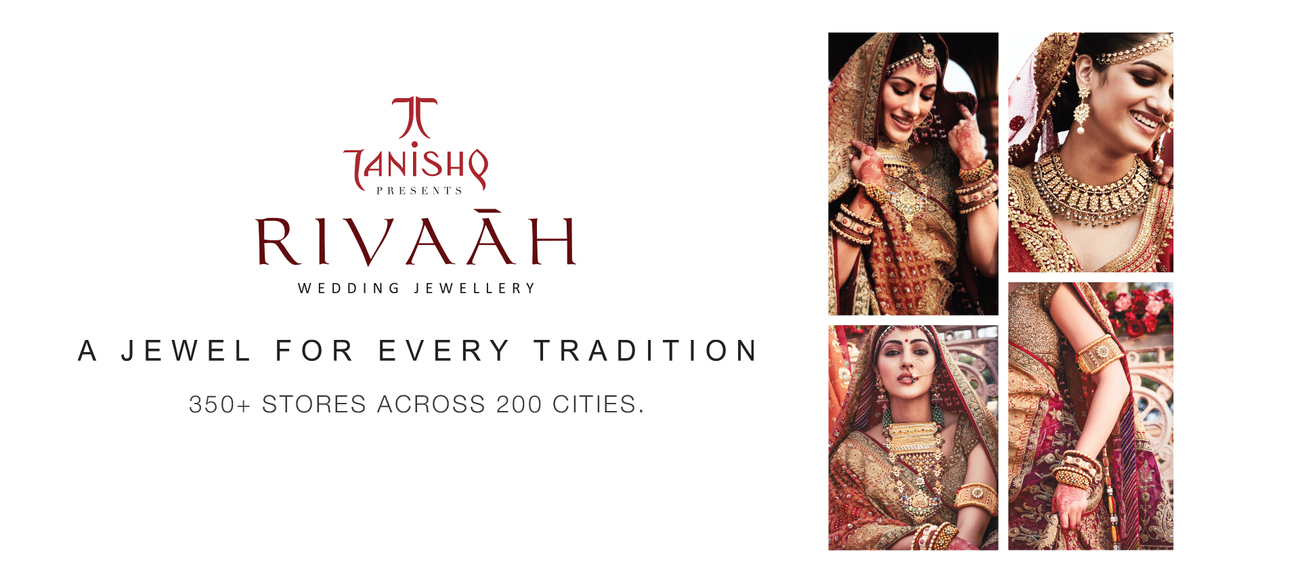 Conclusions
The Indian jewelry market is dominated by Indian brands, with strong brick-and-mortar presence. In order to capture the Millennial Indian consumer, brands are also directing their resources towards developing D2C digital channels, under the form of e-commerce websites.
The need for bringing together online and offline experiences is so big that even digitally-native players are targeting physical shops, where they may engage with shoppers.
With jewelry customization being part of the Indian consumer's DNA, 3D configuration and visualization is a tool that may bring added value to both e-commerce shops and brick-and-mortar ones, increasing conversions and generating memorable experiences.
With our team's experience and know-how, your brand may also target the Indian market and increase its results in the area. Contact us and let's see what we can do together.