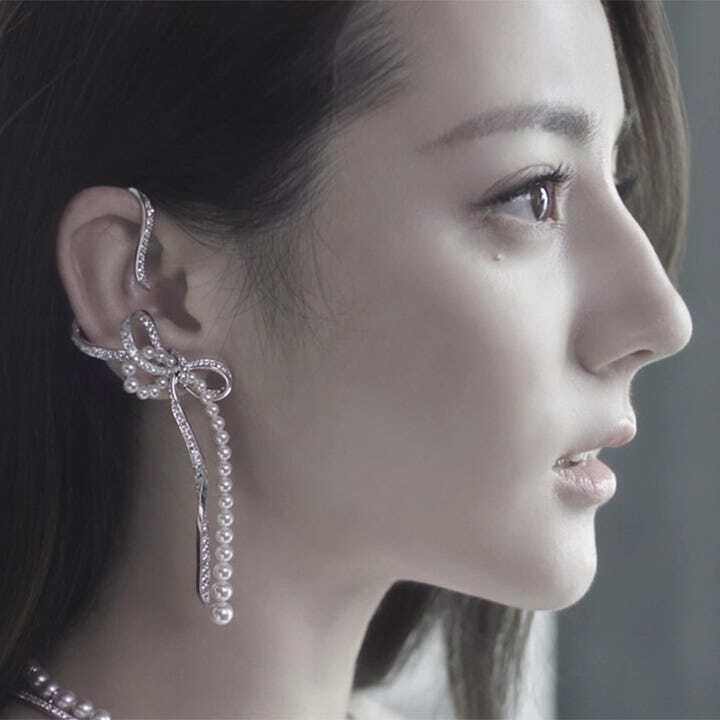 Japanese jewelry market
Japan is known for its minimalist style, simple, clean aesthetics and small living spaces, decorated according to "less is more" principles. As a people which has been introduced to western jewelry only 4 centuries ago, these consumers pay much attention to what they buy, focusing on quality over quantity.
Market overview : 8 intresting facts
After significant jewelry market growth, which brought it to record levels, in 2020, the industry was reduced to 732 billion Japanese yen. Still, it is expected to recover in the next few years, growing at a 13.8% CAGR, from 2020 to 2027.
The market brings together domestic players, like Mikimoto, Tasaki, Royal Asscher Japan, and international players, such as Tiffany & Co, Cartier, Pandora etc.
88% of the world's luxury brands have businesses in Japan, as Gartner shows.
When it comes to jewelry, the country is known for its cultured pearls, which are appreciated around the world. Some of the best known pearl brands are based in Japan.
1. Mikimoto, the creator of cultured pearls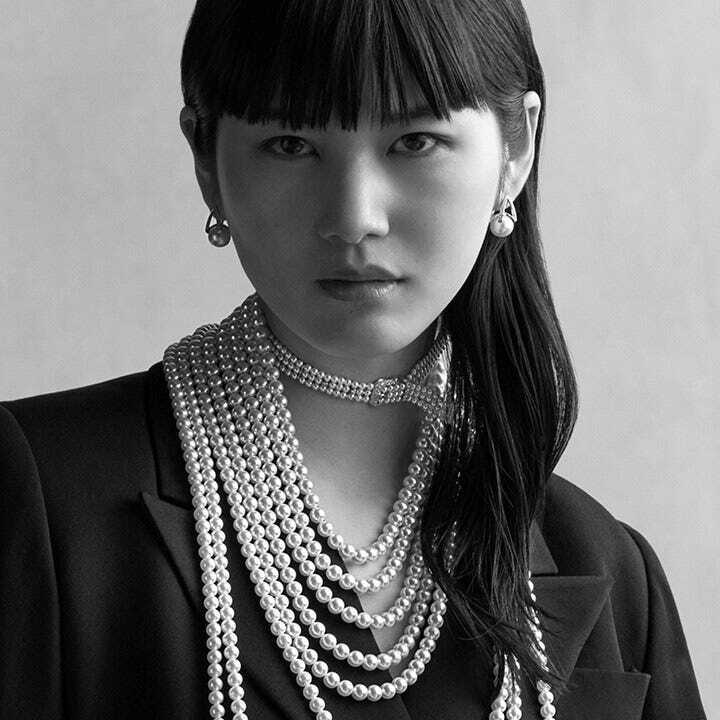 Image credit : Mikimoto
Worldwide, Mikimoto is associated with cultured pearls, which were first created by its founder, in 1893. Since then, the brand grew significantly, becoming the biggest pearl seller globally. With a turnover of $238 million, in fiscal year 2018, Mikimoto has been included in Deloitte's Global Powers of Luxury Goods index, in the 100th position.
Nowadays, the iconic company has stores all over the world, including in Paris, New York, London, Beijing, Hong Kong, Singapore and Bangkok.
2. Top local jewelry brands include Tasaki, Tanaka Giza and Niwaka
Another household name in Japan, as well as in China is Tasaki. The company founded in 1954 has 651 employees and reported a turnover of $235 million, in 2017. The organization has major subsidiaries in Mainland China, Hong Kong, Singapore, Taiwan, Korea, France, Shanghai and Myanmar. Tasaki is one of the most famous pearl brands, but it is also known for its beautifully-polished diamonds and signature gold, the SAKURAGOLD™.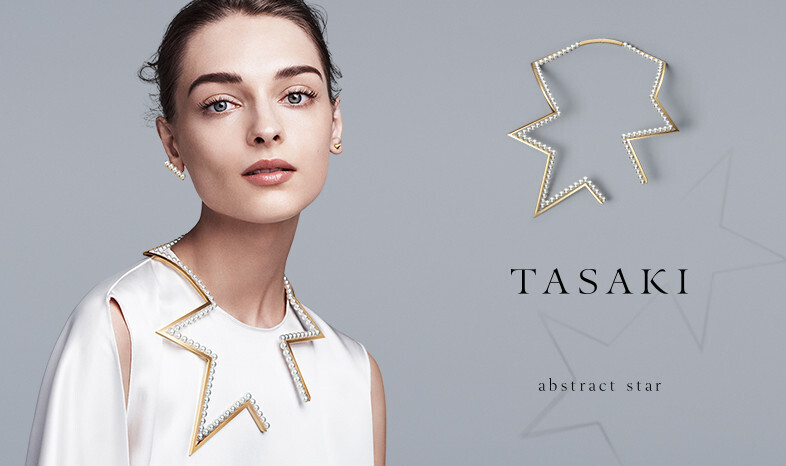 Image credit : Tasaki
Tanaka Giza is also known for its fine jewelry and multiple stores around Japan. A subbrand of Tanaka Kikinzoku, which uses precious metals for industrial products and targets B2B clients in industries like electronics, automotive, aerospace, telecommunications, pharmaceutics etc., Tanaka Giza has over 200 employees and a capital of 380,000,000 Japanese yen.
Primo Japan operates the largest network of bridal jewelry in Japan. The company expanded its services across Asia, opening outlets in Taiwan, Hong Kong and Mainland China. The company has a keen interest in China, where, yearly, 17 times more weddings are taking place, compared to Japan. Moreover, Primo wants to expand its services to Singapore, Malaysia, Thailand, Indonesia, and the Philippines.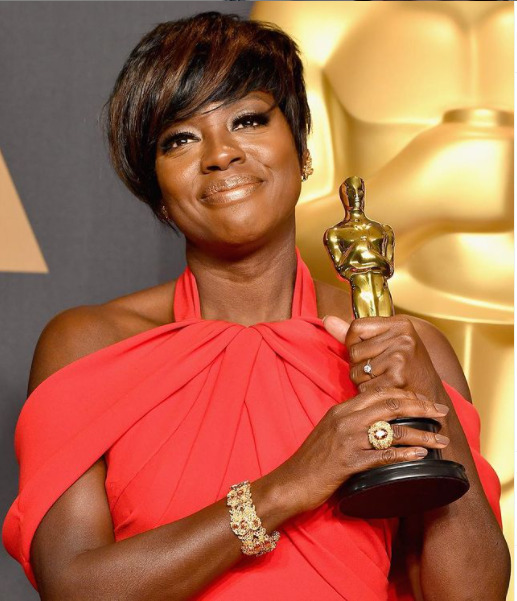 Image credit : Viola Davis waering Niwaka Jewelry at the 89th Academy awards
Other big names include Niwaka, a Japanese jewelry brand which celebrates the country's tradition and heritage combining cultural elements and traditional Japanese motifs, Agete, founded in 1990, 4c Jewelry or Star Jewelry, a brand that showed Japanese consumers that jewelry may also be used casually, to complete a look and accessorize an outfit etc.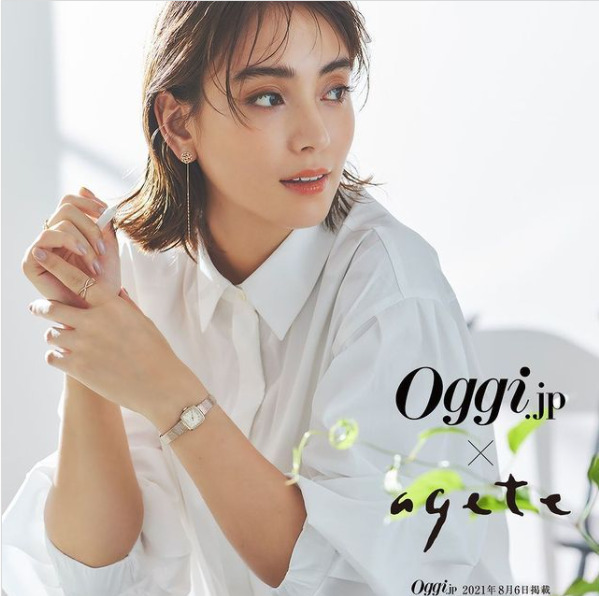 Image credit : Agete
3. Precious metals, gems and jewelry are the 10th most exported product in Japan
According to the Observatory of Economic Complexity (OEC), in 2019, Japan was the world's 17th largest exporter of precious metals, gems and jewelry. As the 10th most exported product category in the country, precious metals, gems and jewelry account for $12.5 billion.
The main countries of destination include the UK, Hong Kong, Singapore, Switzerland and China. The US, on the other hand, is one of the fastest growing export markets, totalling $74.7 million worth of goods.
4. Unconventional Japanese jewelry designers receive more appreciation outside the country
Several Japanese designers are taking jewelry to art levels, playing with unconventional materials and techniques.
This is why names like Miki Asai, Yoko Izawa or Etsuko Sonobe are appreciated by art and jewelry lovers outside the country. In spite of the international enthusiasm, paying up to a couple of thousands of US dollars for pieces that are made of hand-colored nylon, seashell and lacquer and which do not include precious gems and metals, is not something which makes Japanese consumers comfortable.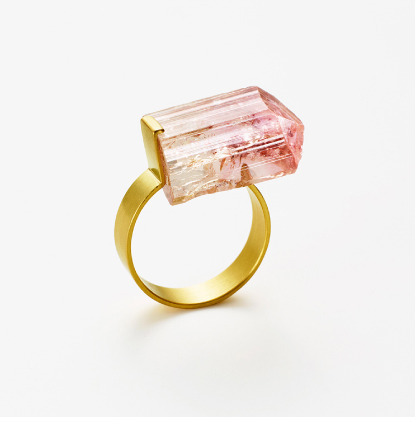 Image credit : Etsuko nobe, K20 gold & pink topaz ring
These types of designers, thus, sell mainly abroad, in countries like the UK, Ireland etc.
5. In 1966, Debeers introduced diamonds to Japanese consumers
Japan's first interaction with diamonds began after World War II, when Debeers targeted the country's population with a dedicated advertising campaign, meant to associate the precious stone with weddings and commitment.
Indeed, until then, the country did not have a history with engagement rings and, if, in 1966, just 5% of brides-to-be received a diamond ring, by 1978, the number grew, to 54%. By the 1990s, Japan overtook the US in diamond sales and, in the early 2000, it was responsible for 20% of the global consumption.
6. International jewelry brands have strong presences in Japan
With 58 brick-and-mortar stores in Japan, in 2019, Tiffany and Co. perceives the country as a relevant market. Still, between November 1, 2019 and December 24, 2019, the company's sales decreased by up to 14%, according to Forbes. The publication quotes the brand's CEO, Alessandro Bogliolo, which attributed this change to an increased consumption tax.
Image credit : Tiffany & Co. x Rosé
In 2020, Japan represented 8% of the Richemont Group's sales, accounting for a total of $1.2 billion. According to the organization's report, last year, the business benefited from an increase in tourism, as well as from resilient local demand, together with the successful expansion of brick-and-mortar stores. Encouraged by its high level of success, Cartier, for example, has 34 physical locations, in Japan, in cities like Tokyo, Kyoto, Fukuoka, Osaka etc.
7. Royal Asscher has been present in Japan since 1963
Founded in 1854, in Amsterdam, The Royal Asscher Diamond Company is known as a challenger on the diamond market. The brand appreciated for its signature Asscher cut made history because its representatives have cut two of the world's largest diamonds.
With a turnover of about $9 million, the company has a strong presence in Japan and a regional headquarter in Tokyo. In the country, the brand has over 150 brick-and-mortar boutiques.
8. Harry Winston targets both Japanese consumers and the country's tourists
The House of Harry Winston, known worldwide as the "King of Diamonds" has 9 stores in Japan, out of which, 4 in the capital city.
As Nayla Hayek, the company's CEO, declared in a 2019 press release, the country is extremely important for the brand's strategy, given the fact that Japan is one of the largest luxury markets in the world.
The company focuses not only on understanding the evolving consumer needs, but also on targeting international audiences that visit the country, focusing on trendsetters that appreciate the brand's heritage and which focus on quality.
Strategies for attracting consumers : 3 major axes
1. Japanese jewelry players are trying to attract younger audiences to appreciate pearls
Japan is known for its high quality pearls which are mostly appreciated by classical, mature audiences. Still, in an effort to attract younger demographics and make them interested in pearls, Japan Jewellery Association launched the "Pearl at 20" campaign, which encouraged parents to offer pearls to their daughters, when they turn 20, to mark the new stage of their lives.
According to the association's representatives, pearls have the potential of becoming heirloom jewelry, as they are symbols of love, bonding and blessings, passed from one generation to the other. Even more, the organization also wishes to bestow a fashionable dimension to pearls, focusing on design.
Buying young women pearls should contribute to educating them and encouraging pearl consumption.
2. Diamond companies are working on developing a cult around proposals
According to Primo data, in Japan, the purchase rate of wedding rings is close to 100%, while, for engagement rings, it is significantly less than 60%. In this context, the company is implementing strategies to educate consumers on the importance of proposals and on how diamond rings symbolize commitment.
To do so, the brands use different tools, like online ads and wedding magazines, to create a culture around wedding proposals.
3. A new e-commerce ecosystem is developing
The COVID-19 pandemic made many brands realize they needed to go digital and offer direct-to-consumer sales, but the landscape may lack the ecosystem to do so.
Still, the news that social media platform Line is merging with Z Holdings, the owner of Yahoo Shopping and QR code payment app PayPay, is making many industry professionals consider that a Japanese WeChat is on the way.
This measure would foster an environment where consumers make e-commerce jewelry purchases part of their routines. Since 69.6% of the Japanese population has a Line account, brands already have high followerships on the social platform, Line already launched a program which facilitates the connection between consumers and stores, allowing users to buy memberships and plan store visits.
Moreover, there is actually an interesting shift that is happening in today's family-run jewelry businesses, where Generation Z members and Millennials are taking over parts of the business or full operations. These highly educated, extremely digitally-savvy professionals are changing the shopping experience, adding more useful and engaging technology.
4. Conclusions
Companies in Japan are strategically competing for Japanese consumers, as well as the country's affluent tourists. This is why technological differentiators and offering experiences that are worth remembering and reliving are key elements of any digital strategy that delivers.
Choose Apviz and our tools will enable you to stay competitive on any retail market.