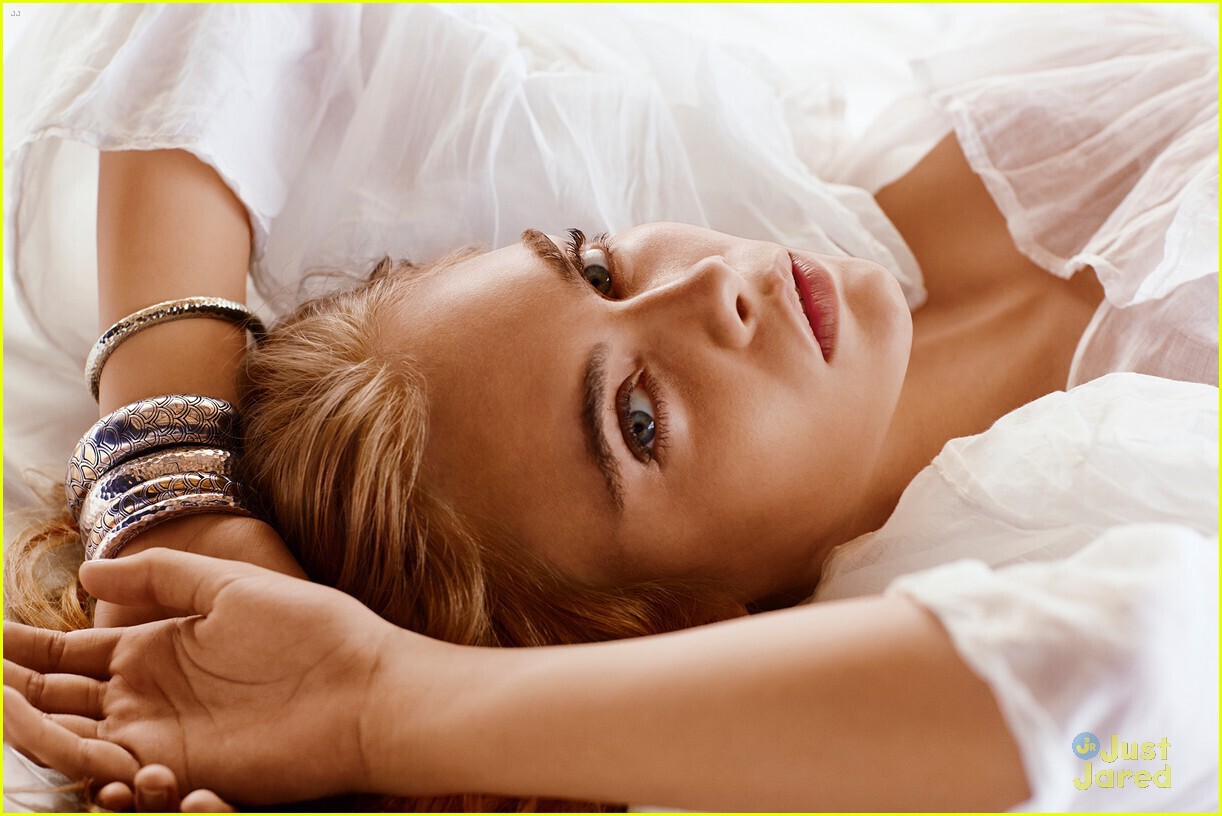 American jewelry, a symbol of status and belonging
For Americans, jewelry is significantly more than a form of adornment, as it showcases someone's status. Such items speak to others about social customs, craft practices, stylistic belonging and technical development.
Traditionally, Americans have had high appreciation for certain pieces, like gold and silver medals, hair jewelry, brooch-and-earring sets inspired by European cultures - particularly French and British -, cameos etc.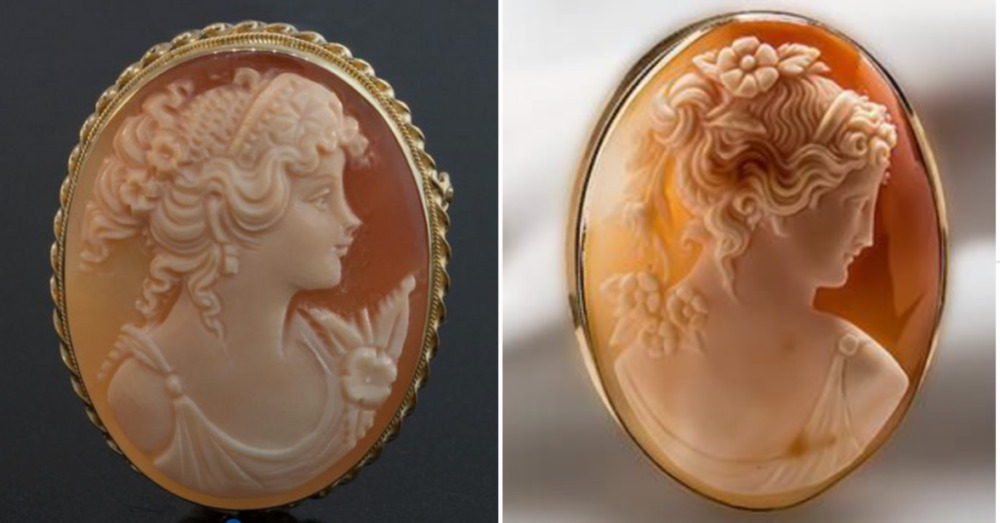 Image credit : example of antique cameo jewelry (Jonathan fine jewelers)
The U.S. jewelry market is expected to grow to $60 billion by 2025 : 4 major factors
According to Statista, the U.S. jewelry market was expected to reach $42 billion in 2020 and grow to $60 billion by 2025.
The industry is a rich and diverse one, with domestic and international brands, as well as traditional and digitally-native companies competing for the American consumers.
As research shows, in terms of sales per store, Tiffany & Co., America's favorite brand, is the clear leader. Other players include Signet, which operates through its brands Kay Jewelers, Zales, Piercing Pagoda and Jared, Pandora, Cartier.
1 ) The average American household spends $647 per year on jewelry and watches
When it comes to jewelry and watches, in the United States, people between 55 and 64 years old spent $1,231 per household, between July 2017 and June 2018, making this age group the strongest supporter of the industry. Analyzing by income, those who made $200,000 or more spent, on average, $1,657 per household, three times more than the national average, according to Edahn Golan.
An interesting finding is that singles who live alone were extremely interested in jewelry, putting in 2.6 times more money than the average American.
2) Over 40% of Americans between 30 and 49 years old own fine jewelry
In 2018, almost 45% of Americans between 18 and 29 years old owned fashion jewelry, Statista shows. Moreover, a similar percentage, 43.6% of consumers between 30 and 49 years of age owned fine jewelry, pieces that are made of precious stones and metals.
3) Even during the pandemic, Americans prefer to buy jewelry in brick-and-mortar stores
As nonessential businesses were forced to close their doors because of the COVID-19 pandemic, in 2020, revenue for physical jewelry stores dropped by 18.5%.
Still, this did not scare consumers off, as, that same year, 92% of Americans who intended on gifting jewelry wanted to shop at brick-and-mortar stores, so they may see the products and get a good feeling of what they were purchasing. Moreover, consumers that earned over $100.000 generated almost 65% of the total sales of brick-and-mortar jewelry stores. Industry professionals are optimistic about shoppers returning to their buying patterns starting with 2021, IBIS World's analysis shows.
4) Holidays are boosting jewelry consumption
According to NPD Group market figures, in the United States, approximately 30% of jewelry sales are made between November and December, as consumers prepare for the holidays.
Image credit : The Jewelry exchange, chrismas campaign
Especially now, as the pandemic has changed social patterns and shifted priorities, industry professionals observed that buyers switched from purchasing experiences to purchasing goods, to bring pleasure in the lives of others and showcase their appreciation. Before COVID-19, consumers looking for gifts would have to choose between jewelry and services like SPA rituals, restaurants and travels. Now, the landscape appears to have changed and jewelry producers are benefiting from the situation.
According to information from the National Jewelers Association, the 2020 holiday season debuted early, as consumers felt a rush to purchase gifts for their beloved ones, not knowing whether stores would be closing in the following weeks.
As a survey from Instore Mag reports, 60% of jewelers confirmed that their sales exceeded the 2019 pre-pandemic season, while two thirds described their performances as "better than expected" or "terrific". The average sale was situated between $250 and $500 for over 30% of survey respondents, between $500 and $750, for over 25% of jewelers, while 30% of them mentioned they had individual sales of $750 and above. More than half of jewelers mentioned their ticket prices were higher than in 2019.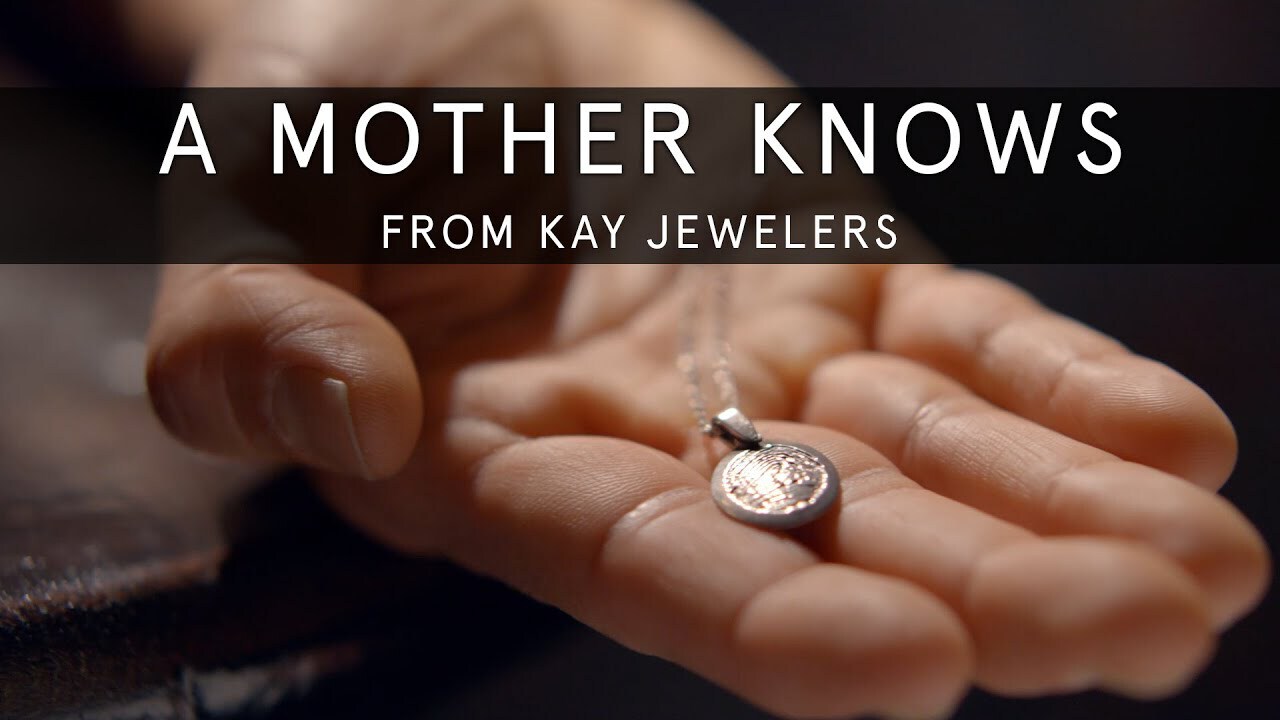 Image credit : Kay jewellers Mother's Day campaign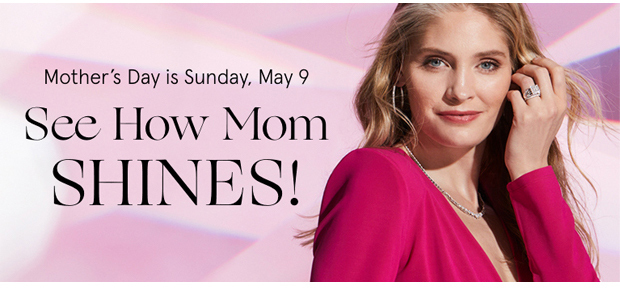 Image credit : "How mom shines" Mother's Day campaign of Zales Jewelers (Signet Group)
Still, the winter holidays aren't the only ones benefiting the industry, Mother's Day and Valentine's Day are also good for business, although, as Lee Senderov, the Richline Group confirms, flowers are the most popular product categories during those days.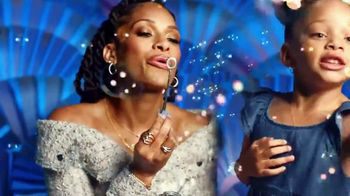 Image credit : Zales Jewelers "How Mom shines" campaign
How trends are impacting the U.S. market :
Top 5
1) Consumers still appreciate diamonds
The pandemic has shifted consumers' perceptions and desires, making them more inclined towards iconic, timeless pieces that keep their value over time. Items like diamond studs were particularly popular in the 2020 holiday season, according to industry voices.
Indeed, as Edahn Golan Diamond Research & Data reports, between January and May 2021, jewelry sales in the U.S. reached $32 billion, 41% more than the previous period from 2019. The Natural Diamond Council, quoted by Forbes, confirmed that diamond sales increased by 30% from March to May 2021, compared to the same months, in 2019, before the pandemic was on the retailers' agenda. Evenmore, as the same Edahn Golan states, the average size of the diamond preferred by consumers increased from 1.06 carats to 1.22 carats, in 2021, showcasing that consumers are interested in investing in more valuable pieces.
2) Interest for recycled diamonds has increased
As the COVID-19 pandemic hit America, many consumers showed more interest in sustainability and better resource management. Combined with their desires to invest their money wisely, as well as cater to their own needs, shoppers directed their attention towards recycled diamonds.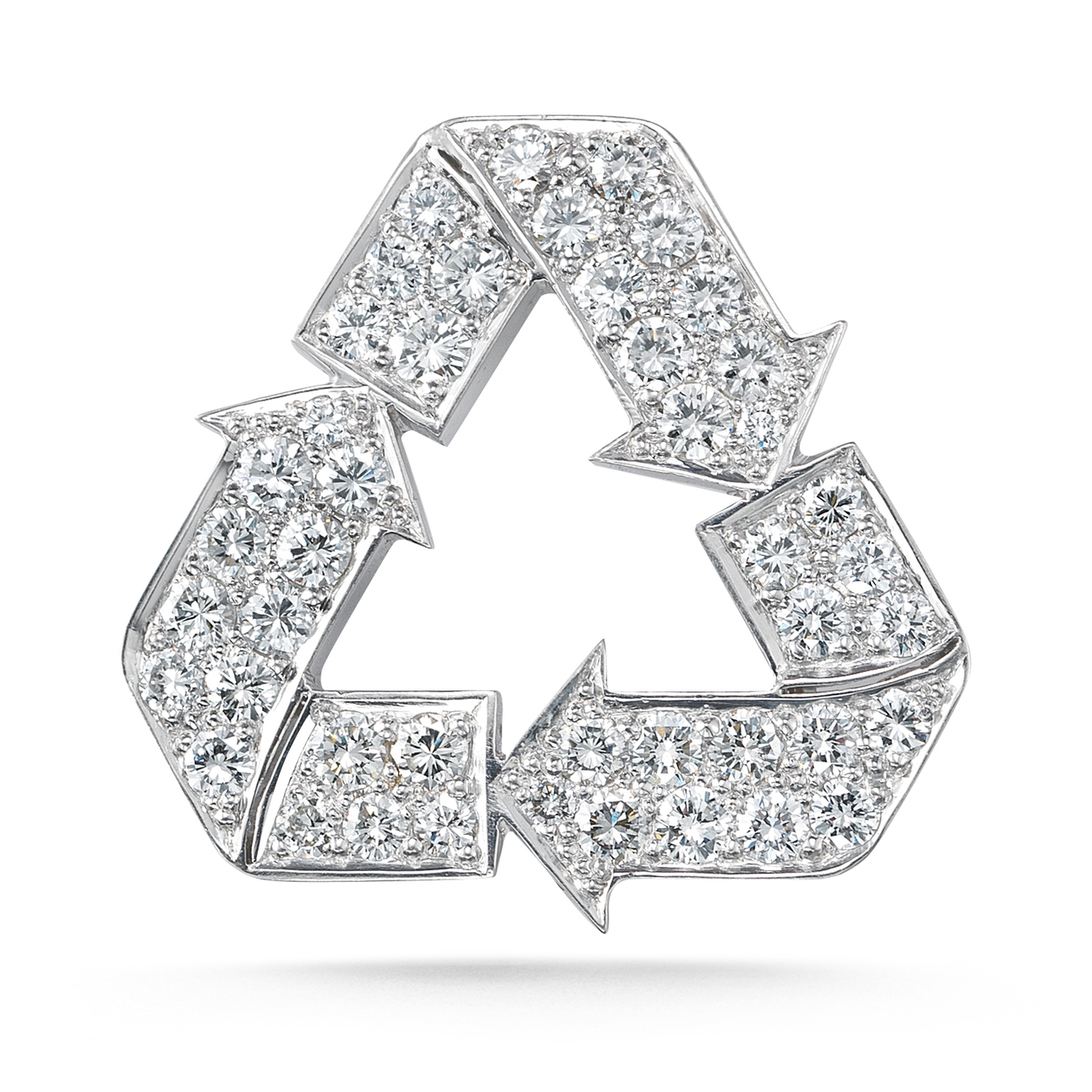 Image credit : "Rise of recycled diamonds ..." The diamond loupe
These precious gems may be antique, pre-owned or family heirlooms. What is important is that, in the war between natural and lab-grown diamonds, recycled diamonds appear to be winning, as they have the lowest ecological impact and offer great, intrinsic value.
One gemstone dealing firm owner, quoted by Yahoo Finance, considers that the "next big diamond mine is the drawers of American consumers". This seems like a reasonable assumption, taking into account that, while before the pandemic 4 out of 10 engagement ring shoppers inquired about recycled stones and, in August 2021, the number was closer to 7.
3) Consumers want to adorn their work-from-home casual outfits with jewelry
In its early days, when the pandemic started, working from home meant that people enjoyed the lack of interaction which came with significantly less pressure, as there was little need for them to dress up. Still, as Zoom calls became the norm and restrictions prevented people from engaging in social activities, more and more of them started accessorizing their casual outfits with jewelry that would make them feel better about themselves and create aesthetic pleasure.
It is in this context that fashion and lifestyle magazines started making recommendations of jewelry pieces to wear at home, focusing on earrings, bracelets and other items that are easy to wear and which offer extra charm to otherwise casual attire.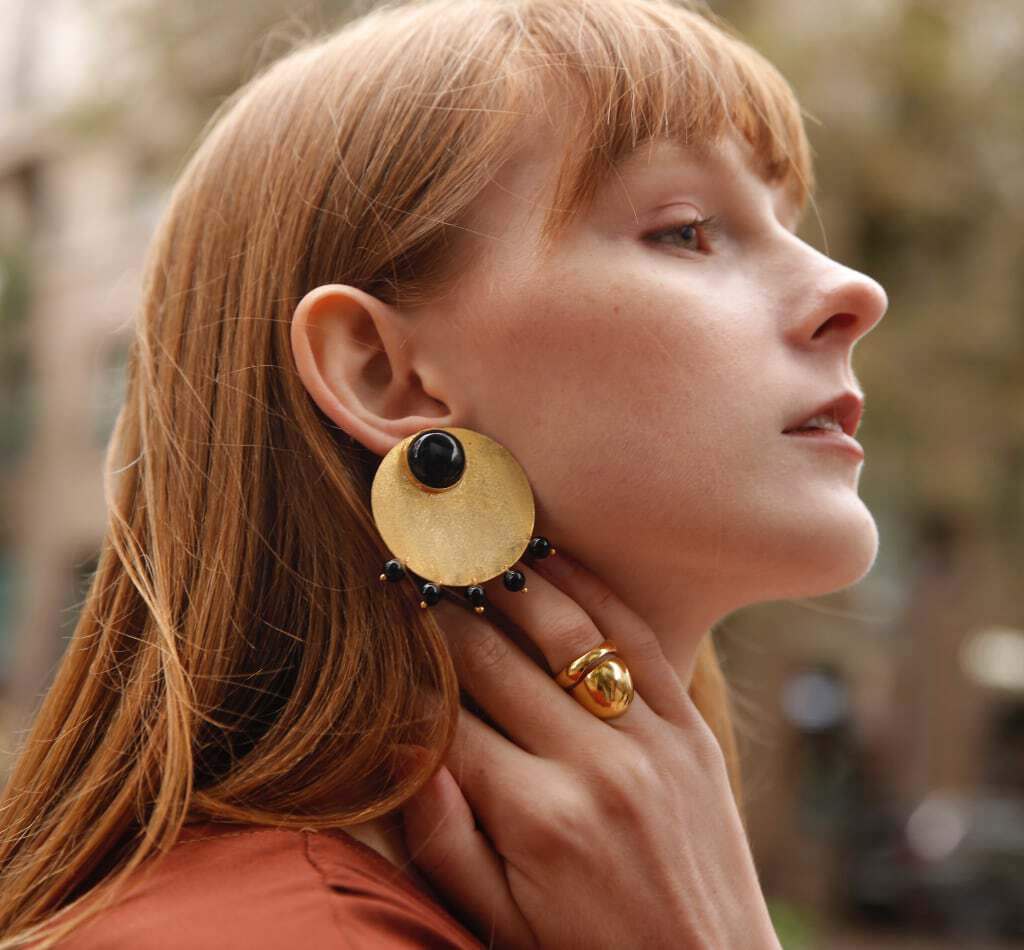 Image credit : Casual luxury, "Top 5 jewelry to wear at home" Moda Lab
Indeed, due to their visibility in conference calls and Zoom meetings, earrings have been the pandemic's winners, according to American jewellers.
4) American consumers are starting to show interest towards sustainability
According to recent survey, from 2021, the more consumers find out about from where companies source their materials and what are the working conditions in mines, the more they demand from brands. Figures show that less than a fifth of respondents knew what artisanal mining meant, while few respondents actually understood where gold was mined. When discovering the differences, though, consumers said they would be comfortable paying around 8% on products that are made of artisanal materials which are responsibly mined.
Younger generations, such as Millennials and Generation Z-ers, appear to be more interested in the origin and social and environmental impact of gold mining, with men leading as the interested parties. Indeed almost half of respondents with ages between 29 and 35 years old and 42% of those aged 36-50 would choose Artisanal and Small-scale Mining Certified Responsible Gold.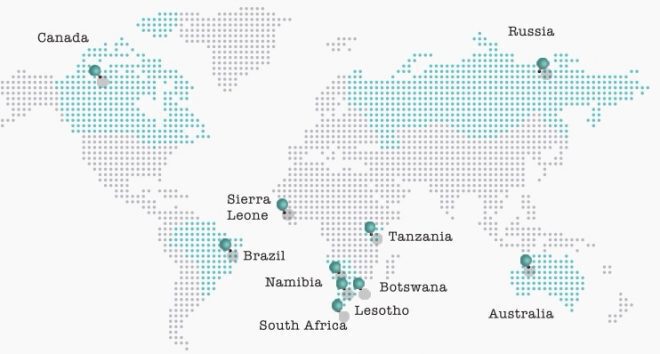 Image credit : "Tiffany launches new diamond sourcing initiative" (IRMA : The initiative for responsible mining assurance)
As the world is evolving, more and more consumers will ask jewelry producers and sellers more questions about their practices and expect them to do the right things for the communities from which they source their materials.
5) Customization is gaining grounds
Customized jewelry is considered by industry professionals an important industry driver that rises above any aesthetic trend. When consumers know what they want, they are willing to pay a higher price to get the desired results and ensure they have a meaningful, remarkable piece.
Especially since the pandemic hit, customized items with personalized messages have been popular among consumers looking to express their love for others or treat themselves. Jewelry with heartfelt messages were particularly requested, in 2020 and 2021. Interviewed by Instore Mag, one jeweler remembers how a woman purchased a cuff bracelet engraved with the initials of all the people who weren't able to attend her wedding due to the coronavirus.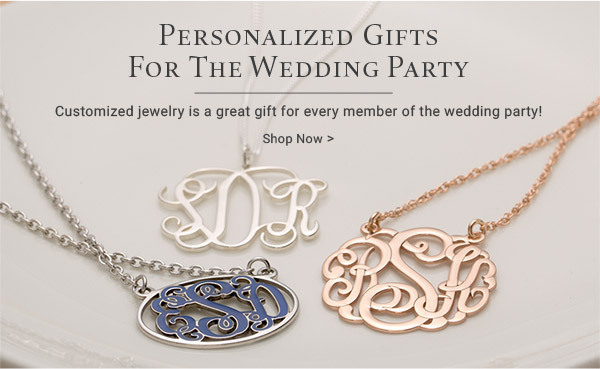 Image credit : Zales personnalized gifts campaign
Of course, customization goes hand in hand with direct-to-consumer platforms and highly digitized experiences. By integrating 3D product configurators onto e-commerce websites and apps, shoppers may create their custom models, add personalized messages, as well as share their creations with their friends and dear ones, on social media.