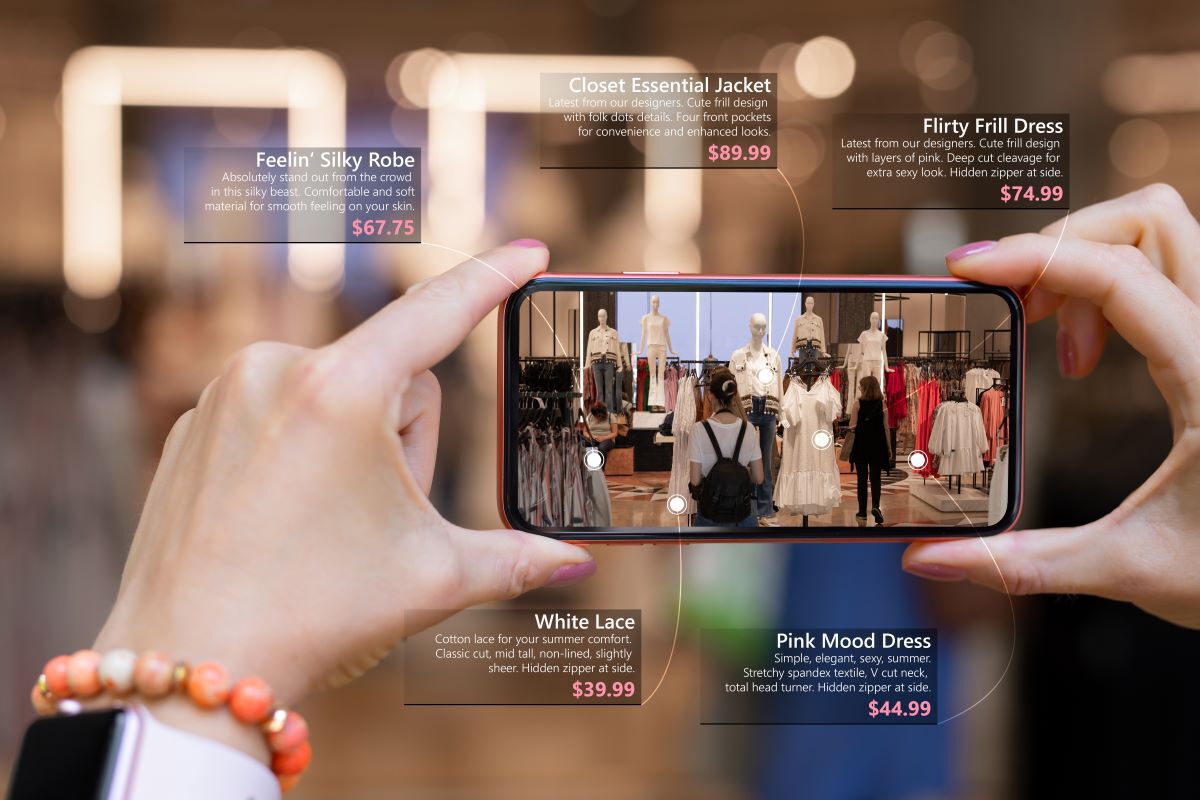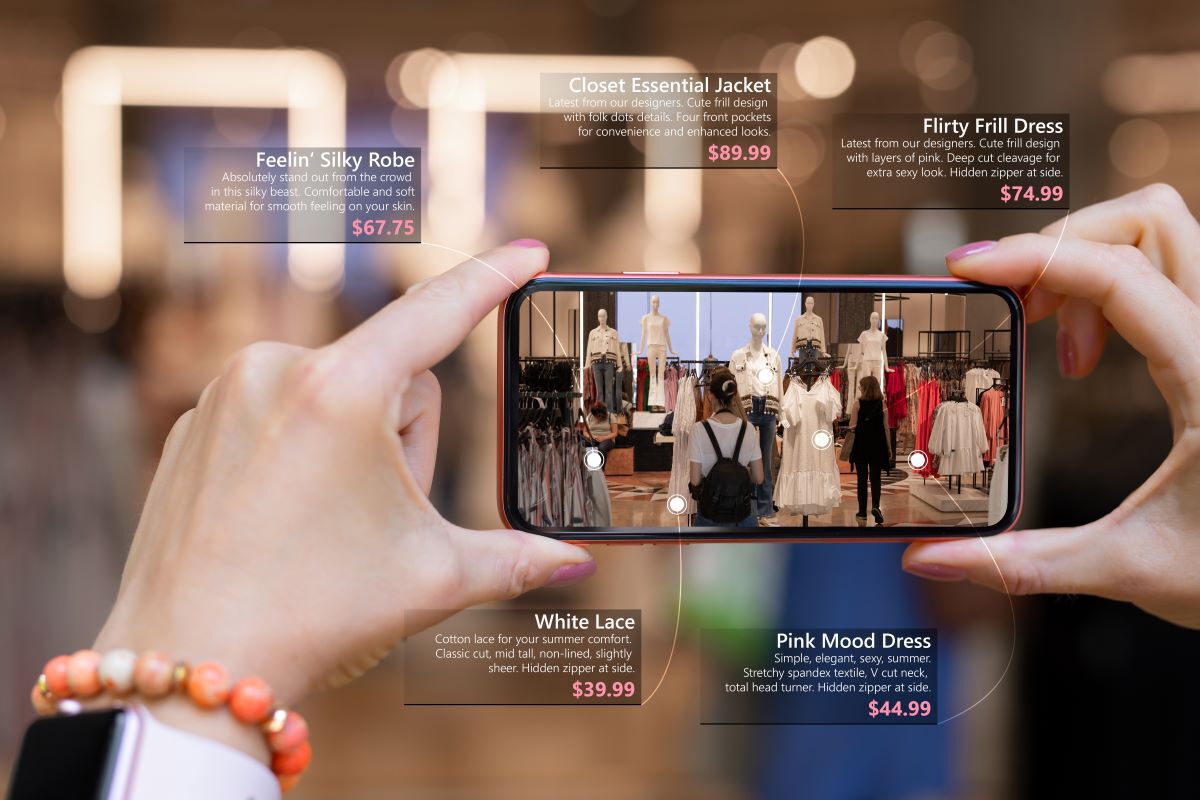 Virtual shopping powered by augmented and virtual reality — this is where limits are obsolete. Immersive simulations turn into reality, and customers become obsessed with trying more products, which leads to them buying more.
Projected to grow at a Compound Annual Growth Rate (CAGR) rate of 18.0% from 2021 to 2028 (Grand View Research), the virtual reality market is poised to reshape the retail world.
What is virtual reality?
According to Shopify, "Virtual reality bridges the gap between online and in-store, bringing human connections to eCommerce experiences."
That is good news for retailers hustling to render a seamless omnichannel experience. Their store associates working anywhere, in-store or from home, can serve customers comfortably, despite the multiple touchpoints involved in the customer journey.
While the benefits sound astounding, they're only achievable through customer interest in augmented reality.
Research has found 66% of customers are interested in virtual reality shopping.
Virtual store forerunner IKEA Place revolutionized the online shopping experience through its augmented reality application built on Apple's ARKit. This app allowed IKEA's customers to get a 3D preview of the chosen furniture in their homes, offices, and other buildings. And that is a great way to mitigate products returning to the warehouse because of sizing issues.
How has the pandemic set the pace for virtual reality?
53% of North American shoppers have said the pandemic has transformed their buying behavior (Shopify Research).
Customer appetite for virtual experiences is one of the rising pandemic buying trends that's here to stay. In the group that Shopify surveyed, 14% have bought a digital version of something they'd normally do, such as taking online gym classes. Of the 14% who indulged in digital experiences, 63% were doing so more during the pandemic than at the beginning of 2020 (Shopify Research).
In response to these changing customer habits, leading brands have embraced offering virtual shopping experiences for their customers. The Harvard Business Review reported on Kendra Scott's inception of an AR venture that allowed its customers to virtually try on earrings when the COVID-imposed lockdowns began.
Along with that, GLAMlab, Ulta's virtual try-on beauty app that launched four years ago, observed a spike in usage since the pandemic. Post-COVID, GLAMlab captured over 50 million digitally swatched shades of foundation.
The key takeaway for retailers? Virtual reality shopping is here to stay.
How does immersive shopping improve customer experience?
Designing 3D interactive experiences for your brick-and-mortar and online stores can be challenging. So, we gathered a few examples to help inspire you to adapt to the changing scene of the retail industry.
Virtual shopping in physical stores
There are many riveting options to bring virtual shopping to your brick-and-mortar stores. Here are some ideas for you to get started.
1. Digital trial rooms
While post-COVID customers can be reluctant to try on clothes that might have come in contact with others, image recognition technology and with AR video walls can enable contactless product trials in showrooms.
2. In-store navigation and promotion
Helping customers find their way through shopping malls can elevate their retail experience. Virtual reality technology can provide customers with directions to the stores from different shopping mall entrances ([x]cube LABS).
In addition to the in-store navigation, retailers can tie in personalized marketing as well. Augmented reality and artificial intelligence can display individualized offers on products to customers navigating the retail store with their smartphones. While this not only renders a wonderful store experience, Clickz's research found a $20 return on investment for every $1 spent.
3. Gamification
If you have products that you want to up-sell, one of the savvy ways to do so is via virtual reality gamification. Similar to the Pokemon GO craze, you can create a scavenger hunt across your store with AR markers placed by the product that you wish to upsell. The shopper who completes the game first can win a discount on the purchase.
Virtual shopping in eCommerce websites
Similar to bringing digital experiences in-store, you can conceptualize virtual shopping for your online stores, too.
1. Object visualization
Large objects — such as televisions, refrigerators, and furniture — can require a lengthier decision-making phase. Besides the color and the shape, size plays a paramount role in finding the best fit for these large objects.
With VR, customers can now visualize how a sofa or wardrobe will look and fit in their homes.
2. Try and buy online
The best part of virtual reality is that your customers needn't visit your retail store to complete their purchase. For example, if a customer wants to try out how an eyeliner will look with her complexion, she can head to the AR app and pick a shade.
The facial recognition tech built with augmented reality can allow customers to try out different shades on their eyelids in real-time.
Virtual shopping examples from the pros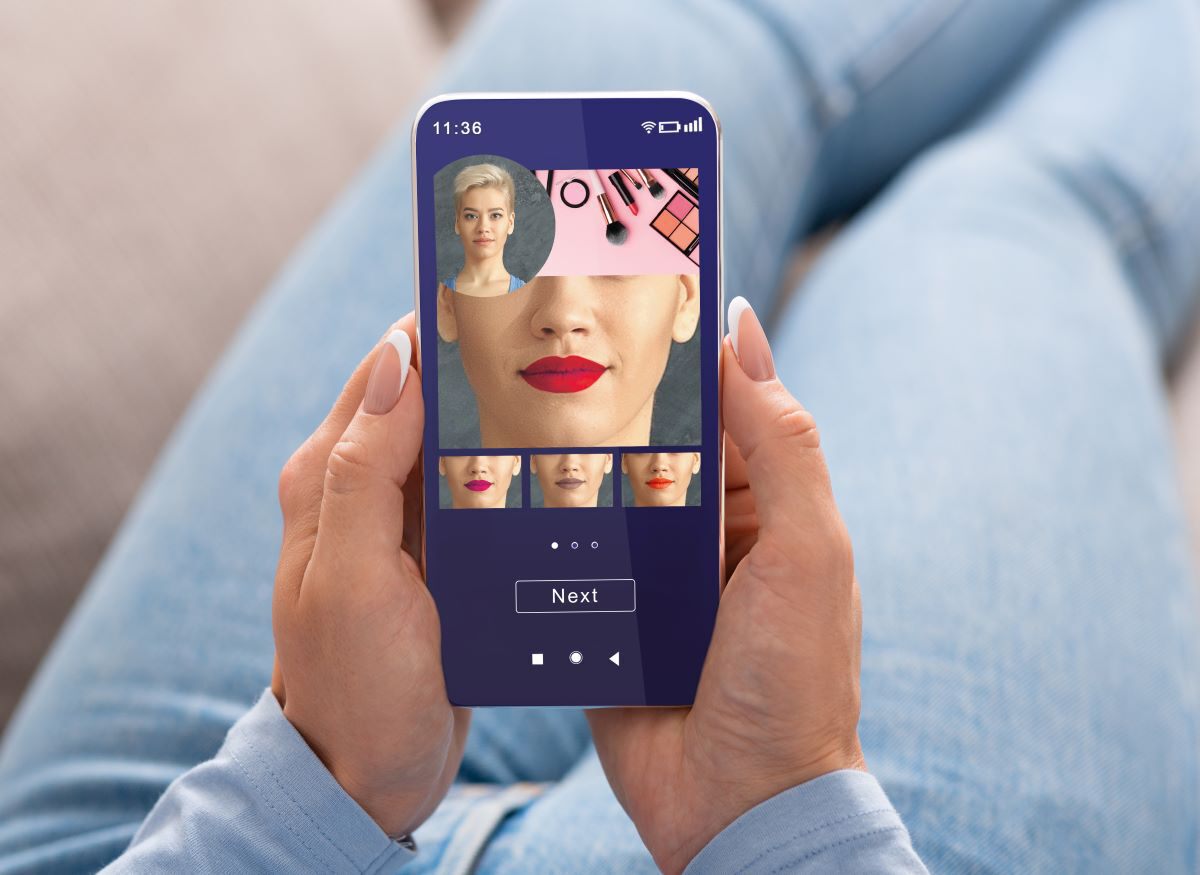 Techcrunch's news clearly shows that virtual shopping is the next big thing and, of course, the future of retail. Here's how different retail industry leaders are making virtual shopping a reality for their customers.
1. Merchandising: Kenzo
To enable its users to buy customized shoes, Kenzo launched its 3D configurator feature. Customers can choose their favorite colored shoes and visualize them from all angles before buying them.
2. Jewelry: Edenly
Edenly sells its voguish jewelry pieces online. With the help of its 3D configurator, customers create their personalized engagement rings. They get to pick their choice of metal and match it with stones that fit their budget.
What's more, Edenly's virtual reality allows customers to try on necklaces, bracelets, earrings, and other jewelry.
3. Perfume: Guerlain
With the help of a 3D configurator, Guerlain enables its customers to visualize how their customized perfume bottles will appear from size to bottle color. Customers can view the bottle from all angles, understanding how it will appear in real life. This helps them get even more excited about the product before adding it to the cart.
4. Watches: Baume
Baume uses a 3D configurator to render virtual shopping experiences for its eCommerce customers. That allows users to change the hands, dial, straps, dial, casing, and engraving of the watches. When they find their classic look, they can place an order, and they'll get their customized timepiece shipped to their doorsteps.
How does a virtual shopping platform work?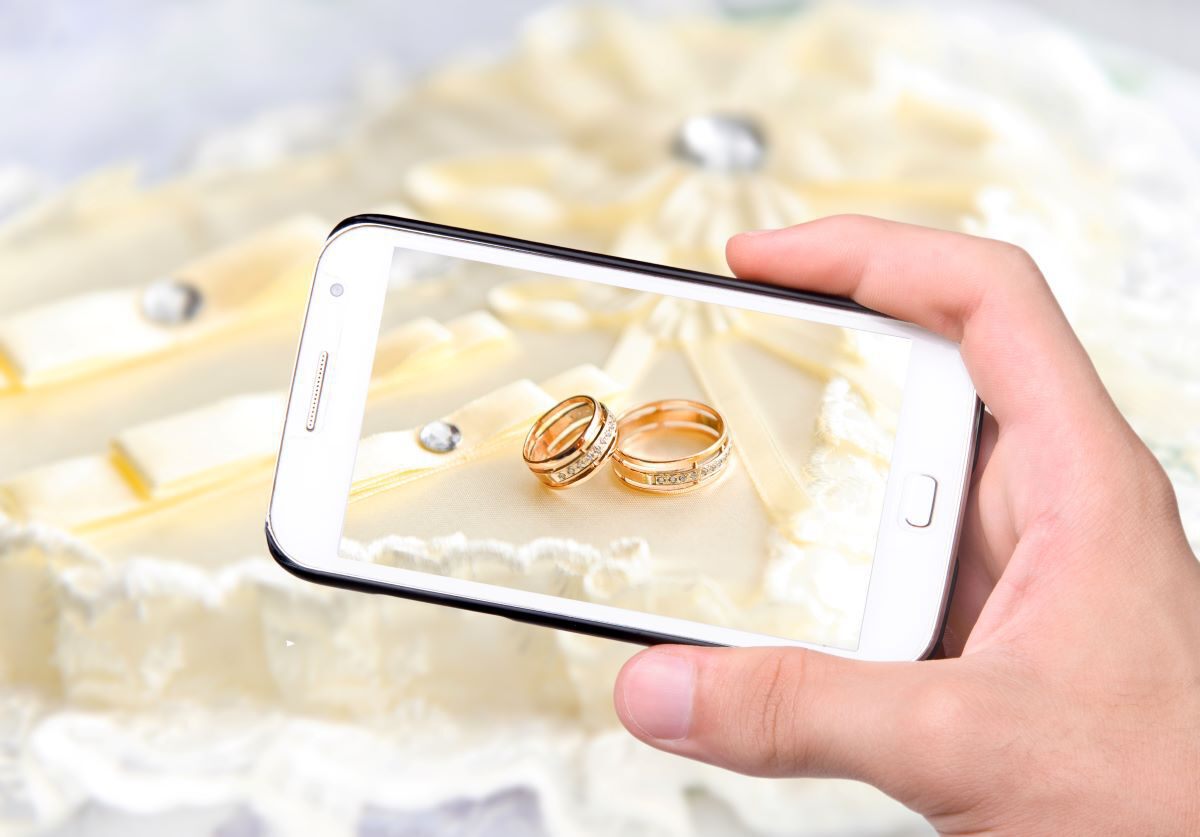 While the prospect of using virtual reality to augment customer experiences is exhilarating, you might wonder if a heavy tech stack is the need of the hour.
Let's go over the scientific principle of how virtual reality works and then dive into the virtual reality accessories you need.
Scientific basics
We won't get too geeky here. It's enough to understand virtual reality as a tool to simulate settings and environments. As a result, the human brain gets fooled into accepting the simulations as reality.
Technical basics
Although VR headsets are not yet as powerful as the human eye, they still have some features to render interactive online shopping experiences. The following are the technical aspects that make up a VR system.
Frame rate per second
Field of view
User position tracker
Audio effects
Ready to create your virtual store?
Selling your products online is easier with virtual reality. Apviz can help you set up your virtual stores.
Virtual shopping can lead to better customer engagement, hyper-personalized customer journeys, and improved customer satisfaction.
Deliver a state-of-the-art virtual shopping experience for your customers, and bag your share of the market!