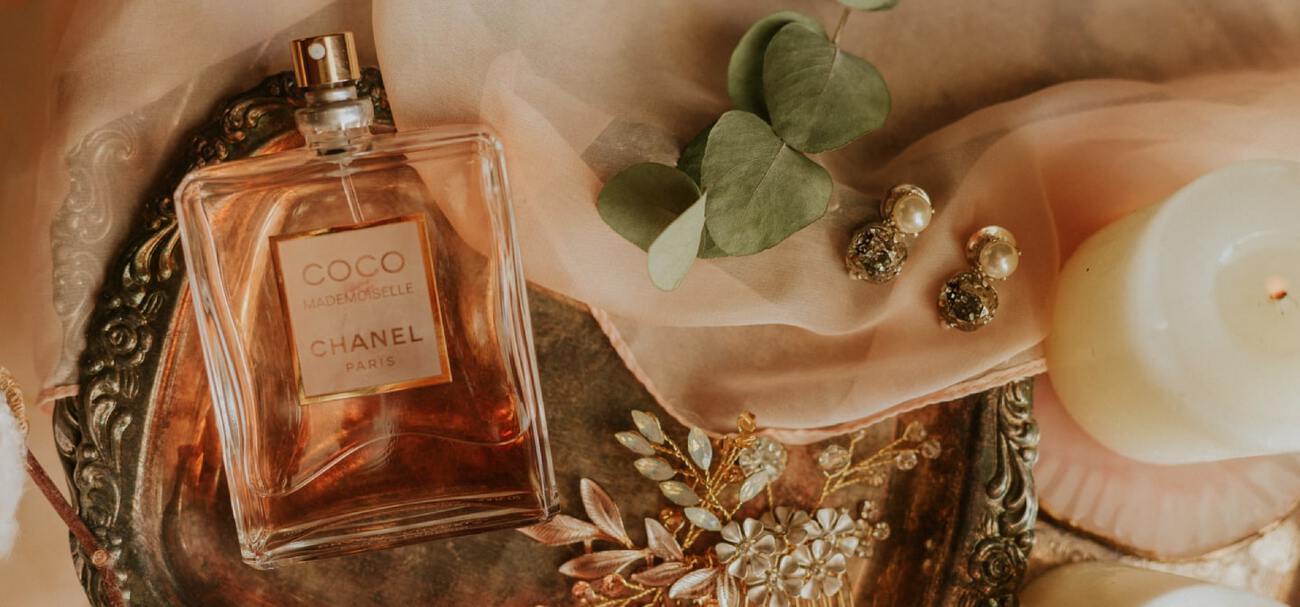 Global cosmetics industry size, worth and growth
The cosmetics industry, also known as the beauty industry, includes fragrances, skin, hair and personal care and color cosmetics like facial make up products, nail care products, lip care products, and eye make-up products.
This industry has enjoyed strong growth in the past years prior to the pandemic. According to Allied Market Research, the global market size was assessed at $380.2 billion in 2019, and it was expected to continue developing at a 5.3% CAGR, reaching $463.5 billion by 2027.
As Statista showcases, within the beauty industry, skincare products accounted for 39% of the global market, while hair products represented 21%, and make-up 19%. Since the same year, the Asia Pacific region became industry leader, with its value reaching about 40% of the world's turnover.
Morgan Stanley reports that China's share of the global cosmetics market will grow by 66% by 2024, generating additional sales of $38 billion and representing nearly half of the industry's global growth.
Cosmetics industry trends
1. Women are the driving force of the cosmetics industry, but men are becoming increasingly relevant
The global demands for cosmetics are supported primarily by women, a driving force behind the industry. For them, cosmetics are interesting at every stage of life, from early adolescence to maturity. Women worldwide have developed their routines and lists of must-carry items to use daily or during vacations.
Men, too, are using cosmetics more frequently in their daily routine. According to a survey conducted by The Bluebeards Revenge and quoted by a Fortune Business Insights report, 52% of the men surveyed confirmed that they were willing to pay more for grooming products in the following year.
Moreover, as another Allied Market Research report shows, the global market for male personal care products is said to reach $166 billion by 2022. This is driven by several changes, from the rise of disposable incomes, to increasing interests in health and well-being.
Also, there is the development of the unisex category, which comprises products targeted both at men and at women.
2. Male consumers struggle to identify the perfect routines
Men are relatively new to complex beauty products and routines and they are significantly less informed on this topic than women. Their lack of education about skin types, active substances and products, as well as their needs for obtaining optimal results with minimum efforts generate some tensions and contributes to an overall frustration.
According to Ipsos, older affluent men (with household incomes of over $125,000), for example, have speedy morning rituals, but it is unlike to say that the time and money invested are well-spent.
3. K-beauty trends
In the past years, the world has been influenced by the Korean cosmetics industry, which changed the way young demographics think about beauty. In the United States, 38% of adults aged 18-34 are familiar with K-beauty, compared to 15% of adults aged 35-54 and 5% of those aged 55 and older.
This has been encouraged by Koren culture as a whole. The boy band BTS, for example, have performed live on Saturday Night Live and filled stadiums in America, and managed to create interests in K-beauty.
4. What influences consumers' acquisitions
According to Ipsos, when it comes to beauty products, women are influenced primarily by the people in their proximities, and then experts or key opinion leaders from online content (34% of respondents), magazines and print media (33%), Instagram and social media (31%).
In Asian countries, online content and video clips that discuss beauty routines, offer tips and tricks or review cosmetics products are extremely influential, with 55% of Chinese women taking account of them.
These findings showcase an extremely important trend: beauty brands need to approach consumers on different touch points, by creating digital content including user-generated content and engaging key opinion leaders.
The future of the cosmetics industry is digitalization
The cosmetics industry fell unexpectedly due to COVID-19. For example, in China, sales reduced by 80% in February 2020 compared to 2019. Even though it appeared to have recovered in March 2020, a McKinsey report showcased that its year-on-year decline was of 20%.
Brick-and-mortar stores as well as essential stores that remained opened during the pandemic have registered a decrease in beauty products sales, which was caused by lower foot traffic. For example, the Boots UK drugstore chain's sales decreased by ⅔ during the crisis.
On the other side, online sales increased dramatically for beauty brands during the pandemic. E-commerce stores like Sephora witnessed an increase of 20-30% in sales.
Even before the COVID-19 crisis started, direct-to-consumer platforms, shoppable social media content and multi-brand e-stores were already growing rapidly.
Overall, the consumer sentiment on cosmetics products remained positive and confirmed what Leonard Lauder described as the "lipstick index". According to his theory, consumers see lipstick as an affordable luxury and a ray of pampering during difficult times, which helps to promote consumption.
How is technology changing the beauty landscape?
Since consumers are increasingly interested in products that satisfy their specific demands, beauty brands are using emerging technologies and new marketing techniques to connect with their audiences and deliver customized experiences.
For example, the Lip Factory by Color Tailor launched an app that helps shoppers find the best lipstick through customization. Each consumer is supposed to answer questions regarding their skin tone and facial features, as well as what they want to highlight, what textures and products they prefer. And based on all the answers, they would get a shade of lipstick that was mixed on the spot.
The beauty industry also uses technology like AR to allow consumers try products virtually and perform skin analyses. It has been extremely popular in the past years. Social networks like Facebook, Youtube, Taobao, Tmall Alibaba, and brands like L'Oreal, Chanel, YSL, Charlotte Tilbury, and Maybelline have already adopted such technology.
For example, YouCam Makeup AR virtual try-on technology was deployed in Taobao and Tmall in 2019, and the Alibaba Group confirmed that its conversion rate increased 4x.
Skin analyses, on the other hand, have turned out to be more complicated. Malaysian skincare brand Nutox has created a tool that used deep learning and computer vision to allow consumers to scan their skin and identify common issues such as uneven textures, wrinkles, hyperpigmentation, dullness so that they can find the most effective skin care products.
These technologies and tools not only help consumers understand their skins, but also help brands to gather customer information that may later be used for product development and promotion. The Olay Skin Advisor, for example, enables people to identify the type of skin they have, to choose the best products, while taking note of their particularities and preferences so that the brand can use the information for future strategies.
Emerging technologies and marketing techniques in the cosmetics industry
Add personalization and engraving to make your products unique
Source: Guerlain Rouge G 3D lipstick configurator in cooperation with Hapticmedia. Check our client projects here.
According to Forbes Insights, 40% of marketing executives report that personalization has a direct impact on maximizing sales, basket size and profits in direct-to-consumer channels, such as e-commerce, while another 37% point to increased sales and customer lifetime value through product or content recommendations. More than one-third of respondents have seen increases in their transaction frequency as a result of personalization strategies.
Consumers, especially those in the luxury business, have a strong desire for exclusivity and uniqueness; therefore, providing personalized products brings added value to the shopping experience and increases sales.
The most effective way to do so is to offer a 3D customizer and enable clients to leave their marks on an item, choosing from different types of designs, fabrics, colors, finishing. This is exactly what we did for Lolo Chatenay, when we developed a 3D leather bag configurator.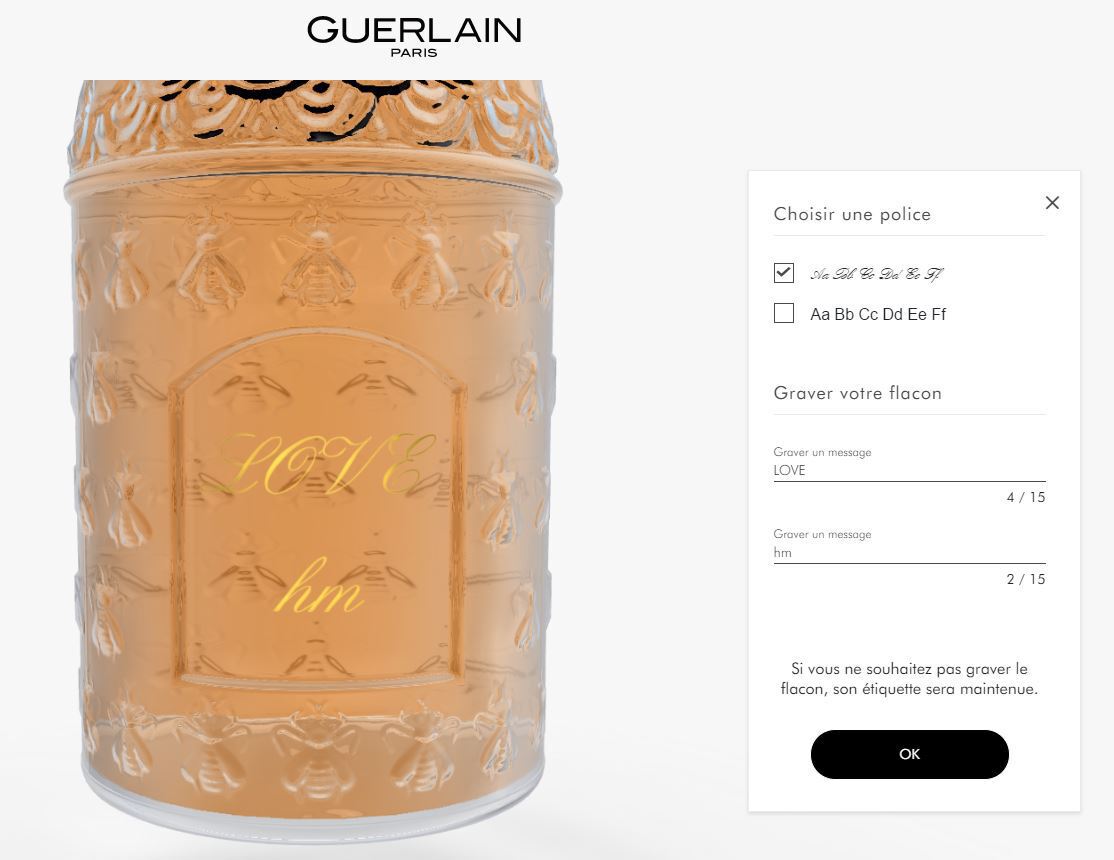 Guerlain offers engraving to clients online, read more about this client project here.
Moreover, adding engraving is even simpler. One of the projects for which we implemented such a tool is Guerlain. This French luxury brand enables website users to personalize perfume bottles and add engraving to it, for an even more personal touch. The idea turned out so successful that the tactic has become iconic for the brand.
Use virtual try-on to help shoppers find their perfect fit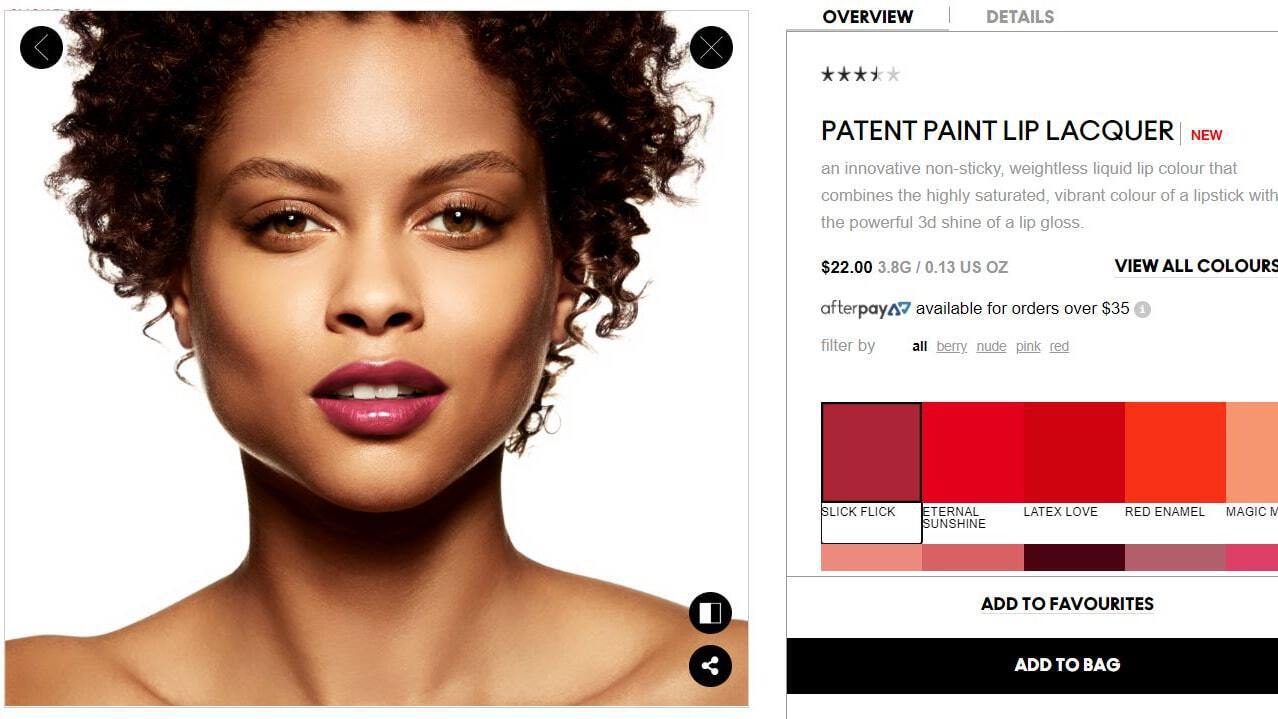 Source: Mac Virtual Try on
Virtual try-on technology enables customers to try on products using their camera equipped devices such as mobile phones. With the help of new technologies, users may contextually visualize the item in which they are interested, interacting and confirming the style, the size and the fit before making a purchase.
Citrusbits stated in its article that around 40% customers are willing to pay more for a product if they can try it through Augmented Reality, due to the fact that this experience makes easy for them to explore the options and to customize or personalize the products.
Also, 70% of people are expected to be more loyal too to brands incorporating AR as their shopping experience.
Many companies in the luxury industry are opting for such technologies in order to increase the connectivity with consumers and gain a competitive advantage in the market, big names including L'Oréal, Baume, Sephora, Adidas, Nike and Snap.
Virtual try-on technology enables consumers to see how certain products look on them before they actually buy the item. This technology applies very well to shoes, apparel, accessories, jewelry as well as make-up, where consumers long for a sense of "touch and feel". And they have total freedom regarding decision making, trying and choosing products at their own pace, without feeling the pressure to make a purchase.
Contact us: Visualization, customization, engraving, virtual try on
We have over 15 years of expertise in immersive technologies including 3D visualization, customization and configuration, engraving, Augmented Reality, Virtual Try On, and is supported and covered by LVMH, Forbes, Les Echos, Le Point, BFMTV. Check here to see our client projects with Gerlain, Kenzo, Baume & Mercier, Baccarat, Edenly or contact us now to see the visible improvement we will bring to you.
Resources
https://www.fortunebusinessinsights.com/cosmetics-market-102614
https://www.statista.com/topics/3137/cosmetics-industry/
https://www.mckinsey.com/industries/consumer-packaged-goods/our-insights/how-covid-19-is-changing-the-world-of-beauty
https://future.ipsos.com/beauty/who-influences-the-influencers
https://future.ipsos.com/beauty/affluent-millennial-men-and-the-grooming-paradox
https://jingdaily.com/have-chinese-beauty-consumers-changed-after-the-covid-19-outbreak/
Featured image: Unsplash.
Stay informed
Discover
more articles