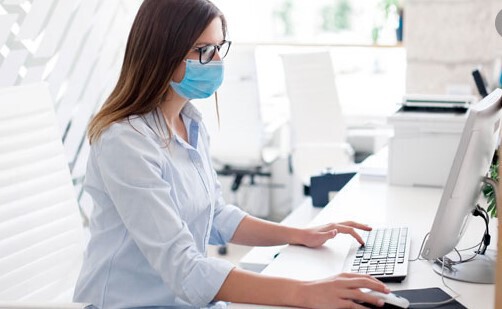 The pandemic has marked the luxury and retail world, acting like a catalyst for digitization.
As an October 2020 McKinsey Global Survey of executives showcased, companies' customer interactions have evolved in a few months' time as they would have in 3 to 4 years, becoming more technology-driven. Moreover, according to a similar source, the share of digital or digitally-enabled products has increased by an average of seven years.
When it comes to digital tools that redefine the customer journey, luxury brands are trend setters, as they shift patterns, as well as develop new, exciting products and services. This is why, in this blog post we decided to share the top digital innovations that we consider have marked the pandemic.
1/ Gucci replaced runway shows with its GucciFest miniseries
In May 2020, Gucci announced that it was stepping away from the conventional way of presenting fashion, which involved classical runway shows in the world's fashion capitals. The company took this route because it felt its creativity was limited by the formats and because the pandemic made physical ev ents unsafe and uncertain. This is why the brand created GucciFest, a seven-day-long film festival that was the result of a collaboration between awarded movie director Gus van Sant and the house's creative director, Alessandro Michele. Streamed in November, across the brand's channels, the series called Overture of Something That Never Ended, showcased new looks from the brand's menswear and womenswear collections.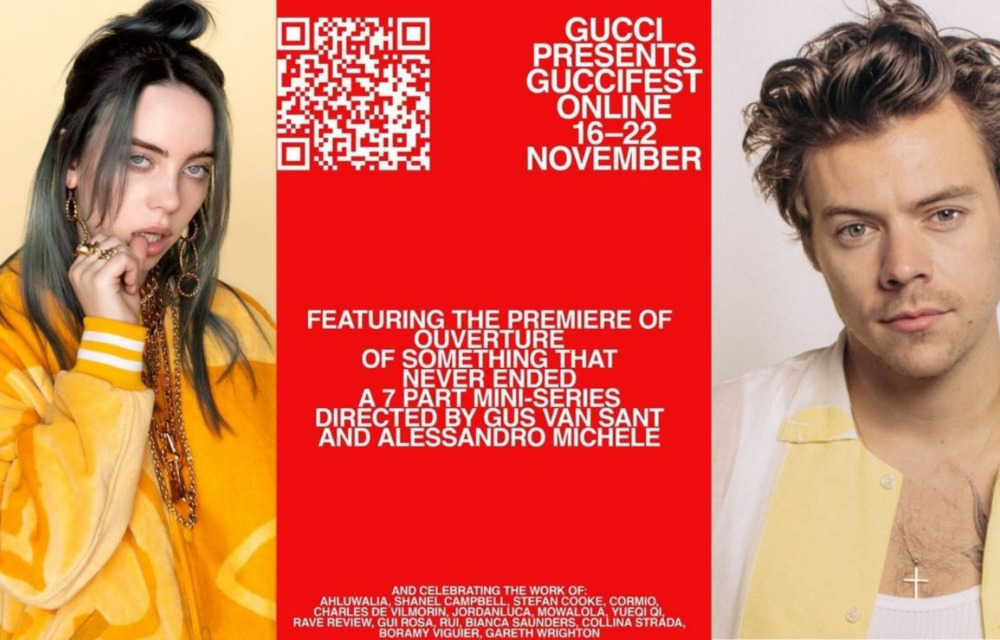 Image credit : Gucci Fest campaign 2020 (Eléonore Terzian)
Video credit : Gucci Youtube channel
2/ Tatcha invited "Animal Crossing" users to Tatchaland
Japanese luxury skincare brand Tatcha was forced to cancel an influencers' trip to its factory in Kyoto, because of the COVID-19 pandemic. Still, the brand didn't give up the idea completely and collaborated with "Animal Crossing", the video game, to create Tatchaland. In this digital realm of beauty, users could visit the company's skin-care lab, discover the hot spring spa and benefit from a true Japanese experience. With over 2,000 users visiting the beauty destination, Tatcha considered the initiative a success.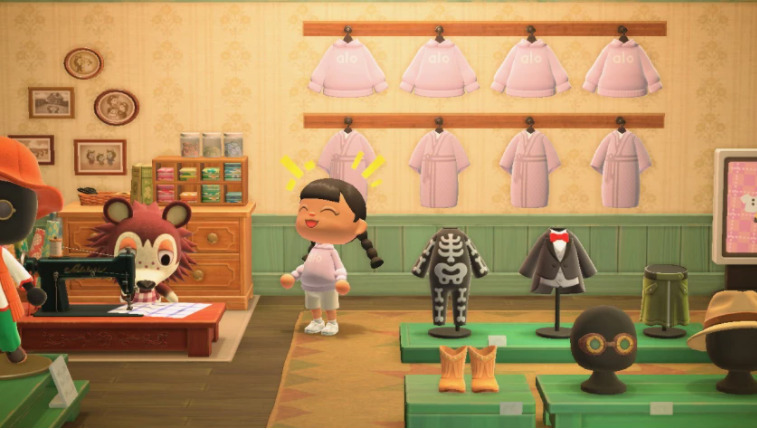 Image : Alo Yoga created by Tatcha in Tachaland in Animal crossing
3/ Christian Louboutin fans may try on new collection shoes in Zepeto
Although not a fan of gaming himself, Christian Louboutin understands that the COVID-19 pandemic has increased netizens' interest in video games. This is why, in October 2020, the house launched its new shoe collection on the Zepeto app. Here, users of all kinds, could create avatars, discover new season shoes and try them on.
Video : Teaser of Loubi World by Christian Louboutin, Spring -Summer collection 2021
4/ Burberry chose in-store gamification to attract audiences offline
Burberry celebrated the global launch of its pop-up stores by developing a gamification tactic, with Snapchat. The social platform's users could scan the codes embedded in the pop-ups to experience Burberry's Animal Kingdom and create content for their own channels. This generated both enthusiasm and user-generated content, enabling the company to reach worldwide consumers. Moreover, by using Snapchat Lens, users could find the Burberry pop-ups closer to them.
5/ Coty developed digitally-enabled touchless fragrance testers
As nonessential businesses reopened, retailers' interest in providing safe, hygienic experiences increased. Since perfume dispensers were considered unsafe, given the fact that they needed to be touched by several people, Coty teamed up with Êverie, a French start-up specializing in smart devices, micro-dosing and diffusion technologies. The two developed touchless fragrance testers that were implemented across the brand's worldwide stores. The device also collects data, thus enabling the retailer to identify the perfect places for the testers.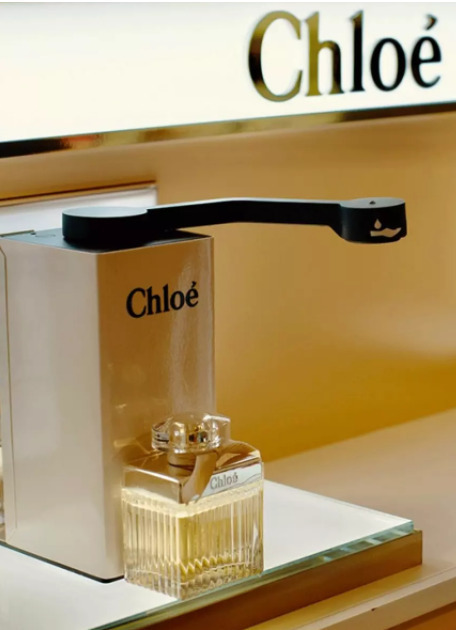 Image credit : Coty
6/ Gucci developed $12 virtual sneakers
A brand extremely popular among Generation Z-ers, Gucci made headlines with the $12 digital pair of sneakers which smartphone users could try in augmented reality through the company's app, as well as in partnering platforms, such as Roblox and VRChat. The Gucci Virtual 25, as the shoe pair is called, enables the brand to reach consumers which have an appetite for its products, but which cannot afford its items yet, thus contributing to expanding the company's audience pool.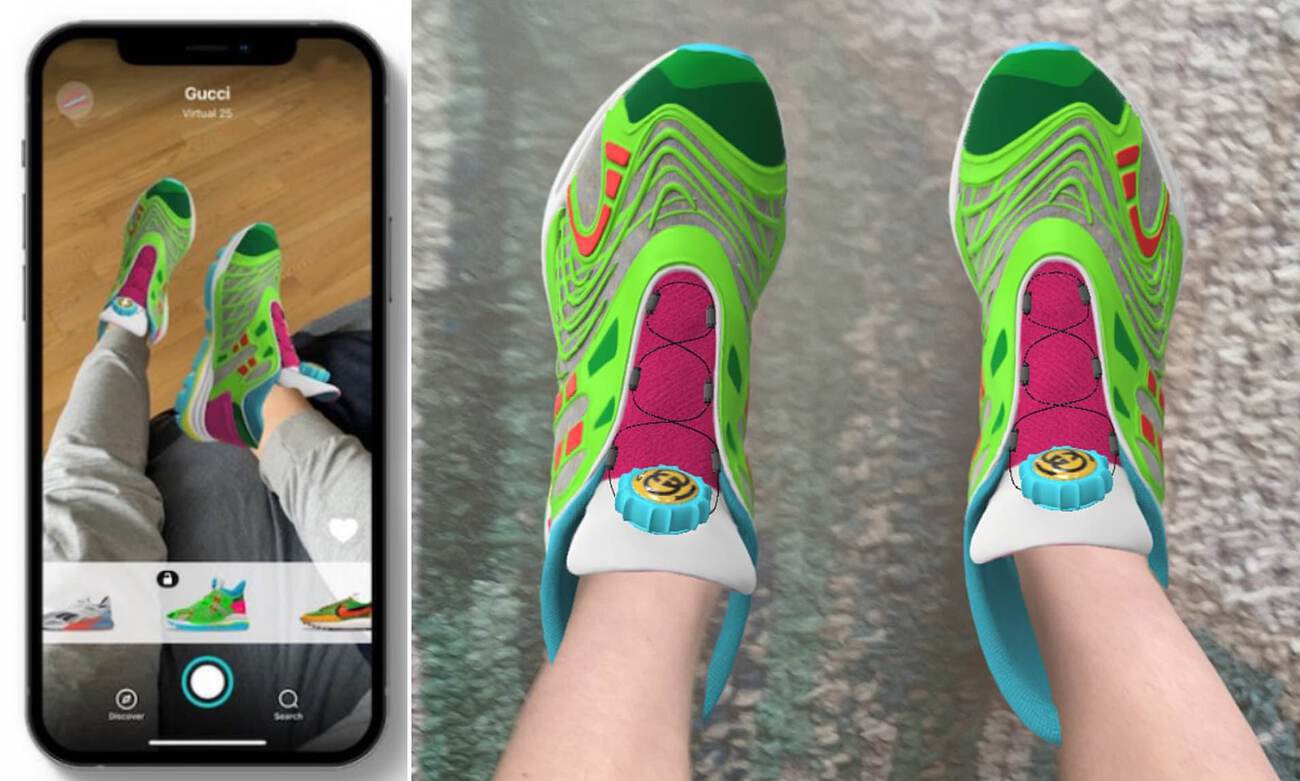 Image credit : "Gucci first virtual sneakers that cannot be worn" (Homeless Penthouse)
7/ Burberry streamed its London Runway Show on Twitch
Collaborations between luxury brands and gaming platforms are becoming a thing, in the pandemic context. Acknowledging that, during national lockdowns, consumers started moving their interest towards virtual experiences and communities, Burberry decided to add a virtual luxury fashion show to its strategy. The brand collaborated with Twitch, the world's leading live streaming platform for gamers, to stream its Spring 2021 fashion show, which took place on London Fashion Week's first day.
Image credit: 60 minutes on Twitch (Le Figaro) Burberry show Spring-Summer Collection 2021
8/ Jacob & Co. created the first-ever NFT watch
Ever since March 2021, the world has been fascinated with non-fungible tokens, driving interest from the art and fashion communities. Luxury jeweller and watchmaker Jacob & Co. was one of the first to join the game, as the brand developed the first NFT watch. The impressive piece, a digital representation of the SF24 Tourbillon model, sold for $100,000 in an auction which took place on the ArtGails NFT platform and which only lasted 24 hours.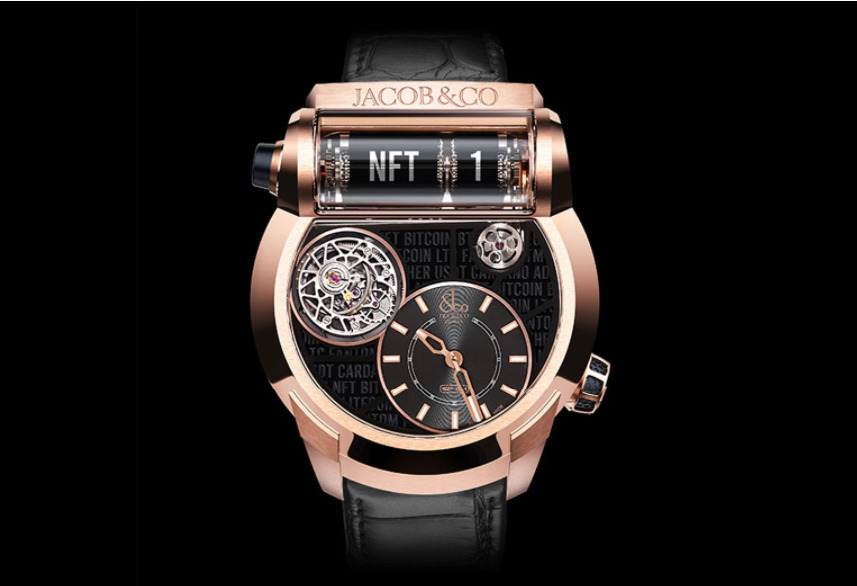 Image credit : The first NFT Watch sold at auction (Highsnobiety)
9/ Gucci and Net-A-Porter are using virtual assistants
Live Area reports that the two brands are changing the customer experience by employing personal shoppers and client relations managers that engage with consumers via video links, live chat, by email or by phone. This enables the companies to keep with their audiences and ensure they serve them on the touchpoints they use.
10/ Several brands use virtual fitting rooms and 3D scanners to help pandemic consumers find their matches
Either at home or in-store, brands want consumers to continuously engage with their products and discover new styles. This is why, during the COVID-19 pandemic, Kendra Scott implemented a virtual try-on feature which enabled users to try earrings using their iPhone's browsers.
Moreover Brookfield Properties, the U.S. mall operator, announced, in June 2020, that it teamed up with Fit: Match to develop a 3D scanner which would scan the body in under a minute, telling customers what sizes they wear and what kind of clothes are recommended for them. This would make shopping more effective and decrease the number of items consumers touch - a top priority during the pandemic.