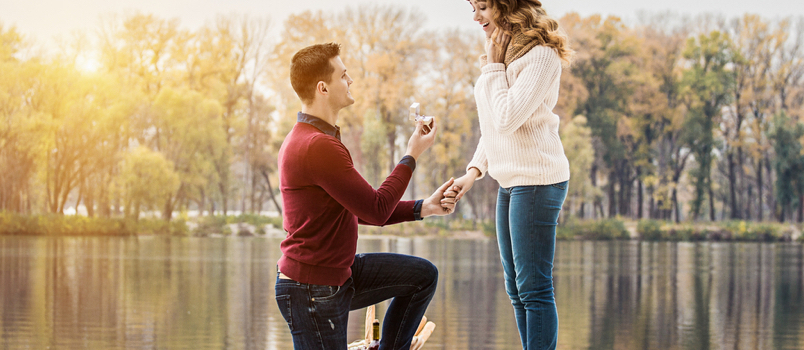 The engagement ring market: how jewelry brands are proposing to modern consumers
Engagement rings - a bit of history
Engagement rings have existed for millennia as the Gemological Institute of America (GIA) states that, in Ancient Rome, they were a sign of ownership, showcasing that women were taken.
If back then, the primary materials used were ivory, flint, bone, copper, or iron, around 850, Pope Nicholas I contributed to the emergence of gold rings, which officially represented the man's intent to marry a woman.
In the XVth century, diamonds entered the equation, with Archduke Maximilian of Austria proposing to Mary of Burgundy a ring that included the precious stone.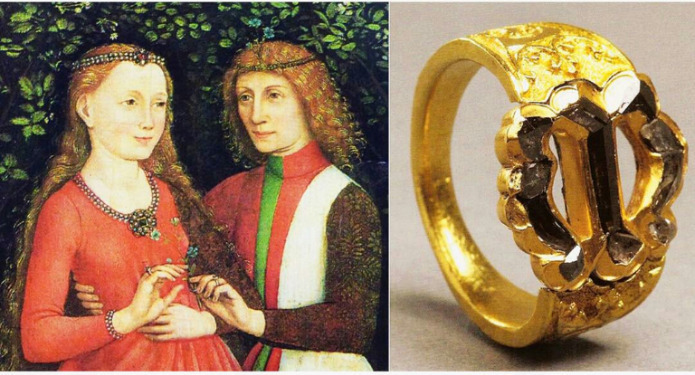 image credit : Mary of Burgundy engagement ring, the first diamond engagement ring (Pinterest)
Engagement rings became famous in 1947 when De Beers launched "A diamond is forever" - a complex advertising and PR campaign meant to associate the concepts of romance and eternal love with diamonds.
They used movie idols and celebrities to persuade audiences that a man's love, success, and overall status could be measured through the size and quality of the diamond he gifted to his beloved one. For women, any form of courtship would eventually lead to receiving the much-desired diamond ring, which provided a form of emotional security, showcasing commitment.
The De Beers campaign used television, magazines, newspapers, and radio to push these messages without focusing on a particular diamond brand. Their efforts paid off since, almost 80 years later, diamond engagement rings make up an essential part of the jewelry industry.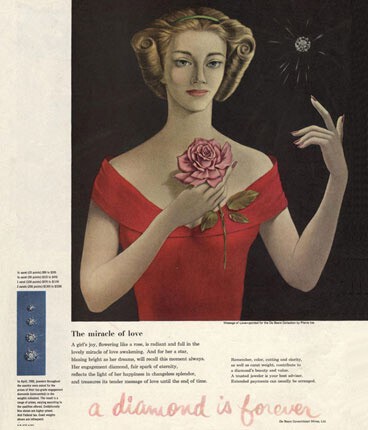 image credit : Debeers 1948 campaign , A diamon is for ever (The Drum)
The engagement ring market in 2022 and beyond
Globally, the wedding ring market - which includes both engagement rings and wedding bands - was evaluated at $66 billion in 2018 and is expected to grow up to $107 billion by the end of 2027. In the US and Canada, the diamond engagement ring market was assessed at $28,6 billion in 2019 and is expected to reach $39,7 billion by 2027.
According to De Beers 2019 figures, in America, over 70% of brides-to-be receive a diamond engagement ring, while, in China, it's less than half that get this commitment piece. In Japan, the rate grew from 5% in 1966 to less than 60% in the 2020s.
As a Bain survey shows, over 60% of Indian respondents believe diamonds are essential to marriage engagement. Asian companies are working on increasing enthusiasm and strengthening the symbolism by using wedding magazines and online ads.
Consumers - the influencers and the buyers
Men remain the primary buyers of engagement rings, as the element of surprise is still of great importance when it comes to proposing. Still, their choices are impacted by women's preferences.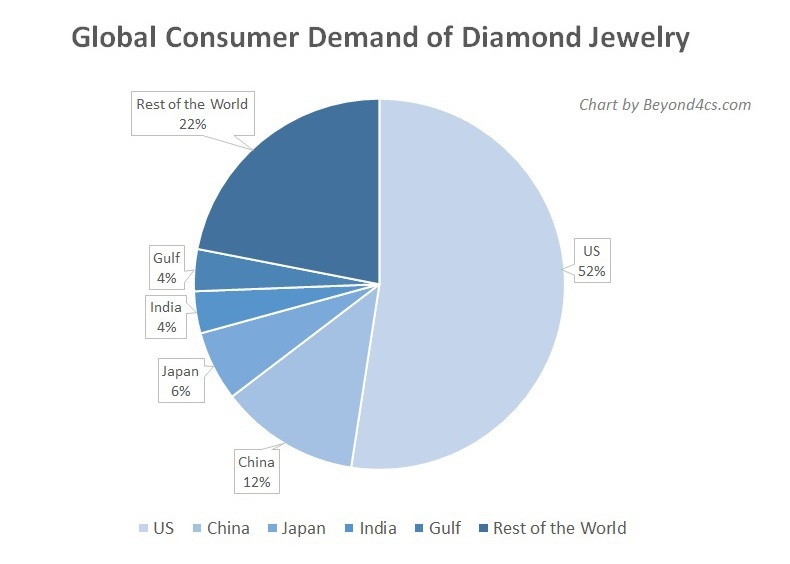 image credit : Chart of the demand for diamond jewelry in the world. (Beyond4cs)
Even more, a growing number of couples choose to go engagement ring shopping together, as Kegan Fisher, the co-founder of fine jewelry brand Frank Darling stated in a Vogue interview.
According to Beyond4cs, Americans spend most on diamond engagement rings, as their average is assessed at around $6,000. They are followed by consumers from Hong Kong ($4,000), the UK ($2,600), and China ($2,000). The cost of the average European engagement ring is $1,500.
As the same source showcases, for men, the main criteria when choosing an engagement ring are price, design, stone quality, and size. Women are more inclined to assess their preferences by considering the design, the diamond size, and the quality.
Engagement ring market - key players
The engagement ring market is highly diverse and heterogeneous. It is made of high-profile brands known for their bridal collections, independent jewelers and disruptors, and emerging companies that challenge the status quo.
As we now know, the engagement ring was invented by Tiffany & Co., which has been selling beautiful diamond pieces since 1886. According to the Tiffany & Co. annual report of 2019, 21% of the company's American turnover comes from engagement jewelry, including engagement rings and wedding bands made of gold, platinum, and diamonds. The company is a trendsetter in terms of market directions and designs.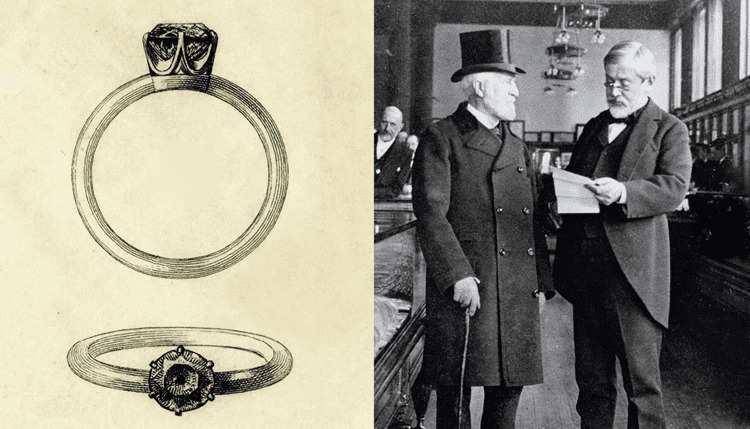 image credit : Tiffany&Co. the orginal engagement ring (The Plunge)
As the Global Engagement Ring Market research showcases, top worldwide players also include names like Cartier International SNC (France), Charles & Colvard, Ltd. (United States), CrownRing (Canada), David Yurman Enterprises LLC (United States), H.Samuel (United Kingdom), Harry Winston, Inc. (United States), Louis Vuitton (France), Pandora A/S (Denmark), Robbins Bros. Jewelry, Inc. (United States), Swarovski AG (Austria).
Mainstream brands like Signet are also exceptionally well represented in the industry. In North America, its activity is predominantly focused on bridal pieces, which account for 51% of its sales.
2022 engagement ring market trends
Different colors, more stone diversity
The overall perception seems to be shifting regarding the stones used in engagement rings. While diamond pieces are still the most appreciated and desired, more and more couples enjoy the diversity and opt for gemstones that might have a more personal meaning or use less conventional materials.
Of course, since celebrities are key opinion leaders and influencers on the matter, their choices are key factors of how the market looks and what trends are developing. In October 2010, upon her engagement to Prince William, Kate Middleton received a beautiful blue sapphire ring that made headlines.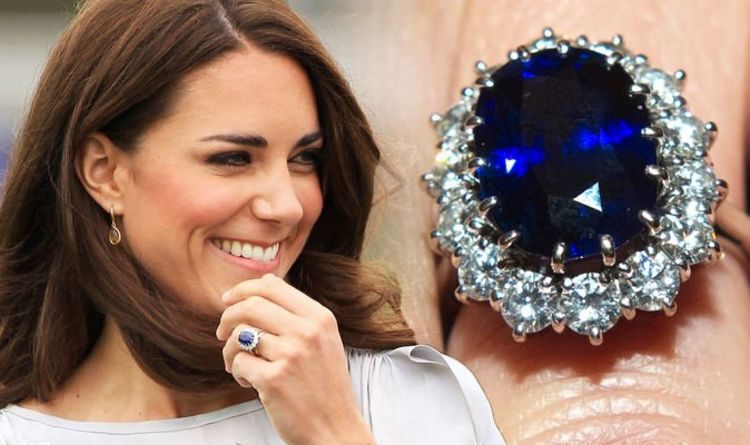 image credit : Kate Middelton blue saphhire ring (Samachar Central)
Although he chose a diamond, Ryan Reynolds went out of his way when he proposed to Blake Lively. The actor spent approximately $2 million on a 12-carat oval-shaped light pink diamond that was extremely rare.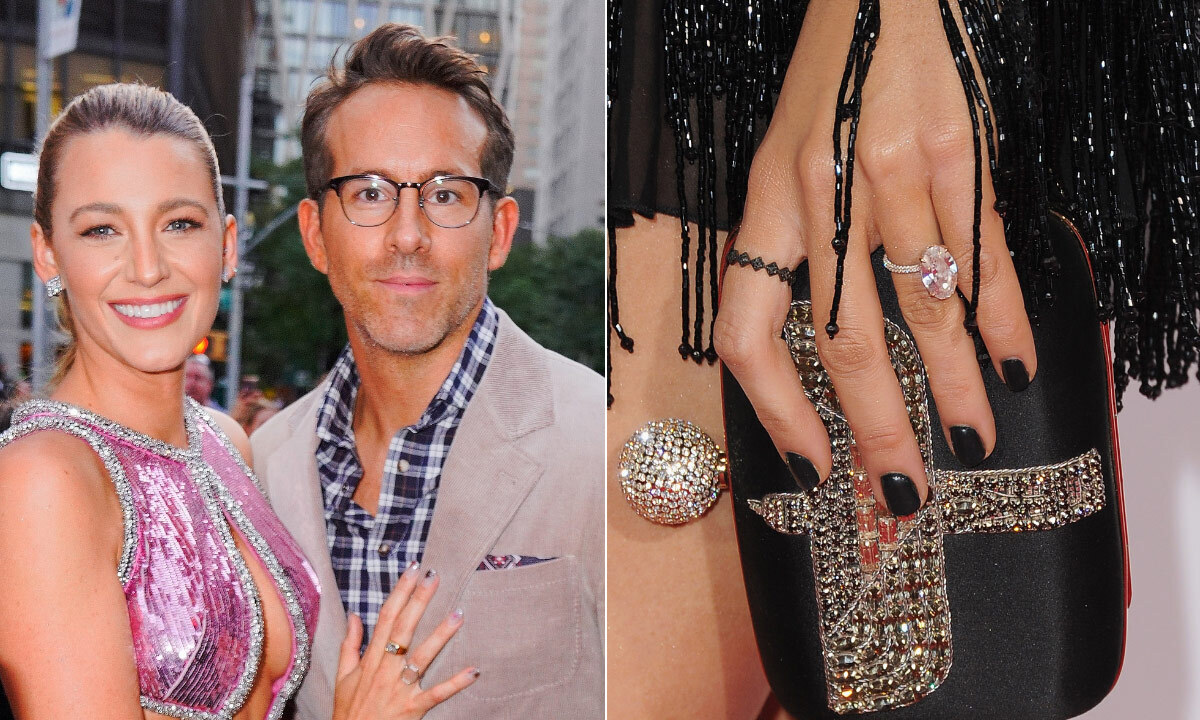 image credit : Blake Lively pink diamond engagement ring (Hello Magazine)
Katy Perry also received a pink diamond engagement ring when Orlando Bloom proposed in 2019.
This leaves significant room for jewelry brands to innovate design-wise to appeal to a much broader audience segment of different generations and cultures.
The shopping experience goes phygital
According to the 2020 Jewelry & Engagement Study, commissioned by wedding planning and registry website The Knot, affected by the pandemic, the way American consumers shop for engagement rings changed between 2019 and 2020.
In 2020, more buyers while researching engagement rings, 33% of buyers looked for the ideal choice online, 11% used social media to contact retailers, and 1 in 10 shoppers included online consultations in their acquisition process.
As a consequence, the time spent in-store and the number of physical shops visited decreased significantly. The average proposer visited 2 stores in 2020, compared to 3 in 2019, while viewing only 8 rings instead of 15.
Even though only a third of consumers made their purchase online, the figures suggest that engagement ring shopping shifted from a brick-and-mortar to a phygital one.
All major engagement ring brands use an omnichannel strategy when marketing and selling their products.
During the pandemic, Shaun Leane, the brand that created Princess Beatrice's engagement ring, combines digital and offline tools for both production and selling. The company's team members have been working on Zoom, sending 3D printed models and stones to customers who want to inspect options and decide.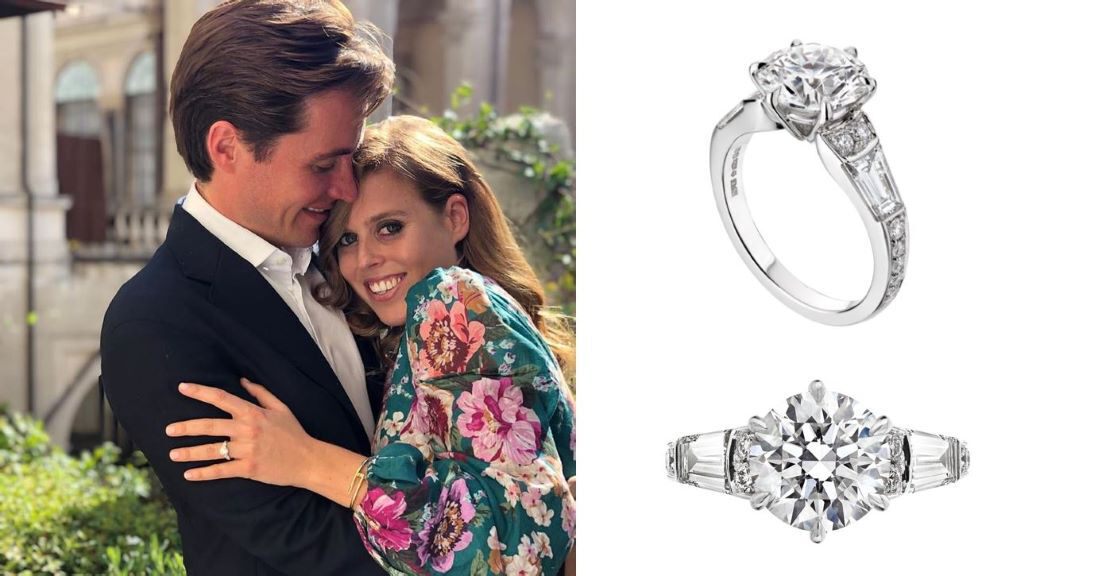 image credit : princess Beatrice's engagement ring by shaun lean (Compagny of Master Jewelers)
Moreover, the brand also delivers finished rings at its studio, where it invites guests to discover them. The company's representative presents the piece in detail, opens the champagne, and creates a great social media moment.
Customization is a must
Millennials and Generation Z-ers are consumer groups that are used to going to coffee shops, ordering personalized drinks, and having their names put on their cups. Hence, it is understandable that, when it comes to things that carry emotional value:
Changing the gemstone, the colors of the metal, adding diamonds to the sides, and engraving are a must for today's consumers, so brands need to ensure that these changes may be performed both online and offline.
3D product configurators are excellent digital tools that jewelers may integrate into their e-commerce platforms to ensure that audiences create and visualize their custom products. Edenly, the international jewelry brand, turns customization into a satisfying, engaging experience that sparks conversions.We can also quote Courbet and Van Cleef & Arpels that also use 3D configurators to enhance their engagement ring purchase experience online.
Lab-grown diamonds are going up the consumers' preference lists
Millennial and Generation Z consumers, a driving force in the engagement ring market, have a consistent interest in ethically-sourced diamonds, so they are the first generations showing support for lab-ground diamond engagement rings.
In fact, according to the survey above from The Knot, nearly one in four engagement rings included lab-created stones. The information is confirmed by the 2022 BriteCo Diamond Engagement Ring Report.
Forbes reports that the lab-grown alternative costs 30% less than natural stones, making jeweler's margins significantly higher, positioning them at up to 40%. This is why these gems are considered an excellent option for consumers who want bigger stones and brands that want to make higher profits.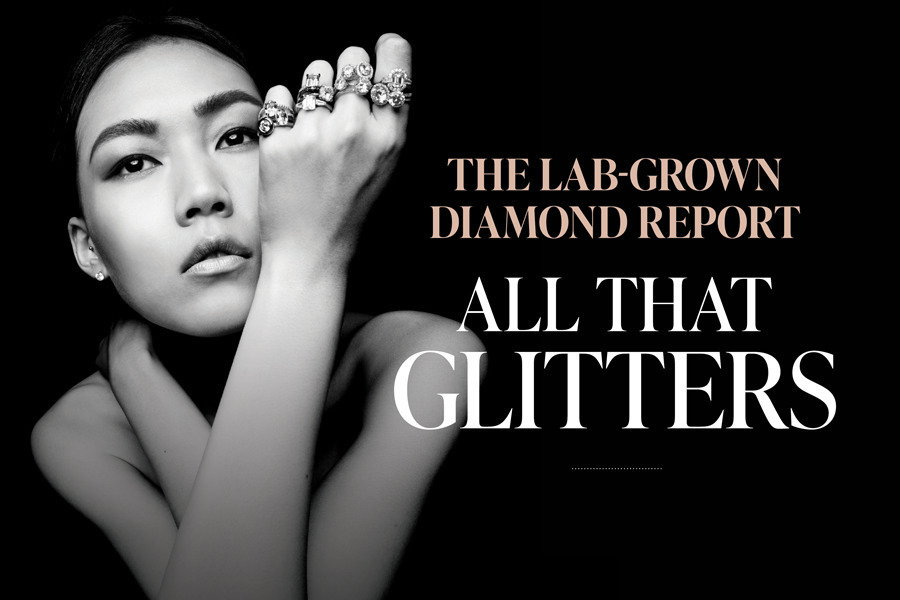 image credit : Lab-grown diamond report (The Jeweller magazine)
Nowadays, many traditional jewelers include lab-grown diamonds in their offers. Even world giant De Beers launched in 2018 its lab-grown diamond collection, Lightbox.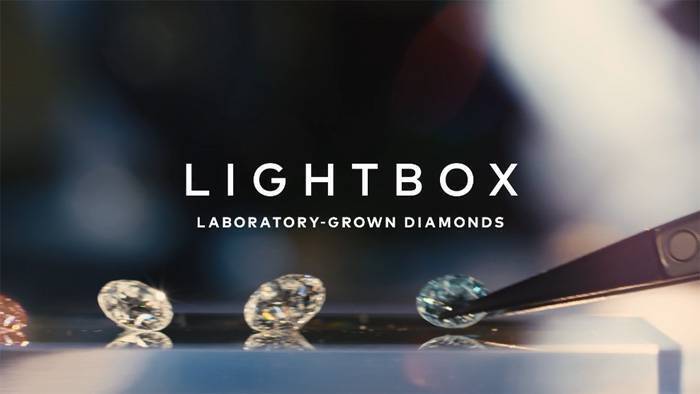 image credit: DeBeers lab-grown diamonds collection Lightbox
Brands focus on Instagram-driven marketing campaigns
Instagram is changing how consumers shop for engagement rings. If, up until recent years, social media was regarded as a tool, a part of the media mix, nowadays, many strategies are created focusing on Instagram.
According to Johanna Tzur, CMO of James Allen, the American diamond bridal retailer, consumers start their journeys by browsing Instagram for inspiration. This means that brands take a certain visual and content route knowing that they have to make a great first impression on this channel.
To make their products Instagram-worthy, companies focus on associating engagement rings with an aesthetic that fits users' feeds. This means keeping track of trends like layering jewelry and manicure colors and styles.
Successful Instagram brands put engagement rings in context, showcasing photos of travelers in beautiful locations. This makes consumers aspire to more than the mere product, opting for a particular lifestyle. The Ring Concierge, a company that targets Millennials, is based on the belief that there is a fine line between brands and influencers nowadays. This is why they focus on user-generated content, showing how shoppers integrate the company's products into their lifestyles.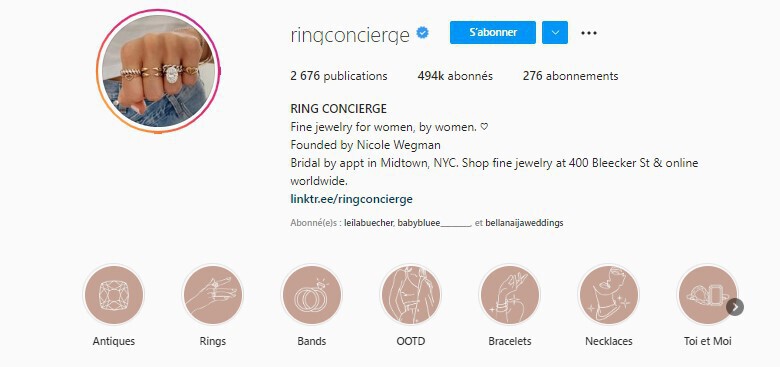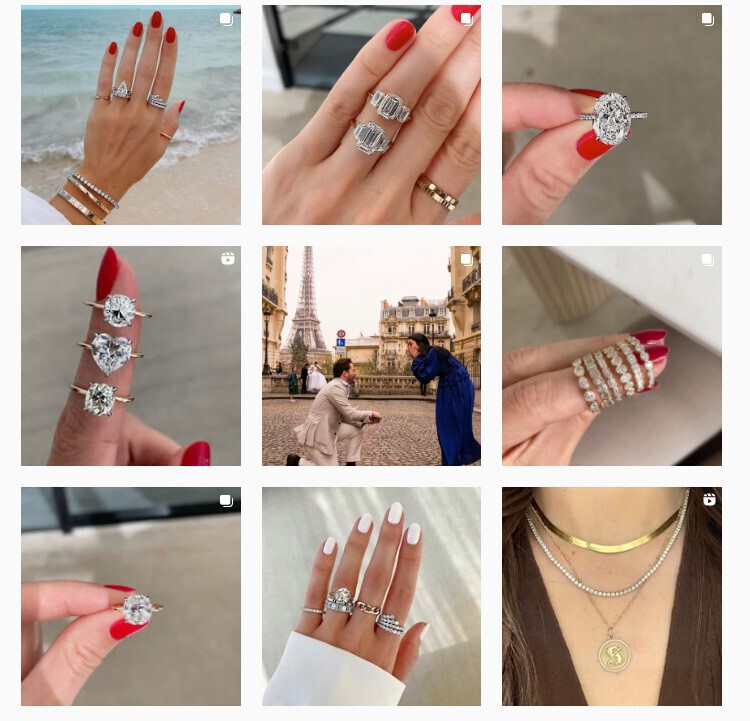 image credit : The ring concierge instagram feed (@ringconcierge)
According to Nicole Wegman, founder of The Ring Concierge, Instagram is more than an awareness tool, as the company's sales have increased proportionally to its follower count.
Same-sex couples' engagement rings
Many companies consider same-sex ring buyers a small group, and Citigroup specialist Oliver Chen describes it as "more symbolic than numeric." Still, gemstones and jewelry brands, like De Beers, know that this consumer segment is more affluent than that made of heterosexual couples and that they spend more on diamond rings and experiences created for their communities. Moreover, they also place greater importance on companies with more inclusive approaches to the topic.
In this context, today's engagement rings go beyond the bridal jewelry narrative, and more and more brands recognize the LGBTQIA+ community as a relevant consumer segment. Tiffany & Co., for example, has been marketing to same-sex couples since 2015 and has, since 2019, removed the term "bridal" from its commitment and engagement collections. Two years ago, the company created the first engagement rings specifically for men.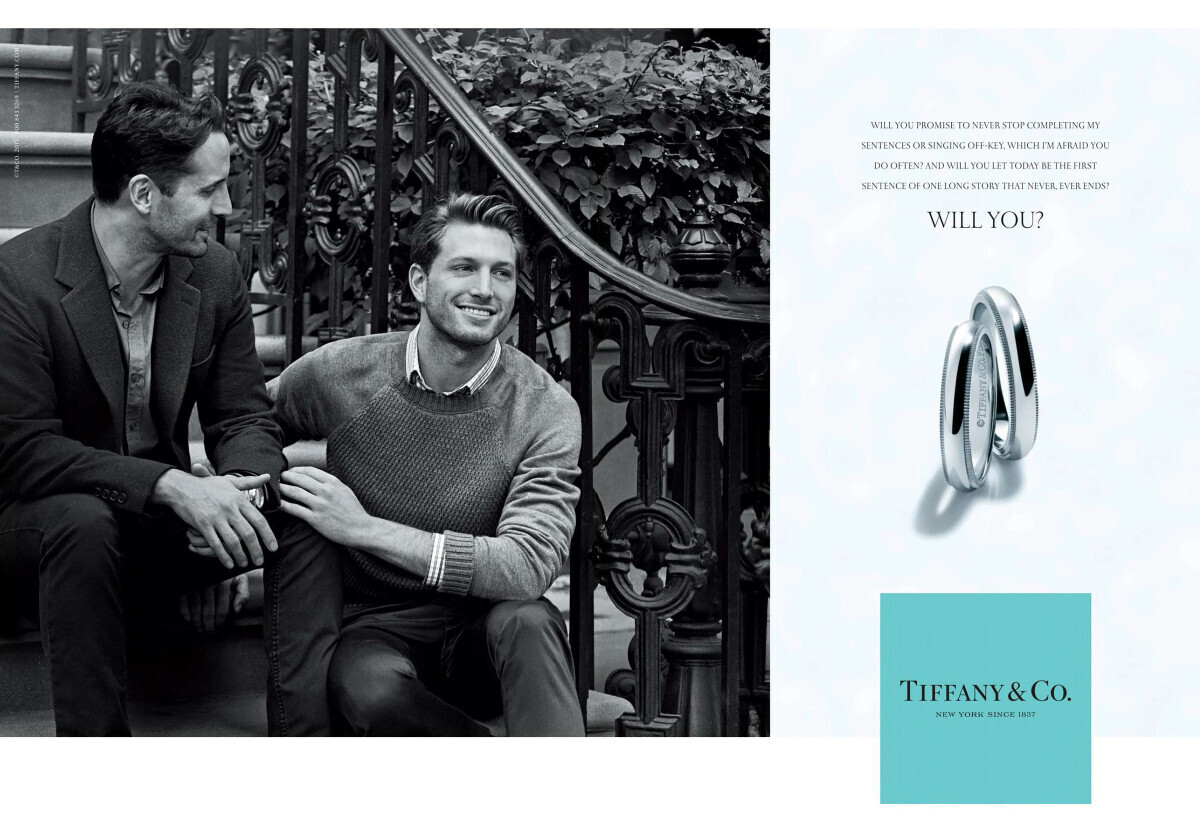 image credit : Tiffany & Co "Will you" campaign with same-sex couples representation
Unlike heritage houses, some newcomer brands focus solely on the LGBTQIA+ community. Woolton & Hewitt, for example, is a U.K. independent jeweler gay-founded and -operated. The brand offers shoppers a superb selection of diamond rings of different designs that may be bought in pairs.

image credit : @wooltonandhewitt
Conclusions
The engagement ring market is evolving, so heritage brands and newcomers need to adjust to consumers' thirst for digital, social experiences, creativity, and inclusive and ethical perspectives.
Companies are shifting their strategies, developing phygital shopping models that reach and appeal to wider audiences of Millennials and Generation Z-ers. Through all these changes, some things remain constant: consumers still see engagement rings as proof of romance and commitment, so they put much effort into finding and creating the ideal piece. This is why customization remains a vital pillar of the industry.
Apviz enables brands to translate product configuration into digital tools that consumers can use to design their engagement rings and realistically visualize the final result before placing the order.