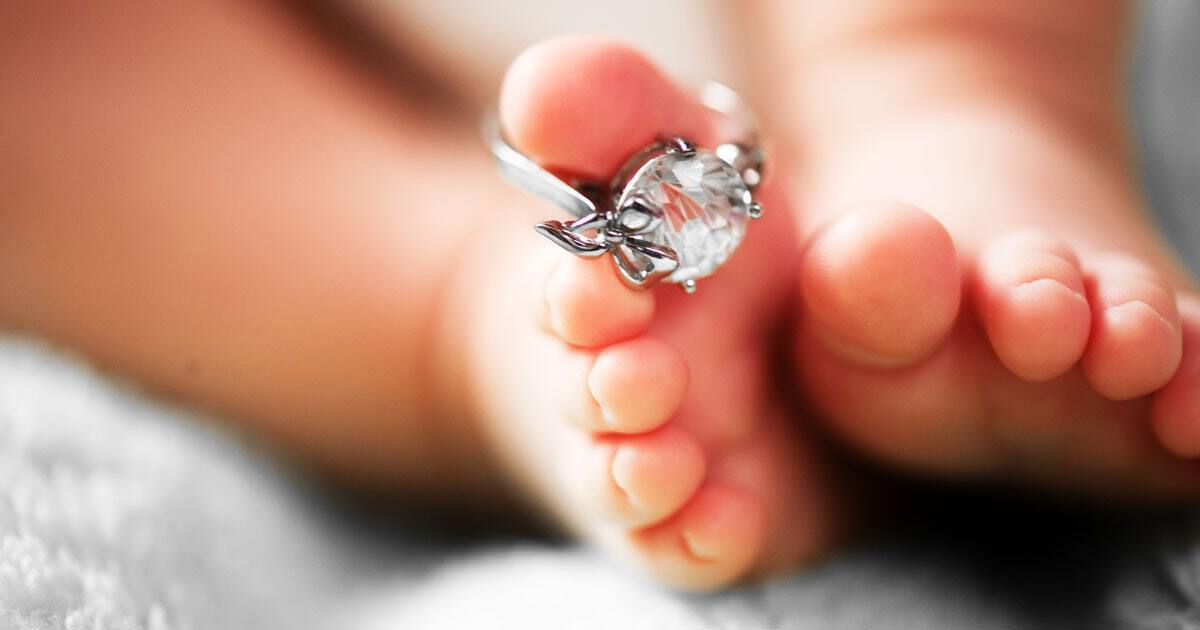 This is not a wedding: the other trends in the jewelry industry
While weddings represent a relevant part of the jewelry industry, the quest for beautiful adorning pieces goes beyond the occasion. Nowadays, more and more consumers are buying items for themselves or their dear ones, contributing to the development of new consumption opportunities.
This article focuses on the top 5 trends meant to refresh the global jewelry industry, unravel opportunities for brands everywhere and enhance their offers and marketing efforts.
Push presents gain worldwide adoption
Although relatively new in the Western culture, push presents are believed to have originated in India hundreds of years ago. There, a ritual called Godh Bharai celebrates mothers-to-be, as they are blessed with the joys of motherhood. The ceremony is mainly attended by other women, who are expected to bring gifts for the pregnant woman and shower her with jewelry, fruits, sweets, and more. The festivity also includes singing and dancing, making it a true feast.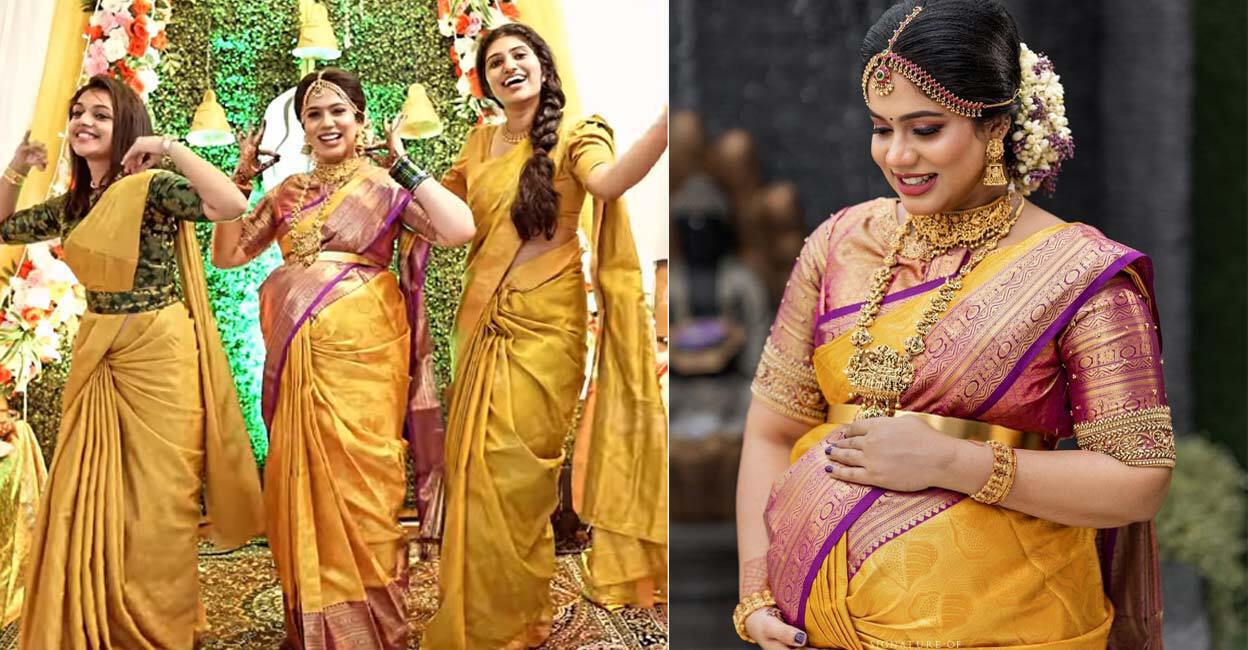 image credit : Manorama online
Taking a queue from the Indian culture, other countries have also started to adopt the practice. The first to do so were high profile, affluent people, who lavished women with fabulous push presents.
For example, in 2015, Kanye West offered his wife Kim Kardashian West a push present that remained in Twitter history, a $1 million Lorraine Schwartz diamond choker that she was very happy to receive.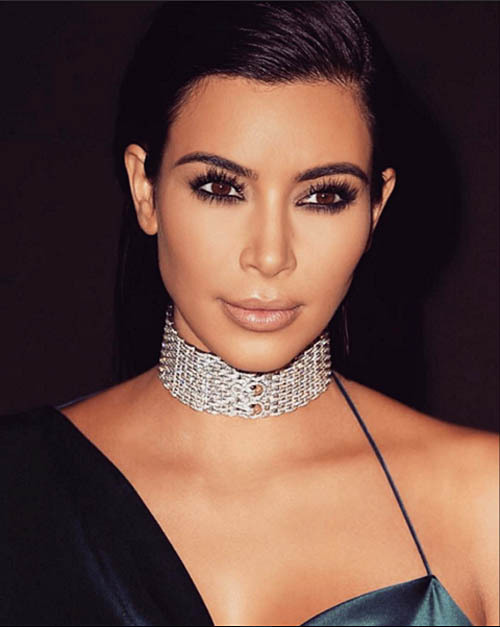 image credit : The Jeweler blog
Chinese Olympic gold medallist diver Guo Jingjing received a new home when she gave birth to her third child with tycoon husband Kenneth Fok. In fact, in Hong Kong and East Asia, the highest-earning families take advantage of their wealth, offering wedded couples significant gifts, in the form of cash, jewelry, and even houses, to ensure that the family name has a bright and long future. The most sought-after pieces are impressive diamond ones when it comes to jewelry.
With social media becoming the primary communication tool for audiences worldwide, most mothers share their push presents online, contributing to the phenomenon's growth. Now, women worldwide expect to receive gifts while pregnant or upon delivery, thus celebrating the everlasting bond they will have with their children.
Although some find the term offensive, push presents are now on the list of some of the world's most prominent jewelers. Malabar Gold & Diamonds, for example, a key player in the Indian market, has a website section called Baby Birth, which lists beautiful, precious metal and gemstone gifts. Tiffany & CO's Gifts for New Parents section also includes gold and diamond jewelry for the mothers.
Women enjoy jewelry self-purchases
Traditional cultures associate jewelry with gift-giving, from men to women, to showcase their love, appreciation, and commitment. Still, as societies evolve, more and more worldwide female consumers are becoming the paying demographics.
In Japan, the jewelry market has its eyes on an emerging consumer group, made of women over the age of 30, who are buying diamonds for themselves, to celebrate certain milestones and success. The trend is confirmed by the 2019 Platinum Guild International report, which states that almost half of Japanese women over 40 years old and, even more, up to 70% of those in their 50s and 60s are fostering the platinum market, buying pieces for themselves. This is understandable in a country where 50% of the households are expected to include only one person by 2040.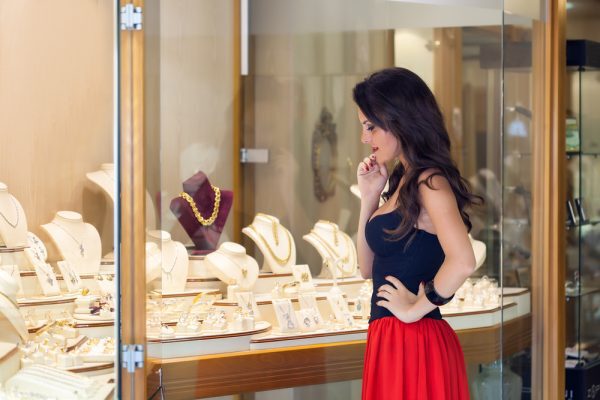 image credit : How to sell jewelry to self-purchasing women (Picup Media)
As the DeBeers 2020 Diamond Report shows, in China and India, more than 4 out of 5 women with high income mentioned they would buy diamond jewelry for themselves in the holiday season, compared to 1 out of 3 women in the U.S.
Still, even in countries like India, known for their patriarchal styles, women are starting to join the workforce, earn money, and indulge in gifts for themselves as a form of gratification. This showcases that jewelry brands need to consider women as top consumers for quality pieces.
Heirloom jewelry and recycled diamonds
When it comes to jewelry, a growing number of consumers is looking for pieces made of materials and gemstones that are responsibly sourced and which, thus, have a low ecological impact. This is where heirloom pieces come in, showcasing that the items with the best qualities are already in consumers' drawers.
Buyers are looking for antique or pre-owned pieces that they can buy in specialized stores or rediscovering family heirlooms that come with their share of charm, emotion and history.

image credit : Catbird
Couples are also inquiring about recycled diamonds, which have gained much traction in the past years. If, before the COVID-19 pandemic, 4 out of 10 shoppers were looking for engagement rings with recycled stones, as of August 2021, the number increased to 7, according to Yahoo Finance.
For centuries, selling jewelry back to stores or pawning pieces has been a trend. The practice represents an excellent income source in challenging periods, and the Great Depression has proved so. This trend is becoming more popular nowadays due to the emergence of digital marketplaces that connect buyers and sellers in a more straightforward, transparent way.
Commitment outside the wedding union is worth a diamond
For the past years, the jewelry industry has shown inclusivity and acknowledged that there is a diversity of couples, aside from the traditional ones, which represent relevant consumer segments. As more societies embrace commitment between partners, without putting pressure on the actual weddings, forward thinking jewelry brands are following their lead.
While some companies like Tiffany & CO. are creating engagement ring collections for same-sex couples, others are focusing on marketing spectacular pieces that symbolize commitment without referencing weddings.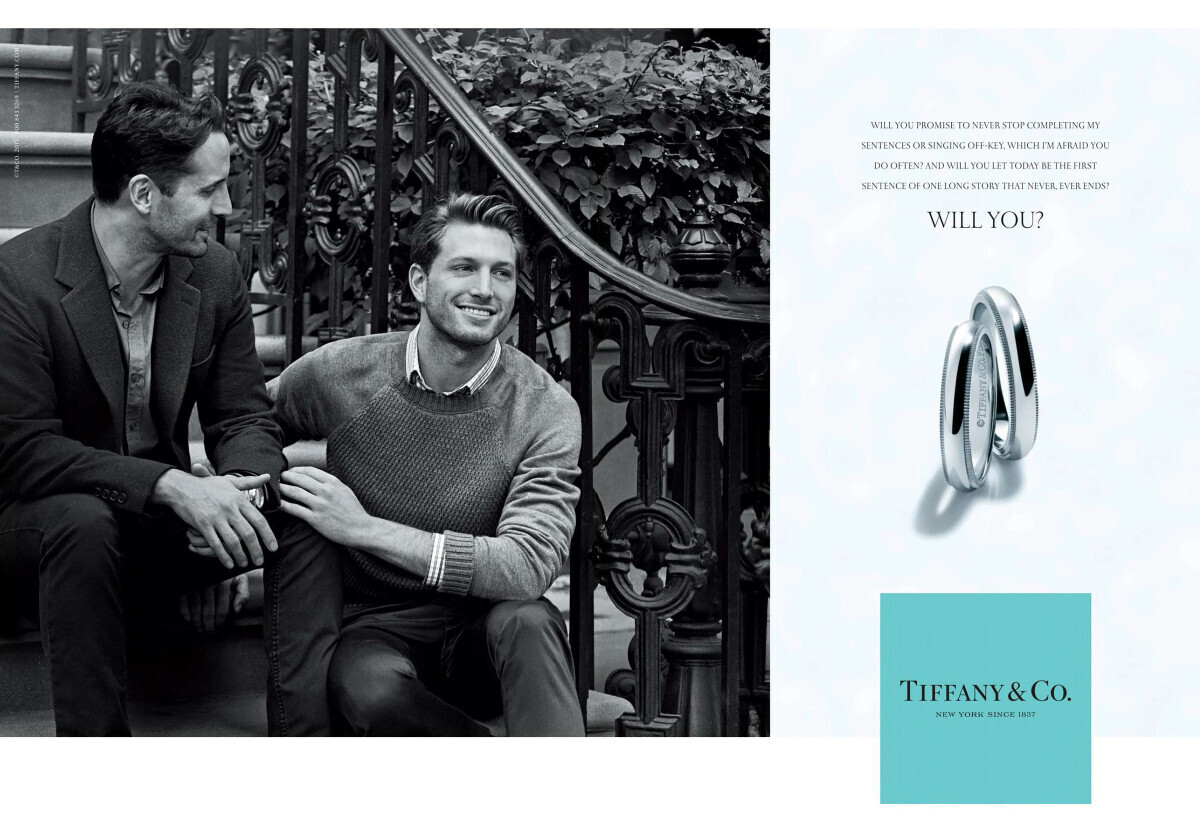 image credit : Tiffany&Co.
This happens because Millennials and Generation Z-ers are more inclined to cohabitate than tie the knot. According to De Beers figures, in the US and Europe, moving together is a huge trend, with roughly half of the American cohabiters being under 35. These consumers are still extremely inclined toward showcasing their love with diamonds that mark essential relationship milestones.
When it comes to cohabitating women in heterosexual relationships, most of their diamond pieces come from their partners. On the other hand, things look a bit different when same-sex couples are involved. These consumers are more affluent, so they buy diamonds more frequently and spend more on precious pieces.
Friendship necklaces, Mother-Child bracelets, … The non romantic jewelry arise thanks to personalization:
If non-wedding unions are getting more and more celebrated and deserve jewelry, the non-romantic relationships too. Friendship bracelets for example are a timeless trend for teenagers and long time friends and luxury brands as well as new brands are offering collections for best friends. This trends is not restricted to friendship bracelet of course, necklaces like the enamel best friends necklace from Baby Gold was also designed to celebrate friendship.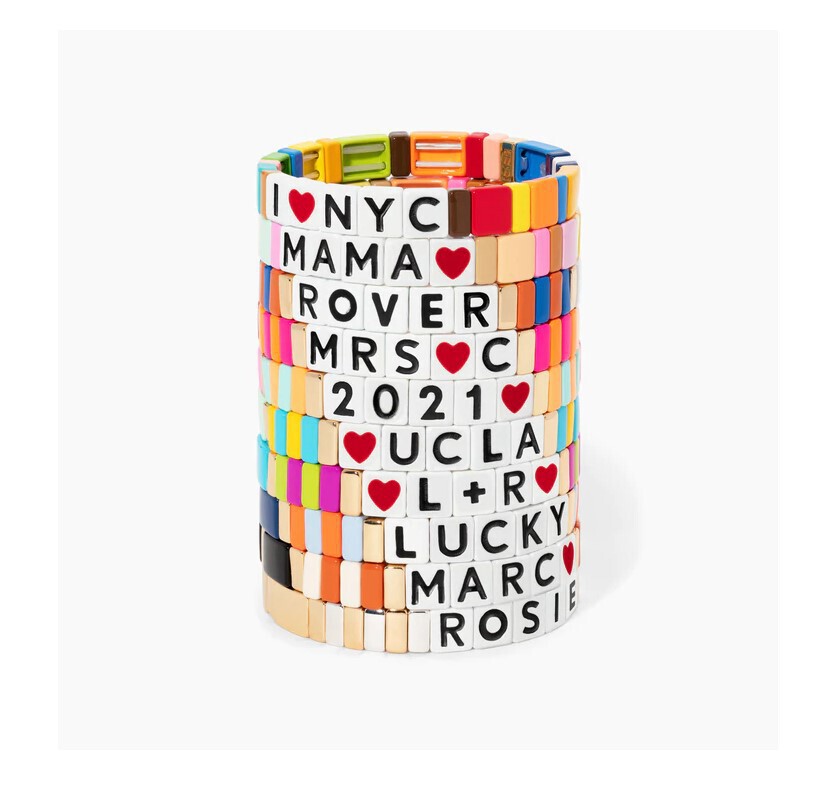 In the same spirit they also created collections for mother and child. Gifts for moms are not only available in "Mother Day's collections" but also in permanent ones. For example the brand Starling Jewelry has created a "To the moon and back" bracelet set to showcase the eternal and unconditional love that ties a mother and her child. Indeed Starling Jewelry has a "Mother & Daughter" section on their website, but also collection of personalizable jewels according to birth stone and birth flower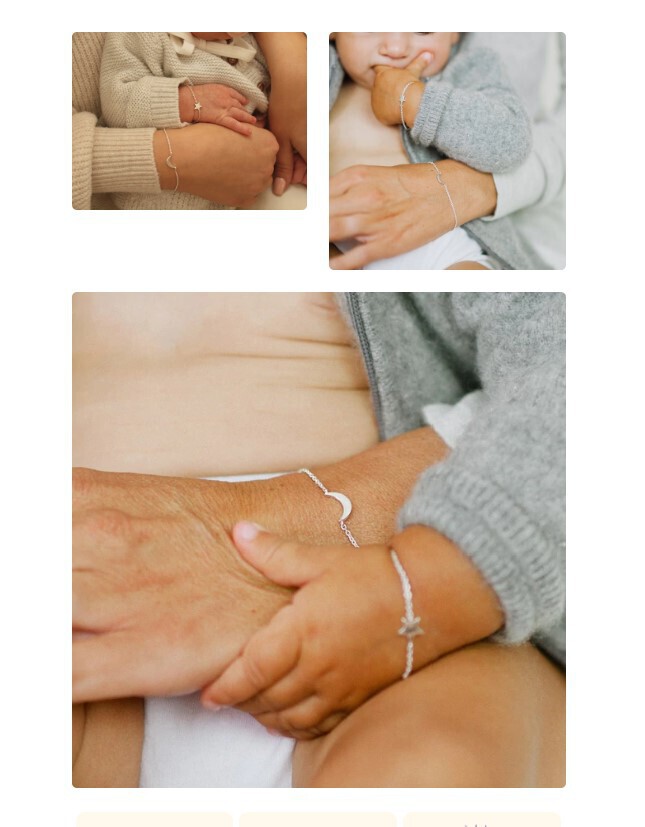 Customization is going digital
Customization has always been an important pillar in the jewelry market, with traditional and non-traditional consumers embracing it.
Indian consumers, for example, have long been habituated with customized pieces made to order specifically for them and their beloved ones.
Modern, younger audiences are craving self-expression, so they search for brands that enable them to showcase their and their loved ones personalities. This is a strong need particularly for Generation Z-ers and Millennials.
Although tailored pieces have always been in trend, the creative process behind the customization has changed significantly in the past years. Nowadays, consumers want to be part of the design stage, collaborate with jewelers, and ensure that the final item has their mark. This creative process requires innovative approaches and 3D visualization and configuration tools that enable tech-savvy consumers to see their changes in real-time.
Conclusions
The jewelry industry has much more to offer than wedding pieces and consumers know that. This is why they desire items that represent them, their milestones and their cultures.
To be successful, today's brands can't look at consumers from a broad perspective. They need to narrow things down, talking to each group on a more personal level. This is why understanding the important moments in life that call for buying or offering jewelry, as well as analyzing the shopping patterns of consumers that are single or in committed relationships, are crucial for developing good strategies.
Reviewing some of the 2022 jewerly trends, we realize that, while some things may come and go, customization remains a constant. No matter their origin, their preference or budget, global jewelry shoppers still want to leave a bit of their personalities on important jewelry pieces, so contributing to the design and engraving items are key acquisition factors.
Apviz enables you to transform your CAD models into killer sales tool, enabling shoppers to design and customize their products online. Discover our technical solution for the jewelry industry!