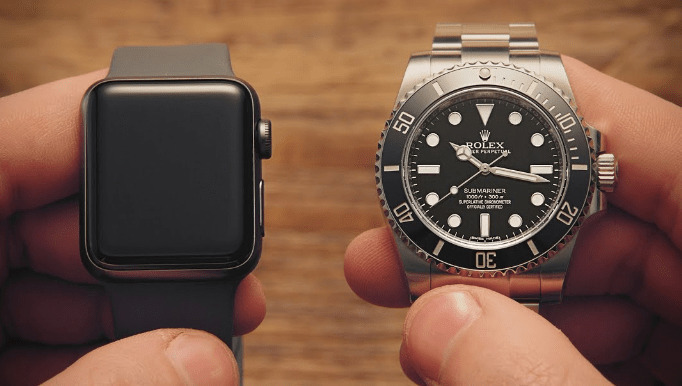 Fashion brands have been exploring the playground of custom products for decades, knowing that their consumers have a strong need to express their styles. To offer shoppers engaging, memorable experiences, they firstly introduced customization in the offline environment, inviting audiences to personalize their goods on the spot in brick-and-mortar stores.
The large-scale adoption of e-commerce and facilitating cross-border trade gave retail brands access to a significantly broader and more diverse pool of consumers in a more competitive landscape.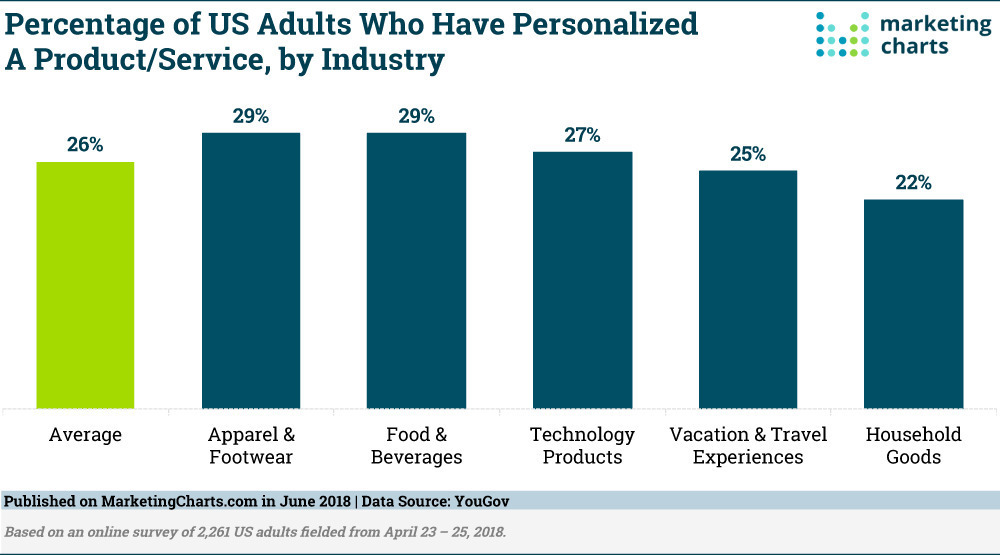 Image credit : Yougov, by Marketing Charts
In this context, retail companies understood that they needed to add offline attributes to online experiences to make consumers feel engaged and increase their loyalty and appreciation towards their brands to differentiate themselves. This opened the door for customization through printing, a technique that is now popular worldwide.
This article will focus on how retail brands use customization through printing to drive conversions, empower digital shoppers, and drive profits. It will also showcase what consumers have a preference for the technique and explore some best practices examples.
The beginnings: how brands are adapting to consumers' needs for individuality
Fast fashion has changed how consumers relate to retail brands and items, creating a demand for custom designs. One of the product categories that this trend has strongly impacted is the shoe department, specifically sneakers.
In the late '90s and early '00s, sneakerheads were already producing DYI versions of their favorite shoes for personal use or listing them on the secondary market. This was an excellent way to generate additional income, showcase talent, and express themselves.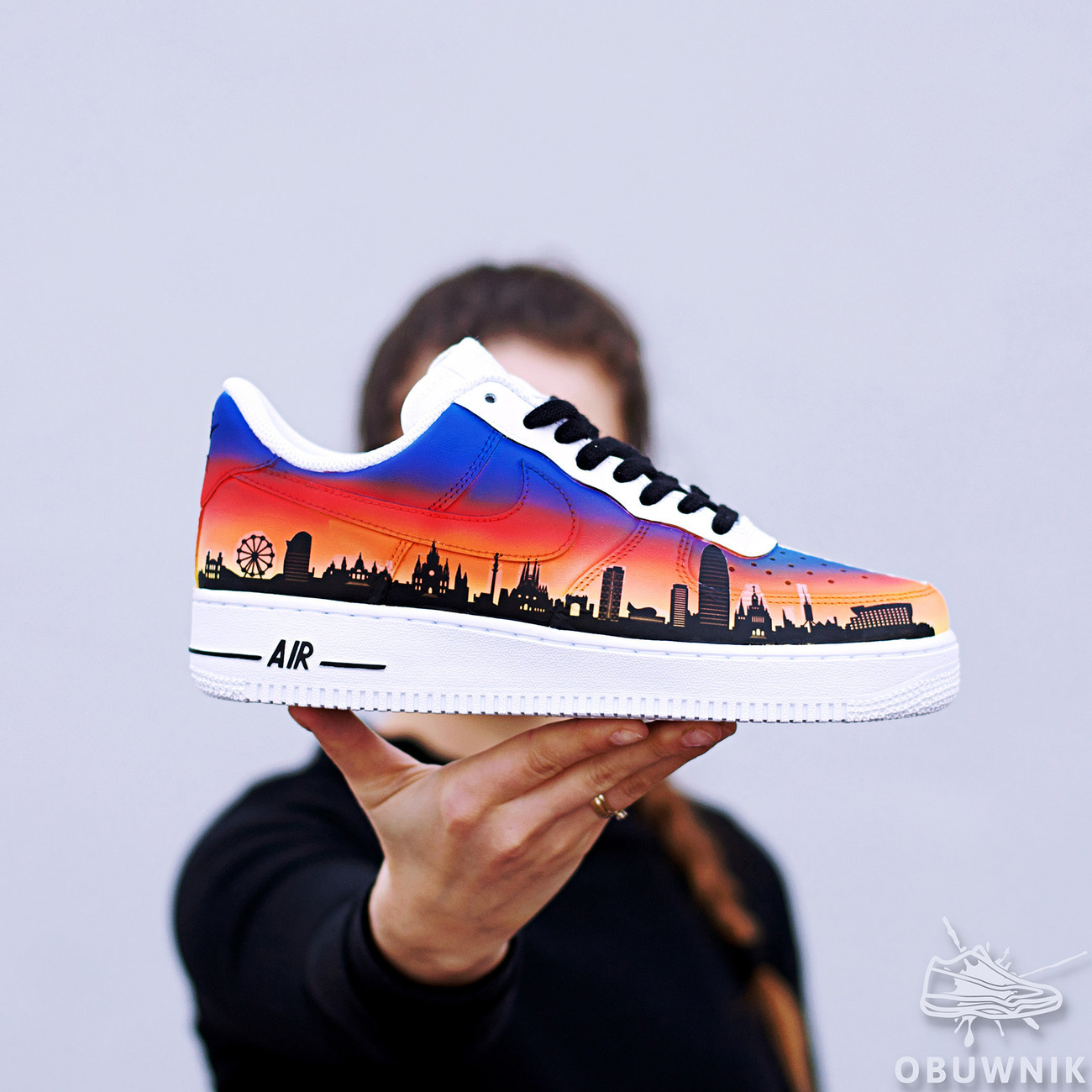 Image credit : DIY personalized nike Air by Obuwnik, Tarrago
What at first was a hobby for artists that loved sneakers and decided to turn them into a canvas for their work became an industry in itself. As demand grew, artists and brands worldwide started gaining interest in customization.
Social media is filled with hashtags and accounts that showcase personalized shoes. People may take inspiration from them or place their orders online. Depending on the complexity of the request, prices range from $100 to $10,000, and delivery time may reach 5-6 months.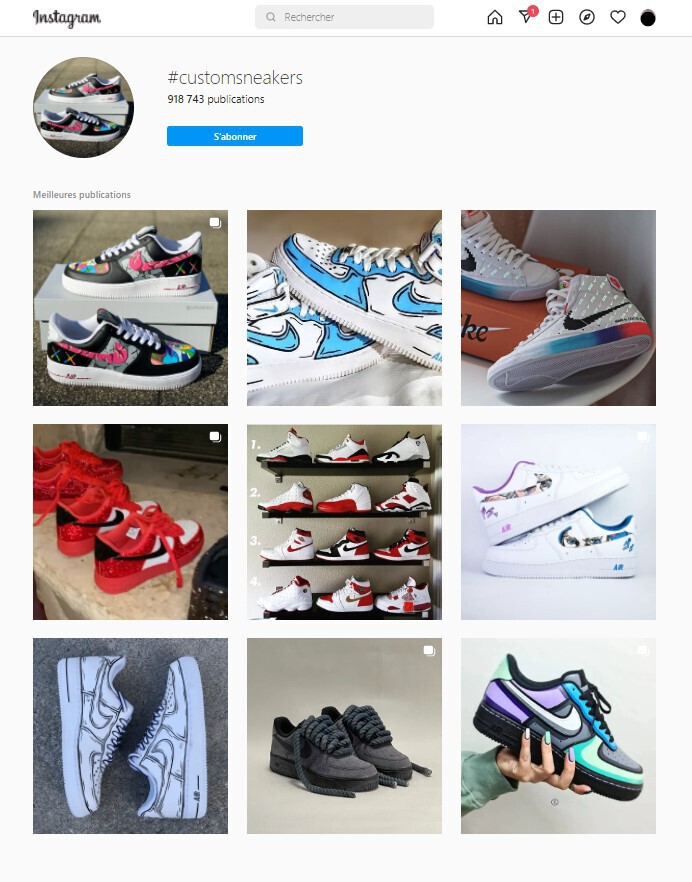 Image credit : 918 743 search results for the Hastag #Customsneakers on Instagram
The development of a strong customization market wasn't left without an echo. Nike filed a lawsuit against Drip Creationz, one of the world's largest shoe customizing companies, for violating trademark and copyrights laws. The sportswear brand's complaints mentioned that Drip Creationz was deconstructing their shoes, adding materials, and reselling them for significantly higher prices than their recommended retail price.
With so many customization options and high demand, fashion and sportswear producers decided to take advantage of customization through printing and offer personalization on their websites.
Companies like Kenzo, Nike, and Adidas are using high-end printing techniques to offer online customization, expanding their services from shoes to apparel. Levi's is also doing the same, as the brand's Tailor Shop enables customers to design their hoodies and t-shirts.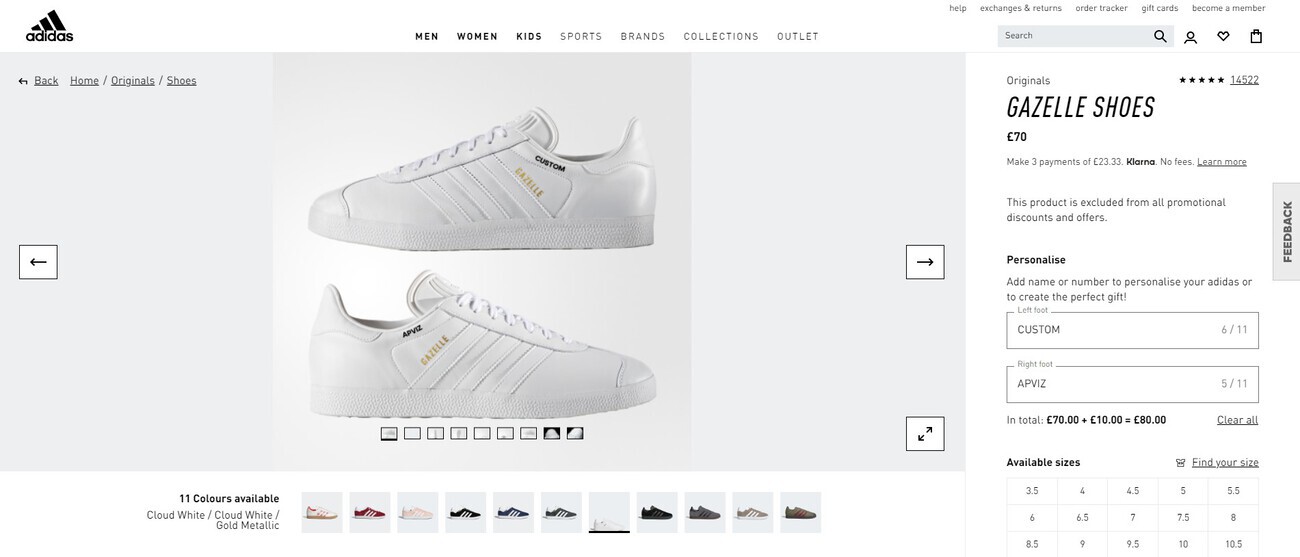 Image credit : Adidas website
Customization through printing has changed how consumers buy products
Customization through printing has changed the dynamic between companies and consumers. Until the technique gained traction, the brand-consumer relationship was one-sided. Designers would create pieces, retailers would sell them, and shoppers would either buy them or not.
Consumers' opinions about products were never listened to, as their preferences were recorded solely based on sales figures and stocks. It was mostly a one-way street.
Customization through printing brought a new approach to the brand-consumer relationship. It enabled shoppers to contribute to the style and aesthetic of their items, becoming a part of the creative process. Customers were granted co-creator titles by adding their touches to clothing pieces, sportswear, sneakers, bags, etc.
This made them feel more empowered and more in control of what they were wearing.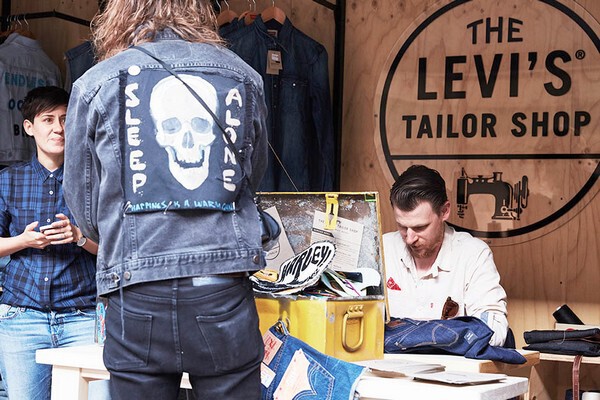 image credit : Levi's Tailor shop, Viacomit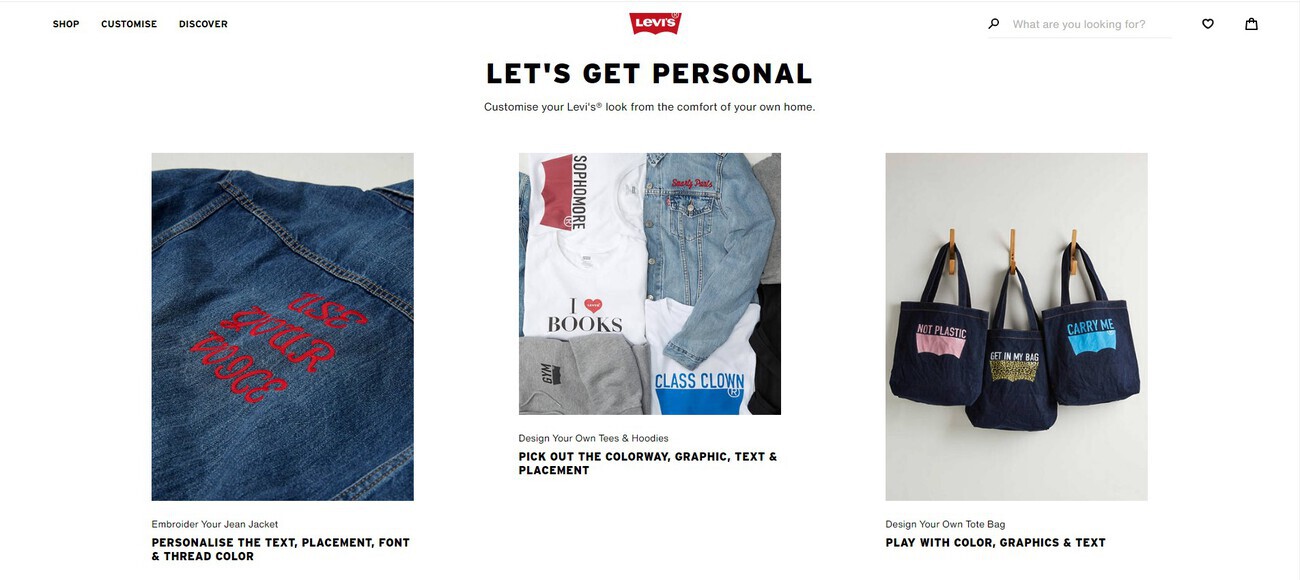 image credit : Levi's Tailor shop online
Generation Z, the driving force behind mass customization through printing
Today's Generation Z focuses on two critical things regarding their fashion choices: they want rarity and want to express themselves through their items. Industry voices associate Gen Z members with a solid need to cultivate their styles, which translates into identifying less known brands and designers, co-creating items, and stepping outside the usual trends.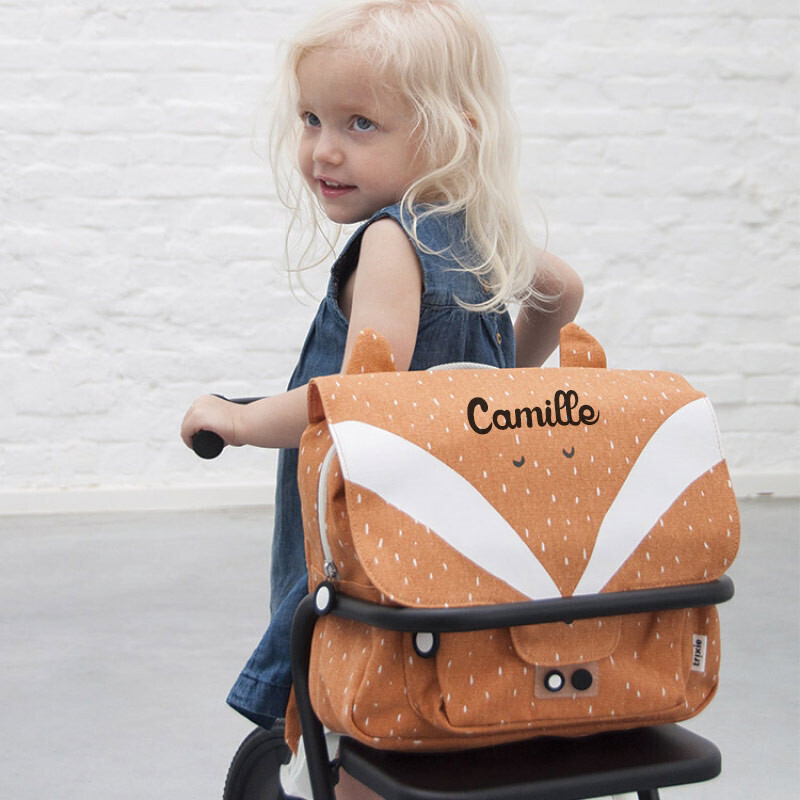 Image credit: personalisable school bag, Poupe Poupi
Personalizing products is something about which they care deeply, but they need to do it legitimately by collaborating with the brand, not on their own.
Young consumers expect companies to offer them the tools and environments to use printing to the maximum and create a transparent ecosystem. They can see exactly how their products look, make design changes, and ensure they make the best decisions.
Even if they aren't the consumer group with the most purchasing power, they are the ones with the most influence. Generation Z-ers impact to such an extent the choices of Millennials and Generation X-ers that their attitudes and preferences produce shifts across the whole fashion industry.
The benefits of customization through printing for shoppers
Customization through printing empowers shoppers, enabling them to express themselves
Dressing is one of the most potent forms of expression consumers have nowadays. What we wear, how we combine items and accessorize outfits, all these say a lot about us. Our style is a canvas that we paint according to our desires, moods, and preferences.
Being able to customize their pieces through printing empowers shoppers, as it enables them to gain control over what they are wearing and express themselves with every styling choice they make.
image credit : Discovered in the #coupleoutfit on Instagram
Customization through printing helps consumers create almost unique items
Whether they are buying something for themselves or offering it as a gift, shoppers are craving uniqueness. Consumers want their clothing, shoes, and accessories to stand out as much as possible and differentiate them from the crowd. Moreover, they want their gifts to be unique and remarkable.
Customization through printing fosters this approach, as it allows shoppers to use critical elements, motifs, images, or memories to transform items into rare, sometimes one-of-a-kind statement pieces.
image credit : The Tonye Jeaps can make custom printed robes for bridal showers
Customization through printing offers fast, simple access to a new aesthetic
Some consumers fear that fashion nowadays is pretty flat, as several styles dominate the global landscape. Shoppers that want to customize their outfits and create out-of-the-box pieces may either work with designers and ateliers to develop their items or search for vintage treasures in dedicated shops. Both options may be time-consuming and, often, expensive, especially if we are talking about upscale aesthetics.
Customization through printing offers consumers access to new designs while also making the purchasing process efficient, simple, and fast. E-commerce shoppers appreciate that they may configure their items in real-time, place their orders online and benefit from competitive, convenient delivery conditions.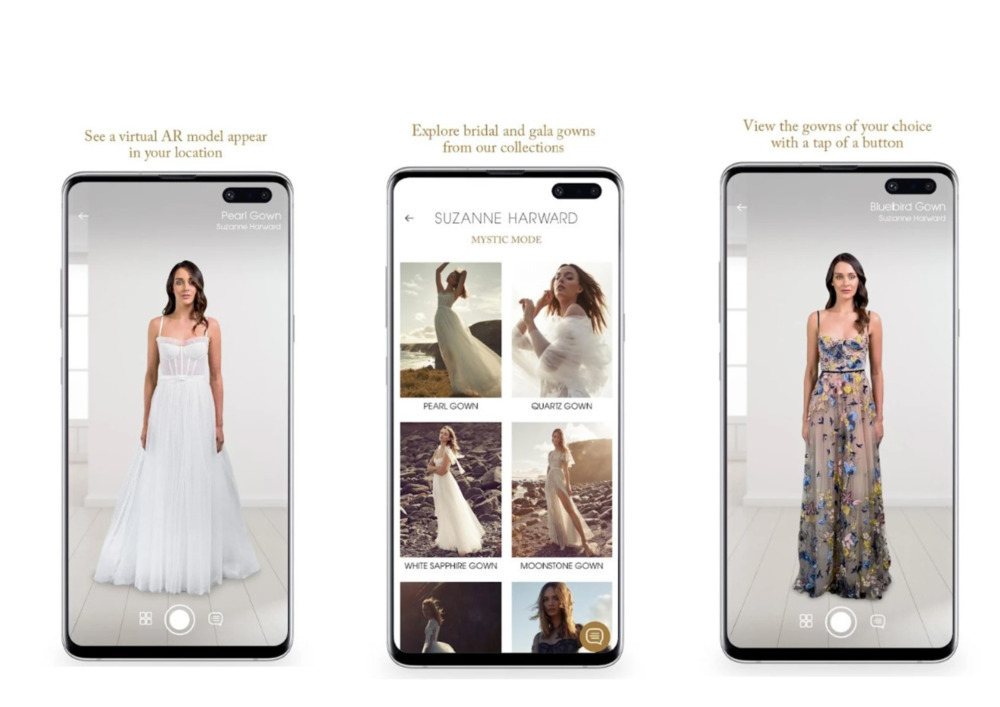 image credit : Elegant baby
Customization through printing - the company perspective
Like customization through engraving, customization through printing drives better results when offered alongside another prevalent online shopping feature: 3D configuration. Together, these two drive several advantages for brands:
Reduced return rates
According to Barclaycard Research, 30% of shoppers over-purchase items so that they may try and decide what they want to keep, while 19% order multiple versions and sizes of the same product to choose the one that suits them best.
While easy returns are an essential element of conversion, as people are more inclined to place an order knowing that they have the option of sending it back, they also generate incredibly high costs for brands. Appriss Retail figures show that, just in 2019, the value of e-commerce returns in the US alone reached $41 billion.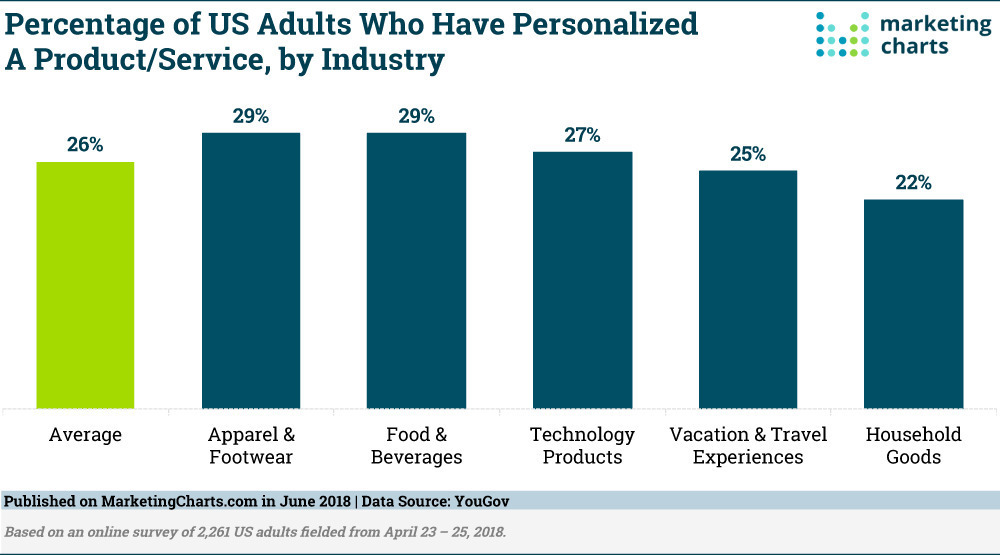 image credit : Yougov, via Marketing charts

image credit : online returns in the US, 2019, Apriss
The negative aspects related to returns don't only impact sellers, but the world, as a whole, since the practice fosters pollution and contributes to an unsustainable environment.
When they personalize their items through printing, consumers don't just buy items compulsively. They ponder their choices and take time to assess where different design elements should go. The purchasing decision is more mindful, resulting in a significantly reduced return rate.
Moreover, since they can see real-time photorealistic renditions of their designs before clicking the "Add to Cart" button, consumers know exactly what they are getting and, thus, have more chances of being satisfied with their purchases.
A stronger connection to consumers
Customization through printing is an excellent way to transform consumers into active buyers, part of the co-creation process. This approach drives higher satisfaction levels and, thus, fosters a stronger brand-consumer connection that leads to more loyalty.
More word-of-mouth and social presence
Shoppers connected to the brand are more likely to become advocates and generate word-of-mouth and social media posts. This is particularly valuable if we consider that shoppers are all influencers and opinion leaders in their circles and that their feedback and recommendations impact the purchasing decisions of their friends and family members.
Personalization, while also respecting brand guidelines
Nowadays, apparel and accessories producers and retailers have carefully crafted brand manuals to be respected. To them, personalization has posed several challenges, as these companies must ensure that they are offering freedom to their shoppers without threatening their styles.
A tool like our APVIZ SaaS solution enables brands to choose the areas that may be personalized and set ranges of size and positioning for different elements. This ensures that their overall aesthetics are consistent and that the final printed result looks well and is of high quality.
Better customers insights
The fashion industry understands the importance of consumer data. Still, many companies limit themselves to the number of sales, remaining inventory, and returns when it comes to sales.
By analyzing insights from personalized orders, brands may go more in-depth and understand shoppers more personally. This enables them to gain intelligence that they may use to develop successful future collections and save information on customers to make personalized recommendations that fit their styles.
The digitalization of personalization: tools and techniques
Customization has been reserved for in-store experiences. In the world's most iconic shops, it was there that magic happened. Consumers could not only buy rarities but also have them altered or customized for them. With the rise of e-commerce, brands realized they needed to add the same attributes to digital experiences, to make them charming and appealing.
Still, an essential concern for companies wanting to offer their consumers unique items was production because creating customized goods resulted in longer delivery times and higher costs. Technology and mass customization changed that.
The approach which makes manufacturing processes more flexible, enabling the production of a high number of personalized items at once, is now helping brands take customization to a whole new level, where opportunities arise.
Apviz 3D Solutions makes customization through printing easy and efficient
The APVIZ SaaS solution enables brands to create web-to-print items customized through printing. The online garment and shoe configurator offer realistic 3D views of the actual products, showcasing the natural movements and wrinkles of the materials used.
Brands may import their images and logos of elements while also offering freedom to consumers to upload their visuals. The real-time 3D visualiztion ensures shoppers see designs in real-time to make decisions on the spot.
APVIZ is embedable via API with several tools, such as ERPs, CRMs, DAMs, and PIMs. Moreover, the web-to-print marking feature ensure that the product sketch may be transferred directly to the production department to deliver beautiful designs and the utmost quality.
Personalization through printing - best practices from the world's leading brands
Monsieur Tshirt
Monsieur Tshirt is another brand that based its concept on personalization through printing. The e-commerce platform invites consumers to customize everything from t-shirts to mugs, adding images, drawings, letters, names, numbers, etc.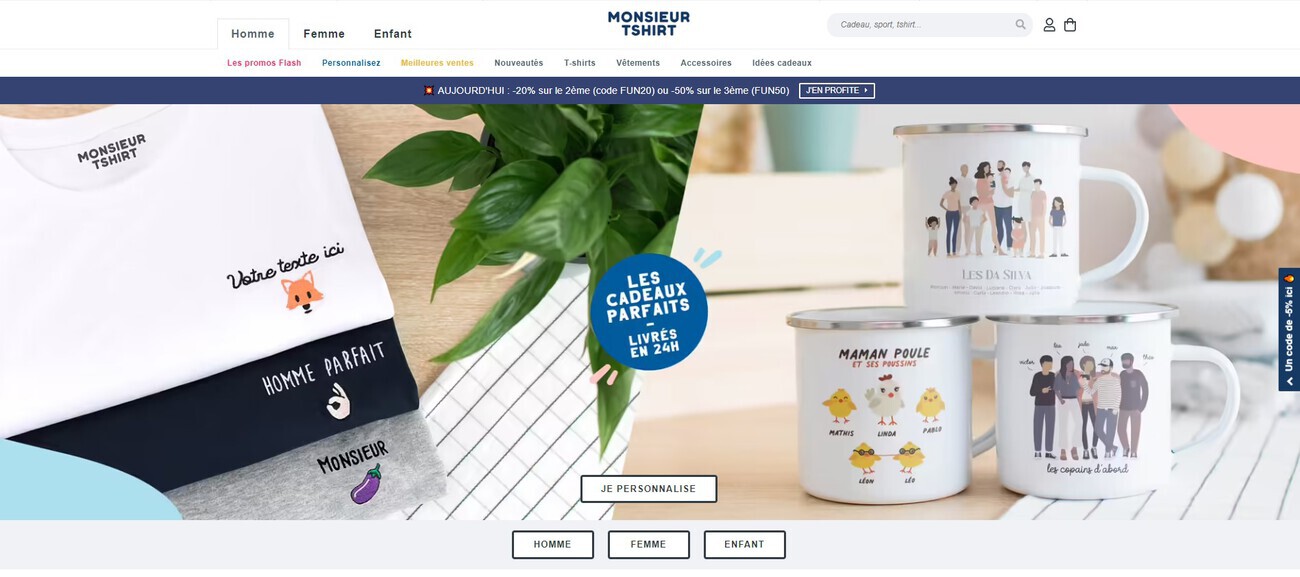 image credit : Monsieur T-shirt Home page
Puma
Sportswear brand Puma uses Web2Print, the online outfit designing tool, to enable sports clubs to co-create their team outfits. Users import images and logos, place them on the garments, and add text, such as team names and players' numbers.
The technical solution offers 3D configuration so that shoppers see how their designs look while also focusing on optimization. For example, the tool automatically adjusts placement to ensure the best printing quality and results.
Kenzo