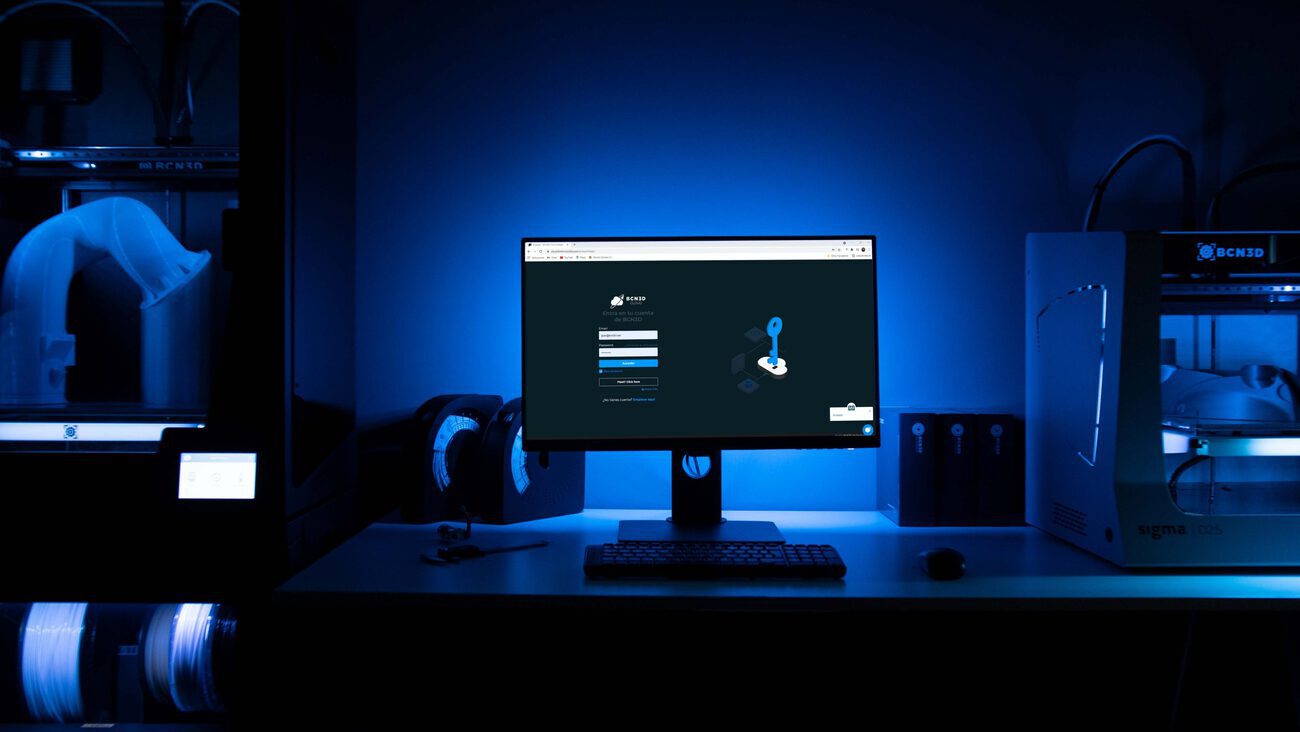 Scalability in retail: how 3D technologies enable you to respond to today's challenges
Today's consumer behaviors are changing rapidly, a trend fostered by the intense digitalization of the acquisition process and the advances made in the supply chain. Nowadays, shoppers want it all. They want to have access to detailed information and product imagery, and they benefit from a transparent buying process that enables them to track shipping at all times, enjoy express, often eco-friendly, delivery, and lots of choice regarding products.
This premise is supported by the InsightIQ Consumer Retail Channel Choice Survey 2021, which showcases that the most important criteria when deciding where to shop are convenience, price, and product.
These factors are shaping the relationship between consumers and retail brands, as expectations are increasing to unprecedented levels. If, some years ago, aspects like phygital commerce, personalization, and customization were considered nice-to-haves, nowadays, they appear to be mandatory for any brand that wants to make it and thrive in this emerging ecosystem.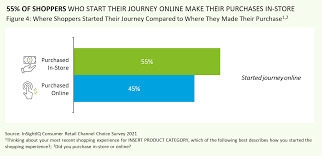 In this context, retail players have two options: they may scale their businesses to keep up with customer demand or face collapse. While the second is not an option in anyone's books, the first raises a series of challenges for today's retailers.
This article will address the most pressing ones, showcasing how brands can use 3D technologies to develop products faster, and at lower costs, and target more consumers with customized products and personalized experiences.
Scalability challenges: what consumers expect from brands
The most challenge companies face nowadays is offering shoppers more choice by expanding each brand's portfolio of products with more styles, colors, materials, etc., without compromising on time and costs. This leads to several red flags, as, the more varied a retailer's portfolio, the stronger the chances that they will be overproducing and overstocking.
Such an approach would prove inadequate for business, in terms of financial efficiency, as it would increase costs and generate risks associated with unsold products and warehouse and product management fees.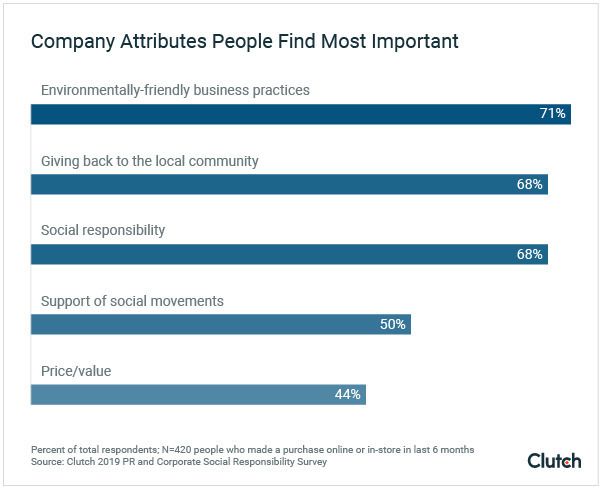 Moreover, it would also be considered a sign of irresponsible, unethical corporate behavior, a faux-pas in a world where stakeholders want their favorite brands to be eco-friendly and sustainable.
In this context, scaling a retail business in 2022 is synonymous with understanding and responding to customers' needs and expanding the brand's product collections while ensuring business efficiency and profits grow correctly.
Scalability solutions: how to deliver diverse products faster to more consumers
With 3D technology, retail companies have found solutions for the above challenges. These digital tools power many scale-up processes nowadays, enabling retailers to reduce their time-to-market and costs, implement mass-customization strategies, and expand brand experiences across multiple channels.
3D technology accelerates and optimizes time-to-market
Time to market is defined as the time it takes for your brand to create and deliver the product, and it is mainly measured from the moment the team starts working on the idea to the time your customer receives the MVP or the first version.
In today's fast-paced environment, time to market is essential because it offers a competitive advantage, thus enabling companies to gain market share. The sooner you market, the more impact your launch has, the more you sell compared to other brands, and the higher your margins. According to McKinsey & Co research, quoted by Harvard Business Review, a product six months late to market generates 33% less profit in a 5-year timeframe.
When designing a retail product, the development process implies ideation, research, planning, prototyping, sourcing, costing, and commercialization. These steps usually take up to 9 months for mass-market products and significantly more for luxury ones.

3D technologies enable you to test product ideas before going to mass production, so you don't have to use time and resources to produce a batch of items and send them to potential consumers. Moreover, you don't need to create a prototype because your target audience can see and inspect the new product through 360-degree visualization tools or with the help of augmented reality apps and devices.
3D technologies offer you the confidence to market products sooner because they enable you to easily and rapidly integrate customer feedback, contributing to a culture of constant improvement.
This way, 3D technologies ensure significantly reduced time-to-market and lower development costs, thus offering several benefits for the bottom line.
3D printing technology helps brands produce more
Some industries, like watchmaking, are limited by their manufacturing capacities and the need to source certain pieces and spare parts. This sometimes makes it difficult for them to manage all market requests and respond to the high number of consumers who want their products.
3D printing comes to their help, enabling them to create their items in their warehouses or factories and automatize some processes from the production flows, thus ensuring that more shoppers may benefit from their products.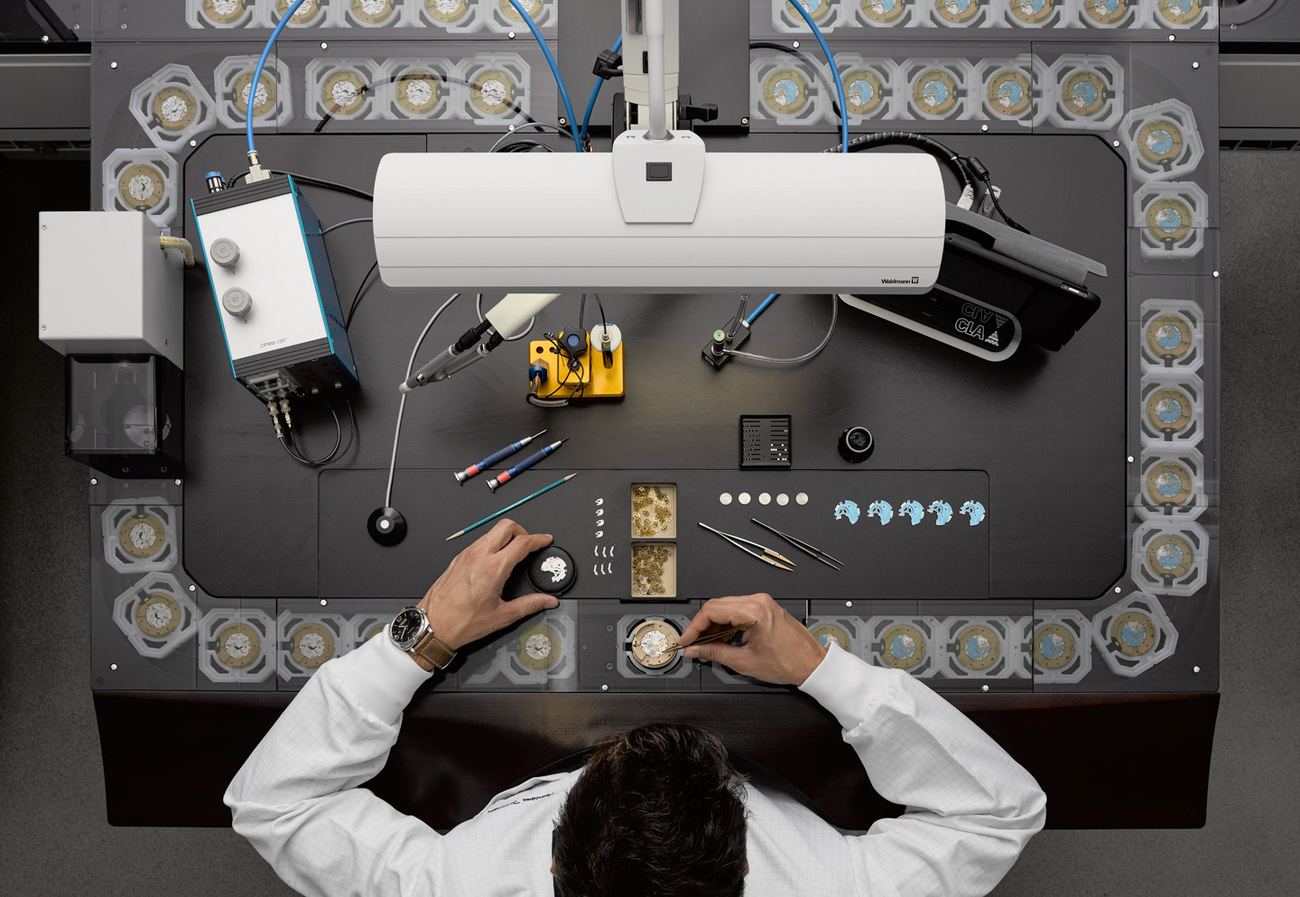 image credit : A blog to watch : "It is now possible to print a watch mecanism in 3D"
This technique works particularly well in the watch industry, as it adds a touch of industrialization, allowing brand to serve a bigger customer pool.
3D printing and visualization technology fosters mass customization
Since shoppers are constantly changing, marketers have to deal with heterogeneous groups of consumers that, although similar, have different preferences and want to be acknowledged as unique. This means that the mass production approach is becoming obsolete, as mass-customization seems to fit better the current landscape, where shoppers want a high degree of product diversity.
The new strategy empowers consumers, enabling them to adapt products to their personalities and styles so that they express themselves as individuals. On the other hand, mass-customization also helps brands optimize their production, reduce waste and inventory, and differentiate their goods from competitors'.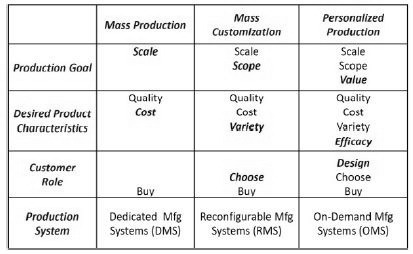 image credit : Research Gate
All this is done with the help of 3D printing, a technique that uses digital tools to implement rapidly and efficiently the shoppers' customization choices by just sending into production the 3D files associated with each order. The advantage, in this case, is that 3D printing costs the same, no matter the number of printed objects, which means that mass-customization can be offered to consumers without additional fees.
Companies worldwide are using mass customization to offer shoppers customized products co-created with them.
A relevant example of 3D printing is offered by Puma, the brand that enables sports teams to create their uniforms by providing a web2print user-friendly tool that makes designing, ordering, and manufacturing much easier and quicker. Sports clubs may add texts, number, import images, and their logos, and place them on the garments, having the certainty that the tool automatically adjusts placement to guarantee optimum printing.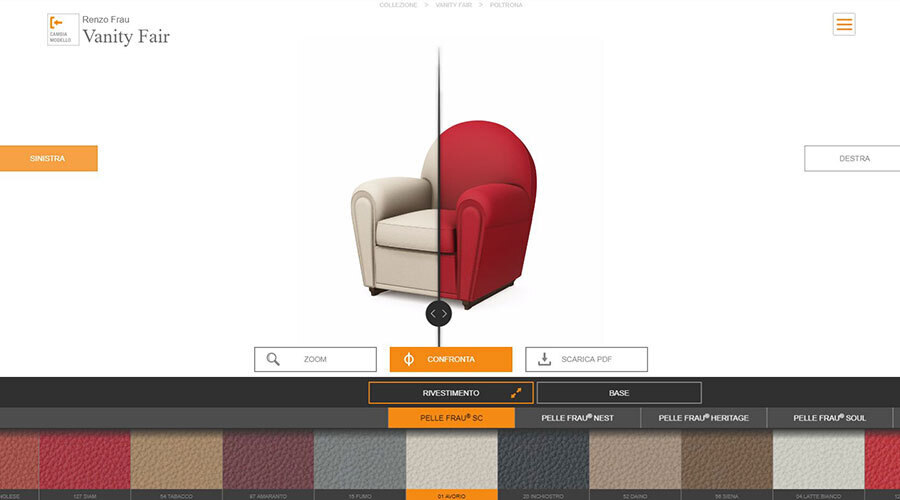 Moreover, even furniture producers make the most of 3D printing to deliver unique products. Italy's renowned heritage brand, Poltrona Frau, uses a 3D visualization tool that enables website users to analyze and customize furniture pieces. While the brand has been offering customization for decades, digital advances make the service available for consumers worldwide, enabling the company to reduce manufacturing costs and times.
Interactive 3D technology enhances omnichannel experiences.
Consumers want their favorite brands to be everywhere, from social media to the World Wide Web, from the streets to their screens. Moreover, they want all their brand interactions to complete each other and create an overall seamless approach.
As Statista points out, more than half of today's consumers in Europe and North America consider omnichannel to be essential and very important.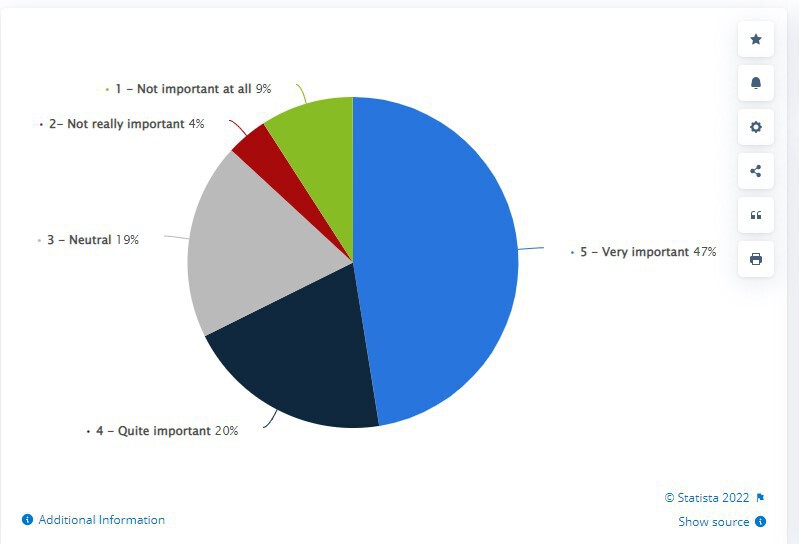 image credit : Level of importance attributed to an omnichannel strategy for e-commerce companies in North America and Europe in 2021
To deliver to such an extent, companies need to scale up their marketing and communications strategies and ensure that their online and offline presence is enough to satisfy their target audience.
Interactive 3D technology, often combined with AR features, enables shoppers to get all the benefits of an offline experience, in the comfort of their homes, by just using their phones.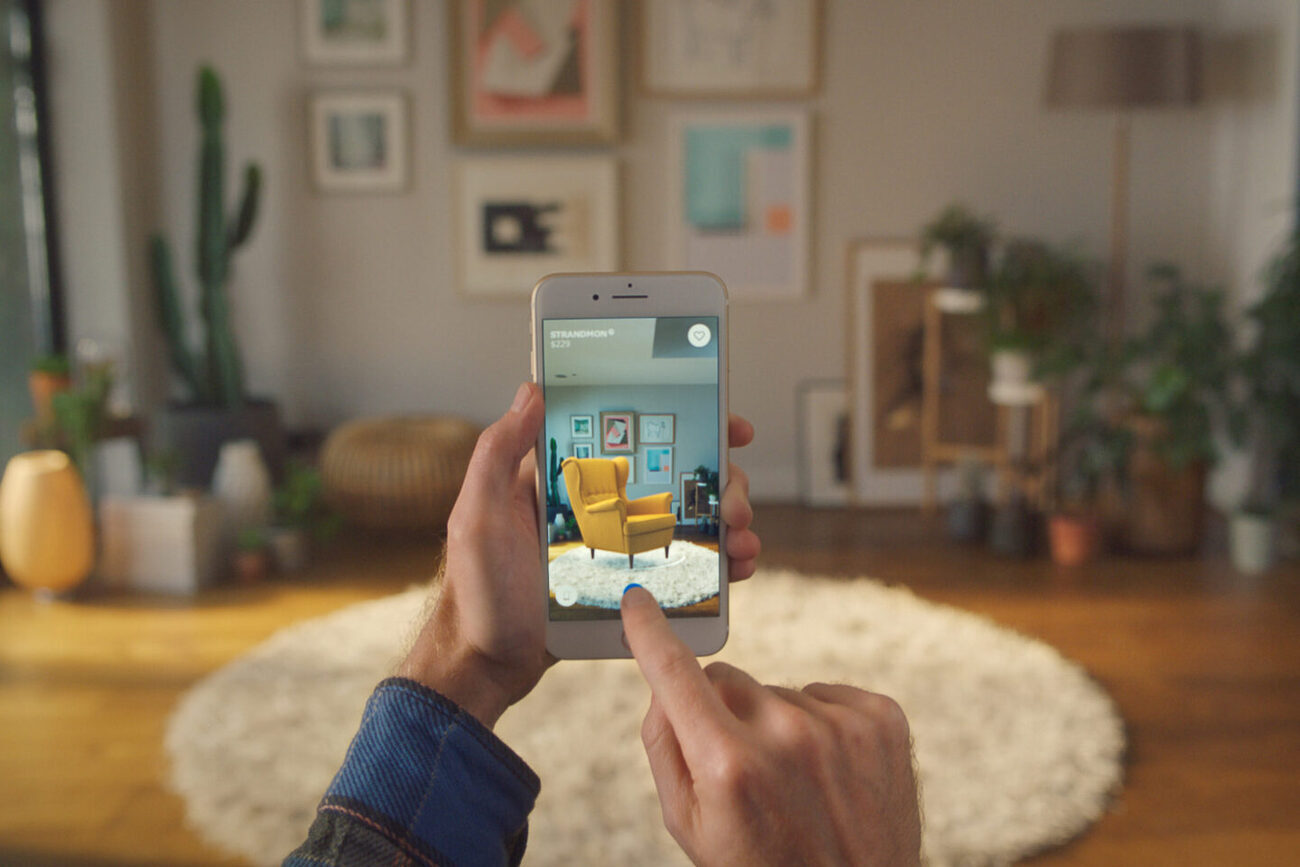 image credit : Ikea AR, Space 10
The Gucci app, for example, enables the brand's fans to inspect products and try them, using 3D visualization and augmented reality. Ikea does the same, allowing shoppers to see how a certain piece would look in their spaces.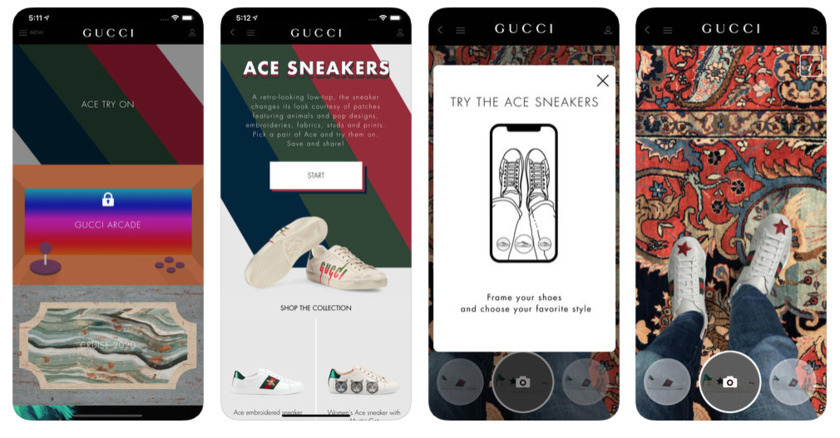 image credit : TAdviser, the Gucci App
High jewelry brand Fred also uses 3D tools, enabling customers to create and visualize products, virtually try customized bracelets, and see whether they fit their wrists and styles.
3D technology helps upscale brands address a wider audience pool
Back in the day, upscale, personalized experiences were limited to high-end audiences who had the possibility to pay premium prices for special attention. This meant that any company that wanted to foster good customer relations needed to approach a niche consumer segment to which it could cater well.
Still, as some brands grew in desirability and luxury products became affordable to emerging consumer groups, retailers identified an opportunity and a challenge: they needed to scale up and address a wider pool of customers while also ensuring they keep their standards high in terms of customer interaction strategies.
3D technology enables companies to do just that. It creates immersive, one-of-a-kind experiences that drive engagement. As we learned from our projects, when 3D technology is involved, shoppers spend more time on a product's page, analyzing and playing more with items, similar to what they would do in-store.
Three-dimensional visualization tools help brands replace white-glove experiences and generate similar consumer feelings on digital shopping platforms, thus increasing conversions and loyalty.
Apviz enables brands to scale-up and responds to consumers' needs
Apviz enables worldwide brands to scale up by offering them access to intuitive, easy-to-use 3D technology that helps visualize and try-on products. Discover our SaaS features and contact us for a month of free access.