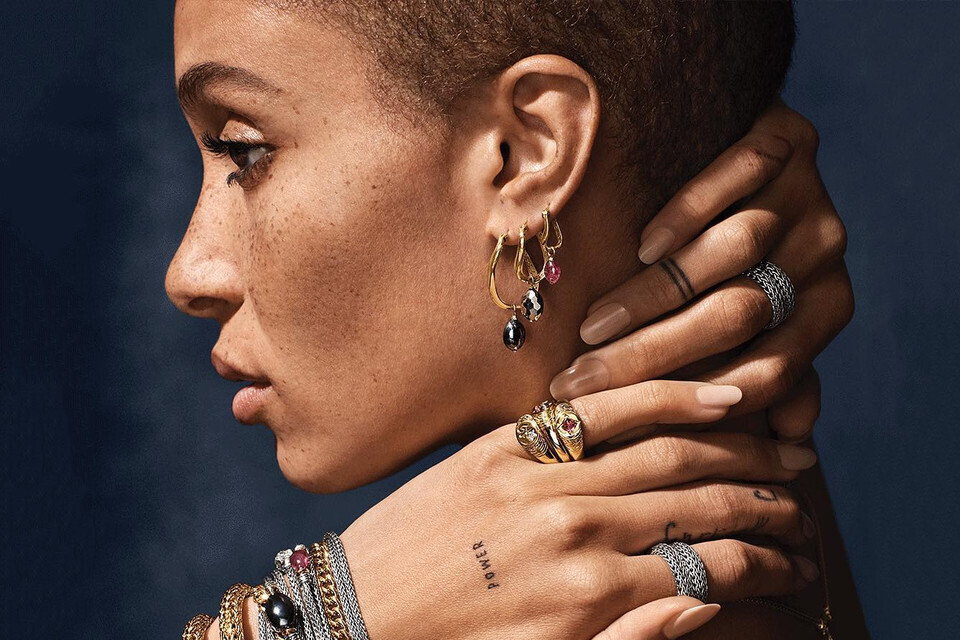 United States jewelry was born in 19th century Manhattan
The history of U.S. jewelry brands is associated with the lower Manhattan jewelry district, where, in the late 19th century, many manufacturers and designers would have their headquarters.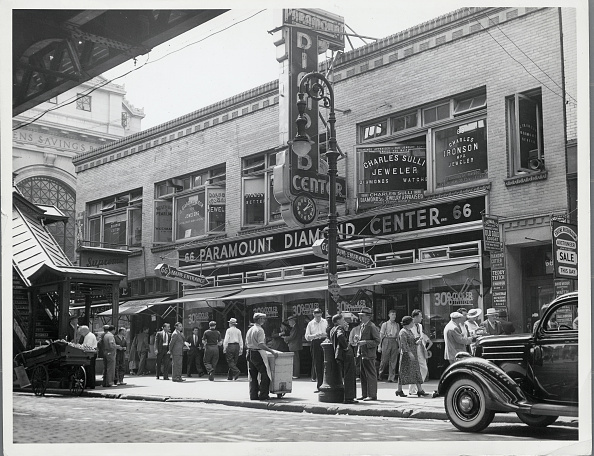 Image credit : Paramount Jewelry exchange, 1931 (NYC Jewelers)
Back then, many pieces were made domestically, in the U.S. Still, those which involved exotic materials, like corals and diamonds, were imported from abroad, which made them stand out and positioned the person that would wear them as socially and financially potent. In time, jewelry making moved from workshops to factories. Hand craftsmanship was substituted by mechanized production, which meant that companies could supply a wide range of products to audiences in the country and abroad. This is what led to U.S. jewelry growing into what is expected to be a $60 billion industry, by 2025, according to Statista.
Market overview, in 7 facts
In 2018, the United States had over 20,000 brick-and-mortar jewelry stores
The same Statista reports that, in 2018, there were over 20,000 brick-and-mortar jewelry stores in the U.S., individual outlets, as well as those included in shopping centers and malls. Their yearly sales, in the 2013 - 2018 timeframe, have surpassed $30 billion.
1. Tiffany & Co., United States' jewelry sweetheart
Tiffany & Co., which now is an iconic American jewelry brand, started its operations in Lower Manhattan, in 1837, founded by Charles Lewis Tiffany and Teddy Young.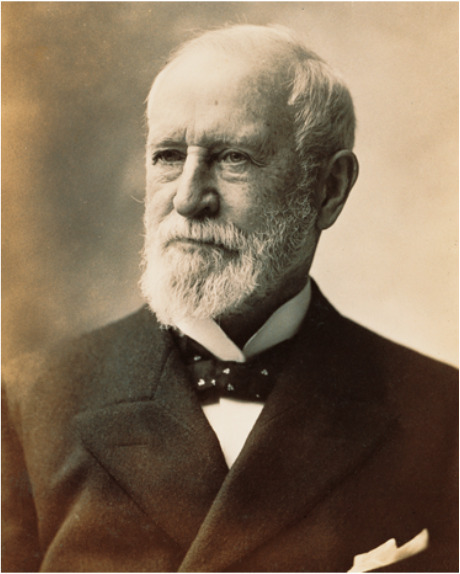 Image Credit : Charles Lewis Tiffany
The first American producer to win an award of excellence at the Exposition Universelle in Paris, in 1867, the company developed in the 1900s, under the artistic direction of Louis Comfort Tiffany, a designer whose creations were inspired by nature.
The brand is considered the creator of the modern engagement ring, and known worldwide for one of the most iconic movies of all time, Breakfast at Tiffany's, starring Audrey Hepburn. Moreover, the company is a constant presence in Deloitte's Global Powers of Luxury Goods, ranking 18th, in 2020. Tiffany & Co.'s portfolio isn't limited to just jewelry, as it also includes timepieces, sterling silverware, china, crystal, stationary, fragrances and accessories.
2. Tiffany & Co. has 326 stores worldwide and a yearly turnover of $4.4 billion
Although it started as an American brand, Tiffany & Co. now has 326 stores worldwide, with more than half located in the U.S. (94) and the Asia-Pacific area (91), according to Statista.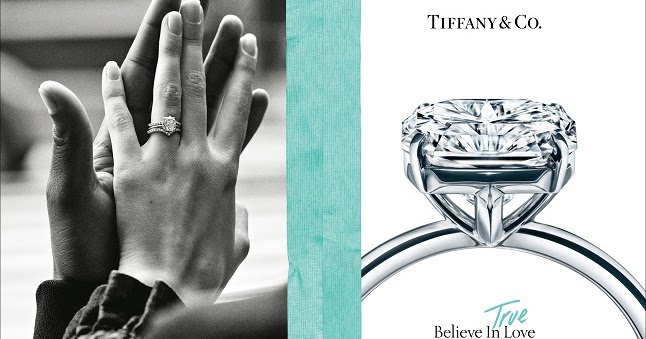 Image credit : Tiffany&Co "Believe in True love" campaign
The company's turnover in 2019 amounted to $4.4 billion. In 2018, the company's jewelry sales in the U.S. alone reached $1.79 billion. In January 2021, LVMH Moët Hennessy Louis Vuitton, purchased Tiffany & Co. for $15.8 billion.
3. Signet, the industry leader
The U.S. jewelry market leader is Signet Jewelers, a company that was founded in 1949, in the U.K., under the name of the Ratner Group and which now has its domicile in Bermuda and its headquarter in Ohio.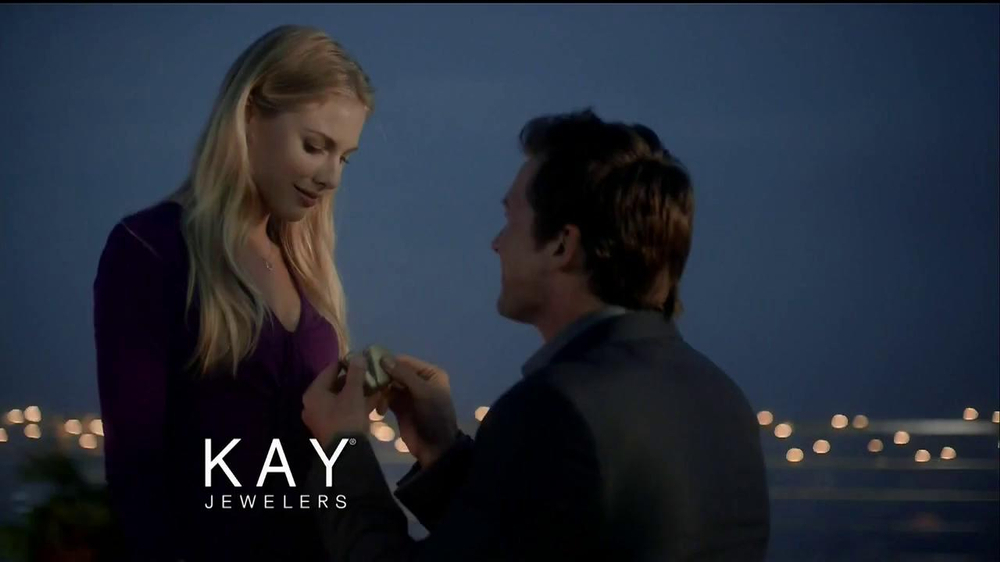 Image credit : Kay Jewelers campaign " The moment"
According to Statista, in February 2020, Signet was operating 2,628 stores in the U.S., 1,187 under the Kay Jewelers brand, 630 under Zales, 555 under Piercing Pagoda and 251 under Jared. Still, late 2020, the company announced it would not reopen 150 of its North America stores that were closed as a repercussion of COVID-19 measures and that, by the end of the year it would also be closing another 150 physical locations around the world.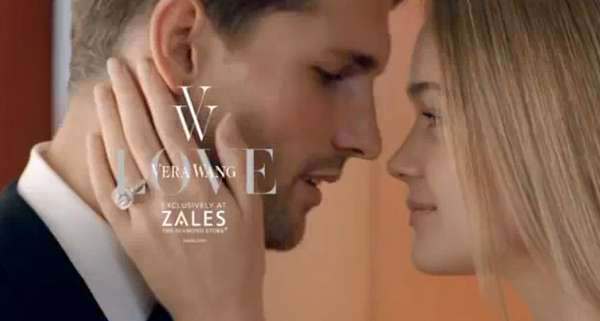 Image credit : Zales x Vera Wang Engagement ring collaboration
With brick-and-mortar stores shutting down, Signet is focusing on e-commerce. Between March and October 2020, the company conducted over 100,000 virtual by-appointment private shopping consultations, which offer shoppers the opportunity of talking to store associates, to choose and design customized jewelry. In 2020, Signet's global turnover was ​​**$5.2 billion**, from jewelry, watches and associated services. Worldwide, the company employs over 20,000 people.
According to Statista figures, in 2018, the U.S. market alone generated sales of $5.1 billion for Signet.
4. Cartier targeted the rich Americans since 1909
The House of Cartier was founded in 1847, in Paris, but it was in 1909 that it established its first New York City flagship store, on the world-renowned Fifth Avenue. Back then, Alfred Cartier bought the beautiful mansion, as he was targeting America's millionaires, with whom he was familiar, due to their interactions with the Paris shops.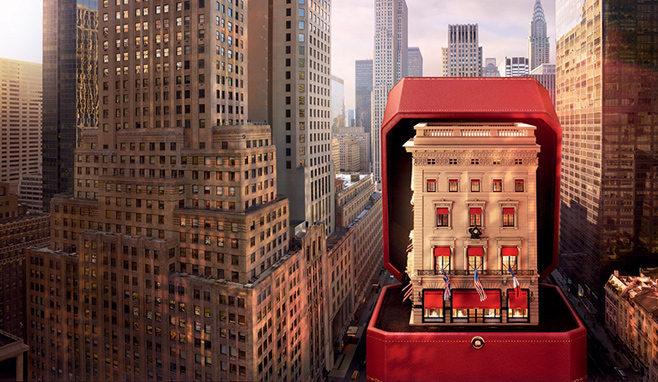 Image credit : Cartier reopens his legendary Flagship store (Fashion Network)
With an excellent reputation in making some of the finest jewelry in the world, Cartier was a destination for business people like J.P. Morgan or celebrities like Elisabeth Taylor, as Mercury News reports. Today, there are 28 Cartier stores in the United States.
5. The wedding jewelry market in the U.S.
In 2019, there were 2.02 million weddings in the U.S., but that number decreased in 2020, due to the COVID-19 pandemic, reaching 1.2 million. Prior to the pandemic, the average cost for a wedding was $24,000, going as low as $20,000, in 2020.
As evidence shows, the wedding market is important for United States jewelers. In terms of wedding rings sales, the U.S. is the world's largest consumer, after the Asia Pacific. The two are expected to account for approximately 65% of the global market share by the end of 2027. In America, according to DeBeers 2019 figures, more than 70% of brides-to-be receive a diamond engagement ring.
6. Half of Signet's 2020 North American sales is represented by bridal jewelry
For Signet, in 2020, bridal jewelry represented 51% of North American sales, while fashion accounted for 43%. For Tiffany & Co., though, things look differently, as engagement jewelry - which includes engagement rings and wedding bands - accounted for 21% of American sales, in 2019.
Image credit : Tiffany & Co wedding campaign, 2015 (Female mag)
According to the company's report, jewelry from this category is made of diamonds, platinum and / or gold.
7. The United States plays an important role in global jewelry, precious metal and gem trades
In 2019, according to the Observatory of Economic Complexity (OEC), the United States was the world's second largest exporter of precious metals, gems and jewelry, as it was responsible for producing goods worth $46.6 billion.
The main destinations were the United Kingdom, India, Switzerland, Hong Kong and Canada. In 2019, the United States imported precious metal, gem goods and jewelry valued at $53.5 billion, from countries like India, Israel, Canada, Mexico and the United Kingdom.
Strategies for attracting consumers : 4 examples
1. Traditional brands are going omnichannel
Adobe Analytics figures point out that online jewelry sales in the United States increased by 66% in November and December 2020, compared to the same months of 2019.
In a world led by Amazon and the Internet, jewelers are understanding the importance of having their own direct-to-consumer sales platforms, as well as of delivering omnichannel experiences. In its report, Signet details a three-year transformation plan, called the "Signet Path to Brilliance", which targets transforming the company into the omnichannel jewelry category leader. In order to do so, the group wants to coordinate its online and offline efforts, while focusing on the customer experience.
The organization plans to invest in its platforms, build an excellent mobile experience that converts, as well as drive digital innovation. For its brands, Jared and Kay, Signet used its financial resources and talent to develop a dynamic platform which enables high quality imagery, as well as online customization tools. Moreover, the company places much importance on agility, as it focuses on constantly innovating. Tiffany and Co., on the other hand, is also investing in e-commerce. Even if, in fiscal year 2019, only 7% of its global sales were made through the brand's e-commerce websites, catalog or by phone, the iconic jewelry producer sees digital channels not only as sources of conversion, but as excellent means of driving store traffic.
2. Jewelry retailers are focusing on better performing stores

Image credit : Zales store in a mall (Business Insider)
For many years, e-commerce has been considered the death of brick-and-mortar retail. Still, nowadays, companies are understanding that the two environments, online and offline, may complement one another and offer better results together. With brands wanting to take advantage of the benefits of omnichannel, many are optimizing their real estate footprint.
This means that they are only keeping the stores that are located in the best areas and which justify their investments. For these, companies have important plans, as they are working on new, innovative concepts. Signet reduced its real estate footprint by 13%, between 2016 and 2019. The company confirmed it will continue the process, closing its stores in malls that are declining, as well as opening new locations in areas that have potential. Still, the brand isn't the only one to have shrunk its retail surface. Tiffany's & Co. has also closed stores around the world.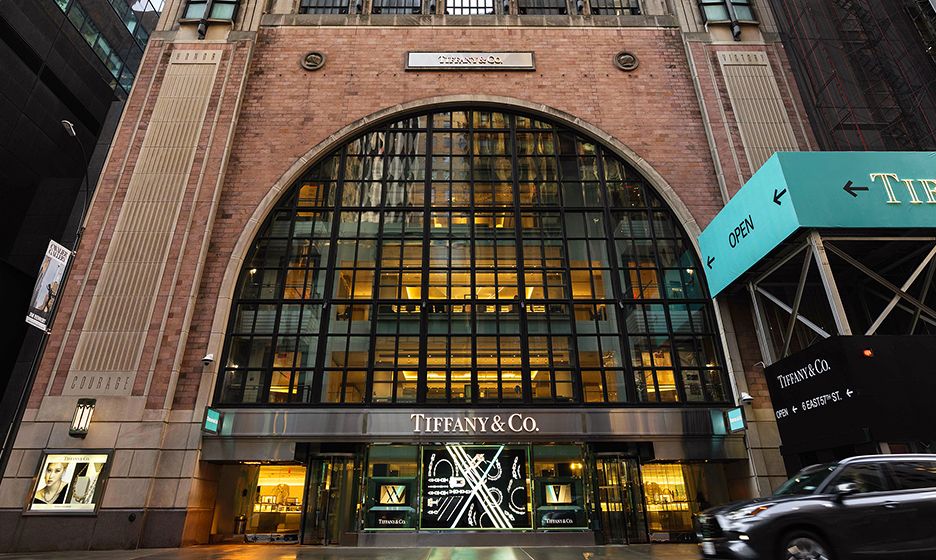 Image credit : Tiffany Flagship store, 57th Street, New York
3. High-end fashion brands want a share of the pie
Only 20% of the world's jewelry is branded, but luxury brands intend to change that, according to McKinsey & Company data, quoted by the New York Times. As the market poses great opportunities for companies worldwide, more and more luxury players are considering expanding their reach and penetrating the high jewelry category.
In fact, Louis Vuitton, bought two large diamonds in 2020, the 1,758-carat Sewelô and the 549-carat Sethunya. This, of course, made industry professionals consider that the world's most valuable luxury brand has a strong interest in expanding its fine jewelry collections.
4. Emerging designers are creating minimalist, but precious pieces
The pandemic has driven interest around gold jewelry, making consumers feel like they should invest in pieces that keep their value in time. Still, consumers did not give up on aesthetics, as they showed much interest not only in the traditional brands, but also in contemporary designers that are emerging.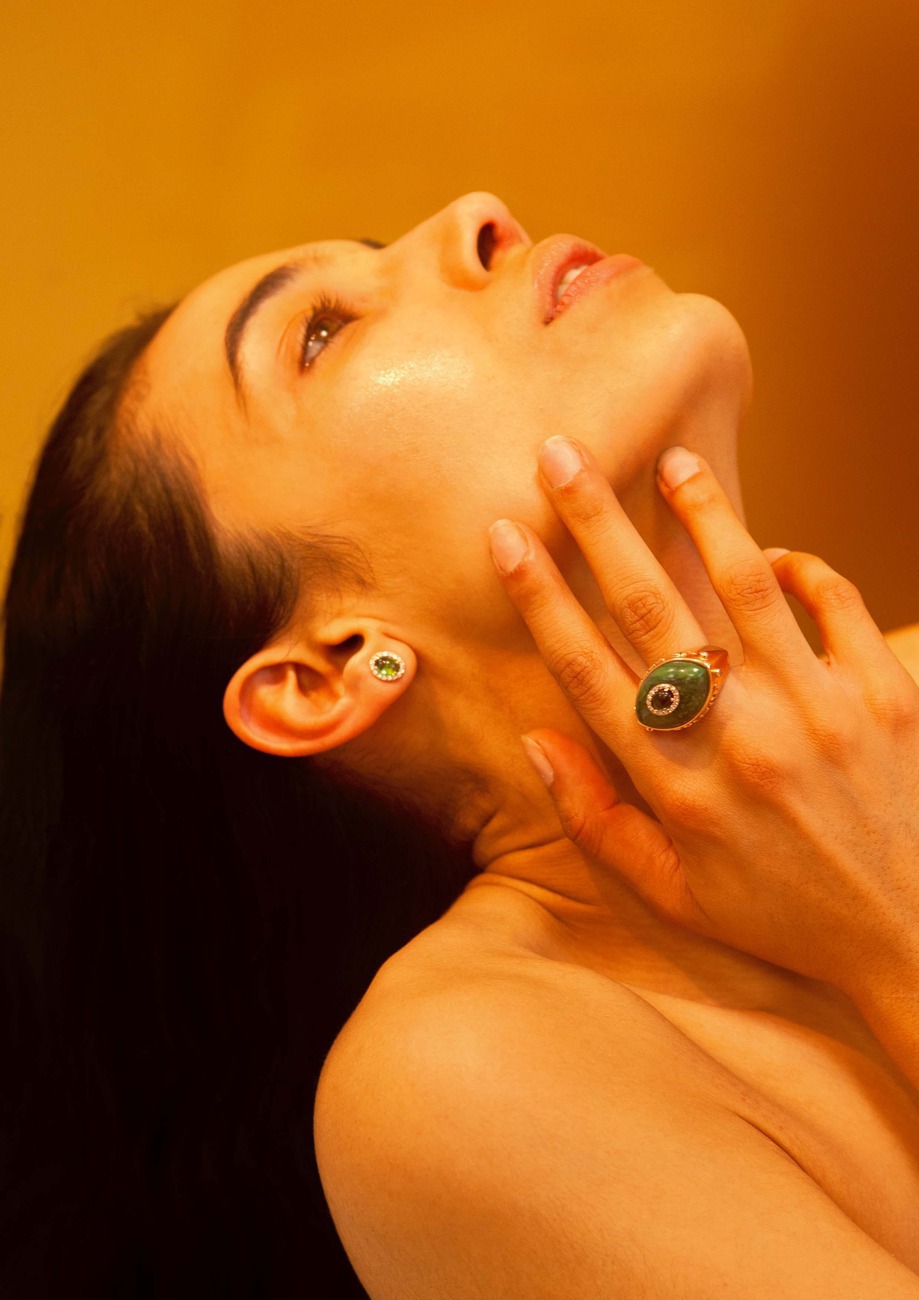 Pieces from Marlo Laz, for example, the brand created by New Yorker Jesse Marlo Lazowski, are inspired by Indian culture, taking the shape of modern talismans, made of gold and fine gemstones.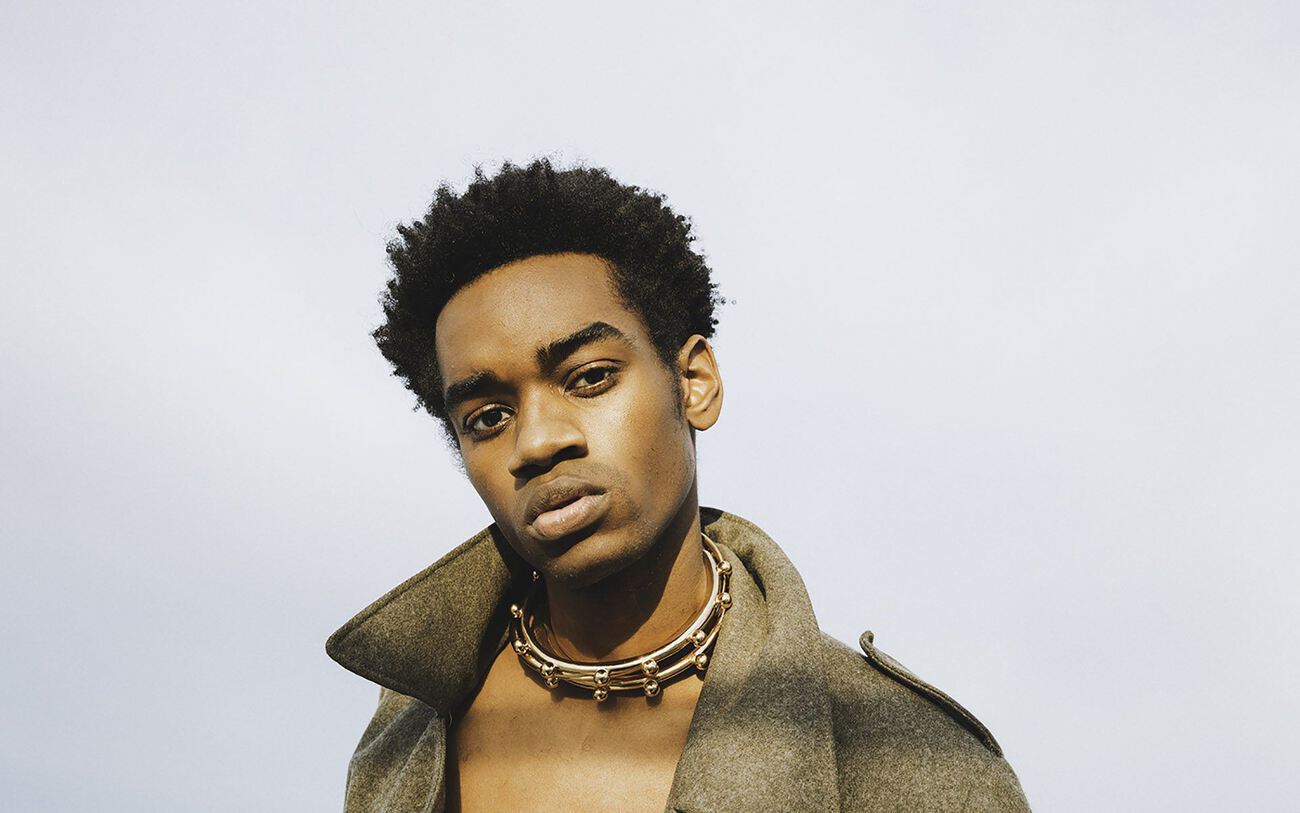 On a different spectrum, Jameel Mohammed designs gold jewelry for its brand Khiry, using imagery and motives from the African diaspora. For his collaboration with Net-a-Porter, the Brooklyn-based designer created a fine jewelry collection which used diamonds and gemstones. Product prices range from several thousands of U.S. Dollars, to tens of thousands.