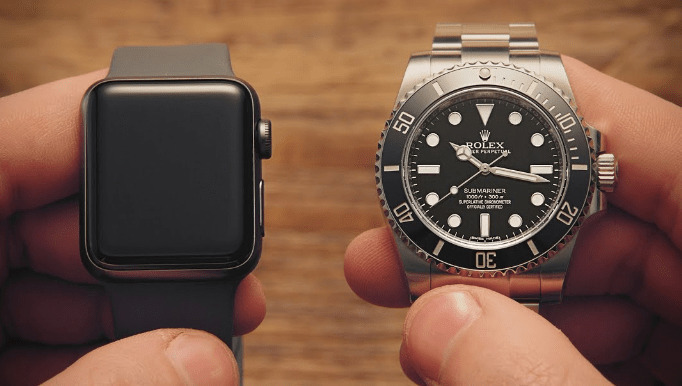 Why is your watch not Swiss? How the U.S. smartwatch industry is disrupting the watch market
The wristwatch history across the world
Watches date back to the Middle Ages, as, in 1306, history documents the first wheel clock, which was found in Milan's St. Gotthard.
In Germany, monks were some of the first-ever to use mechanical wheel clocks. These were extremely big and, in most cases, impossible to move due to their sizes. Monks would use them to regulate their lives and distinguish between prayer and working hours.
In the XVth century, pocket watches became famous for men, while XIXth century, women started wearing bracelets that would have a watch attached to them. These were mainly used for adornments, then telling time, but they were still some of the first versions of today's wristwatch. The first woman to ever own a watch around her wrist was Queen Caroline Murat, Napoleon's sister, which received a piece made by Abraham-Louis Breguet in 1812.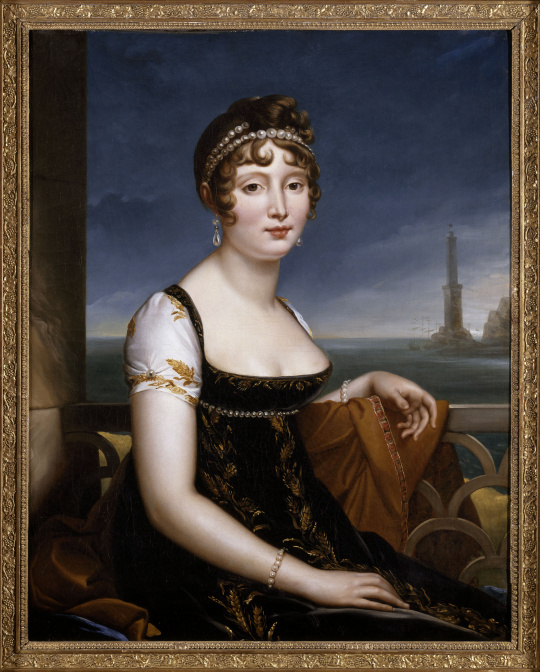 image credit : Queen Caroline Murat's Portrait( in Naples), Images d'art
It was almost a century later that men also started wearing wristwatches. This happened as a consequence of a need. Aviation and navy members needed their hands free when telling time, so a pocket watch was no longer an option.
The XVIIIth century industrial revolution contributed to the mass adoption of watches. The parts' prices were reduced due to the automatization of processes. Moreover, artificial light sources enabled people to work after sundown, which made it necessary to measure and assess time, going beyond the sun's movements.
In this context, between the XVIIIth and XIXth centuries, many heritage watch producers were founded. These include names like Patek Philippe, Jaeger-LeCoultre, A. Lange & Söhne, Cartier, Omega, Heuer and many more.
The Swiss watch industry
The Swiss watch industry was born in the XVIth century, in Geneva, as a result of Jean Calvin's reform, which banned citizens from wearing ornamental objects, thus limiting the activity of jewelers. This measure directed their attention toward watchmaking, which led them to establish the Watchmakers Guild of Geneva in 1601.
Almost two centuries later, Geneva was exporting over 60,000 watches per year and was known worldwide as a provider of excellent pieces.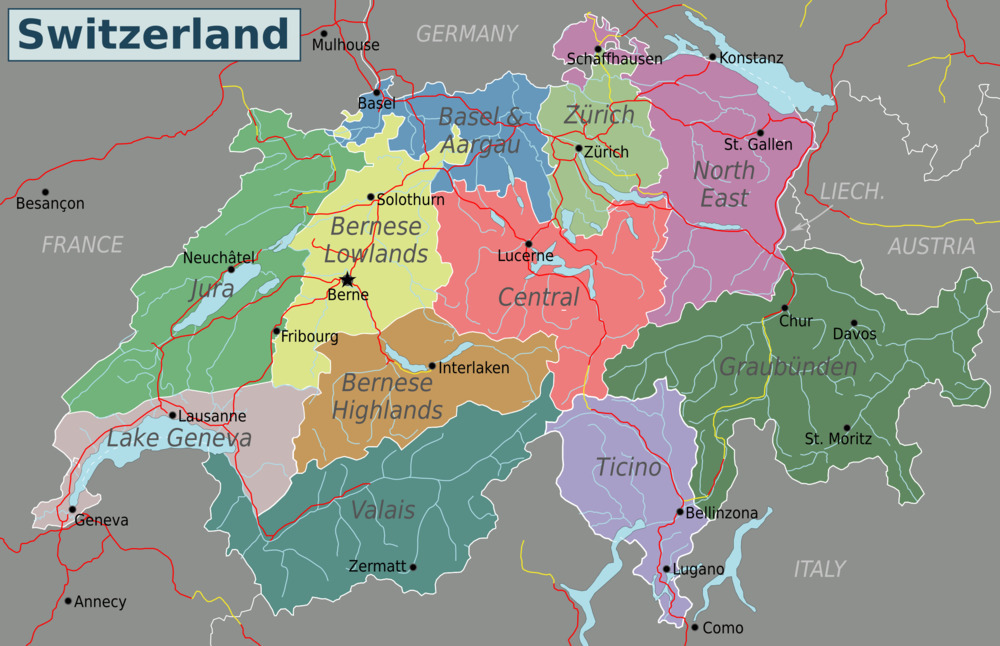 image credit: "John Calvin's autority & the birth of the swiss watch industry" (Monochrome)
Highlights of watchmaking in Switzerland
Although they were not the first to create watches, the Swiss have been the most successful even from the beginning, as many of today's innovations are attributed to them.
image credit: The 1rst Chronograph by Louis Moinet
Some of the highlights associated with the Swiss include:
The perpetual watch - an early version of what we today call the self-winding watch, was created by Abraham-Louis Perrelet in 1770.
The chronograph - first created by Louis Moinet in 1816.
The pendant winding watch - invented in 1842 by Adrien Philippe, who cofounded the heritage Patek Philippe brand.
The first automatic watch - produced in Granges in 1926.
The first quartz wristwatch - created by the Centre Electronique Horloger, in Neuchâtel, in 1967.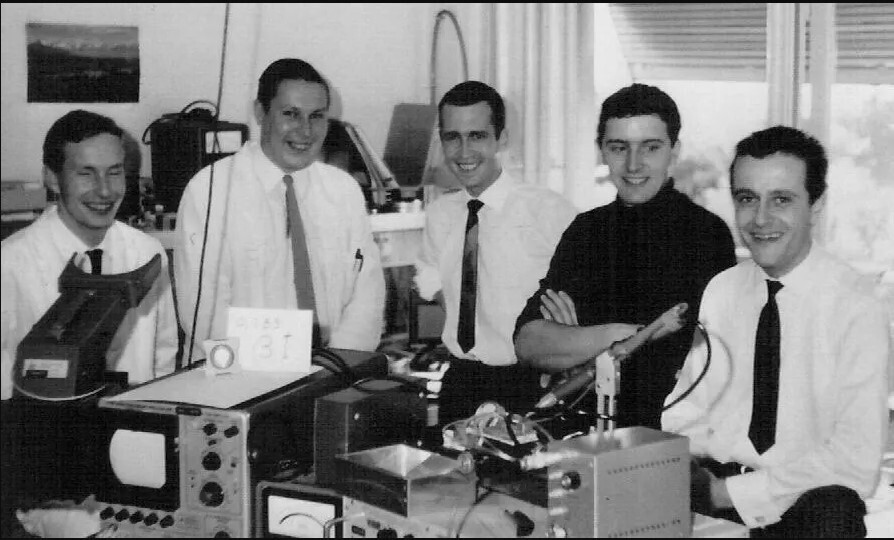 image credit: Ingeniors from Watchmaking electronic center in Neuchatel that inveted the fitst quartz watch beta 1 (1967) Bilan
Moreover, watchmakers from Switzerland became known worldwide for producing complicated timepieces and contributing to the development and growth of the industry by introducing functions like the flyback hand, the perpetual calendar, and modern LED and LCDs.
The oldest Swiss watch brands
Blancpain
Blancpain is known as the world's oldest watch manufacturer, as the company was founded in 1735, by Jehan-Jaques Blancpain, in Villeret, Switzerland. The producer started his activity by delivering timepieces for the French navy. Today, Blancpain is one of the most reputable luxury brands in the world, as its image reflects the know-how and prestige of Swiss horology.
Apart from its heritage and long tradition, Blancpain is also known for its expertise. The house is highly appreciated for what appears to be the most complicated mechanical watch ever manufactured. Issued in just 30 pieces only, launched one per year, Blancpain 1735 includes a Tourbillon, a minute repeater, a perpetual calendar, and a split chronographer.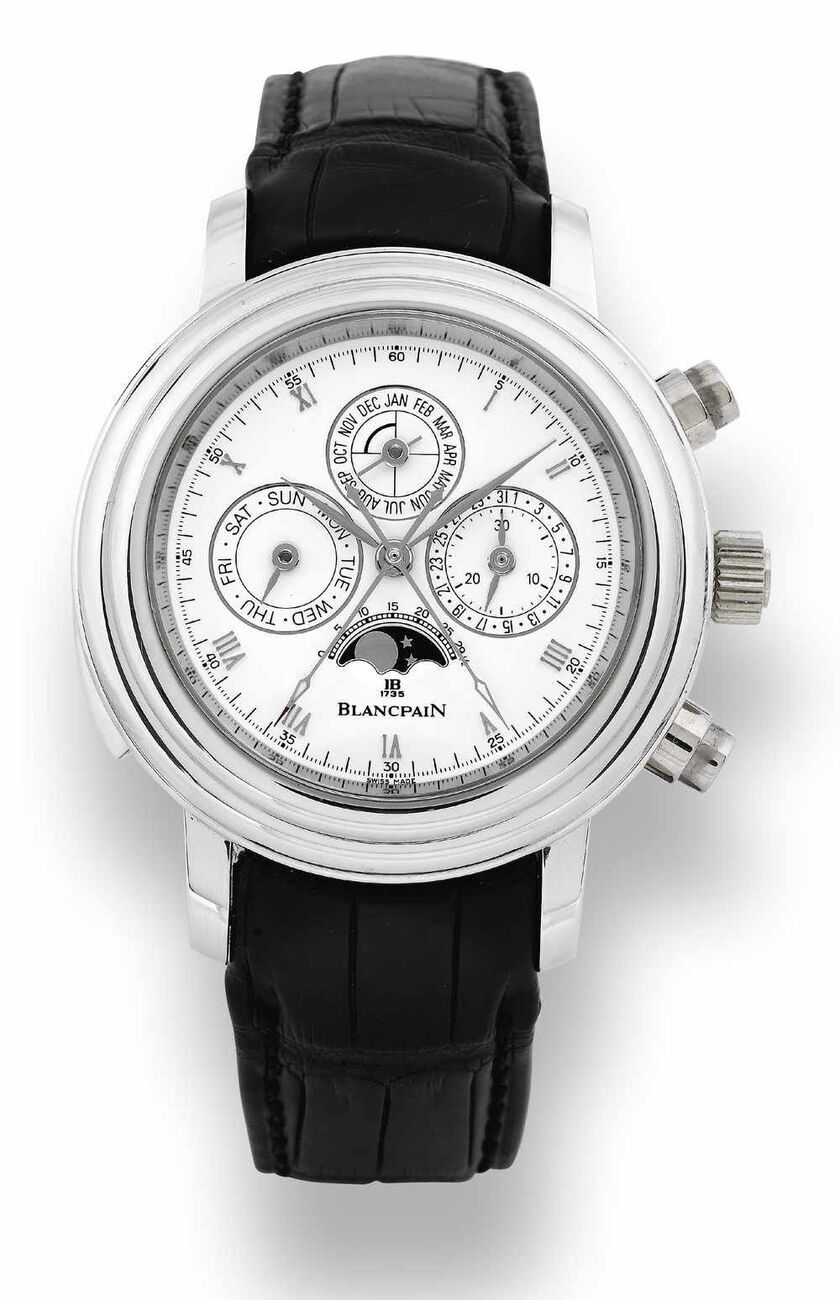 image credit: Blancpain 1735 Grand complication, Rob Report
Jaquet Droz
Jaquet Droz was founded in 1738, by Pierre Jaquet Droz, in La Chaux-de-Fonds. The craftsman had a solid dedication to fine horology, as he transformed his timepieces into works of art, particularly appreciated by the wealthy.
Nowadays, Jaquet Droz is owned by the Swatch Group and has four brick-and-mortar stores around the world - 3 in Asia and one in its native country.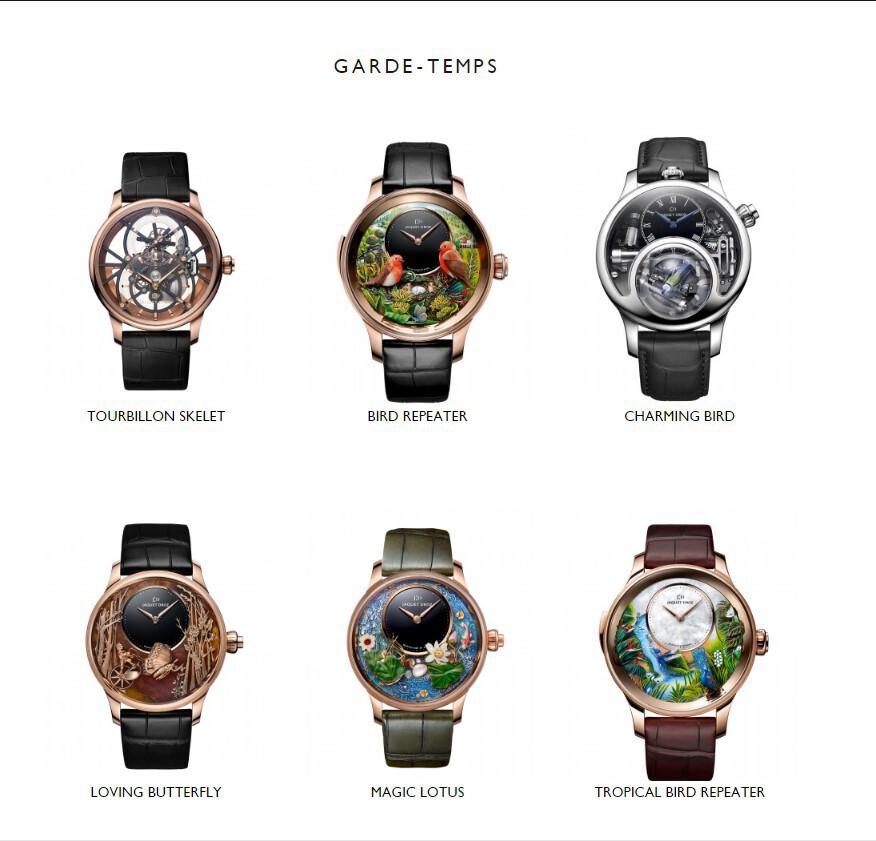 image credit : Garde temps collection from the Jaquet Droz' website
Favre-Leuba
Abraham Favre became an official watchmaker in 1737 when he opened his workshop in Le Locle, Switzerland. In 1815, the company became known as Favre-Leuba due to the association between Abraham Favre and Auguste Leuba.
Although the company was sold around 1980, its activity was revived in 2011. Now the brand makes extremely technical timepieces with impressive functionalities like measuring altitude and air pressure.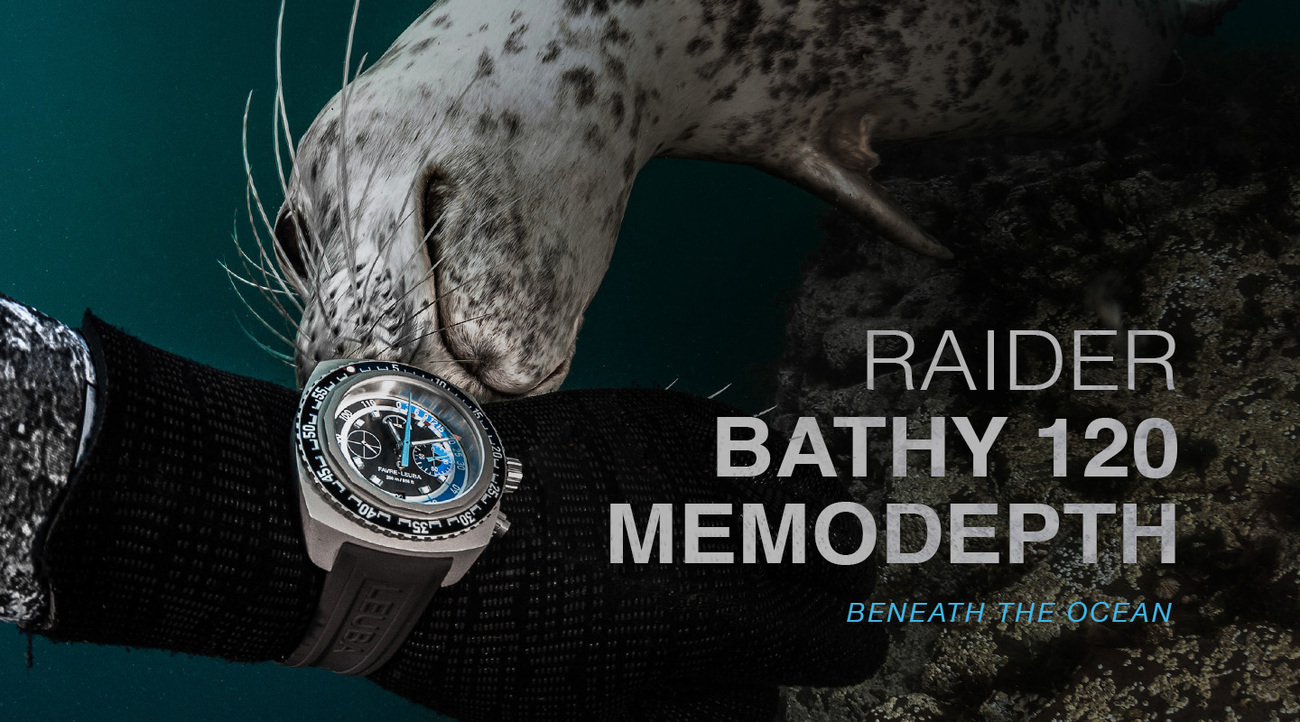 image credit : Favre-Leuba's campaign for the Diving watch Raider bathy 120 memodepth that displays current dive depth up to 120m
Vacheron Constantin
Vacheron Constantin is the oldest watchmaker in the world to have worked without interruptions since it was founded in 1755 in Geneva. The brand is the living image of luxury, Swiss watchmaking, expertise, and prestige.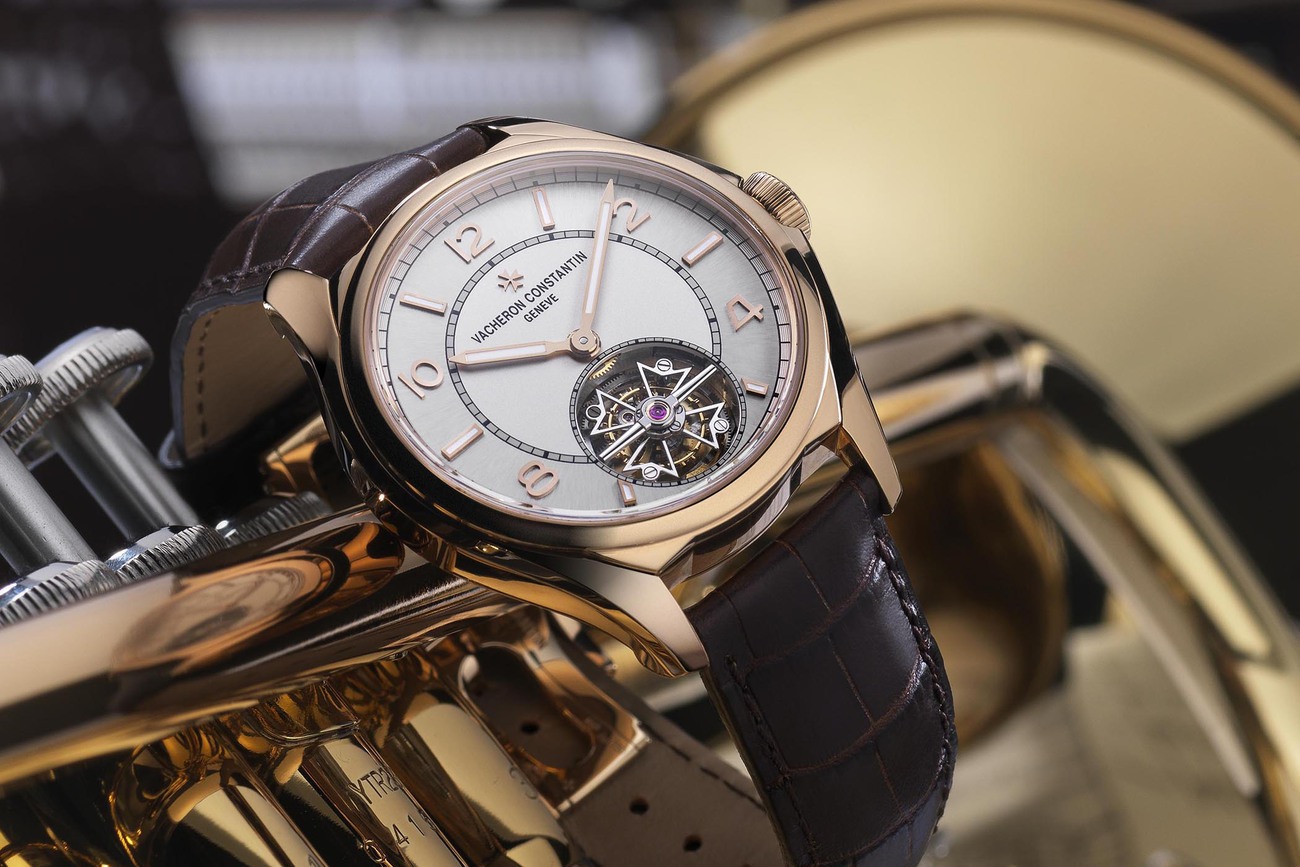 image credit : Vacheron Constantin FIFTYSIX Tourbillon automatic watch (Monochrome)
Japanese brand, Seiko, induced the quartz crisis
In the first part of the 20th century, Switzerland was the leading exporter of watches, as 95% of the world's production came from there. Its fundamental values were craftsmanship and quality, which consumers across the globe highly appreciated.
Things changed, though, when, in 1969, the Japanese brand Seiko started flooding the market with industrially manufactured products with quartz mechanisms and prided themselves on their precision. With a fresh marketing approach directed toward consumers with medium incomes, the brand positioned itself as an excellent, good-quality alternative to what shoppers started to perceive as costly, inaccurate Swiss watches.
This led to what we now know as the "quartz crisis," a period in which the Swiss industry suffered enormously while the Japanese and American ones enjoyed great development opportunities.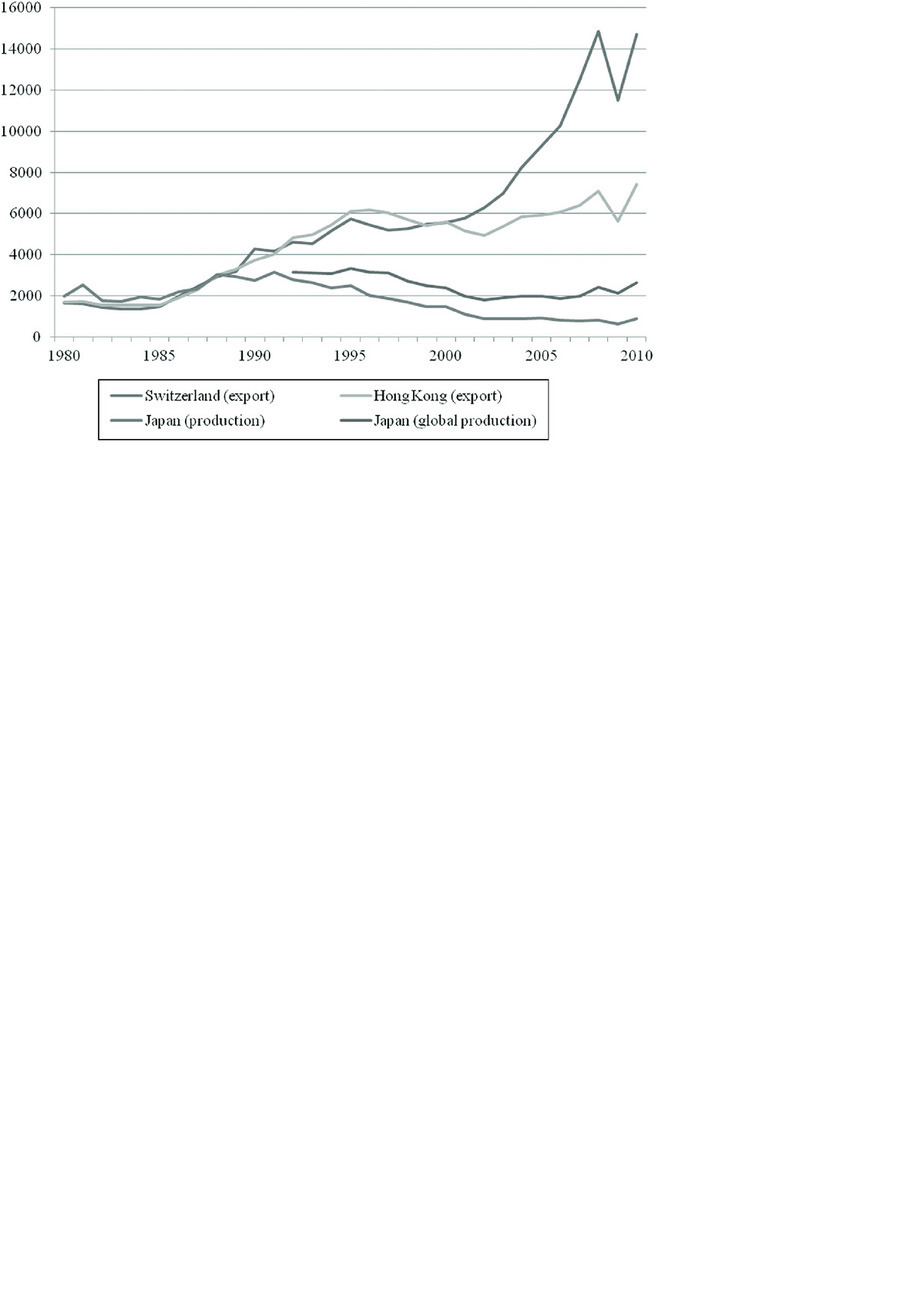 image credit : Watch exports & production comparaison Japan, Switzerland & Hong Kong (Research Gate)
The plunge led to many heritage manufacturers closing their business, gravely reducing Switzerland's industry. In 1983, the country had only 600 producers (compared to 1,600 in 1970) and 28,000 employees (compared to 90,000 in 1970). Extremely hit, the Swiss watch industry lost its appeal and global power.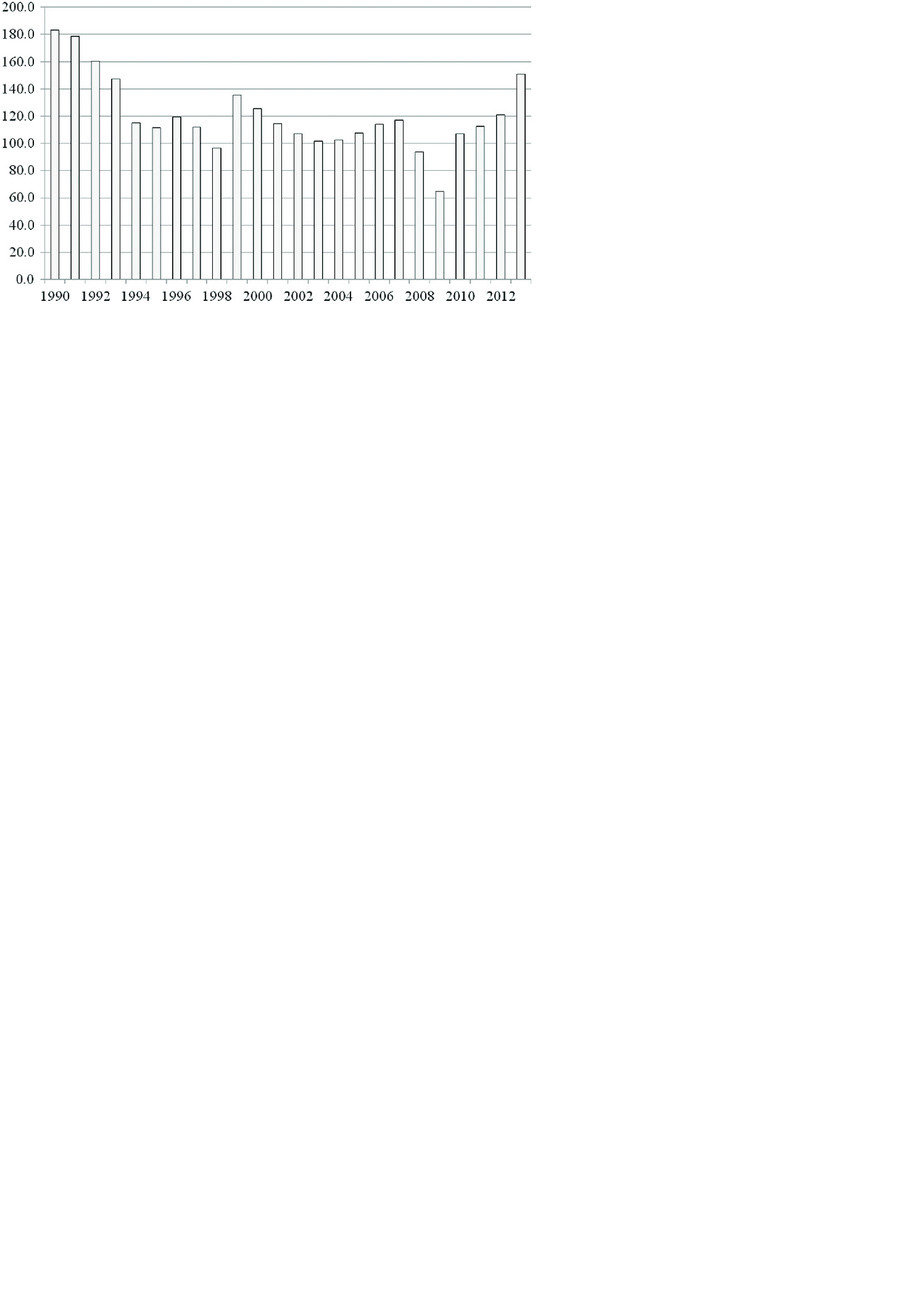 image credit : Seiko Holdings, watch sales, in billions of yen, 1990-2013 (Research Gate)
How Swatch saved the Swiss watch industry
Worried about the watch market, in the early 1980s, Swiss banks got involved and coopted Nicolas George Hayek, a management consultant, to find a solution to redeem Swiss watchmakers.
His strategy was to unite the largest watch groups and create a new, fresh quartz collection at an affordable price. This is how the Swatch Group was born. The company created fun, versatile, wearable designs that competed directly with brands like Seiko.
The products were so popular and appreciated worldwide that they repositioned Swiss producers, enabling upscale, heritage brands to work their way up to world domination once again.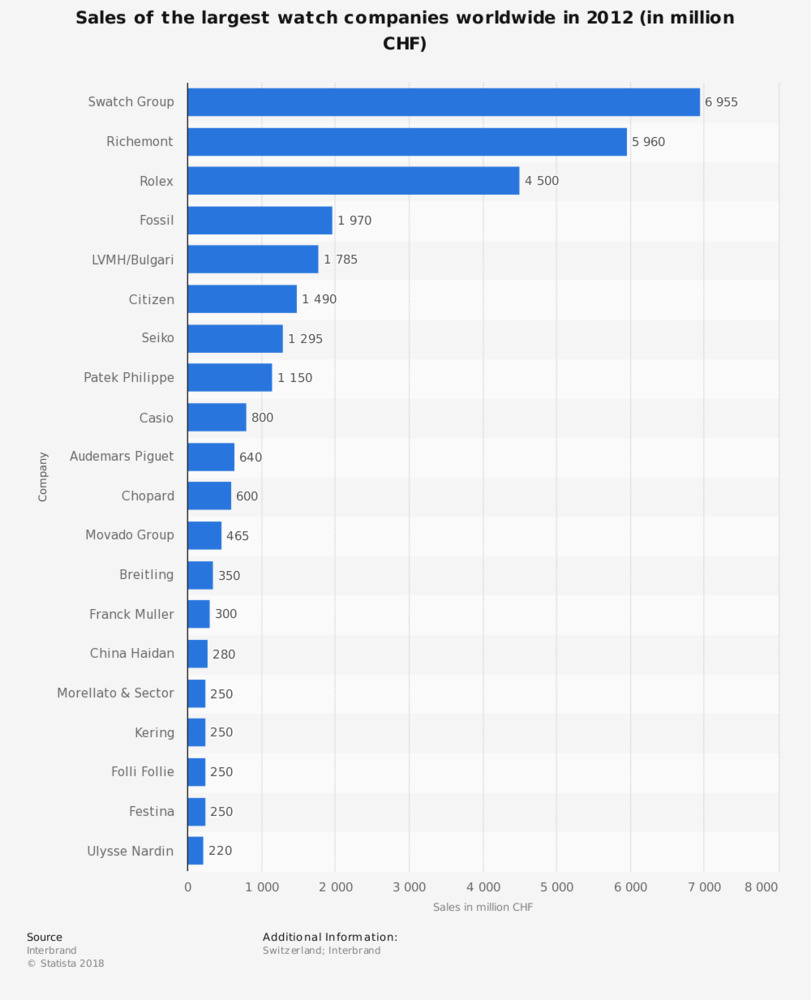 image credit : Interbrand, Statista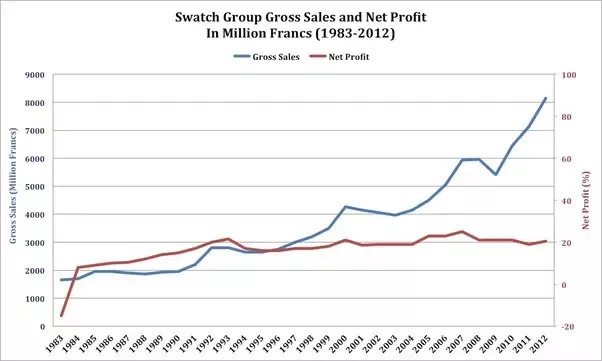 image credit : Quora
Nowadays, the Swatch Group is the world's largest watchmaking group. It includes brands like Blancpain, Breguet, Glashütte Original, Harry Winston, Omega, Longines, Tissot, Mido, Hamilton, Certina, and Rado. In 2021, the group's turnover was approximately 7.31 billion CHF, according to Statista.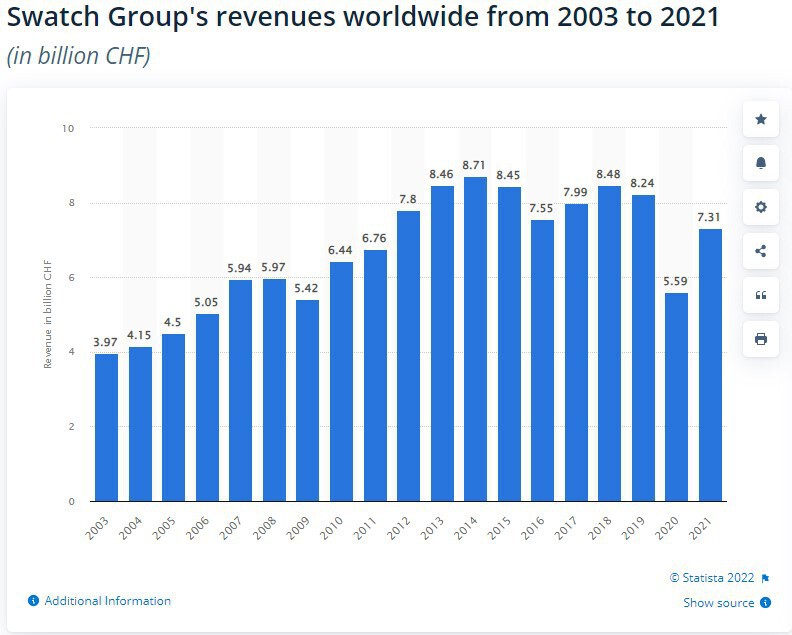 image credit : Statista
The Swiss watch industry nowadays
Nowadays, the Swiss watch industry is thriving, as the country's authentic pieces benefit from notoriety and desirability. According to the ​​Federation of the Swiss Watch Industry FH, the country exported a record-breaking 22.3 billion CHF worth of watches in 2021. The primary destinations were the United States and China, while the most successful category was represented by fine luxury watches, valued at over 3,000 CHF / piece. This export category increased 9.7% in 2021.

image credit: Main market for swiss watches in 2021
Out of the 700 watch producers in Switzerland, the most prolific appears to be Rolex, which, in 2020, dominated the global market, accounting for almost 25% of worldwide Swiss watch sales.
The U.S. smartwatch industry: bursting the Swiss bubble
Disrupting the game: the Apple watch
In 2015, Apple launched the Apple Watch, an innovation that became extremely popular with audiences. The same year, the American product was the best-selling wearable device globally, as consumers shopped for 4.2 million such items.
The product was seen by many as a disruptor of the watch industry, but Swiss companies were not very impressed with the competition. According to CNBC, in 2015, Jean-Claude Biver, LVMH's watch division president and Tag Heuer's CEO, declared that the Swiss industry has nothing to be afraid of, as smartwatches can't become a status symbol and can't be passed from one generation to the other.
In December 2020, the brand announced that 100 million people worldwide were wearing the Apple watch. Moreover, since 2019, Apple has been the best-selling watch globally, surpassing Rolex.
Moreover, according to the smartwatch analysis published by Allied Market Research, in 2019, Apple shipped 50% more watches than the whole Swiss industry.
The U.S. dominates the smartwatch market
The Smartwatch Market Report assessed the global industry at $20.64 billion in 2019 while projecting almost 100 billion in sales by 2027. The U.S. dominates the market, as the top players include brands like Apple, Huawei, Fitbit, and Samsung.
When it comes to smartwatches, consumers appreciate the complex data they offer them and how they contribute to their well-being. Moreover, they also purchase them for the way they fit their dynamic lifestyles and respond to their needs for connectivity and digital experiences.
image credit : android smart watches panorama
Doors are still open to a collaboration between heritage Swiss producers and disruptors
While names like Blancpain swear never to produce modern, connected, LED-display watches to keep up with the market, some Swiss brands, like Movado and Tag Heuer, have started creating their versions of smartwatches. That didn't affect Apple's sales or its positioning.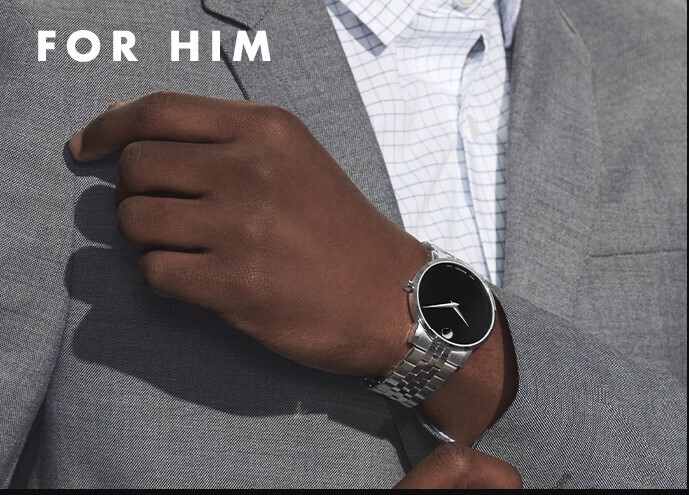 image credit: Movado Bold watch campaign
Cited by Deloitte, in its Swiss Watch Industry Study 2021, Edouard Meylan, CEO of H. Moser & Cie, declared:
"If you think about the watch industry in Switzerland, the revenue of the biggest watch groups is less than the R&D budget for Apple or Google. We cannot compete with them to develop new operating systems or technologies. But we can partner with them to bring our knowledge and expertise into the product design and the hardware."
Conclusions
The Swiss watch market is durable and resilient. It has managed to recover and thrive after the quartz crisis induced by the Japanese and is currently benefiting from the respect and prestige that heritage houses deserve.
Still, while consumers still crave original Swiss watches, the market is expanding, and shoppers' appreciation for connected, smart devices developed by U.S. brands like Apple, Garmin, and Fitbit, brings change to the landscape. As more companies join the game and innovate, the industry, once associated with craftsmanship and heritage, is making way for technology companies and intense transformations. Moreover, these digital transformation are not only in the product itself, but also in the way it is presented and sold to consumers & watch enthusiasts : 3D configurators, Wrist Virtual try on experiences and Real-time 3D engraving are becoming more common on swiss watchmakers websites. As an example the swiss brand Baume & Mercier, offers a virtual try-on experience to its visitors for their famous Riviera watch.
We have yet to see where this will lead and what strategies Swiss watch producers will adopt to keep up with consumers and their appetite for digital devices.