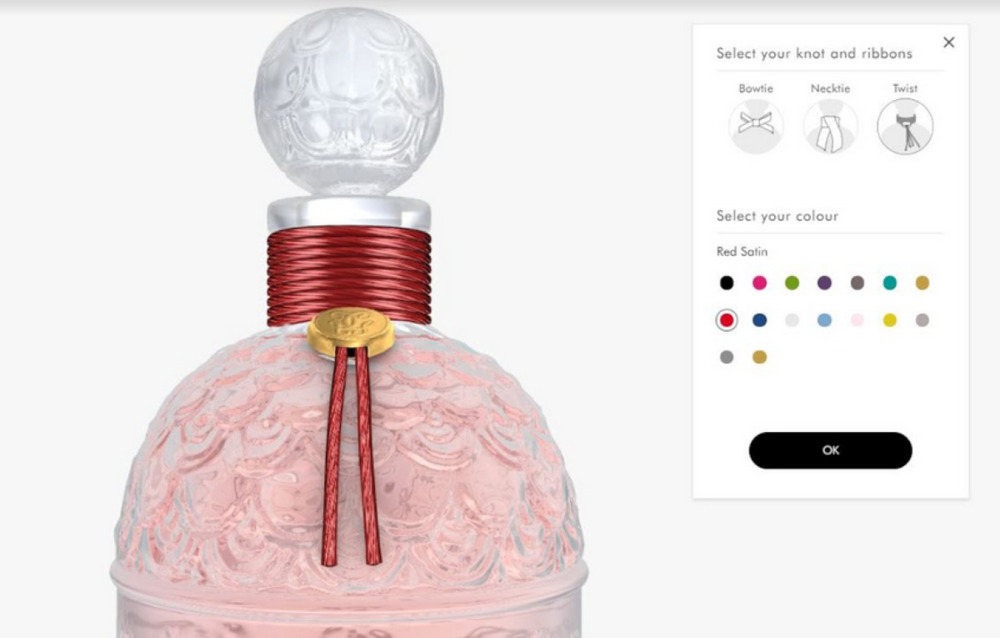 A user-friendly software interface, improved processing, and real-time insights are valuable advantages of using 3D rendering to improve e-commerce conversion rates.
3D rendering software, which was once a tool primarily used in video games rendering solutions and architectural rendering, is now an essential technology for consumer goods and marketing. It allows customers to see virtual products in all their rich, intricate detail, transforming the online shopping experience.
According to the CAGR, the global market size is expected to grow $5.6 billion by 2026, rising at a market increase of 24.5% during the forecast period. With stats like this, there's no doubt 3D is the present and future of marketing visualization.
3D rendering software's main objective is to help customers, developers, and business owners fully understand a project's design. This article will dive deeper into implementing 3D rendering software visualization tools for your marketing strategy and all of their advantages.
What is 3D rendering?
3D rendering software allows businesses to have a tremendous amount of creative control over displaying their products. The process involves converting 3D shapes generated in specialized computer software into 2D images that are viewable on a screen or printed page.
For everything from jewelry retailing to exhibitions, conferences, new releases, or presentations, 3D rendering software helps a customer understand a product by highlighting its critical features in a way that traditional photography just can't.
3D rendering software uses realistic visualization tools that help customers make buying decisions faster and without needing to see products in real life. All this boosts their conversion rates.
Best 3D rendering software applications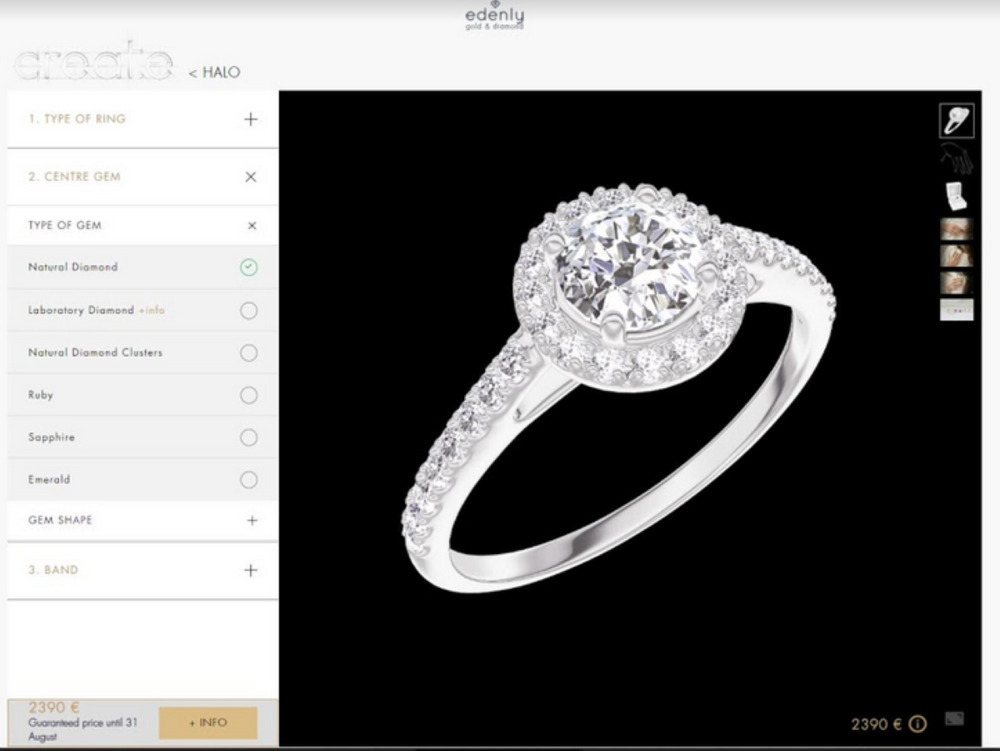 Image credit: Edenly
3D rendering brings geometrically complex objects to life, allowing for precise, high-detail visuals that can be viewed from any angle.
Initially, the 3D rendering engine was exclusive to the entertainment, interior design (floor plans), and architectural visualization industry. But over the past years, 3D rendering has exponentially increased its demand and compatibility in the product marketing and e-commerce industry by bringing products to life and optimizing the process of online shopping.
Let's see some examples of the different application of 3D rendering software into the following industry leaders:
Benefits of 3D rendering for sellers
The level of detail and precision available makes 3D rendering software perfect for showcasing finely crafted luxury goods such as jewelry, watches, cosmetics, and designer clothes.
Popular 3D rendering software that companies use to provide 3D rendering services include 3DS Max, Autodesk, Maya, open-source, NVIDIA, Revit, Cinema 4D, Sketchup, V-ray, Lumion, Keyshot, and more.
Let's see bringing a product to life using 3D rendering software processes technology can benefit your business.
1. Highlight key features
Customers will press the "buy" button faster than you would think simply because features like these vanish any doubt about the product quality or performance.
An excellent example of this is the brand Baume & Mercier; they took advantage of 3D visualization and 3d modeling software technology to promote their custom-made luxury watches and allow customers to get a 360-degree product view with all features, displays, and personalization in real-time. The result? An increase in the overall customer's experience and engagement.
2. Lets you show products in an ideal setting
3D rendering replaces the traditional promotion of products with photography, allowing companies to showcase their products more compellingly. Therefore, the positive attention of their target audience increases significantly.
3D rendering replaces the traditional advertising of products with photography. It adds photorealism, allowing companies to showcase their products creatively, in a realistic environment, or in out-of-the-box situations that the customer can relate to and uses a user-friendly interface. This increases the favorable attention of their target audience significantly.
3. Offers increased sales and customer retention
In recent years, online shopping has risen more than ever before. According to studies in 2017, by 2040 95% of purchases will be facilitated by e-commerce.
When it comes to buying online and especially from luxury brands, clients tend to be more demanding, which is reasonable considering the amount of money they are willing to pay for the most high-grade quality products.
3D rendering answers this demand by allowing customers to see photorealistic images of the product's key features and offers real-time personalization to their liking. This is why product visualization and 3D modeling in e-commerce have proven to increase conversion rates and companies' workflows.
Benefits of 3D rendering for shoppers
Shoppers tend to find 3D rendering gives them more options but less stress. Here are some of the advantages customers have found:
3D makes shopping more precise and less stressful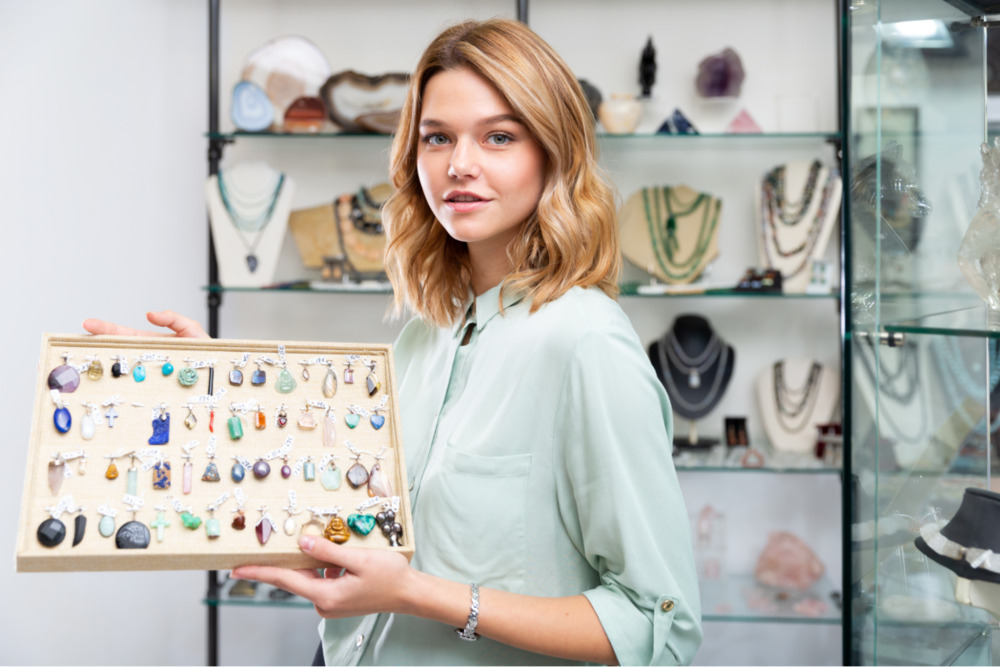 3D rendering software lets consumers virtually try products to get the fit and feel of a luxury shopping experience from home, cutting down on retailers' costs and reducing risk for consumers who can buy the correct item with confidence.
When it comes to promoting luxury goods, companies like Kenzo incorporate 3D visualization and interactive 3d animation software to increase conversion rates. They also offer more quality presentations of their products and provide a friendly user interface platform for customers to personalize products to their liking.
In addition, companies implement tutorials to lower the learning curve that consumers may have when using their 3d rendering software.
Using 3D rendering and 3D modeling will make the shopping experience better and increase sales by improving the visual impact of your brand. For luxury industry, it offers the following features:
Display ring-to-jewel ratios
Visualize different fabrics and materials
Use AR (augmented reality) to match colors and textures and see furnishings in your virtual home space
Use VR (virtual reality) to create a digitally rendered environment that helps the user replace the real-world environment
3D rendering allows for customization
3D rendering software lets users see customized versions of a product, from lipstick color to jewelry engravings and more. Customers can now explore new and unique branding and marketing materials that will separate any company from the rest.
Customization allows consumers to add their unique touch. An example of this is the luxury watch market. Companies like Swiss watch brand Baume enable customization on each part of the watch: hands, straps, dial, and more. They use 3D images for product configuration technology that watch collectors and consumers enjoy, considering the product is a custom model and unique from everyone else.
Another way of adding customization is implementing custom engravings to jewelry and monogramming clothing using real-time messaging technology. This type of method has the following benefits:
Increases conversion rates
Simplifies the customization process
It is supported by 3D visualization technology
Provides a personalized shopping experience
Customers are willing to pay a premium for unique products
Engraving increases positive emotions and impressions of a specific product or brand
Consumers are more than willing to pay extra for personalized products. More than half of the millennials surveyed said they would pay more for personalized, high-quality fashion or other luxury items.
Future developments in 3D rendering software
3D rendering technology continues to evolve, offering innovative approaches to visualizing the world and expanding digital marketing options rapidly. Let's look at some of these future developments of 3D rendering;
Ability to adjust the depth-of-field: This visual effect changes the perceived depth of the picture.
Any software will support real-time renderings: Currently, not every software can work with specific real-time rendering requirements.
3D rendering will be quicker: This will happen as CPU, GPU, graphics card cad software, modelers, blenders, and plugins become more efficient.
Ability to recreate the visual style of famous artists.
Improvements to VR software for real-time project design and developments.
The present and future of 3D rendering is bright
Considering how 3D renderer services have grown over the past year due to Covid-19 and increasing demand for shopping consumer goods online, there's no wonder why the way marketers are promoting digital products is shifting.
Understanding how to implement 3D rendering and photorealistic 3D into their marketing strategy will help companies set themselves apart from the competition, make product demonstrations more convincing, and help streamline product customizations.
Apviz has over 15 years of expertise in immersive technologies, including 3D rendering services, 3D visualization, 3D models, and product customization and configuration. Check here to see our client projects and contact us now.
Stay informed
Discover
more articles