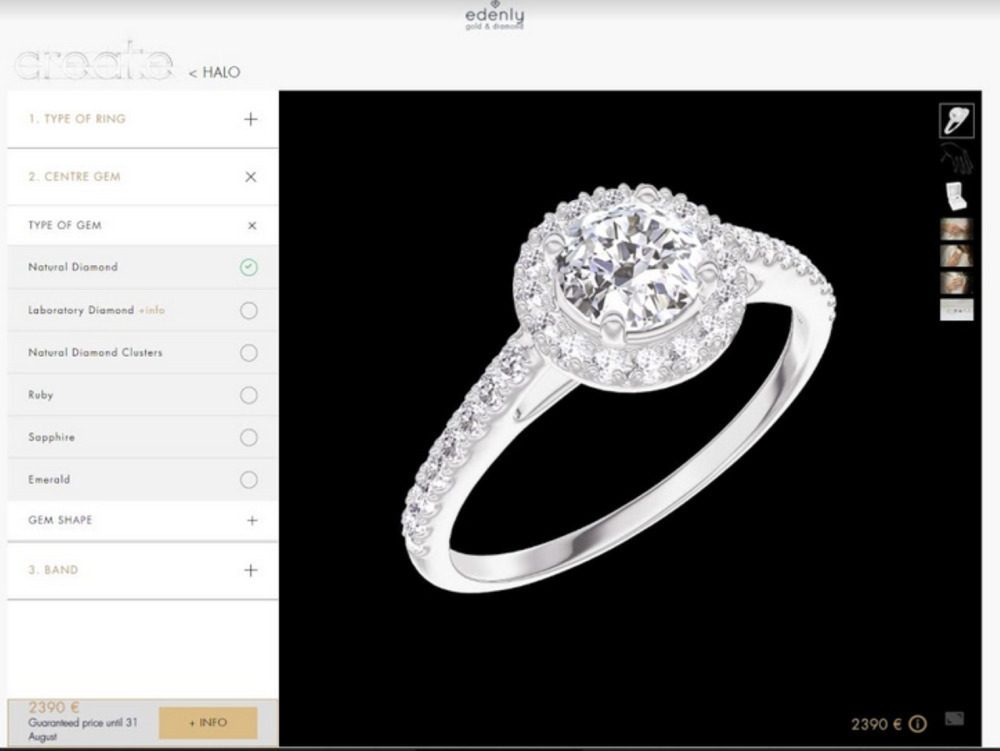 After last year's events and the post-COVID market, the expectation from customers has become incredibly higher when it comes to buying online.
Because of this, the need for innovative and cost-effective 3D visualization to fulfill customer expectations is also increasing.
According to the Compound Annual Growth Rate (CAGR), the visualization and 3D rendering software market size was valued at $1.67 billion in 2019 and is projected to reach $7.63 billion by 2027, growing at 22.62% from 2020 to 2027.
The best 3D visualization softwares offers benefits such as improving workflow, saving time, and limiting costs. Such software is also used for different purposes such as marketing, product design and modeling, animation, and more.
This article will look at how 3D visualization has impacted the e-commerce industry by becoming the latest trend to increase conversion rates and customer satisfaction.
What is 3D visualization, and how does it work?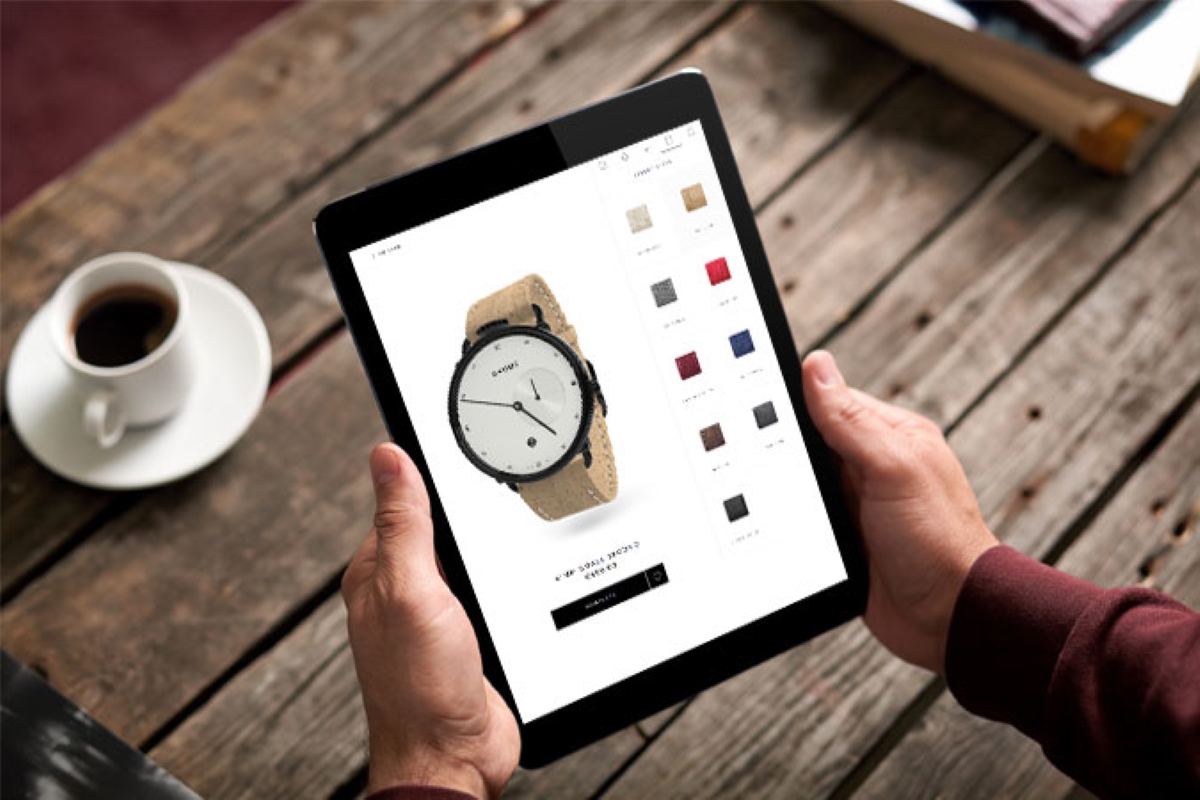 Image credit: Baume
3D visualization is an exciting part of virtual reality. It's the process of creating 3D graphics images using 3D software.
3D software uses a mixture of technologies to create 3D, photo-realistic images and real-world feeling content. It uses 3D modeling, computer-generated imagery, graphics, and rendering to create a three-dimensional image that resembles reality.
A good example of this is companies that offer virtual try-on. At companies like Baume and Guerlain, you can see realistic 3D visualization of the product you want to buy without visiting a physical store.
3D visualization and 3D rendering take the process of purchasing online to the next level, especially when it comes to buying luxury goods where the consumers have higher expectations. 3D visualization responds to this demand by adopting 3D technologies to highlight all the product's key features, with 360-degree product views and real-time personalizations.
Benefits of 3D visualization
3D visualization offers improvements in e-commerce by transforming traditional static product photography into a fun, interactive, and easy way to promote their product or services using visuals.
Let's learn some of the many benefits that 3D visualization software has to offer and explore how 3D visualization works.
Increases conversion rates and customer retention
Before 3D visualization and photorealistic rendering became possible, the only way to see a realistic representation of the product was to go to a physical store.
At that time, companies weren't optimizing their websites to make the user experience better. Instead, they would use vague descriptions, few images of the product, and complicated websites, making the simple process of buying online 10 times more difficult. Because of this, many consumers preferred going to a physical store to buy their products.
Unfortunately, situations like this are still happening. However, 3D visualization helps increase functionality and facilitate online shopping, therefore increasing conversion rates and customer retention.
A professional 3D visualization company helps brands create 360-degree models of products the customers can interact with. Thanks to these 3D visualization features, companies can quickly grab the attention of customers and increase conversion rates.
Allows customers to personalize and customize
The whole idea behind 3D visualization and rendering engines is allowing customers to customize products to their liking. When companies allow customers to see all the essentials features of a product and add their personal touch, it increases customer satisfaction.
Companies allow customers to personalize their products through 3D visualization by implementing a user-friendly 3D product configurator. Customers can easily change the texture, colors, features, or sizes of a product depending on their wants and needs.
3D visualization increases sales by creating emotional connections
When it comes to selling online, using emotional marketing combined with effective 3D visualization tools is a must for e-commerce companies. This is especially true for luxury goods brands where customers usually have higher expectations given the amount of money they are willing to pay.
Emotional marketing and 3D visualization answer this demand by allowing customers to see photorealistic images of the product's key features and offers real-time personalization to their liking.
It saves time and money
If you take the traditional way of promoting your products through static photography, it's time-consuming. You have to hire a photographer to work with every piece individually and take pictures from every angle. Editing images can take several days or even weeks, and then, you still need to choose the perfect ones that fit your advertisement strategy.
Besides, if you really want good results, you will have to pay for a professional photographer (don't forget the number of pay increases with the number of products you need to showcase) plus creating a set, which all can add up to be a costly option
You can avoid this extensive process with 3D visualization. In this process, you can get real-life visuals of your product from every angle you want. This helps you easily showcase a product in a way that grabs attention and leads to higher conversion. Also, you don't need to worry about photo editing and other extra costs.
3D visualization implementations
Image credit: Kenzo
The need for easy access to consumer goods from the comfort of home has exponentially increased over the last year.
The overall shopping experience has become more demanding, especially when you look at online luxury industries where customers are willing to pay more but usually need more convincing.
Let's see how different luxury goods companies have successfully implemented 3D visualization tools in their marketing strategy.
One perfect example is the company Baume. They took the 3D visualization and customization game to the next level by allowing customers to personalize their watch with more than 2,000 options. Baume offers high-end custom-made luxury watches using an interactive online 3D configurator and visualizers powered by Hapticmedia.
Guerlain allows its consumers to personalize their high-quality perfume bottles using 3D visualization and rendering software. They are gaining massive popularity from media and customers, who enjoy having their favorite Guerlain fragrance packaged in a unique bottle that expresses their personality and sense of style.
Kenzo is also another excellent example of successful companies that incorporate 3D technologies, including 3D visualization, 3d configurators, and more, allowing customers to personalize their high-end shoes to their liking, including color, size, style, and more.
Architectural design and real estate companies also benefit from rendering 3D visualization through architectural visualization, 3D interior design, architectural rendering, and more to showcase the exterior design and interior design.
The latest 3D visualization trends for e-commerce
In recent years, online shopping has risen more than ever before. According to studies in 2017, by 2040, 95% of purchases will be facilitated by e-commerce.
Let's dive deeper into some of the latest trends for 3D visualization in the e-commerce industry that transform online shopping to a new level.
Improvements in augmented reality (AR): Such changes allow buyers to project realistic 3D visualization of items into a natural environment, giving customers a unique and fun shopping experience. A good example of a company that offers this service is Baume. You can connect your smartphone to your wristband to visualize your watch directly on your wrist. You can choose to bring further changes to the design or complete your purchase.
Product bundling: 3D artists combine 3d models of the brand's goods to sell as a package at a lower price than if they sell them individually. With traditional photography, this process would be costly and time-consuming. Instead, 3D visualization provides the same result for a reasonable cost and much faster.
3d visualization services: These can help pre-sell e-commerce products by sharing photorealistic visuals, 3d animation, 360-degree models, and more. Thus, companies can test the market and allow customers to pre-order their products or services.
3D visualization is here to stay
Understanding how successful businesses implement 3D visualization and the latest trends for 3D visualization in the e-commerce industry will help companies make product demonstrations more convincing, help streamline product customizations, and increase customer retention.
Considering how 3D visualization services have grown over the past year due to COVID-19 and the increasing demand for shopping consumer goods online, there's no doubt why marketers are promoting digital products in dramatically different ways.
Digitizing your brand and implementing marketing strategies as 3D visualization gives you the leverage to position your brand to the next level.
Apviz has over 15 years of expertise in immersive technologies, including 3D rendering services, 3D visualization, 3D models, and product customization and configuration. Check here to see our client projects and contact us now.
Stay informed
Discover
more articles