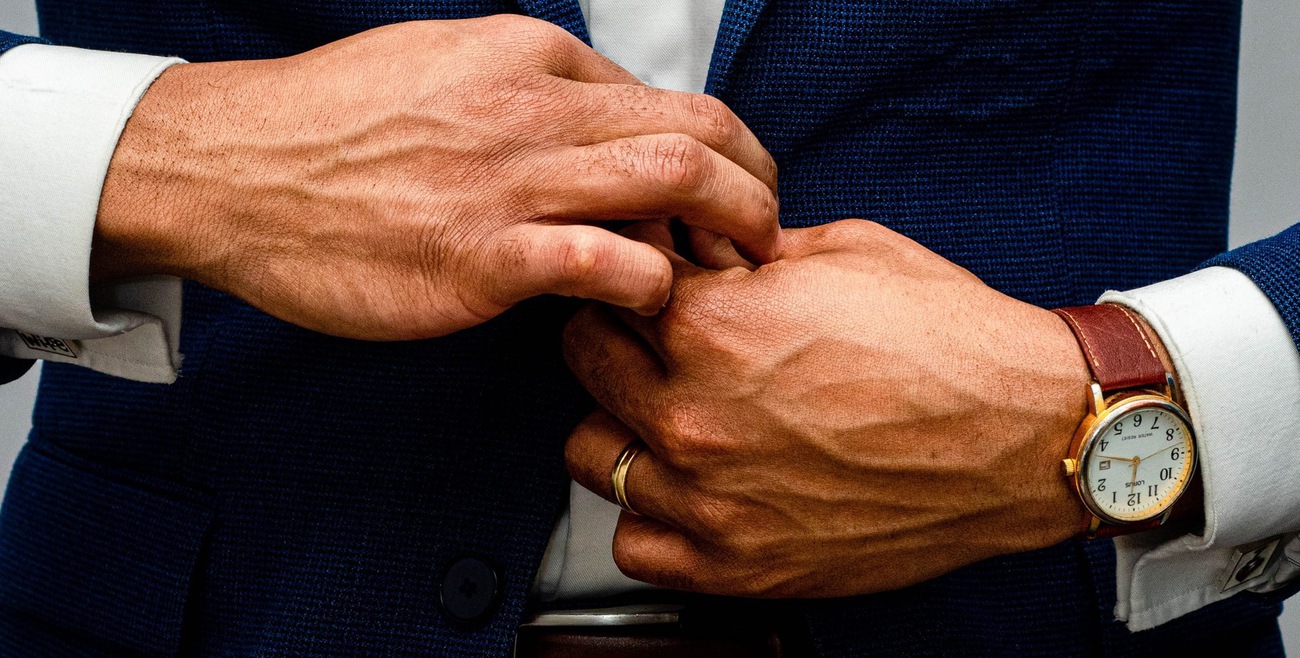 A large and fast growing market
Research showcased that, in 2019 the global luxury watch market was assessed at $7.18 billion and was expected to reach $7.48 billion in 2020. With a compound annual growth rate (CAGR) of 4.3%, the year 2025 would mean a revenue of $9.28 billion for worldwide high-end watch companies.
Demographics
In terms of consumption, the Asia Pacific region accounts for almost half of worldwide sales in 2019. This is no surprise since shoppers in China and Japan are very interested in luxury watches with rising disposable incomes.
When it comes to gender, women are more prone to purchasing new models and upgrading timepieces; while men are more stable in their acquisitions. This is why luxury brands are now expanding product lines and trying to target at women, with Tiffany & CO, Patek Philippe and Bulgari taking the lead in this area.
Big players
Largest players in the market include Rolex SA, A. Lange & Söhne, Apple Inc., The Swatch Group Ltd, Bernard Watch Co., FOSSIL GROUP, INC., CITIZEN WATCH COMPANY OF AMERICA, INC., and Seiko Watch Corporation.
Key drivers: A symbol of status, scarcity
A key growth factor of the luxury watch business is consumers' rising awareness to consider luxury watches as a symbol of status. In addition, reputable brands like Rolex are good at creating FOMO (Fear of missing out ) and using this technique to increase revenues.
According to Grand View Research, products like Louis Moinet Singapore Edition, Bovet 1822, Panerai Mare Nostrum Acciaio, Avantist Martina Navratilova Wimbledon 1987, and Audemars Piguet Royal Oak Chronograph have driven sales through scarcity.
The line between jewelry and watches
Moreover, market figures show that the line between jewelry and watches is getting thinner and thinner. More and more women choose gold and diamond timepieces over bracelets and similar accessories.
Physical stores versus digital channels
Research online, purchase offline
For a long time, Fine watches have been associated with brick-and-mortar stores, as luxury professionals couldn't imagine that consumers would actually make an extravagant purchase from the comfort of their homes, without seeing and testing the product first.
Since customers of this particular category are used to receiving a high level of services and benefiting from an actual experience, horlogers like Patek Phillippe have been reluctant to develop direct-to-consumer platforms or creating digital marketing tools and channels.
In 2018, for example, the luxury watch market was dominated by offline purchases, as just 15% of consumers would buy their timepieces online, even though the number of people who were discovering products online was increasing consistently.
According to iResearch, about 51% of Chinese consumers use digital channels to discover high-end watches, like e-commerce platforms or social media.
This trend is not new, and it ranges across all luxury categories. The 2019 China Luxury Digital Playbook, published by Boston Consulting Group in collaboration with Tencent, shows that 82% of luxury purchases are a result of an interesting process called ROPO - research online, purchase offline.
Even if this is 30% higher than the global average, it still means that about half of luxury consumers worldwide use online channels to discover and gain information on products.
A digitally-driven audience
There are multiple cases where e-commerce has proven beneficial for the luxury watch brands, which have chosen to make use of online communities, social media and digital sales platforms.
In 2017, when Omega released its limited-edition "Speedy Tuesday" Speedmaster, which was available exclusively online, the iconic product sold in less than 5 hours. This campaign was so successful that the brand then replicated the initiative in 2018, issuing another limited-edition and again, sold all 2012 units in under 2 hours.
In China, watchmakers like Rolex, Chopard, Omega, Longines and TAG Heuer have been using social media to communicate with luxury-avid consumers, generating significant word-of-mouth on networks like WeChat, Baidu and Weibo, as shown by The Digital Luxury Group.
For Swiss watchmakers, research shows that out of 120 million visits, 21% come from Chinese consumers, which is significantly higher than that of the Americans, who now run at 15%.
This means that, if luxury marketers want to expand sales, they need to approach this digitally-driven audience, who love e-commerce and social commerce, by offering a smooth and seamless shopping experience across different touch points.
A catalyst for digital shopping experiences
On our blog, we have previously discussed how COVID-19 impacted luxury brands and contributed to their digitalization strategy.
This perspective is very clearly expressed by Jean-Christophe Babin, CEO of Bulgari, "Shops closed worldwide, compelling us to rethink our sales approach," he says.
"We already had e-commerce platforms in Japan, China and the US, but the crisis drove Bulgari to extend these operations to a wide number of markets. Globally, Covid-19 has contributed to modifying the mindset for luxury brands that were not keen on using e-commerce so intensively."
5 digital marketing tools and trends for luxury watch brands
1. Adopt Artificial Intelligence (AI) to understand what consumers want and like
Nowadays, an important part of luxury marketing is connected to how professionals collect data and how they transform information into insights, so that they can develop products which better satisfy consumers.
In this context, AI becomes one of the important tools that luxury watch marketers adopt, as it may be used to understand what consumers want and how they respond to different products.
Emotional Analytics (EMO) have used AI to go through billions of social media posts and assess how consumers perceive watches and found out that consumers prefer Swiss automatic watches, especially dive, dress and pilot watches.
Such insights reveal information about consumer preferences and enable companies to create innovative products and campaigns, which respond to their desires.
2. Heritage brands are smartifying their watches
As shown above, Apple is one of the world's top watch brands. While the concept of a "smart watch" usually refers to a computer attached to a consumer's wrist, some horlogers have now developed their own renditions and managed to approach this new market.
Names like Tag Heuer Connected, Mondaine Helvetica 1, Frederique Constant Horological Smartwatch, Montblanc Summit 2 Plus or Breitling Exospace B55 - are proof that high-end watchmakers are now interested in capturing new consumers who are looking for classical watches with digital capabilities.
This audience, again, requires a different marketing approach, as they enjoy discovering products on digital channels.
3. 3D visualization has become a must
According to scientists, the human brain processes visuals about 60,000 times faster than texts and in fact, 80% of all information that our brain processes is visual.
Moreover, in their book e-Learning and the Science of Instruction, Ruth Colvin Clark and Richard E. Mayer conclude that, when text-based instructions were accompanied by graphics, students' test performances were improved by a median amount of 89%.
3D visualization provides a complete product understanding through interaction. Customers can view in real-time while the website owner receives an analysis on customer behaviors.
In addition, since events like Baselworld have gone online, watch aficionados have now less opportunities to discover new models in person.
This is why paying attention to visuals and ensuring that the design of each piece is accurately presented on direct-to-consumer platforms is of the essence. 3D visualization technology enables shoppers to inspect each watch in detail and to fully appreciate the craftsmanship.
4. VR is a great storytelling tool
Virtual Reality technology enables luxury watch brands to tell stories and do it in a very immersive way.
In 2018, Cartier used VR to present their Santos watch collection in Shanghai. Their VR equipment allowed participants to fly above Paris and get a 3D view of the city's landmarks, such as Les Invalides, Garnier Palace, the Eiffel Tower etc.
Consumers were very much impressed with the event. They shared this experience on social media and generated word-of-mouth for the product.
5. Customization
Swiss watch brand Baume offers customization using 3D product configuration technology. Check our client projects here.
The growing trends of purchasing a custom-made product can be reflected by increasing shopping demands towards it. Reality is, 25-30% of consumers show high levels of interests in buying such products, making it a huge market for potential entrants.
Consumers are also willing to pay premium for such personalized products. This is confirmed by another report from Deloitte, 57.2% of worldwide millennials interviewed replied "Yes, definitely!" to the question "Would you be willing to pay more for a high-end fashion or luxury item that was personalised to you?", while 35.2% answered "Maybe".
Brands too have witnessed the advantages of customization. According to Forbes Insights, 40% of marketing executives report that personalization has a direct impact on maximizing sales, basket size and profits in direct-to-consumer channels, such as e-commerce, while another 37% point to increased sales and customer lifetime value through product or content recommendations. More than one-third of respondents have seen increases in their transaction frequency as a result of personalization strategies.
Indeed, customization enables consumers to add their own touch to watches, transforming items into symbols of their own authenticity and styles. Being able to enjoy a custom model that is different from anyone else's is a statement that many collectors want to make.
This is why, including product configuration technology on a direct-to-consumer platform, for example, is an extremely attractive way of driving conversions, as well as loyalty and WOM.
Those passionate about watches will surely take the opportunity to create custom models, showcase the item on their social networks or share with friends, thus acting like brand ambassadors for your company.
Engraving is another simple technique to allow customization. It is easy to demonstrate and works well for all kinds of materials including metal, leather, glass, crystal, paper and so on. In conclusion, it offers great versatility and personalization without too much effort.
Contact us: Visualization, customization, engraving, virtual try on
We have over 15 years of expertise in immersive technologies including 3D visualization, customization and configuration, including engraving, Augmented Reality, Virtual Try On, supported and covered by LVMH, Forbes, Les Echos, Le Point, BFMTV. Check here to see our client projects with Gerlain, Kenzo, Baume & Mercier, Baccarat, Edenly or contact us now to see the visible improvement we will bring to you.
References
https://www.grandviewresearch.com/industry-analysis/luxury-watch-market
https://www.wired.co.uk/article/pandemic-watch-industry
https://www.afterdigital.co.uk/digital-marketing-in-the-luxury-watch-industry
https://jingdaily.com/luxury-watch-e-commerce-china/
https://jingdaily.com/luxury-watchmaker-patek-philippe-china-market/
https://jingdaily.com/the-social-edition-china-luxury-watch/
https://jingdaily.com/cartier-vr-watch-china/
https://www.mckinsey.com/business-functions/mckinsey-design/how-we-help-clients/design-blog/luxury-of-time
https://www.luxurysociety.com/en/articles/2020/07/e-commerce-really-answer-luxury-watches-china
https://www.lux-review.com/challenges-and-opportunities-in-the-luxury-watch-industry/
https://www.grin.com/document/961653
https://www.gearpatrol.com/watches/a669514/which-size-watch-is-right-for-you/
Stay informed
Discover
more articles