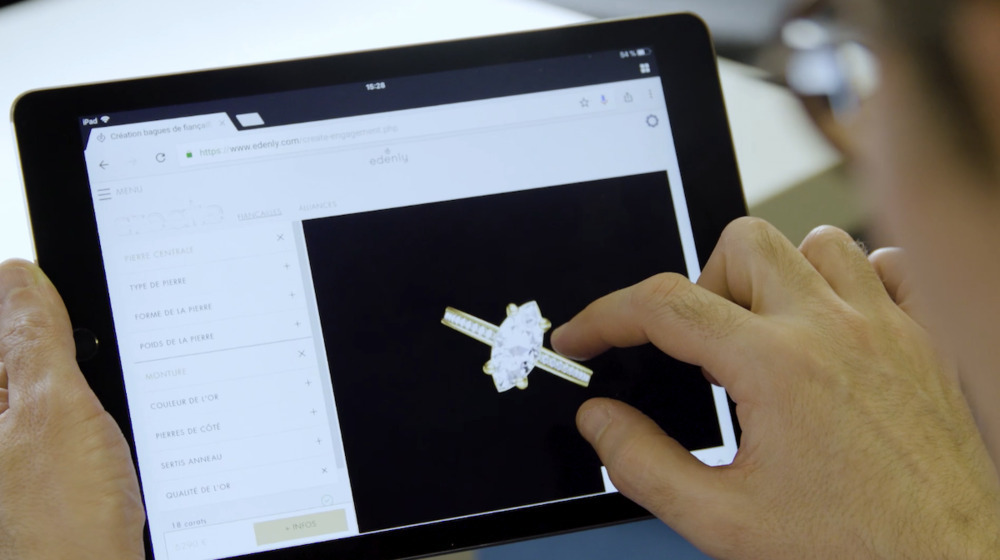 Jewelry is one of the most antique and lasting forms of personal expression. More importantly, it's a constantly growing industry. This makes it a lucrative opportunity for business owners.
The value of the jewelry market is expected to increase from USD 230 billion in 2020 to about USD 292 billion by 2025. In addition, in 2020, the global luxury jewelry market reached about 18 billion euros.
This article will give you a step-by-step guide on how to sell jewelry on an e-commerce platform.
How to start selling jewelry online on an e-commerce platform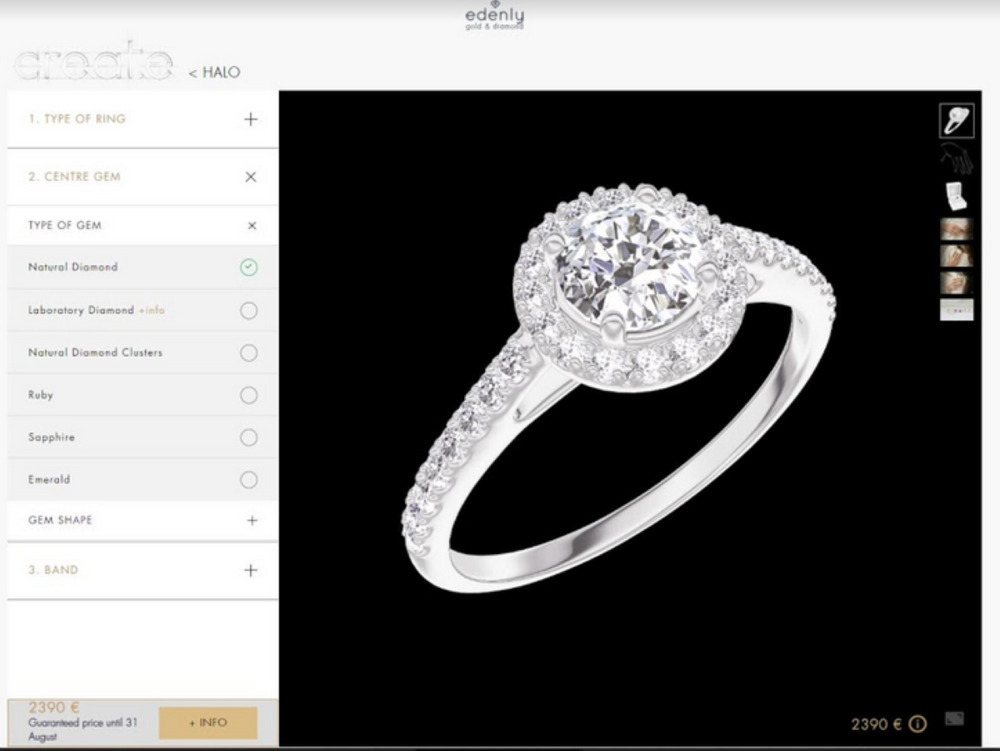 Image credit: Edenly
E-commerce is the best way for a small business or local jeweler to expand its brand, especially as the COVID-19 crisis encourages more people to shop from the comfort of their homes.
After all, the global ecommerce and other online retailers' global market size was estimated at USD 2.8 trillion in 2020 and is projected to grow by USD 9.5 trillion by 2027. Because of this, the methods of sale and resale of a local jewelry store, pawnshops, and auction houses are becoming outdated.
E-commerce platforms make setting up an online store easy for startup jewelers, and they're easy to use for customers. The most popular ecommerce platforms include WooCommerce, Shopify, BigCommerce, and Squarespace. Other selling channels include eBay, Craigslist, Etsy, Sotheby, online auction, and more.
After choosing the best e-commerce platforms for you, take the following steps to create your own jewelry business:
1. Know your niche and target audience
Before you even start making your fine jewelry business idea a reality, you need to know your niche and target the audience's wants and needs. Look at aspects like how your budget would work for this product, how much time it would take to develop a product the audience would want, and how your marketing strategy would work for such a group.
This step will help you know if your target market is really a viable option before spending time, money, and effort into creating your online store.
2. Analyze the competition
Once you know the kind of jewelry you aspire to sell and the target audience you need to attract, the next step is to understand the competition approach and find ways to differentiate your goods from the rest.
Do thorough market research and analyze your competitor's offers, pricing, social media channels, press coverage, reviews, and anything else you can think of to obtain solid competitive leverage.
With this information, companies can look for ways to obtain solid competitive leverage. They can ask themselves how to improve the product, correct any flaws, achieve the best price, and offer new services or products based on the competitors' research to add market value to their businesses and jewelry buyers.
3. Create a worthy business plan
Creating a business plan will help in many ways, including calculating the number of products you need to manufacture and your route to profitability.
Another primary reason to make a business plan is to help you look more credible to investors. It is also essential to keep in mind that when investors are considering your business plan, they are looking for a few specific elements, including:
Your financial projections
Your marketing strategy
The number of representatives and employees
The products or services offered at a fair price
Your business's collateral and other assets
The value of your jewelry
Profit margins, retail prices, and sale prices.
4. Design your brand aesthetic and name
Even though it sounds easy, designing your brand aesthetic and business name can consume a lot of time. This step is crucial for creating the best first impression since it is the first touchpoint with potential buyers. If you make the wrong choice, your business could get hurt.
To avoid this, you need to find a unique name and brand aesthetic representing your brand's purpose and mission. It should be attention-grabbing yet straightforward and memorable.
To make this possible, you want to ask yourself, Who are you as a brand? To answer this question, if you need to define and focus on the following factors: The mission, personality, values, uniqueness, and voice of your brand.
To simplify the answer to these factors, you and your team can answer the following questions:
Why did we start this jewelry business?
What are the beliefs and values driving us as a jewelry company?
What can we do better than anyone else in the competition?
What makes us unique as a high-end jewelry store? Do we sell unique luxury jewels, collectibles, jewelry boxes, or vintage jewelry?
If we could represent our brand in three words, what would they be?
What is the one word we would want our clients to use to describe us?
5. Design your jewelry line
Finally, what you have been waiting for! It is time to create your jewelry designs. It sounds strange that such an essential part like designing your jewelry line is on the fifth spot on this list.
By creating a business plan, identifying their brand aesthetic, name, niche, target audience, and performing market research on their competition before the design stage and is to find the answer to the following questions easily:
How does your target audience influence the design step?
How do you know how to adapt your designs?
How do you know when your designs they're market-ready?
You can also find inspiration from so many great places, including the latest trends in the jewelry market, jewelry designers, and successful companies like Cartier, Tiffany, American Gem Society, Edenly, and Courbet.
But if you already know what you want, this will be the easiest step.
6. Decide whether to outsource manufacturing
The manufacturing processes can be outsourced if you choose. You will need to research potential manufacturers and decide whether to make the production process local or overseas.
Of course, if you use handmade jewelry designs or machine-made jewelry, you'll need to purchase jewelry-making tools and equipment. The manufacturing process can be a bit more complex, but whether you choose to manufacture your jewelry in-house or outsource will entirely depend on what is best for your company.
To understand whether or not outsourcing is the best option for you to take a look at this extensive guide from Forbes.
7. Develop your marketing plan
Finding potential customers is a challenge for any new business, especially when buying luxury jewelry online where the consumers have higher expectations.
To answer this demand, you need to gather your marketing materials and target your marketing efforts towards the demographics most inclined to buy from you.
Use the research you compiled in the steps above to develop your marketing strategy and incorporate as many channels as possible, including social media posts, email marketing, influencer marketing, paid advertising (Google, Facebook, and Instagram), and search engine optimization (SEO). If you have a smaller budget, start with social media, as it's often the most accessible and affordable option.
An excellent example of successful companies selling high-quality jewelry online and performing great marketing plans is the brand Courbet. Courbet uses visualization and 3D rendering to showcase its modern and costume diamond jewelry lines.
Courbet also uses 3D configurator business models to allow customers to personalize aspects of their piece of jewelry, including the size, design, color, form of the diamond or gemstones, and more.
Another jewelry brand with a creative marketing plan is Edenly. Customers can use their creativity to customize and personalize precious metals and gold jewelry pieces, including pendants, necklaces, earrings, bracelets, diamond engagement rings, wedding rings, and more.
The future of online jewelry stores is bright.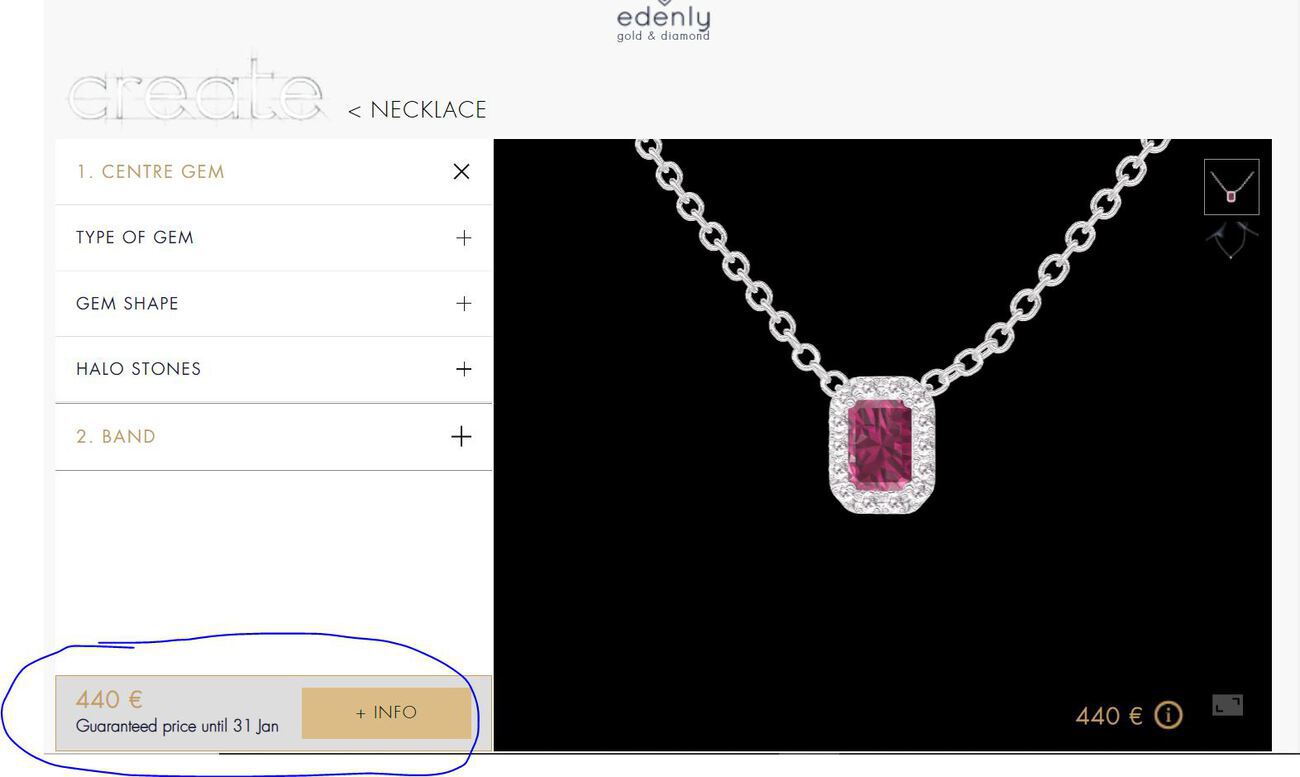 Image credit: Edenly
The opportunities are endless in the jewelry industry. How you will take advantage of them to create a successful jewelry business and deliver the best customer satisfaction is up to you.
Understanding the scale of the jewelry-making business market and the steps on how to start your jewelry store on an e-commerce platform will help you start with the right foot when creating your jewelry store.
Apviz has over 15 years of expertise in immersive technologies, including 3D rendering, 3D visualization, and product customization and configuration. Check here to see our client projects, and contact us to get started.
Stay informed
Discover
more articles