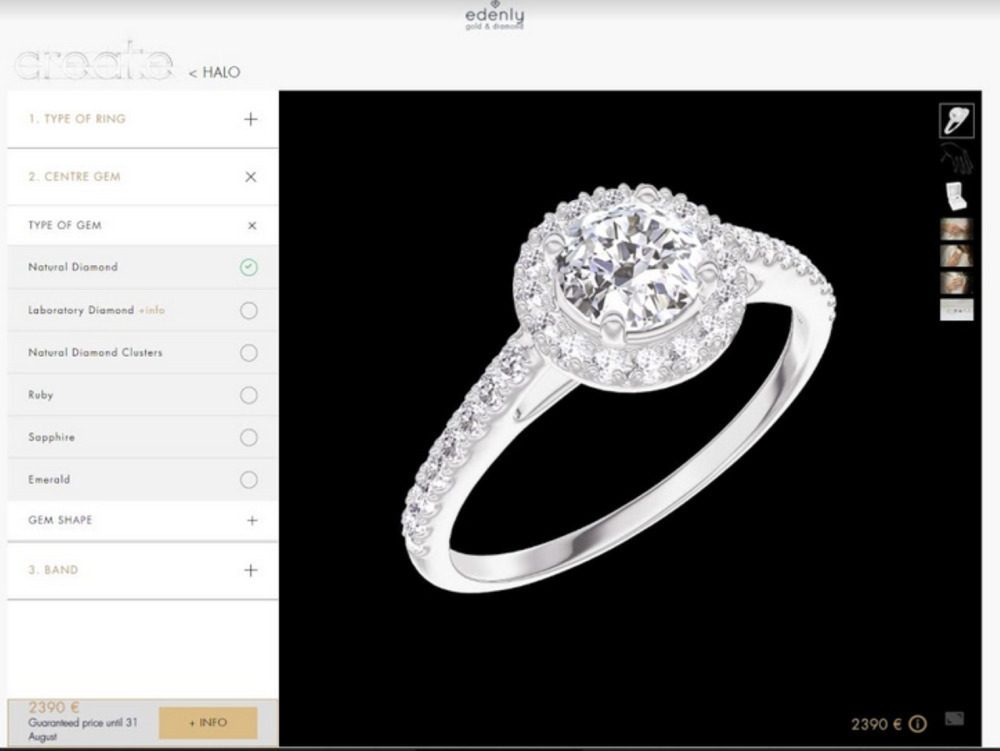 For almost two centuries, Guerlain has been spearheading the beauty and perfumery space. This luxury brand has an online store that allows online shoppers to not only visualize its products in high-quality pixels but also customize them in real-time. Thus, Guerlain has increased its sales by over 30% through interactive product images on its eCommerce store.
Similarly, Schmidt, the number one French manufacturer of custom-made furniture used a 3D product image configurator to increase its conversion by 66% and double its in-store appointment rates.
Guerlain and Schmidt are two examples of eCommerce businesses acing their online store product page performance with product images. Their success stories could be yours once you read this blog and put the knowledge to work.
So, gear up as we cover what a product image is and why it is important in online shopping. We'll also discuss the best practices that you need to keep in mind while uploading product images to your eCommerce site with other insightful hacks on how you could elevate the user experience through eCommerce images. As a bonus, we'll also cover the hidden costs of poor product photography.
What are product images?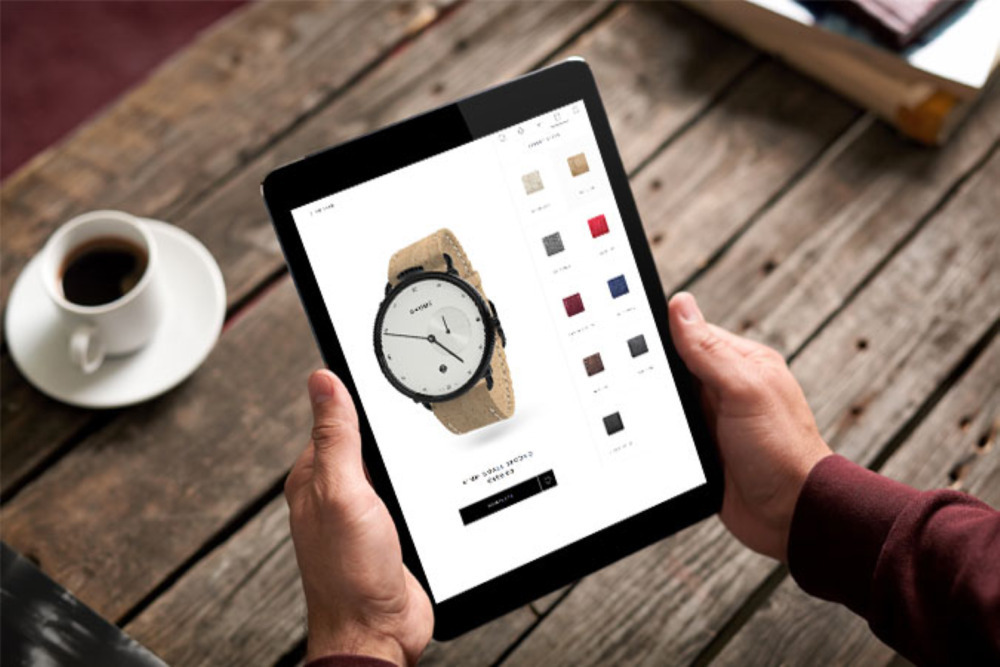 Image credit: Baume
As you would have already known, a product image is a visual representation of the items you sell in your eCommerce store. These product images make the first impression on your customer and also impact their decision to buy.
Missing, offset, or slow loading product images can significantly influence conversions, especially on mobiles and tablets. But leading merchants who thoroughly optimize their photos for their eCommerce websites can see an increase in instant revenue, customer engagement, and brand perception.
Having said that, it's important that you render intrinsic quality product images. Its importance is seen by the fact that Amazon no longer accepts images that fill less than 85% of the image frame. It calls for images to be greater than 1000 pixels in height and width and demands a pure white background, capturing the product in natural light (Amazon).
Similarly, even Google Shopping asks eCommerce businesses to submit the largest and high resolution, close-up, and full-sized product images. To give you an idea of how detailed their specifications are, product images can be up to a 16 MB image file size and up to 64 megapixels. In addition, the image sizes have to be at least 800 x 800 pixels and framed in such a way that they take up no less than 75% but not more than 90% of the image space available (Google).
A whole lot of instructions, isn't it? But they are just the basics. We'll delve deep into other product image best practices that not only adhere to the regulations of the eCommerce platforms but also impact your bottom line handsomely. But before that, let's first look through a statistical lens as to why all these eCommerce image optimizations are vital.
Why are product photos important in online shopping?
We know product images matter. But there are a few reasons behind why:
More than eCommerce platforms such as Shopify, Amazon, and others requiring high-quality photos of your product, it's your customers who want them. So, give heed to the aforementioned statistics and be sure to follow the guidelines for image optimization for your eCommerce stores.
7 best practices for using product images in e-commerce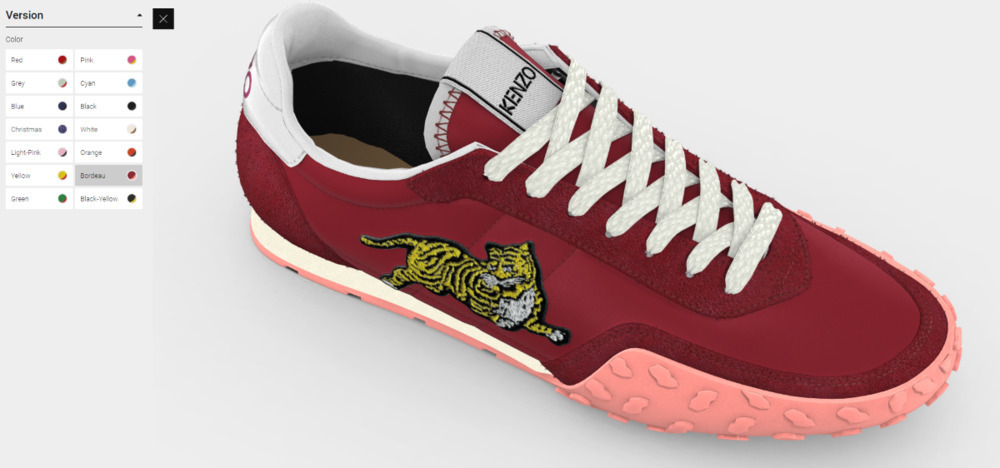 Image credit: Kenzo
In this section, we'll explore some of the best practices for using eCommerce images. With some know-how, you can help your target audience get rid of purchase anxiety and boldly make a purchase decision while shopping with you.
1. Give a 360-degree product visualization
You might already be providing your target audience with one or two product angles. But that's not enough. To avoid confusion with the scale of the product, go for a 3D configurator that allows your customers to visualize the product from any chosen angle.
For example, Piaget, a luxury watch brand gives its customers a 360-degree product view through a tool called Apviz which is integrated into its online store.
2. Show product images for all variants of a product
Instead of merely telling your customers in the product description that a ring is available with ruby, emerald, and sapphire stones, you can use product photography to show the ring glistening in each of these precious stones.
This is a simple value-add for your product page that has a heavy influence on your customer's decision to purchase.
3. Allow real-time product image customizations
Courbet, a luxury jeweler, takes the user experience to the next level through real-time product customizations. So, it has a 3D configurator embedded in its e-commerce site that allows customers to change the metal color of the jewelry and the carat size.
What's more, the jewelry piece gets customized in real-time so that shoppers are even able to visualize it from different angles as well.
4. Give customers the ability to zoom in and zoom out
When it especially comes to the luxury space, customers scrutinize the most minuscule part of the product. To assist them in their buying journey, allow customers the ability to zoom into any area of the product.
But do ensure that your product image is first captured by a professional photographer or an agency. You don't want your e-commerce image to look blurry upon a 100% zoom, do you?
5. Embrace social media content for product images
To establish credibility among your target audience and create a buzz about your luxury products, you can leverage social media marketing.
Now, that is slightly different for those of you who are going to get customer product images to do your branding. Here's how it works: Identify brand ambassadors who post photos of your products on social media. Then, after getting the influencers' permission, get a professional product designer to do all the touch-ups realistically on Adobe Photoshop to repurpose the same images and use them in your product pages.
6. Monitor image file size
High image file sizes increase the page load time. That, in turn, will harm user experience. 40% of people leave a site if its loading time is slower than three seconds. Since your photographer might not be the best source to monitor how file size impacts the page load speed, get your website developer to handle the task.
Typically, the JPG image file format is smaller than that of a PNG and is supported by all eCommerce platforms.
7. Be careful about image SEO
Image search engine optimization (SEO) is vital for getting found online in search. So make sure your images have alt tags that contain relevant keywords. Missing this small yet image optimization technique can cause you to miss out on sales.
The costly price of poor product images
Exceptional product photography pays for itself in outsized ROI for e-commerce websites. But here is a caveat — the costs that e-commerce businesses incur when the product images aren't up to par.
1. Product returns
CNBC reports that the average return rate for online merchandise is around 30% and clothing returns could be closer to 40%. As returns pile up, brands lose more than just the revenue — they suffer additional shipping costs and find it difficult to resell the item at the original price atop of that.
One possible reason behind product returns is that items don't match the description or expectations of online shoppers. So, ensure the presence of better and more product images. Besides having at least eight product images, turn to interactive 3D to allow online shoppers to see the product from different angles.
2. Customer reviews
E-commerce businesses rely heavily on consumer reviews for their success. Four out of five consumers change their minds about a recommended purchase after reading negative information about it online (PRNewswire).
Since reviews can thoroughly impact your sales and conversion rates, do strive to project high-quality product photography. Allow customers to view a product from different angles to increase their trust in the product.
3. Around-the-clock customer support and service
People are shopping at all times of the day, from all parts of the earth. If you do not have enough product description to enlighten potential customers, you need a sales assistant or a chatbot to render continuous customer support.
But having high-quality product images takes this hassle off your shoulders, so you can concentrate on selling rather than answering customer queries.
Ready to drive conversions with high-quality product images?
Several retailers are benefitting big time with high-quality packshots. If you'd like to shine like Guerlain, Courbet, Schmidt, Piaget, and other leading luxury retailers, begin with the tool they all use — Apviz. Apviz helps you take your eCommerce game to the next level with high-resolution packshots, 3D configurations, virtual reality, augmented reality, and beyond.
Apviz can help you follow the best practices mentioned in this blog meticulously. Get in touch and start driving quality conversions and sales.