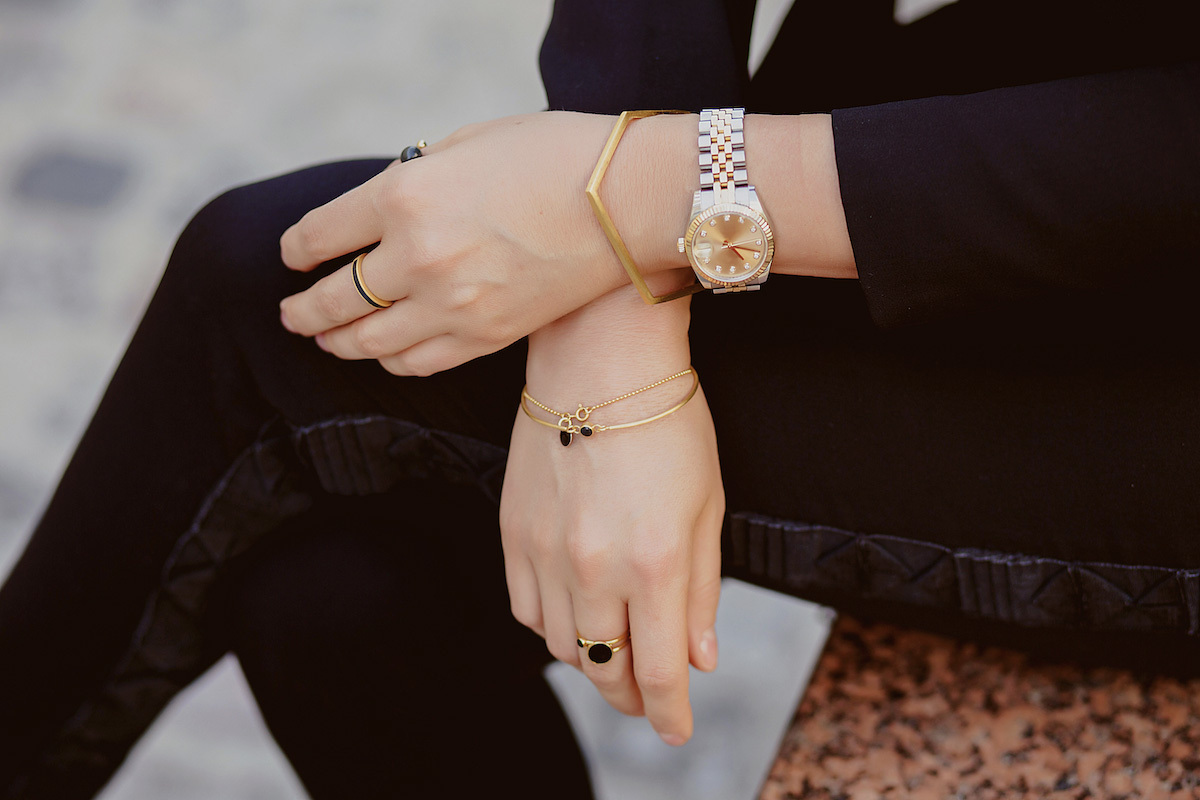 Now more than ever, it's the perfect time to start a custom watches online store.
The luxury watch industry is a large and fast-growing market. One analysis showed that, in 2019, the global luxury watch market was valued at $7.18 billion and was expected to reach $9.28 billion worldwide by 2025.
With stats like this, there is no wonder why businesses are implementing marketing strategies like 3D configurators to allow customers to customize their watches.
This article will give you a step-by-step guide on how to sell custom watches on an e-commerce platform and the benefits of implementing 3D technologies for watch configuration.
But first, let's discuss what custom watches are and why customization matters in the watch industry.
What are custom watches?
Watch customization is a marketing strategy that enables customers to add their own personal touch to watches, transforming items into symbols of their own individual style.
Custom watches are the perfect personalized gift idea for loved ones. Watches are already useful and luxurious for a Father's Day gift or birthday gift. But with customization, they also become personal, making these products potential best sellers.
Here are some of the possibilities for what one can personalize in a custom watch:
The color and size of the wristwatch: Customers can choose from a gold tone, silver tone to rose gold, or even two tones combined.
The materials: For example, customers can choose if they want microbrands, leather straps, wooden watches, or stainless steel watches.
Features: If companies offer to add or remove different features, customers can choose to make their watches water-resistant, have an analog or dial design, chronograph watches, and beyond.
Style: There are so many options here. For men's watches and women's watches alike, companies could allow their customers to choose a minimalist aesthetic, have roman numerals, a thin band — you get the idea.
How to sell custom watches
Now that you know what custom watches are and how they can be personalized, let's learn more about how to prepare to sell this personalized product. To get started, your team will need to discuss the following questions:
What is the target audience for custom watches?
You have to know what is your target audience when selling and promoting a custom and personalized watch.
This helps you know if your product fits your target audience's budget, what type of marketing will most appeal to them, and how you'll communicate with your customers throughout the customer journey.
Will your custom watch designs appeal to a wealthy clientele? Will you offer engravings so you can create sentimental gifts for your customers' loved ones? Or is your target audience young entrepreneurs who simply want a custom watch that fits their individual tastes?
Answering these questions will help you present your product in a way that will appeal to your target audience.
What are the best marketing channels for custom watches?
After defining what type of audience you need to target, the next important factor to address is to create a marketing strategy with your target market in mind.
Consider how the following channels would work for this market:
Paid advertising: If you have a bigger budget and want fast results, paid advertising might be a great way to get more eyes on your products.
Social media: This is a highly effective marketing method, especially when you have a smaller budget. Social media is very accessible for customers, and it can be an affordable option for you.
Influencer marketing: This can help your customers visualize how your products can fit into a lifestyle. You can find influencers whose brands coincide with your target market. What's more, you won't need to pay for photography. Rather, you'll sponsor an influencer directly.
Search engine optimization (SEO): Through search engine optimized content, you can make sure to rise through the search rankings while providing content that helps your readers. Keep in mind this method takes plenty of time and skill.
What ecommerce tools do you need?
Choosing the best platform will benefit you in many ways, since they make setting up an online store easy for watchmakers and easy to use for watch enthusiasts.
Selling online through e-commerce platforms is the best way for a small business to expand its brand. After all, the global ecommerce market size is projected to grow by $9.5 trillion by 2027.
The most popular, affordable, and easy-to-use ecommerce platforms include Shopify, WooCommerce, BigCommerce, and Squarespace. But if you need more help with setting up your online store, there are several resources to help you get started.
How 3D technologies relate to custom watches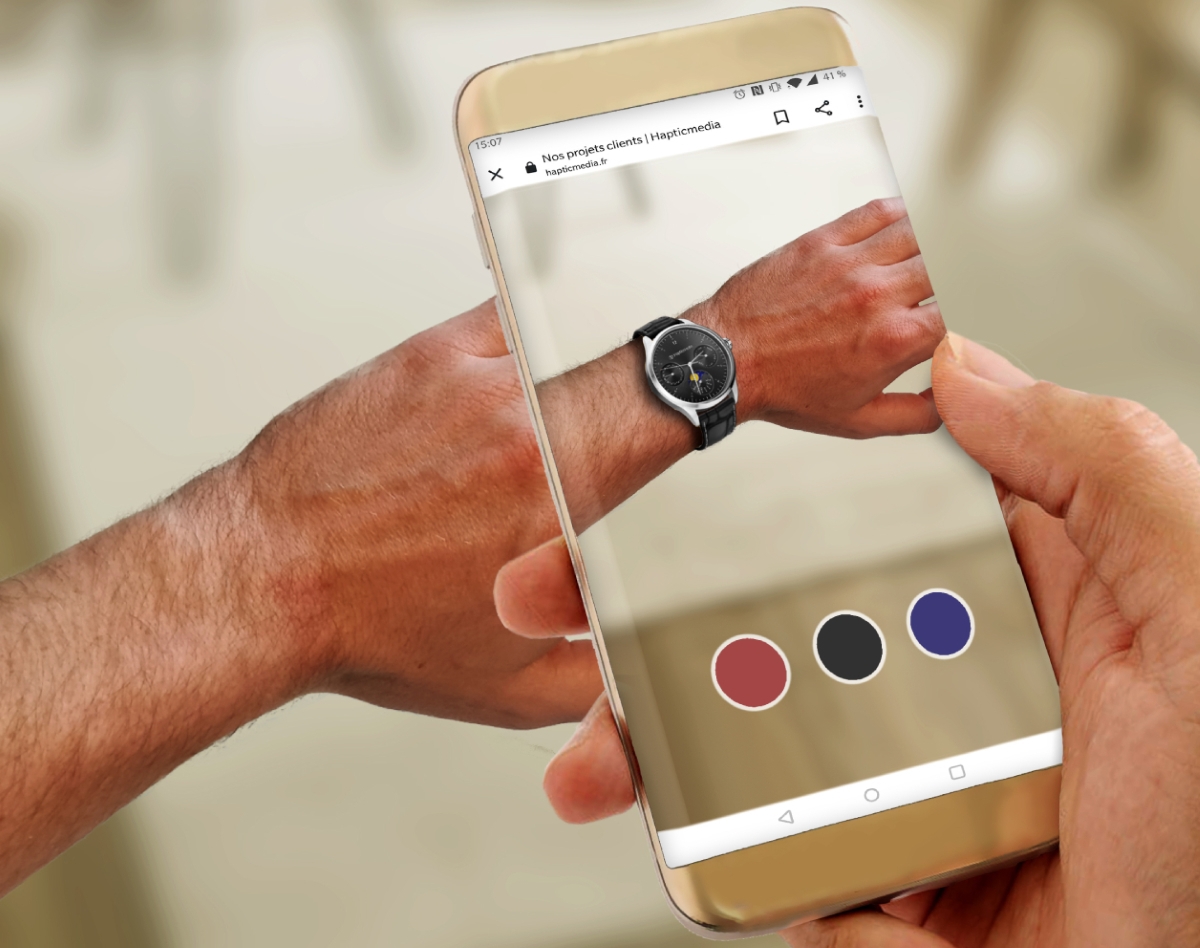 Image credit: Baume
3D technologies play a significant role in the present and future of e-commerce and the custom watches industry.
Understanding how businesses implement 3D technologies can help you offer high-quality product demonstrations, streamline product customizations, and increase customer retention.
With a user-friendly 3D product configurator, you can increase your conversion rates and customer satisfaction.
A 3D configurator allows consumers to personalize a product according to their wants and needs and preview how their custom changes appear in real-time. Watch retailer Baume is the perfect example of using 3D technologies to enhance the experience of shopping for custom watches.
Baume offers high-end custom-made watches using an interactive online 3D configurator powered by Hapticmedia. They took the customization game to the next level by allowing customers to personalize their watch with more than 2,000 options.
Offering 3D technologies sounds exciting, it can also be daunting. However, you don't have to do this alone. Here are just some of the benefits of professional watchmaking SaaS solution companies. They can help you:
Select and visualize customizations in real-time (including engraved watch messages)
Produce 3D animations that demonstrate product features
Allow customers to virtually try-on products
Generally enhance your product display
Industry trends for custom watches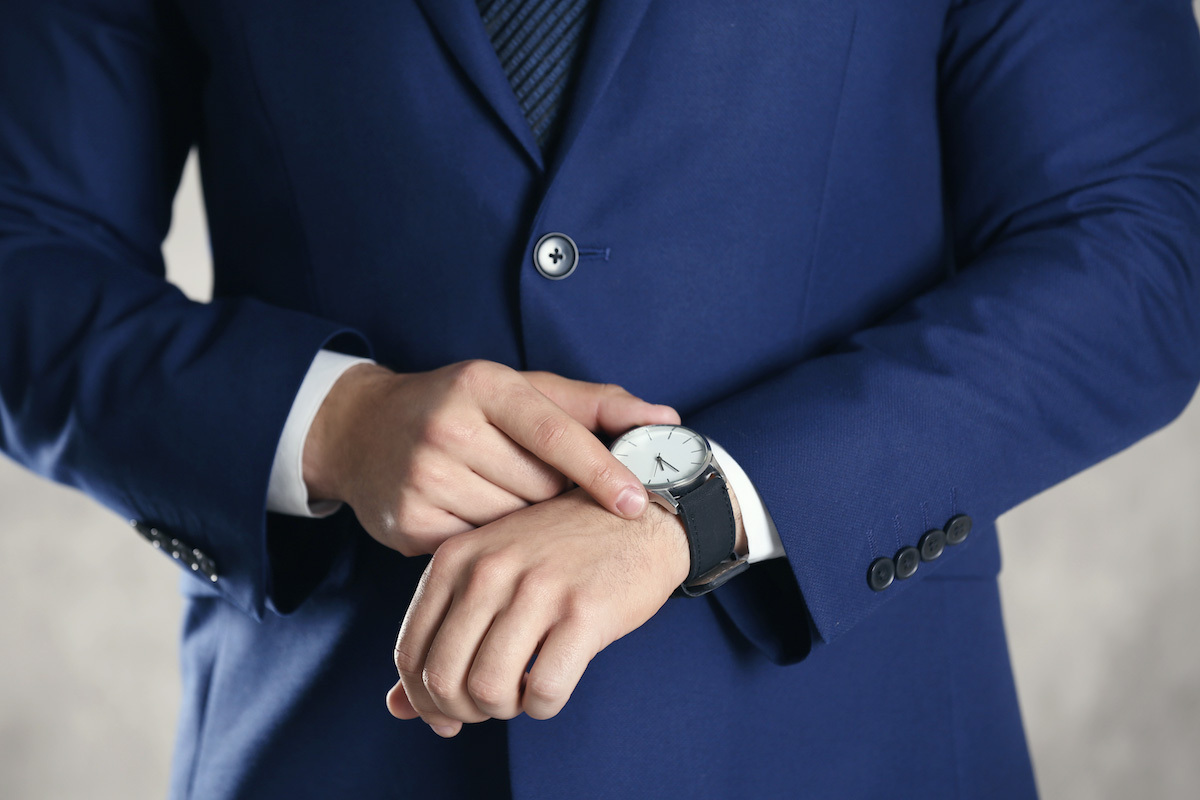 The global luxury watch market has grown in the past few years. The industry has seen a growing demand for luxury watches among millennials, a rise in e-commerce channels, an increased demand for custom watches, and more.
Increased demand for luxury watches includes:
Smart custom watches: Smart watches allow users to track their day-to-day activities while controlling their smartphones by enabling access to the camera and music player, read messages and emails, attend or decline calls, and more.
Engravings: An engraved watch elevates the uniqueness of the product. Every metal watch can be engraved, but some watchmakers offer engraved wood watches on their services.
Additionally, as demand increases in e-commerce channels, customers are more interested in trends that help them feel confident in these purchases:
Virtual try-on: Through 3D technologies such as augmented reality, companies can improve the shopping experience by enabling customers to virtually try on a customized watch. They simply have to open a brand's app and point their camera at their wrist to see how the watch will look. This improves the customer experience and helps customers become more confident about purchasing custom watches online.
Take your watch business to the next level
There is no doubt that personalization has improved the conversion rates of e-commerce custom-made luxury watches.
Digitizing your brand and implementing marketing strategies for your custom watches gives you the leverage to take your brand to the next level.
Apviz has more than 15 years of expertise in immersive technologies, including 3D rendering, 3D visualization, and 3D configurators for product customization and configuration. Check here to see our client projects, and contact us to see how 3D technologies can elevate your customer experience of purchasing custom watches.
Stay informed
Discover
more articles