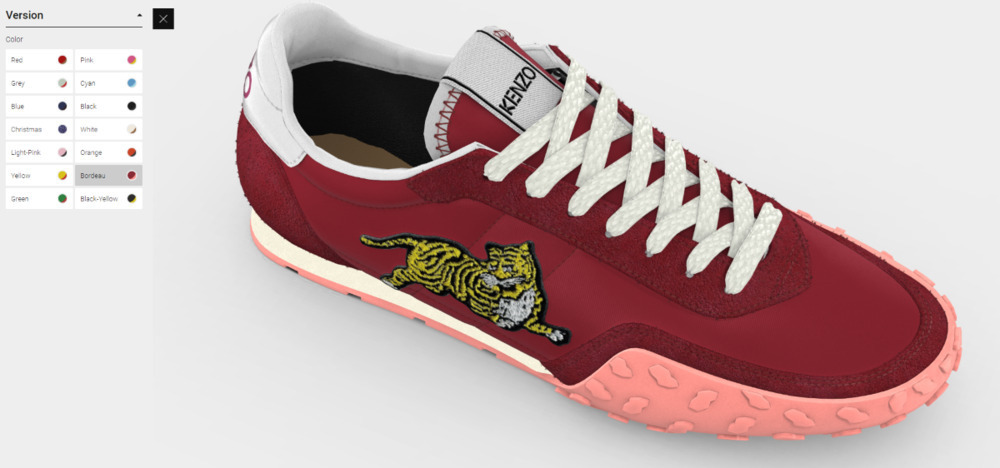 Mass customization is evolving day by day in the e-commerce industry. B2C and B2B enterprises exponentially grow by implementing strategic mass customization business models.
The global e-commerce and other non-store retailers' market size is projected to grow by $9.5 trillion by 2027. By applying the concept of mass customization, you can break into e-commerce.
In this article, we'll explore everything that you need to know about mass customization, why it matters to e-commerce retailers, and how you can benefit from it.
What is mass customization?
The main focus of mass customization is the delivery of customized goods that consider every individual customers' needs specific to that product/service with near mass production efficiency.
Mass customization is a marketing strategy that uses mass production to keep prices low and customize goods or services to each customer's preferences.
How does mass customization work?
Mass customization differs from the traditional production process by using mass-production strategies to provide "high-variety-low-volume" production.
Mass customization management and philosophy imply transforming the design and production model from "made-to-stock" to "made-to-order."
Companies manage the made-to-order model by manufacturing only the finished product once a consumer places an order. The made-to-order model allows buyers more flexible customization of goods, unlike buying directly from the retailer's shelves.
Enterprises use mass customization alongside 3D technologies to elevate standard products' key features and help brands deliver a positive shopping experience. These 3d technologies Include 3d rendering, interactive configurators, virtual try-on, and more.
Benefits of mass customization
Image credit: Guerlain
Mass customization has proven to increase conversion rates. Deloitte published a recent consumer report in which they explore consumers' attitudes and behaviors towards customization and how businesses are adapting in response. The report found that:
Price is not a barrier since one in five consumers who expressed interest in purchasing personalized goods are willing to pay a 20% premium.
On average, 36% of customers expressed interest in purchasing personalized products or services.
Forty-eight percent of customers said they are ready to wait longer for a personified product.
Twenty-two percent of consumers are happy to share personal data in return for a more personalized service or product.
It's easy to see why this business model has become a prominent strategy to elevate conversion rates and customer satisfaction. Let's look at some of the direct benefits of mass customization:
Industry authority
By taking advantage of mass customization through 3D technologies, companies elevate their differentiation from other brands, create a competitive advantage, and position themselves as an industry authority. Because of this, the business can set premium prices.
Customer retention
Consumers can customize new products just as they prefer them, and their willingness to pay additional fees increased. This is why mass customization can be part of a lucrative marketing strategy for a business. Plus, it allows them to build long-term connections and engage consumers.
Lower inventory excess
Mass customization companies use the "just-in-time" approach to reduce excess inventory, lower production costs and match business demands. The just-in-time model lets manufacturers know when and how many units they should order or replace.
Implementing mass customization
The implementation of mass customization goes back to 1997 when James Gilmore and B. Joseph Pine II researched the growth of the American economy due to mass production, after that, they wrote a paper called "The Four Faces of Mass Customization" in the Harvard Business Review. It brought the idea of mass production to a different level of visibility.
This paper became essential for companies trying to become customer-driven. It identified four new strategies for mass customization: adaptive, collaborative, transparent, and cosmetic.
Thanks to these new strategies, companies around the world are able to avoid unnecessary costs and minimize complexities when trying to meet every customer's request and produce unique value to their clients in an effective manner.
Let's look at the different types of mass customization and how multiple industries benefit from them:
Collaborative customization
This is mostly used by the online and e-commerce industries.
Businesses can collaborate with the customers to define the perfect fit and design their unique products based on their wants and specific needs.
The collaborative approach helps buyers who struggle to find what they want and are often overwhelmed with a vast mixture of options.
Once the company understands the needs of their customers, they later use this data to create output according to each individual.
Adaptive customization
Adaptive customization is the standard model of mass customization.
Businesses offer standardized products with various customization options where the end-users can customize products to their preference.
This method is perfect for clients with different expectations or needs from diverse locations or occasions.
Transparent customization
Produces customized products to individual customers without announcing that the products are exclusively selected for them.
This model analyzes the client's behavior based on what they've liked before, which is beneficial as it makes the client's needs predictable.
Products are constantly developed to suit the wants of individual buyers without the need for direct communication.
Cosmetic customization
This model uses different customers to market standard products uniquely.
These products are not individually customized per client. Instead, the packaging and presentation of these products are promoted separately to suit different clients.
Cosmetic customization works the best for groups of clients who use the same product but are more attracted to them when presented differently.
Examples of mass customization
Image credit: Guerlain
Now that we have learned all the benefits of mass customization, let's look at some successful product examples from leading companies:
The perfect example of collaborative customization is the company Baume. Baume offers high-end custom-made luxury watches using an interactive online 3D configurator powered by Hapticmedia. They took the customization game to the next level by allowing customers to personalize their watch with more than 2,000 options.
When it comes to cosmetic customization, the brand Guerlain allows its consumers to adapt their high-quality perfume bottles using 3D rendering software. They are gaining massive popularity from media and customers, who enjoy having their favorite Guerlain fragrance packaged in a unique bottle that expresses their personality and sense of style.
The brand Kenzo is also another excellent example of collaborative customization that incorporates 3D technologies, allowing customers to personalize their high-end shoes to their liking, including color, size, style, and more.
Another excellent example of collaborative customization is that the brand Courbet. Courbet uses 3D rendering to personalize and showcase its modern and creative jewelry line.
When it comes to transparent customization, an excellent example is popular brands like Netflix or HBO. They recommend movies and shows that might be of interest to you.
An inspiring example of adaptive customization is Adidas Glitch, marketed as the world's first interchangeable boots. The company enabled consumers to customize both the interior and exterior of the shoes.
Start increasing conversion rates with mass customization
There is no doubt on how much mass customization can improve the conversion rates of e-commerce businesses.
Digitizing your brand and implementing marketing strategies as mass customization gives you the leverage to position your brand to the next level.
Understanding how successful businesses implement mass customization will help companies make product demonstrations more convincing, help streamline product customizations, and increase customer retention.
Apviz has over 15 years of expertise in immersive technologies, including 3D rendering, 3D visualization, and product customization and configuration. Check here to see our client projects, and contact us to get started.
Stay informed
Discover
more articles