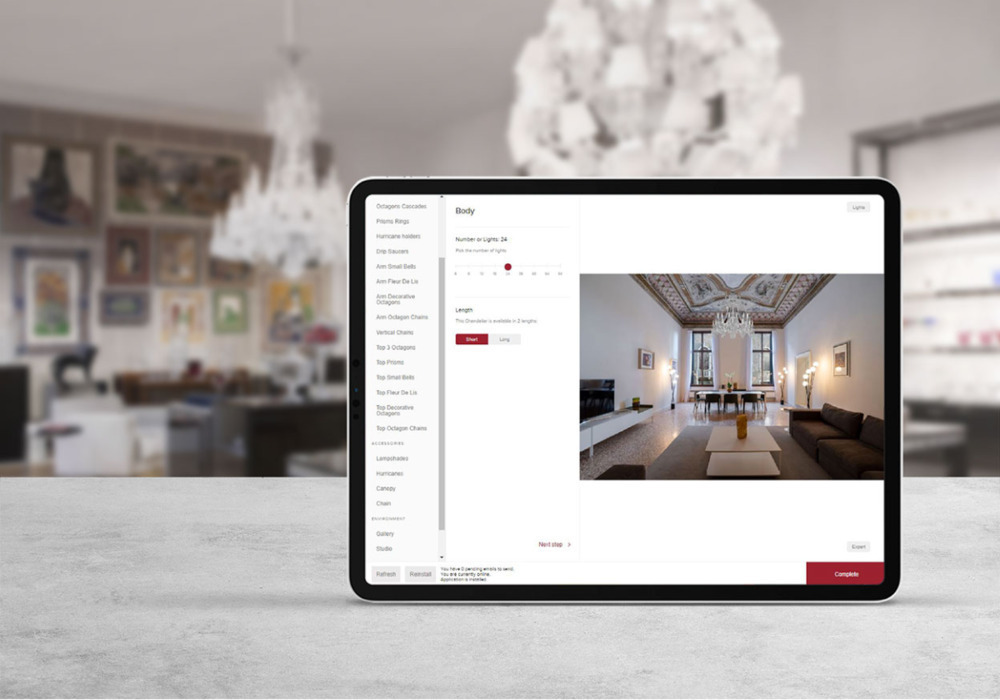 In a recent study by Forbes, 3D marketing was shown to increase the conversion rate of luxury brands by 40%.
Just read that sentence again. That's right — 40%.
3D marketing is an effective way for businesses to communicate their message and attract potential customers. With 3D marketing, advertisers can create an experience that is more memorable than 2D ads.
This blog post will discuss what 3D marketing is and why it's important for luxury brands. It will also provide some examples of how 3D advertising has been used in campaigns as well as steps on how you can start your campaign.
What is 3D marketing?
3D marketing is a form of digital marketing that adds more depth to normal two-dimensional ads (Threekit). In a 3D marketing campaign, customers can interact with the product by dragging and orienting the object, viewing it from all angles.
3D interactive advertising is becoming a major player in the marketing game, and it's only gaining momentum. This new technology in the digital marketing realm leads to higher sales and conversions than other forms of advertisements (such as banners, copies, videos, and images).
3D marketing has been used successfully in many different luxury industries such as merchandising, watchmaking, jewelry, and cosmetics.
Let's explore how some luxury brands have implemented 3D immersive marketing strategies.
The importance of 3D marketing strategy in the luxury goods industry
Image Credit: Lolo Chatenay
3D advertising is predicted to be a powerhouse for future marketing strategies. Here are important statistics that support the claim.
Interactive 3D marketing campaigns have seen a 40% increase in conversions (VentureBeat).
In a 3D marketing study by Cappasity, 82% of participants used the 3D product view. In addition, the study says, "95% of respondents preferred an interactive 3D experience to video playbacks" (Cappasity).
Amazon has discovered that user engagement increased by 66% with a 3D technology configurator compared to 2D marketing solutions.
Immersive visualization advertising is set to take the next step with 3D marketing. A recent study by YuMe found that virtual reality ads are rather effective, aiding in same-day recall (prospects being reminded of a brand on the same day post seeing their 3D ad) for 70% of users.
A global study from Freeman found that more than one in three CMOs expected to spend 21% to 50% of their 2018 budgets on experiential advertising.
These statistics show that the benefits of 3D marketing aren't hyped — it's the reality. Let's now look into some of the benefits of 3D marketing campaigns for your luxury retail business.
The benefits of 3D marketing campaigns [with case studies]
Image Credit: Guerlain
3D marketing campaigns take the customer experience up a notch. It helps marketers create advertisements that do not feel like one. To customers, these 3D marketing ads are valuable brand experiences that encourage them to make a purchase.
Let's look into how your luxury brand can benefit from a 3D marketing campaign.
1. Better conversions with 3D product configurator
Configurable 3D ads give customers the unique ability to personalize and modify products in real-time within banner ads, giving them a chance to see how a shoe would look on their foot, for instance.
Kenzo and Puma are revolutionizing their marketing campaigns with 3D product configurators. Customers can change the size and color of the shoes and see them from all angles. With a call-to-action (CTA) button right at the bottom, the cycle to decision-making is also shortened.
2. Enhanced customer engagement through 3D experiences
Using 3D visualizations in your marketing campaigns can give your customers a more in-depth view of your product. This not only allows them to see it firsthand but also lets them explore its features and buy with confidence after viewing the product from all angles as shown by the 3D model.
Imagine walking into a high-end boutique furniture and home goods store. You're able to walk around the entire shop, see what's on display from every angle, and see what products look like in different sizes and colors. All without being bothered by pushy salespeople or crowded shelves that make browsing difficult.
3D marketing is making this experience possible for everyone who has a laptop or smartphone. Customers can explore a product with a 360-degree view to help them understand what the item is made of and visualize how it would look in their interior.
Baccarat, a luxury lighting retailer, uses augmented reality marketing that allows its customers to customize its chandeliers. Users can change the number of lights, size, and color of crystals on their customized chandlery with just a few taps in their eCommerce store. Customers can also virtually place their custom pieces in any environment they want by uploading pictures from their own home or office space.
3. Improved profits for luxury brands via 3D ads
3D ads are a very convenient and cost-effective way to market your products online. 3D advertising will increase profits because it attracts more consumers who can buy what they want with better purchasing decisions converted into loyal customers.
For instance, Guerlain, a luxury cosmetic brand, leveraged a 3D configurator on its e-commerce product pages. This allowed customers to change the size, color, and ribbon type of the perfume decanters.
Guerlain's Rouge G range also uses 3D marketing. From its 15 original lipsticks, you can create 500 different variations and visualize the customized lipsticks in 3D models. This improved Guerlain's sales by as much as 50%.
How can you create a 3D marketing campaign?
Image credit: Guerlain
Now that you're excited about the above case studies and benefits, are you ready to create your very own 3D marketing campaign? You can get started in just three steps:
1. Define your marketing goals
Before you get started, consider what your 3D ad should be used for. Are you hoping to promote a particular product by allowing users access from all angles? Or would you like to create something more immersive that will catch the attention of people and draw them in, such as a virtual reality experience?
Also, ask yourself what kind of products a 3D ad showcases. If it's not interesting or doesn't benefit from being shown in 3D, then a 3D display ad might not be right for you. For instance, if you have a house full of products ranging from low to high prices, it would be wise to invest in a 3D ad for those higher cost products. That's the one that'll fetch you a greater ROI.
However, luxury items such as jewelry and watches and other merchandising and cosmetics industries can surely benefit from 3D marketing campaigns.
But do ensure that your goals are SMART:
S: Specific
M: Measurable
A: Attainable
R: Relevant
T: Timely
As a starter, you might want to try the following common marketing goals:
Augment brand awareness (can be rendered by 3D immersive experiences)
Generate more sales (implement this by using customizable 3D products)
Increase profits
But note that these above examples are not SMART. The goal to augment brand awareness is considered a SMART goal only when it is written as below:
"Increase brand awareness on Instagram by 25% by gaining [n] followers by the end of next month."
Here's the breakdown of the SMART analysis on the goal:
Specific: Increase brand awareness
Measurable: 25%
Attainable: [n] followers
Relevant: The overall goal is relevant to your key business objective, which is to drive sales and make profits
Timely: End of next month
Read this article from the University of California to learn more about SMART goals.
2. Build your 3D model and choose your marketing platform
The second step to launching your 3D marketing calls for you to craft the 3D model and decide on the platforms to air your advertisements. You can include a 3D model inside your immersive display advert by collaborating with industry-leading service providers like Apviz.
Also, you might want to consider the possible ad interactions you'd want for your users. Generally, immersive ads allow for scrolling, zooming, and full-screen experiences.
Scrolling is a 3D experience that allows your users to rotate the 3D model and visualize it from different angles. By zooming, users can get a close-up view of the object. And with a full-screen option, your target audience can see a full-screen version of the ad and interact with it more intuitively.
In addition, you could also leverage new technologies like 3D configurators, virtual reality, and augmented reality to take your 3D marketing campaign to the next level.
This way, users would be able to customize the product in real-time, inside your ad. If they like it enough, your investment in the 3D marketing ad will likely generate sales. So do consider the use of 3D ads on your e-commerce product pages and in your social media marketing.
3. Measure the results
Once you get your 3D model ready, publish it using the Google Marketing Platform. And don't forget to track the results. Here are the Key Performance Metrics (KPIs) you should measure:
Number of impressions
User engagement
Click-through rate (CTR)
Session time on ads
Ready to generate conversions with 3D marketing?
3D marketing is empowering marketers and marketing agencies with a greater return on investment (ROI). From luxury brands to real estate to the auto industry, 3D marketing has great benefits for all market landscapes.
If you're ready to reap the benefits of 3D, you only need to invest in one marketing solution tool — Apviz. This software as a service (SaaS) software specializes in 3D configurators, virtual try-on, augmented reality, packshots, 3D product customizations, and more.